Mrs. Duhoski's class demonstrated their knowledge of decomposers, consumers and producers by acting out what certain organisms do.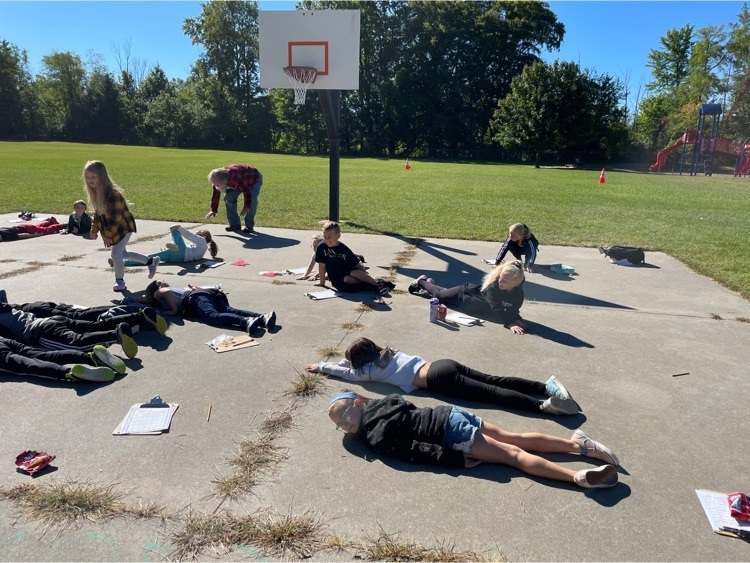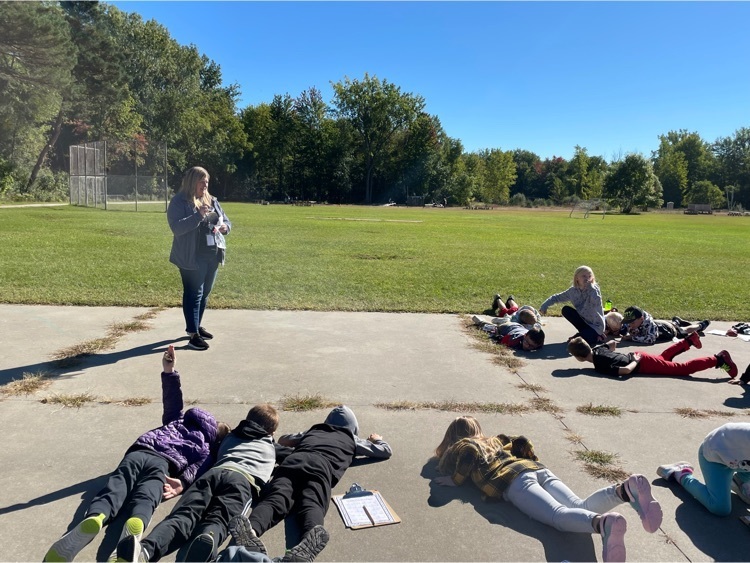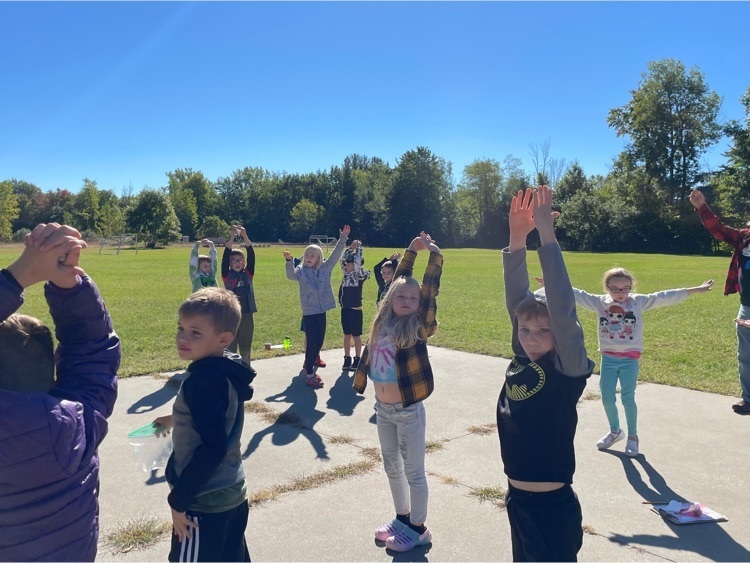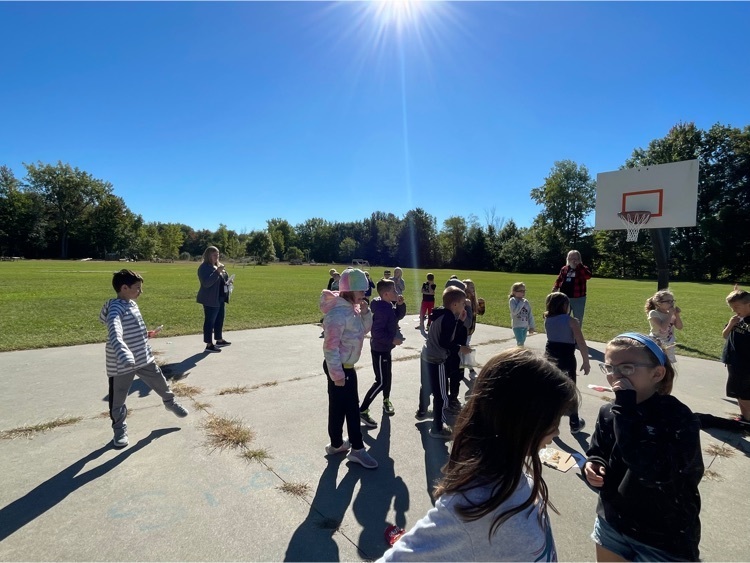 Mr. Gusler's class developed their journaling skills by creating a detailed description of a plant they chose. They swapped journal entries with a partner and tried to find each other's plant based on what was written.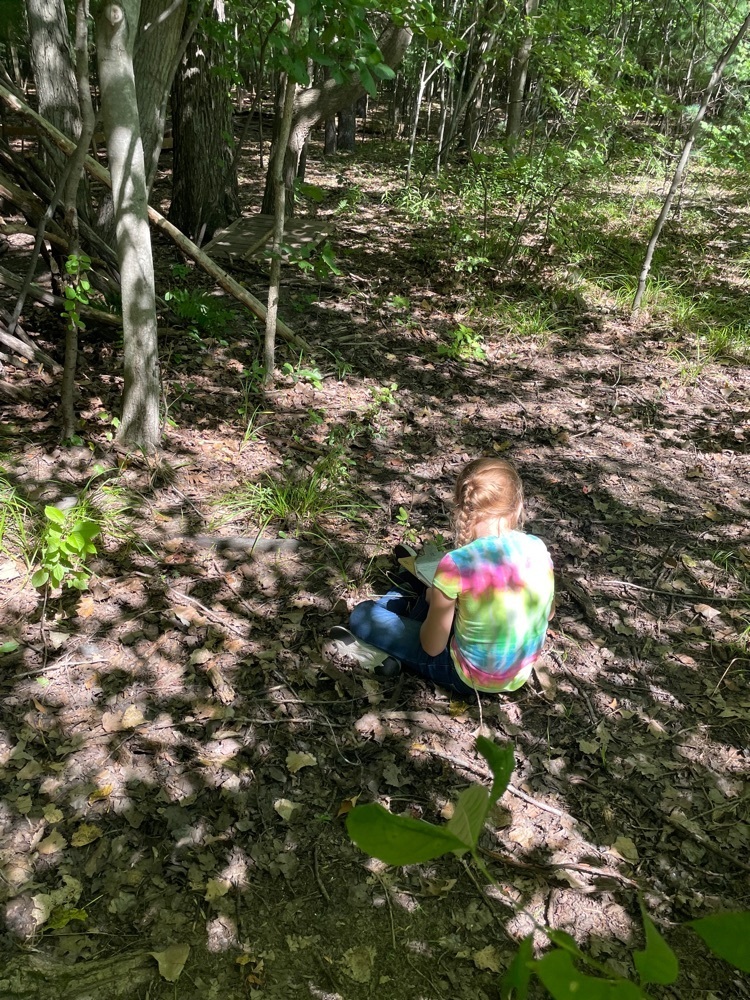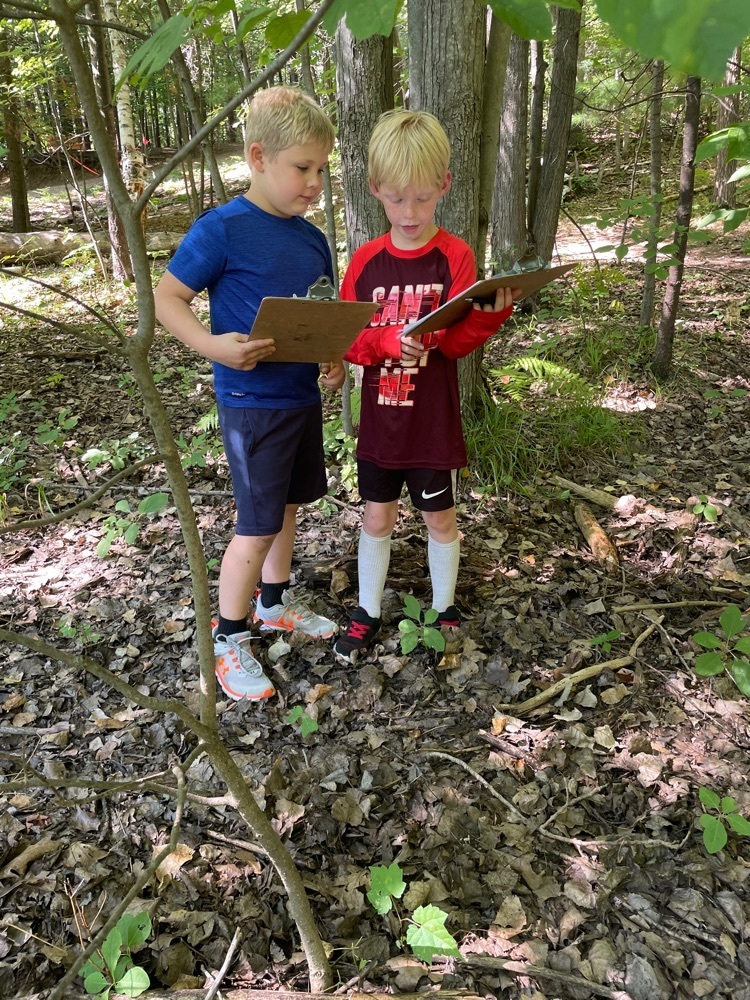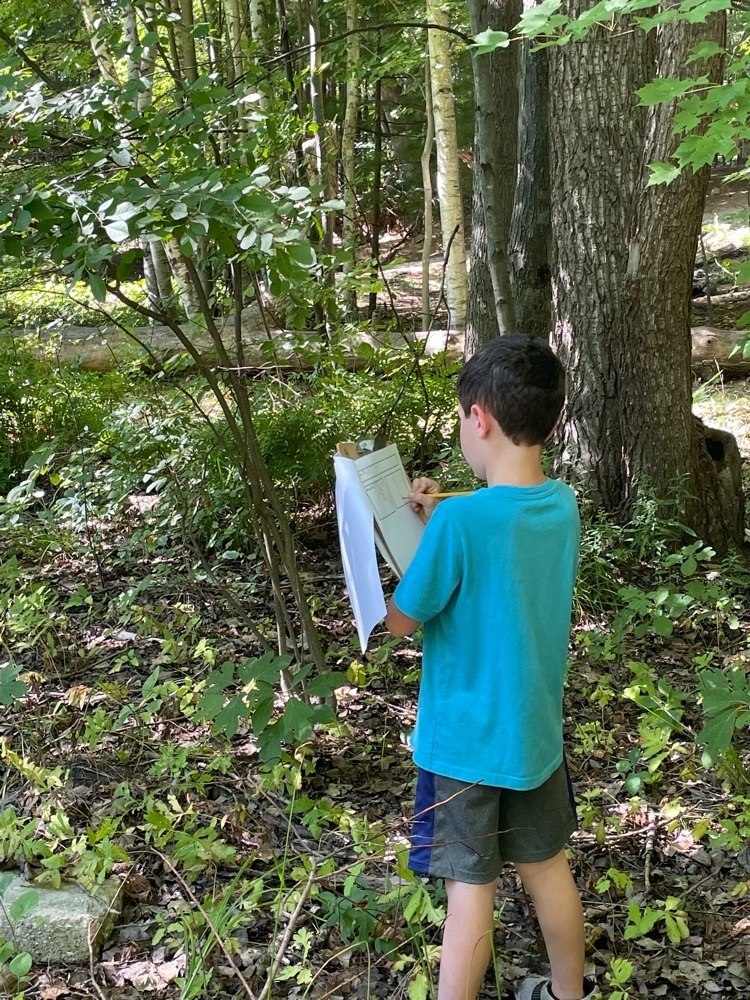 Our nature classes often use journaling as a way to construct meaning and record observations. Emma Chappel's class recorded their thoughts snd knowledge about the sun in their nature journals.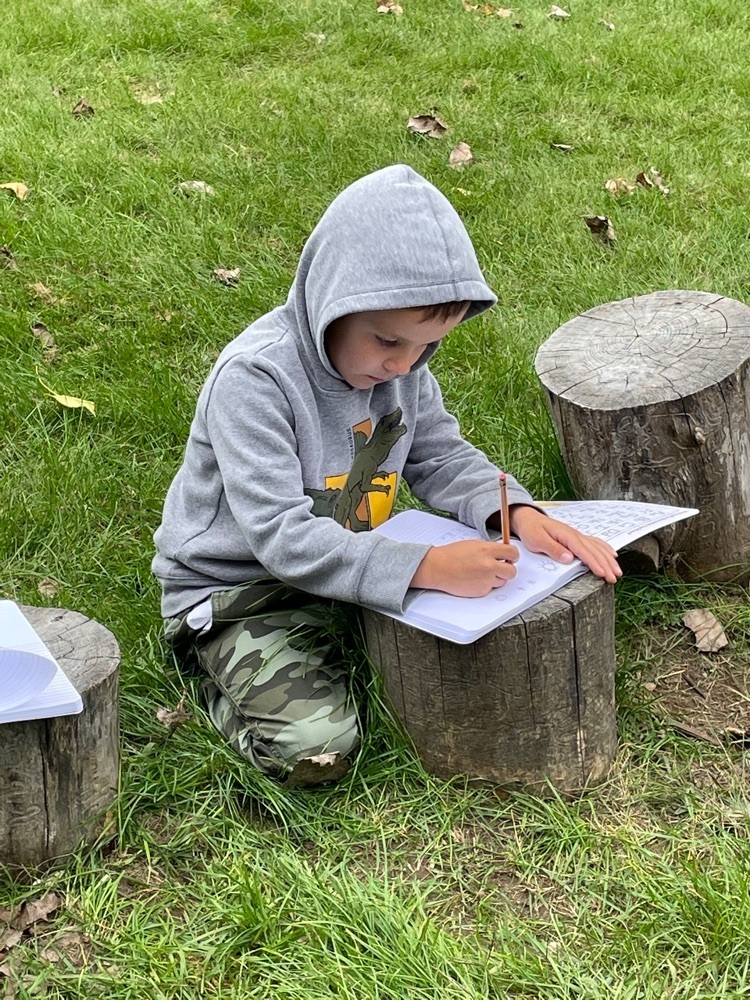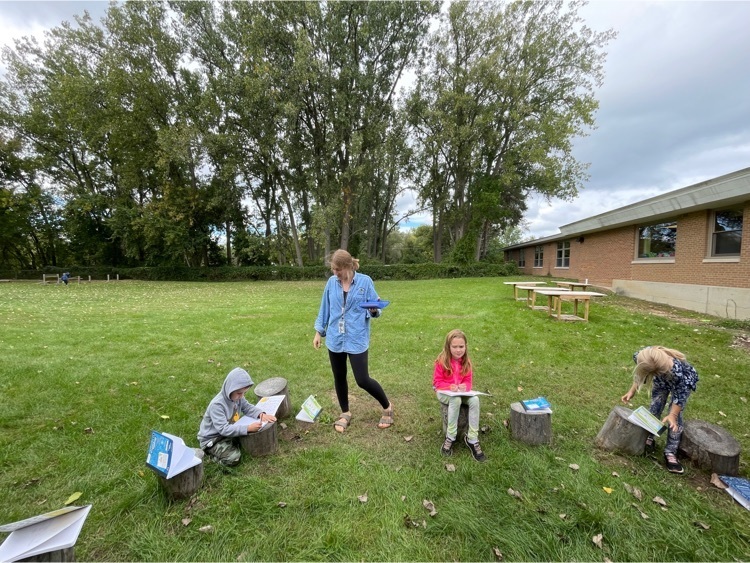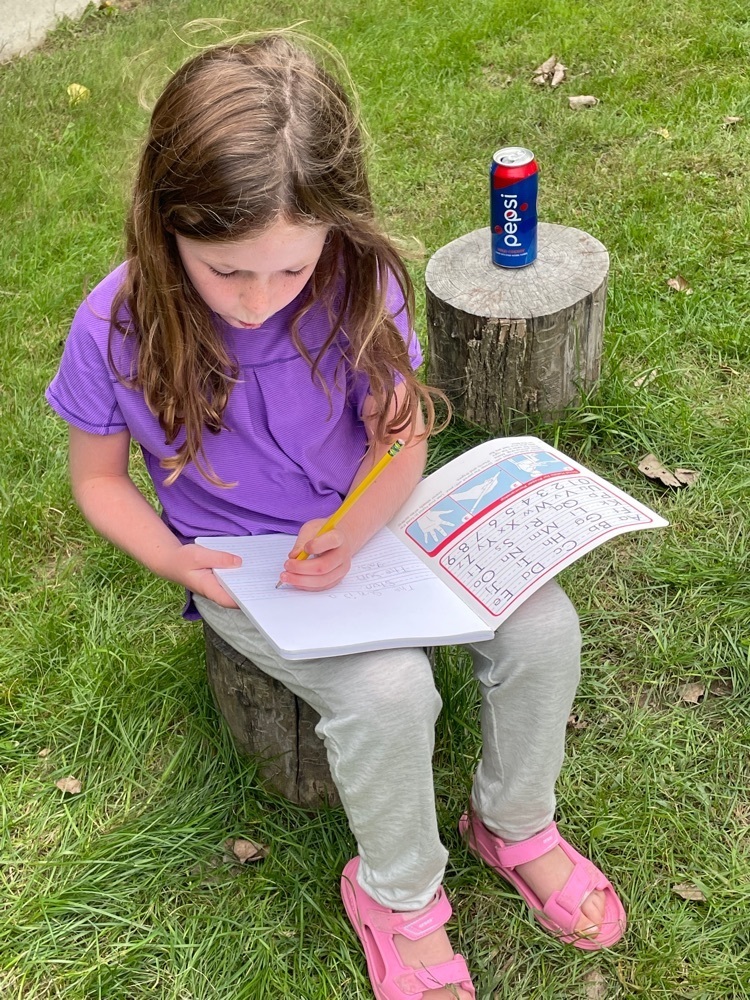 Kindergarten students at BCEL and Floyd have enjoyed visits to Chippewa Nature Center this week. They participated in hands on activities to build their knowledge of living and non living.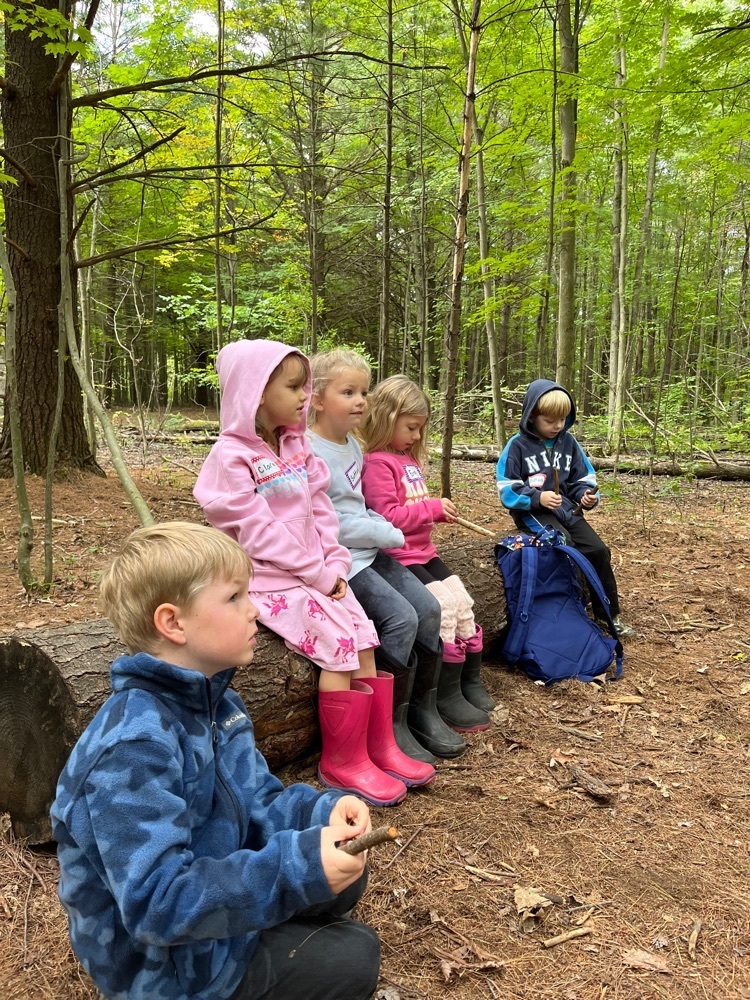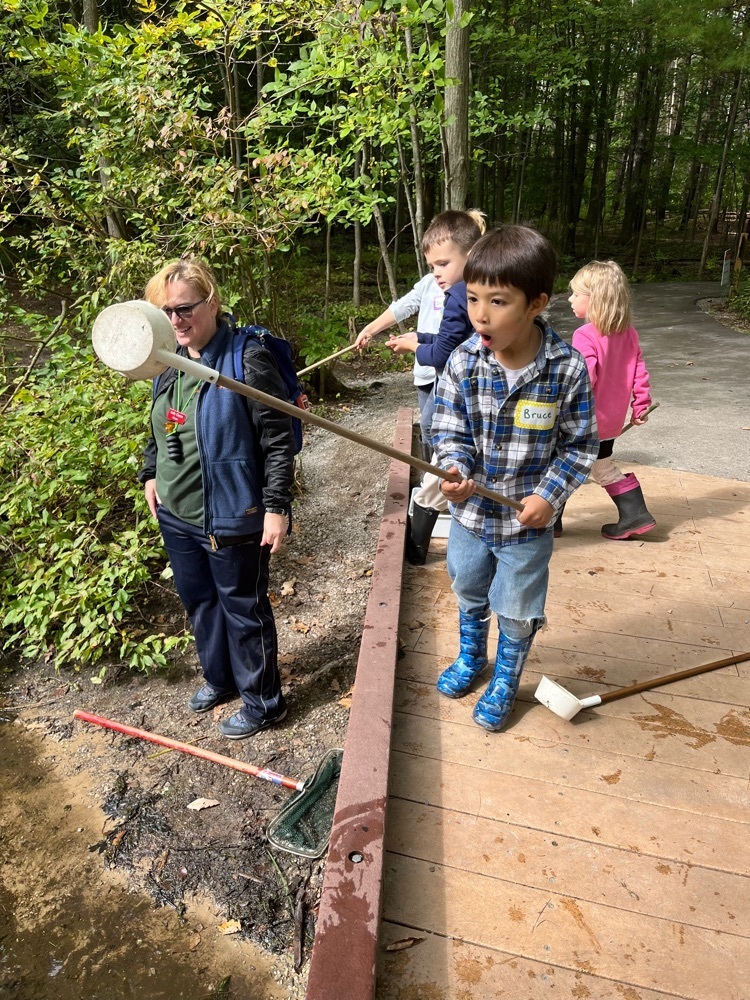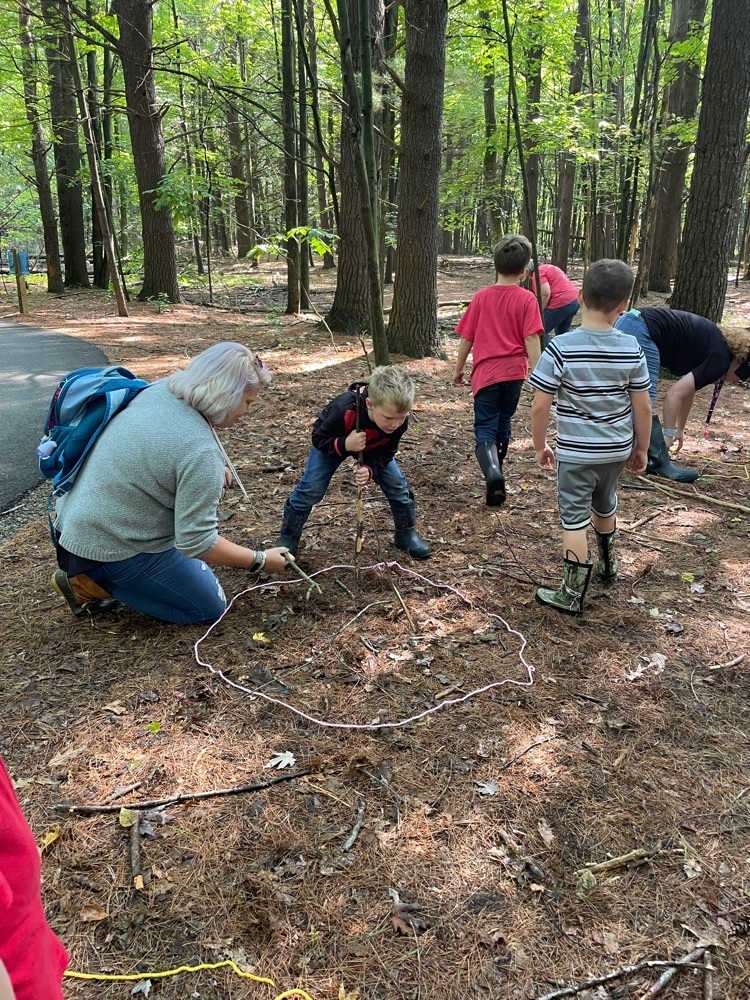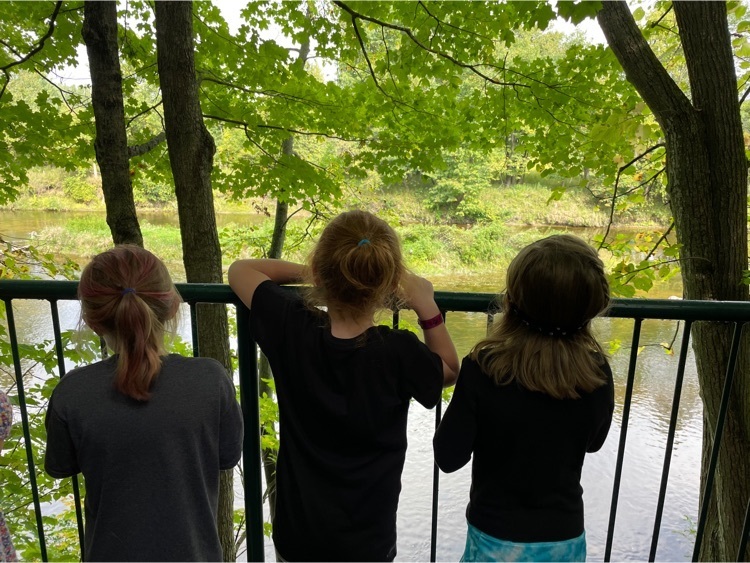 Mrs. Hedlund's class had a great time on their field trip to the Nature Center yesterday learning about living and nonliving things!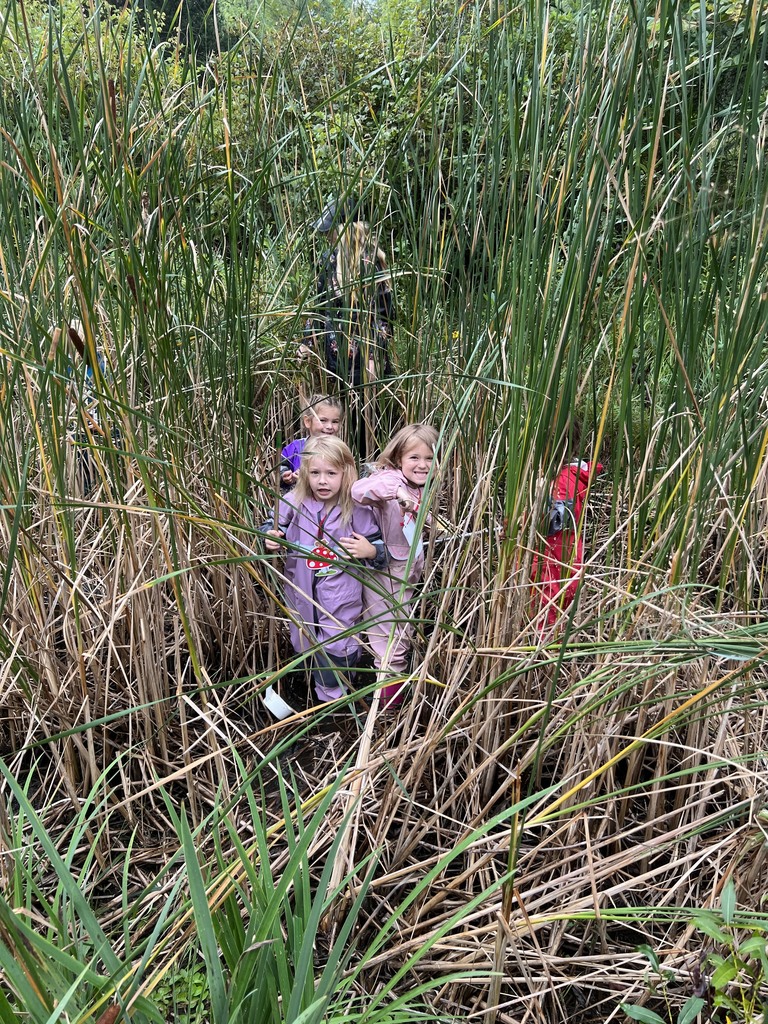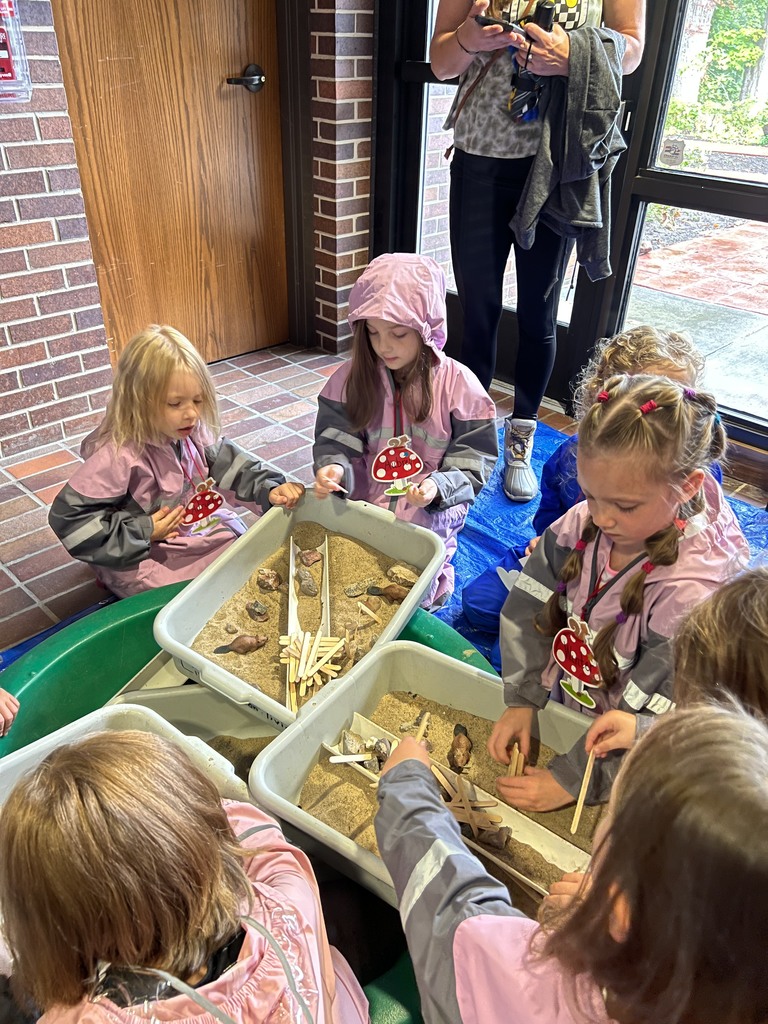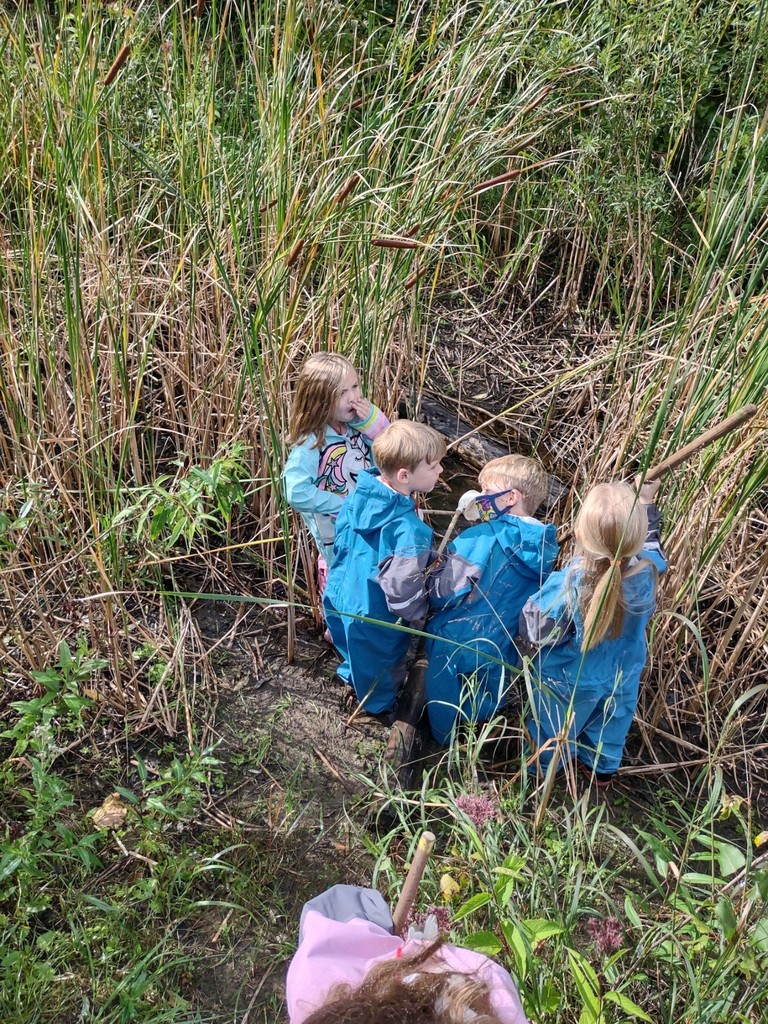 A huge thank you to Gavin Goetz, AT&T, volunteers from AT&T as well as Annette Glenn and Jim Stamas for the delivery of backpacks and school supplies to Bullock Creek School District!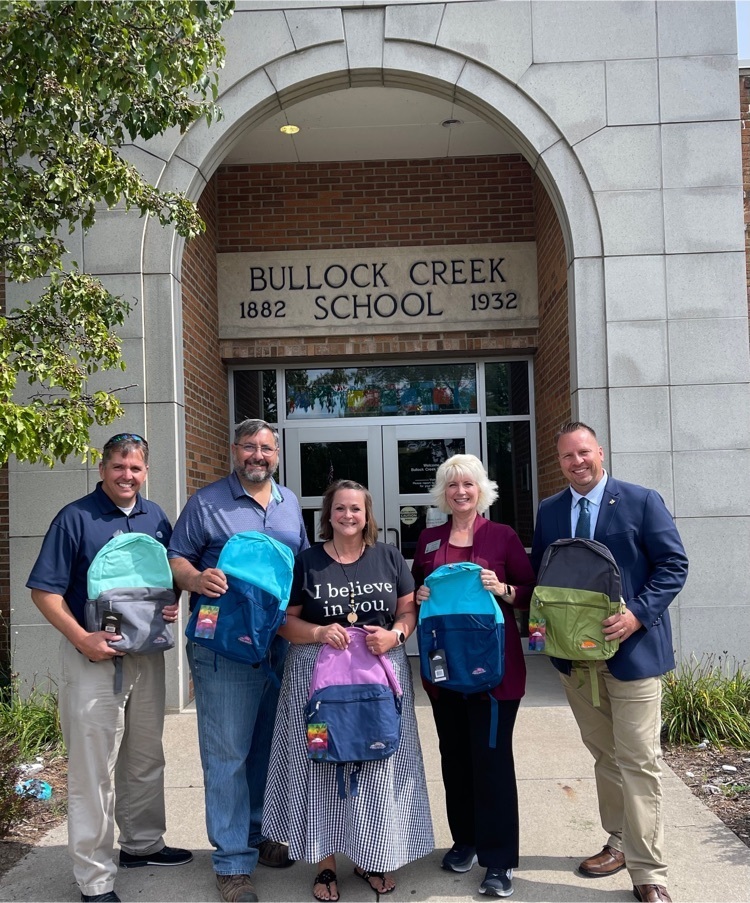 Floyd Elementary had the opportunity to host some local leaders from Leadership Midland. Thank you for visiting our Nature Program!

Some more great pictures from the Lancer Invitational that took place this last weekend!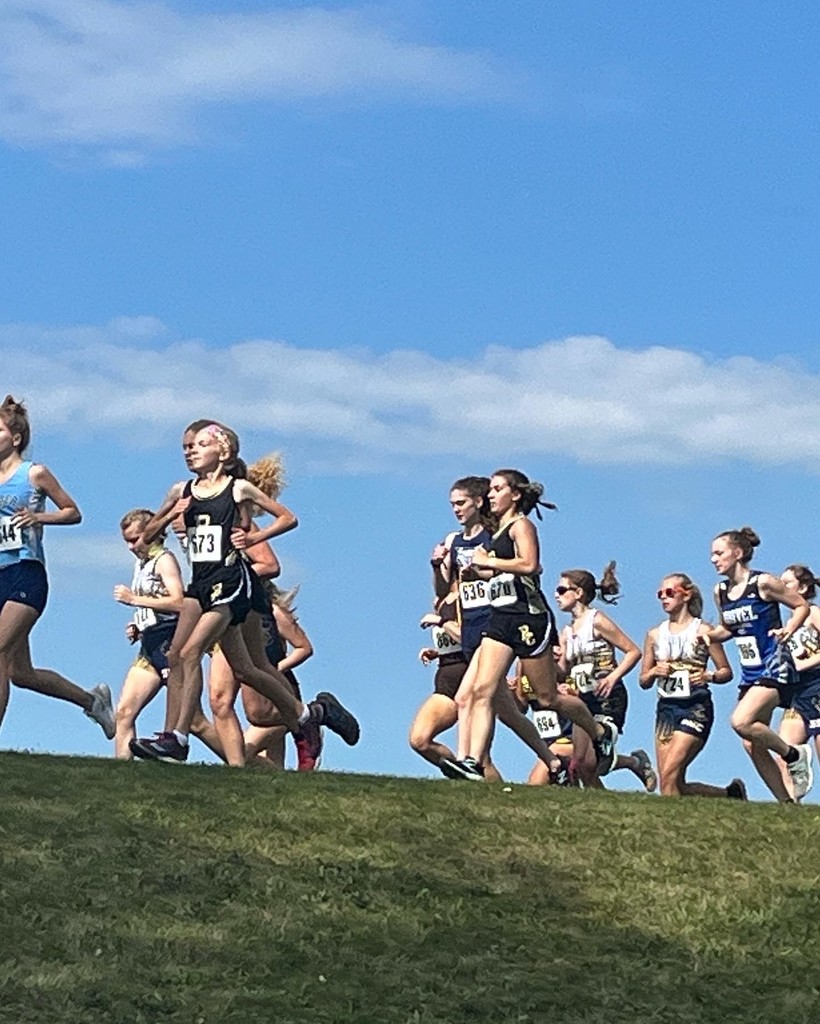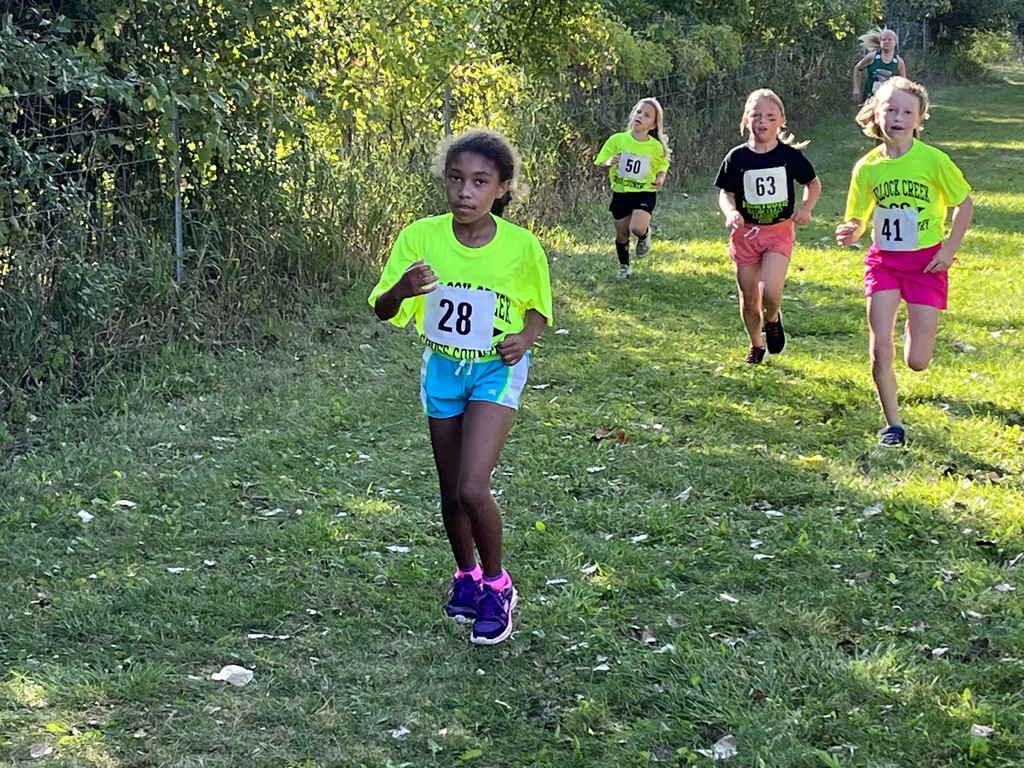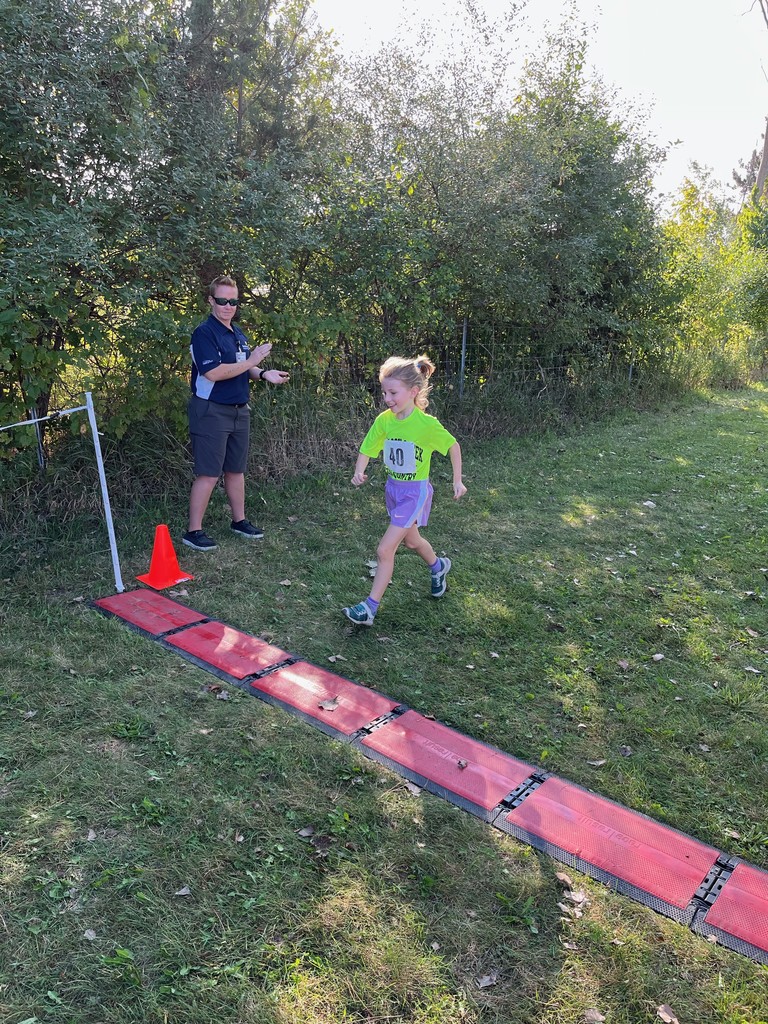 Did you make it out the football game this weekend?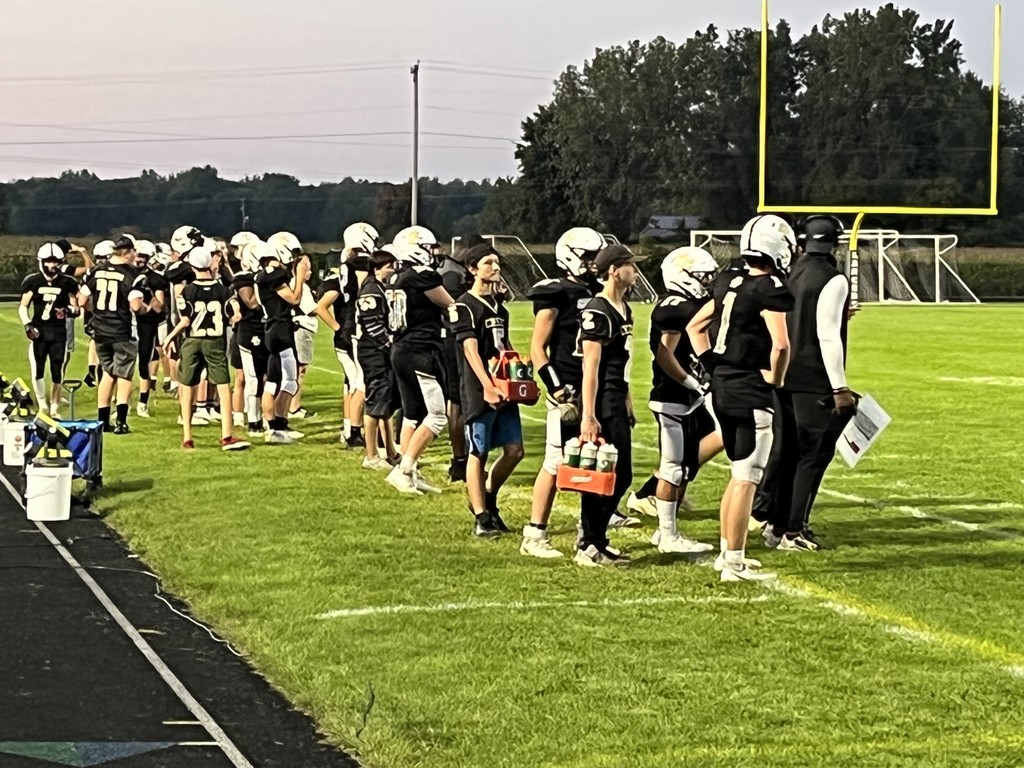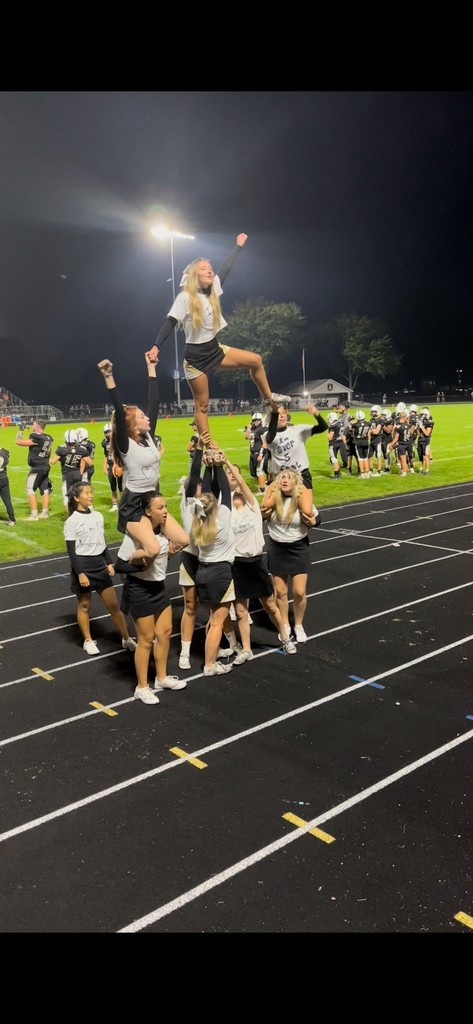 It was a beautiful Saturday for the Lancer Invite. Way to go runners! Here are some pictures of the elementary teams.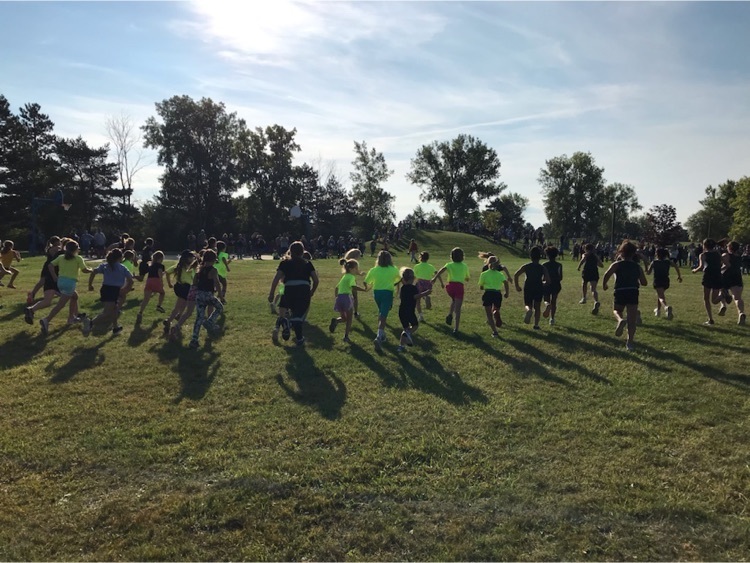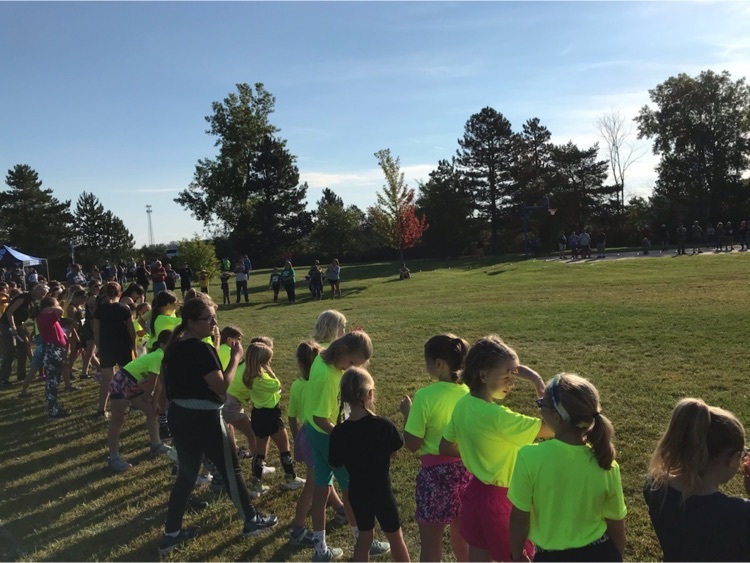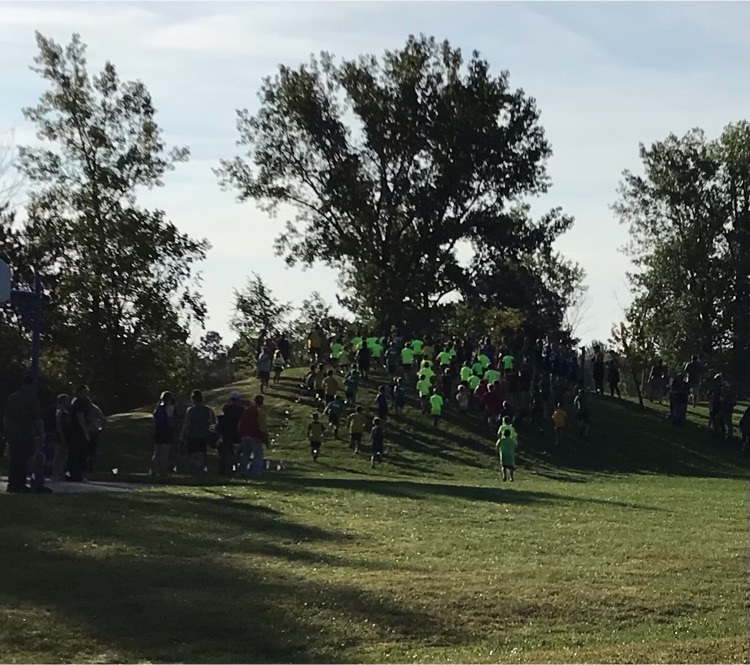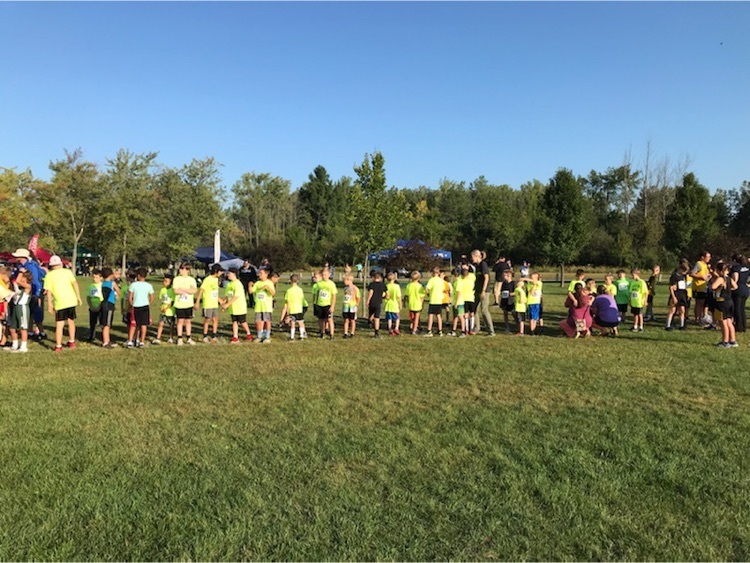 What a special day at Floyd Elementary! We celebrated the end of KinderCamp with students joining their new classroom family. Fifth graders helped in the reveal while the entire school cheered our newest class of little Lancers on. How lucky we are to have each other! ❤️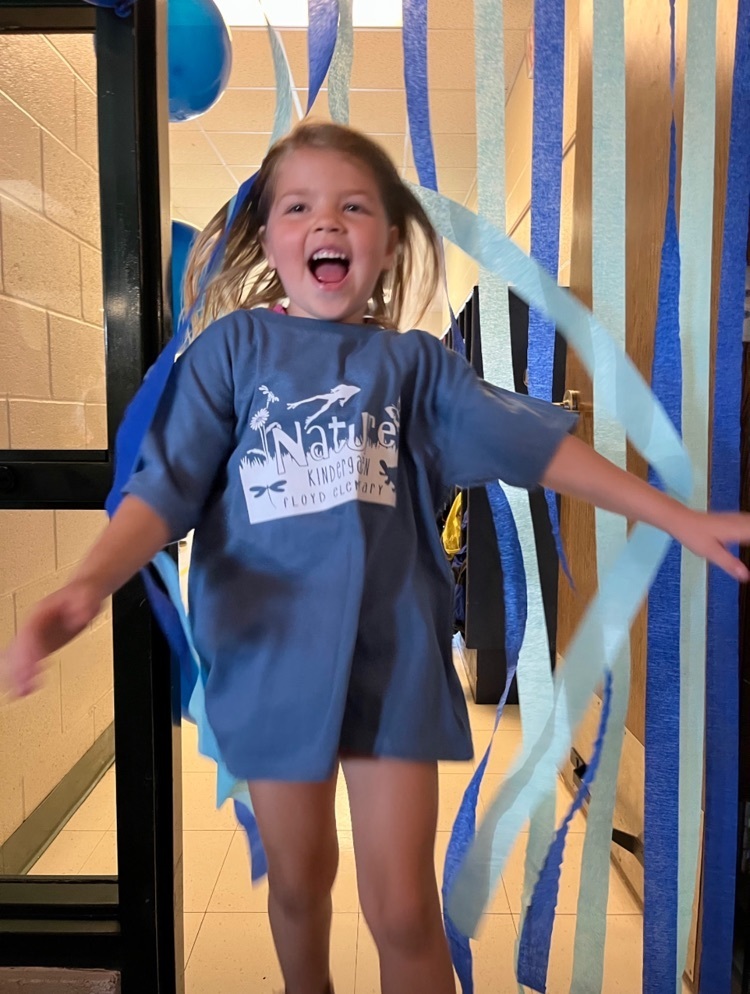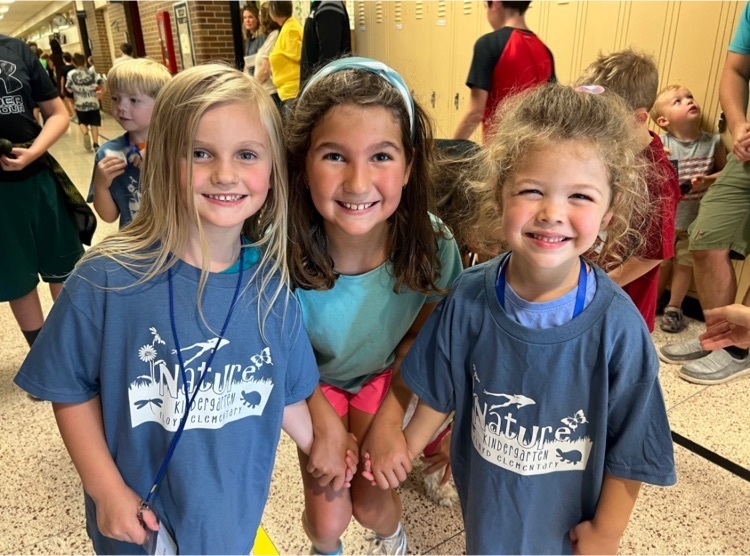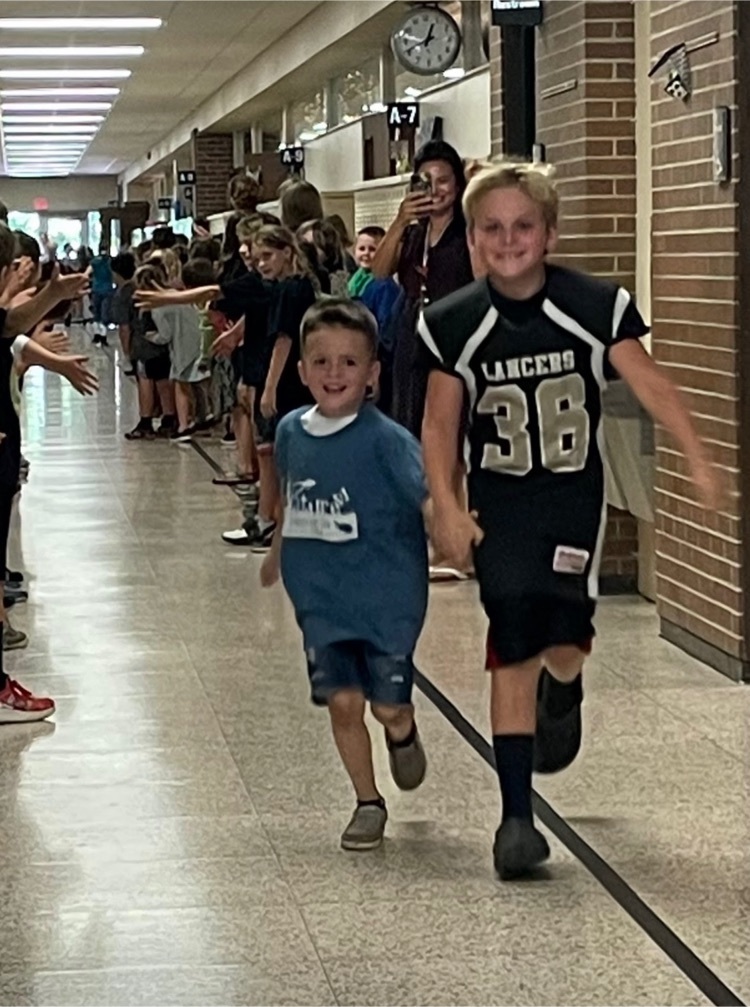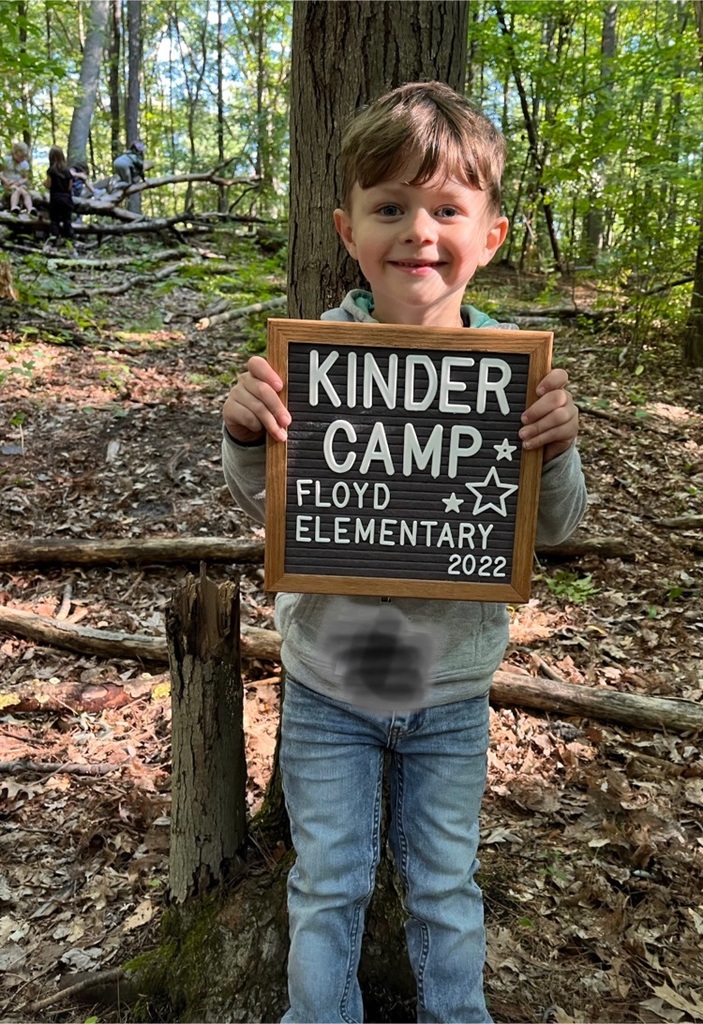 Superintendent, Mr. Hale, knows good leaders set good examples. Here at Bullock Creek we all pitch in when something needs to get done. Thank you, Mr. Hale, for all you do for our kids, our district, and our schools!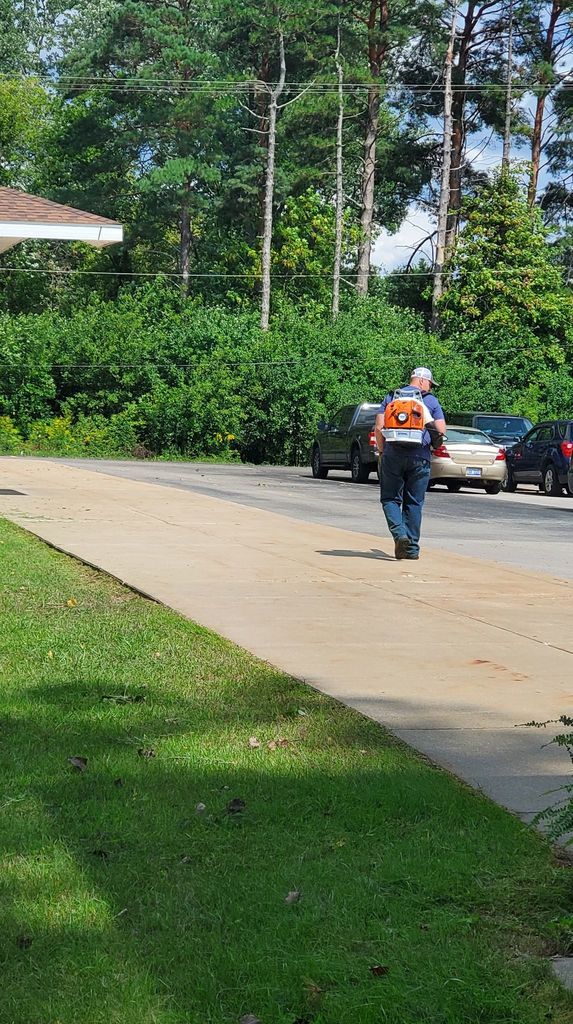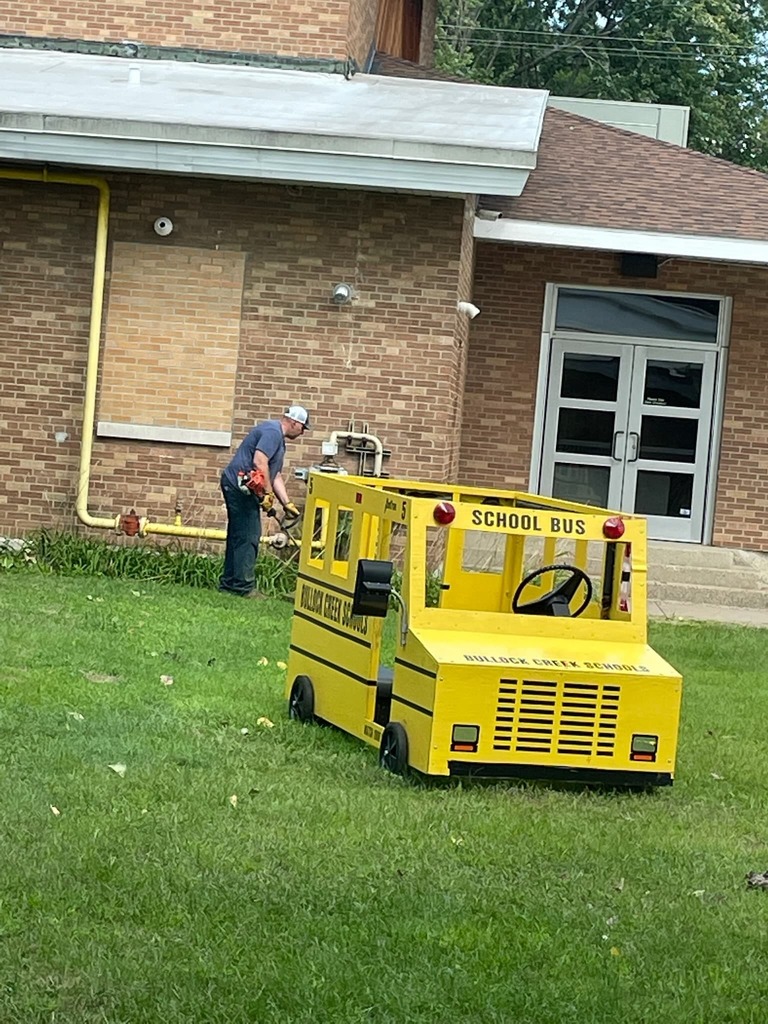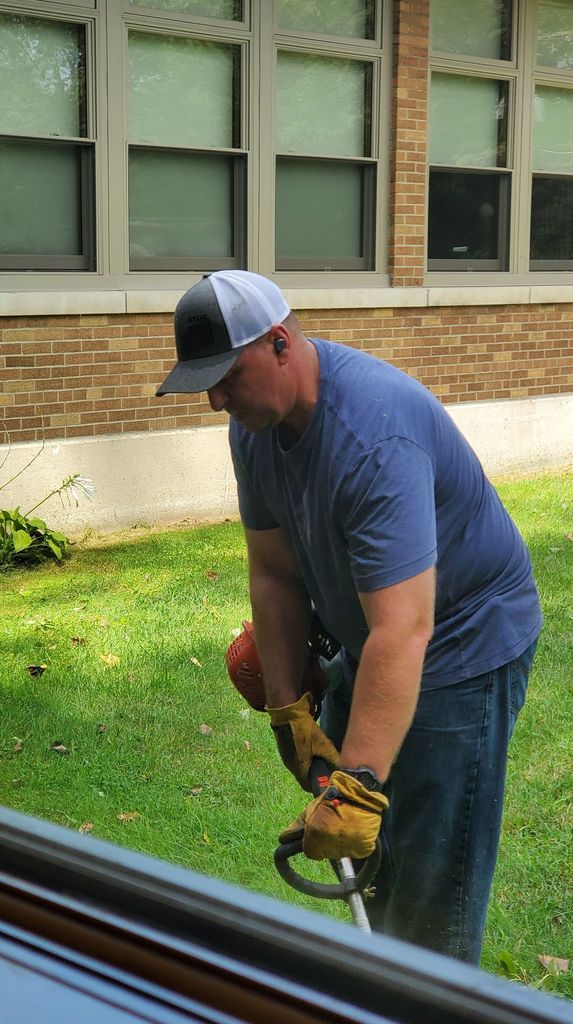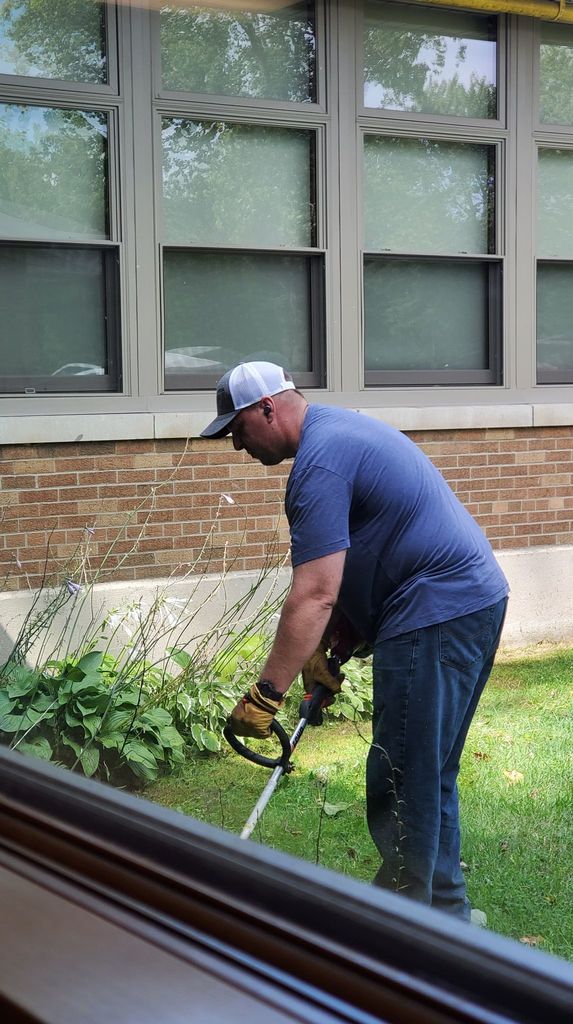 BCEL welcomed our students this morning with a clear and confident message: WE BELIEVE IN OUR LITTLE LANCERS!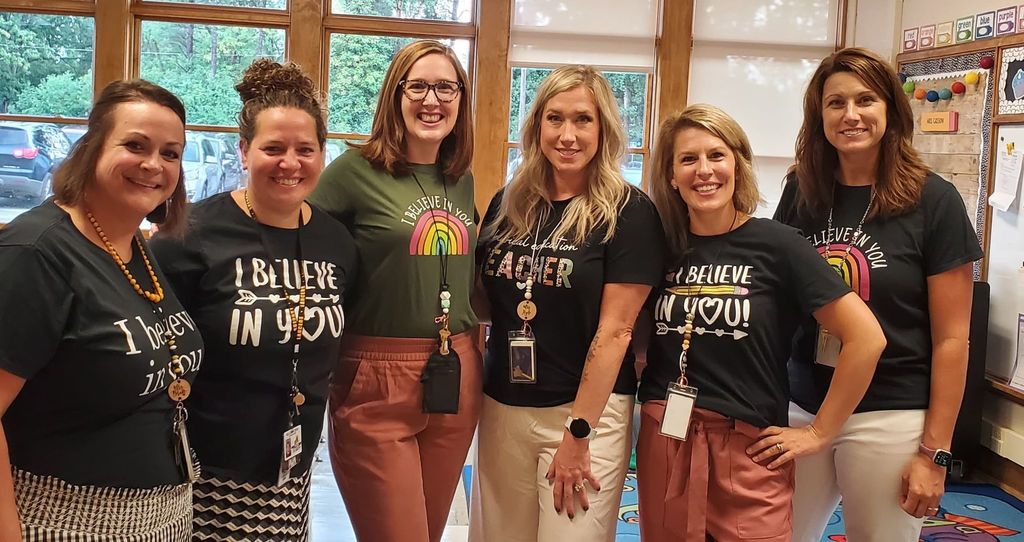 Over the weekend our High School Student Council decorated the sidewalks! Welcome Back!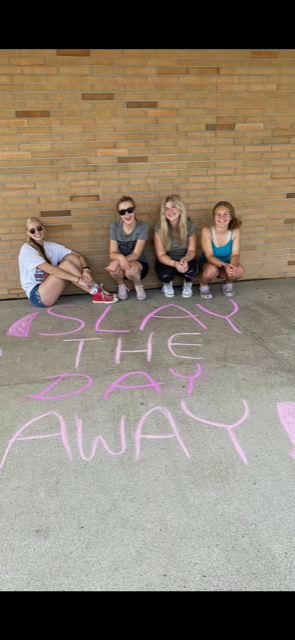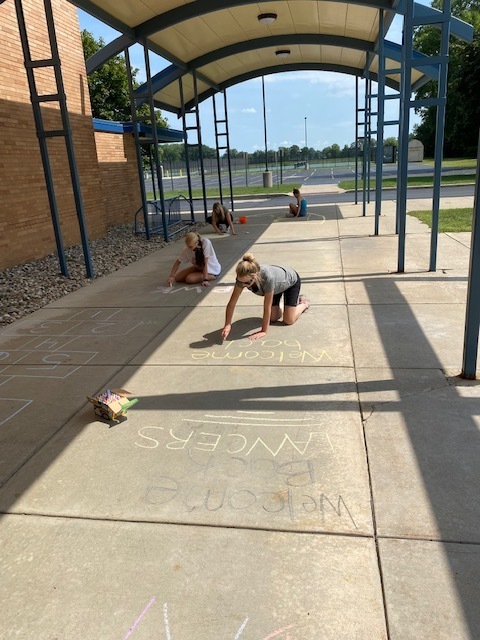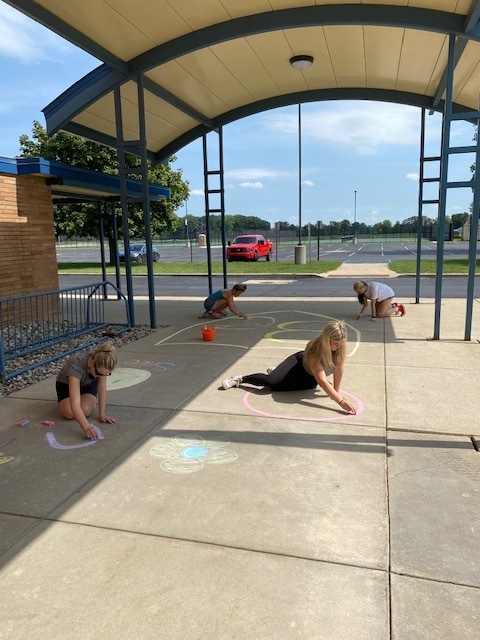 It was an honor today to host Mark McLeod for our opening staff welcome back! Mark helped us all "light our fire!" It's going to a great year in Lancer Country!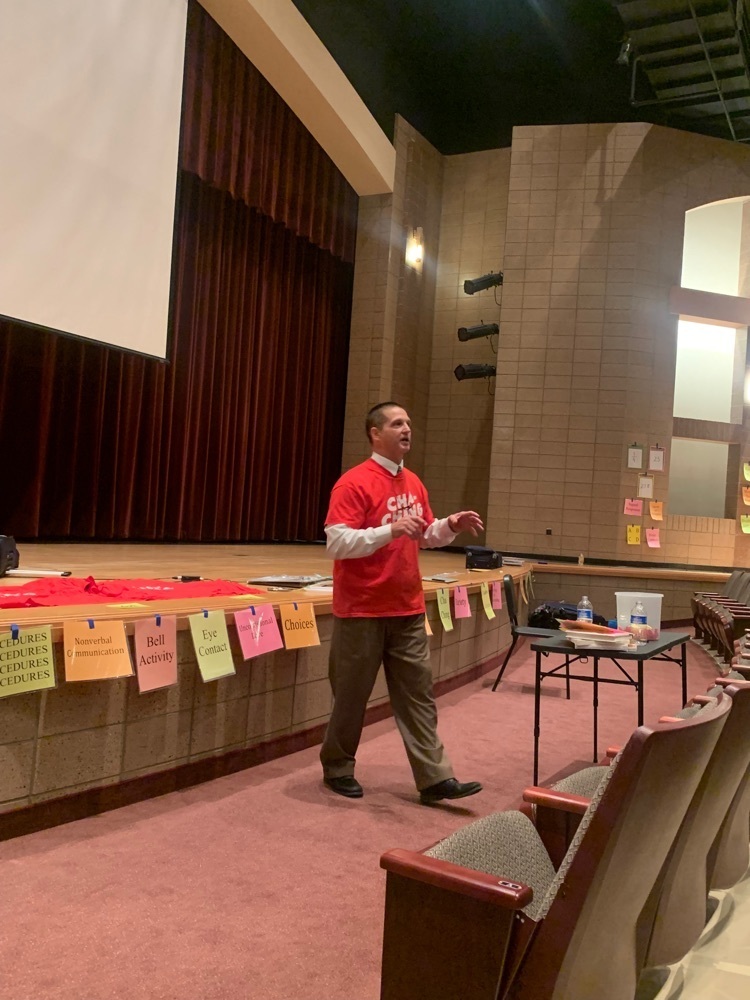 Bullock Creek would like to welcome new teachers Carie Terrill, Kathy Zink, Erynn Camp, Courtney Clare, and Crystal Benson! Part of their orientation day included a bus tour of the district with Mr. Hale!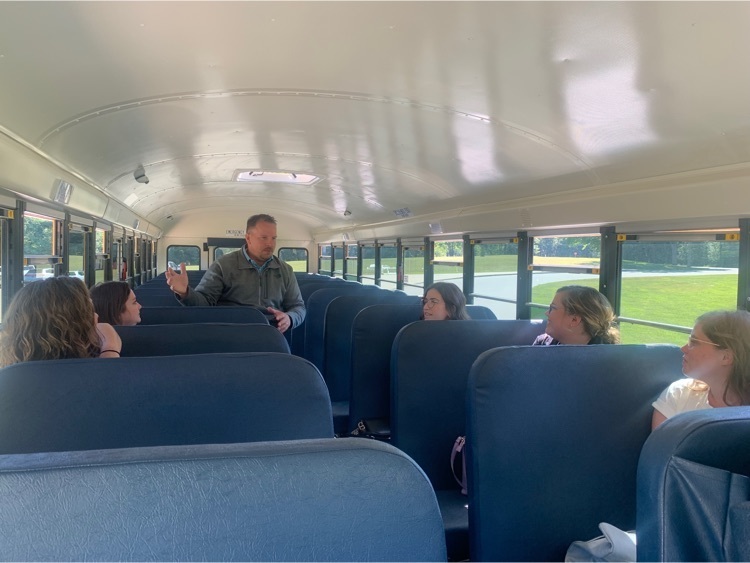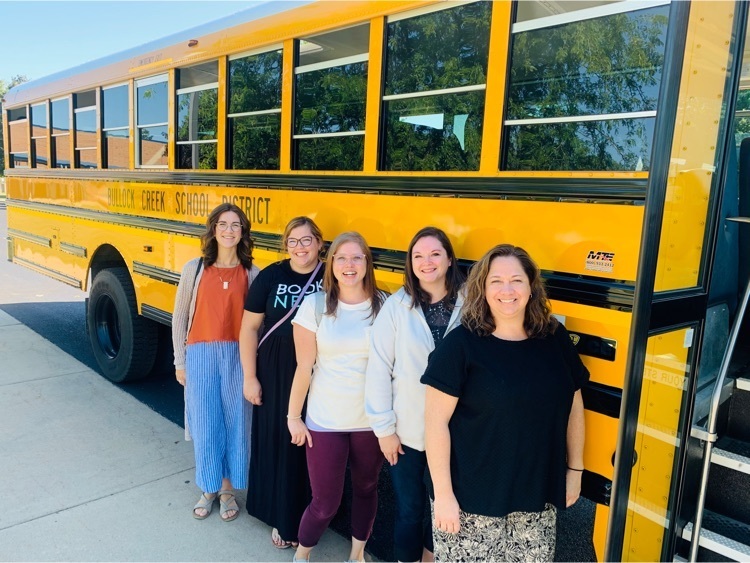 Good morning everyone! It's August 2nd and a great opportunity today to participate in the State and local election. Lots of candidates and local Millage to consider. Please take time today to vote!

Have you heard? Bullock Creek School District has Y5's/DK-2 grade nature focused grades! Check us out!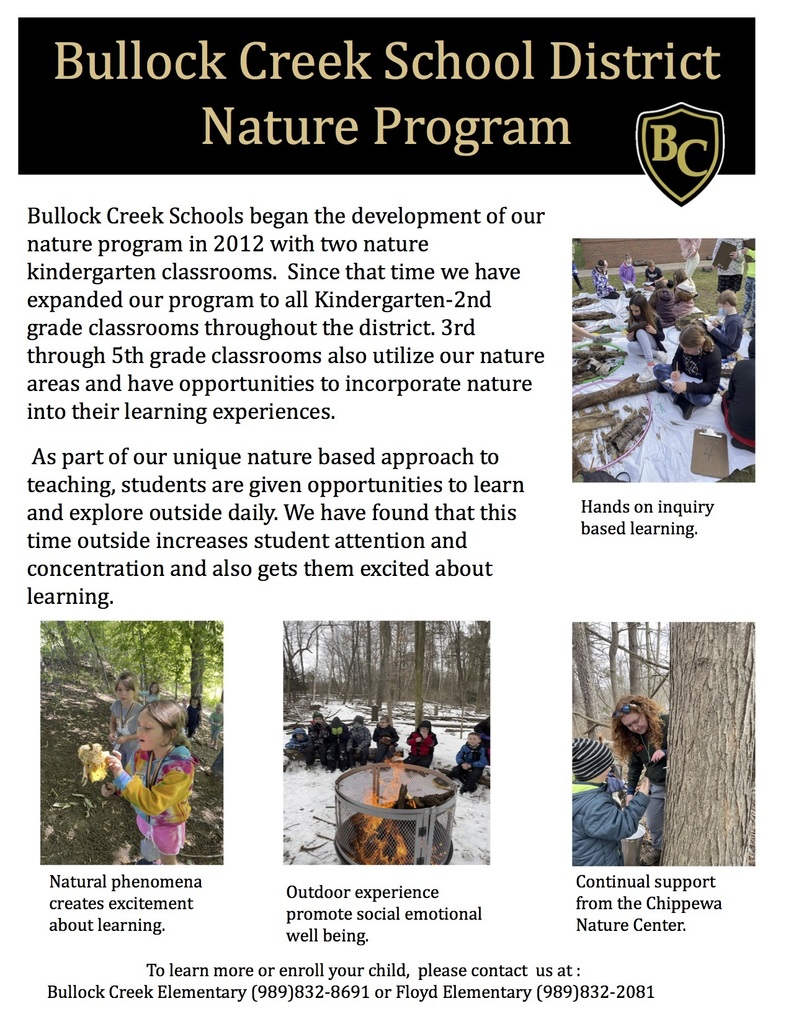 Stop in and see what we are all about!