3rd and 4th graders had some fun with edible math activities with Mrs. Bluemer.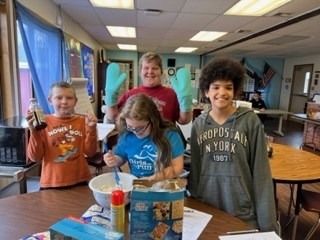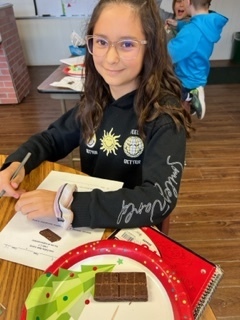 Just prior to spring break, Floyd Elementary students in Mrs. Carey's class were treated to a fun read by Mr. Hale. What a treat to wear PJ's to school for spirit day AND have a special reading guest!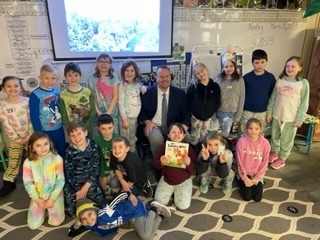 These generous students had a working lunch today organizing and preparing the next batch of Creeker Coupons for their Floyd peers. Each day we celebrate safe, respectful, and responsible choices made at school and on the school bus by recognizing Creeker Coupon recipients on the morning announcements.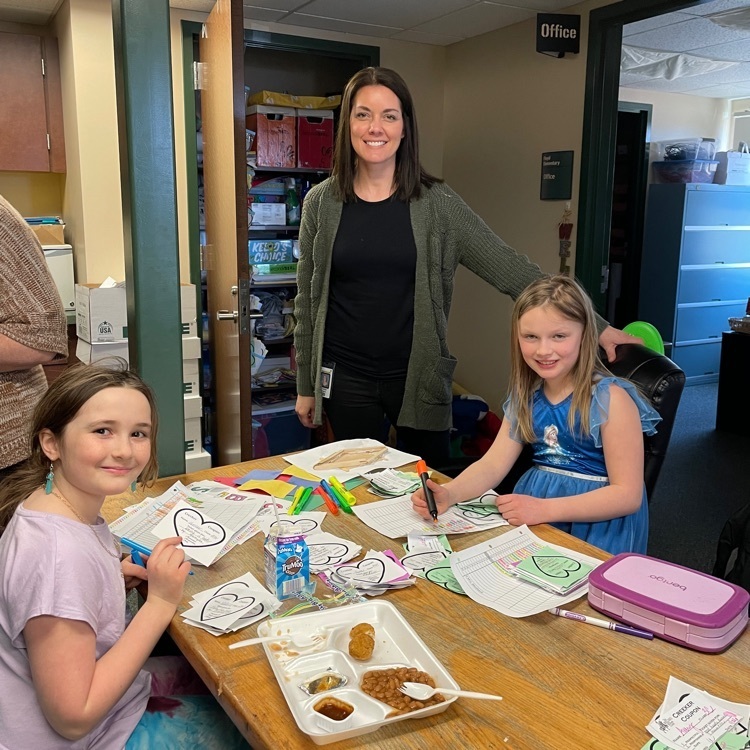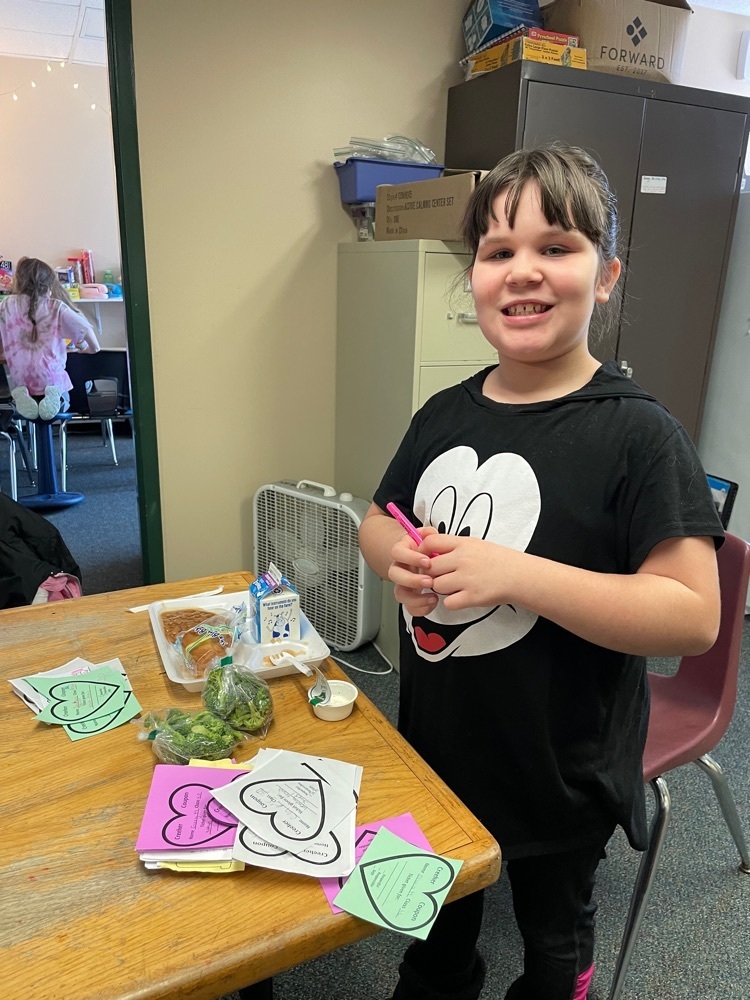 3rd, 4th, and 5th grade students have been using Rekenreks to show math thinking. 3rd and 4th grade focused on division. 5th grade used the Rekenreks to create equal groups as they converted a fraction greater than one whole into a mixed number.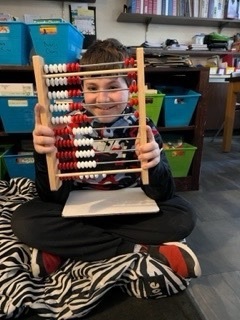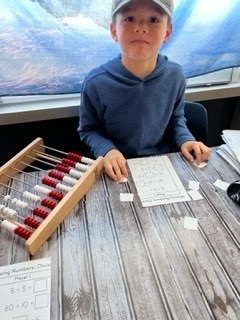 Floyd third graders recently gathered in the community room to buddy read for March is Reading Month.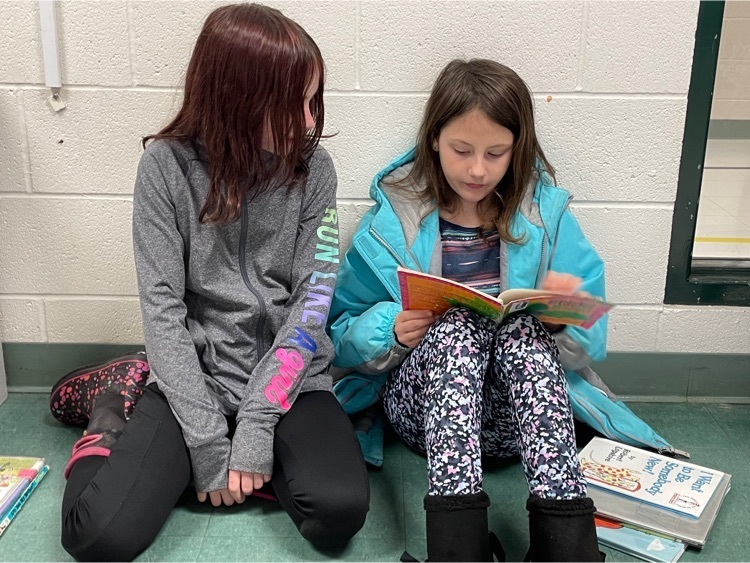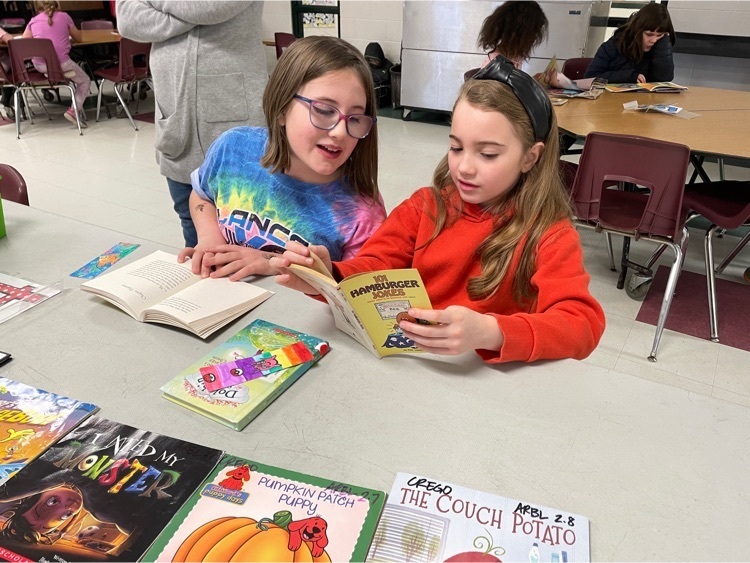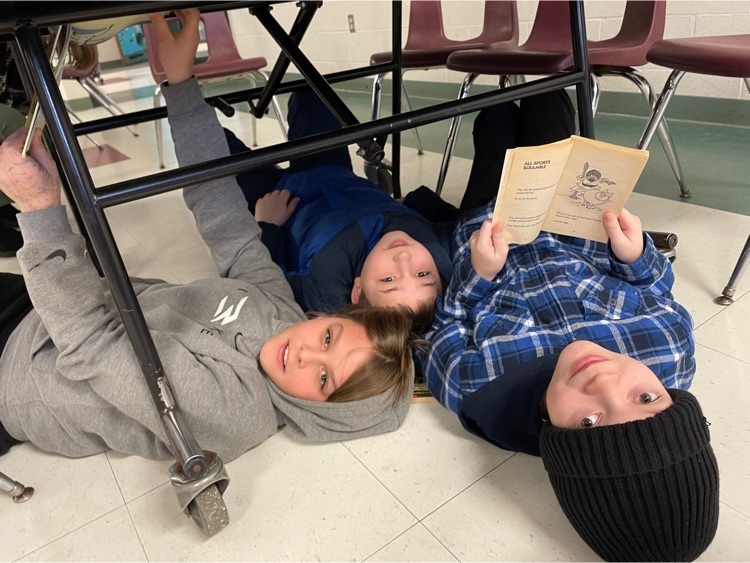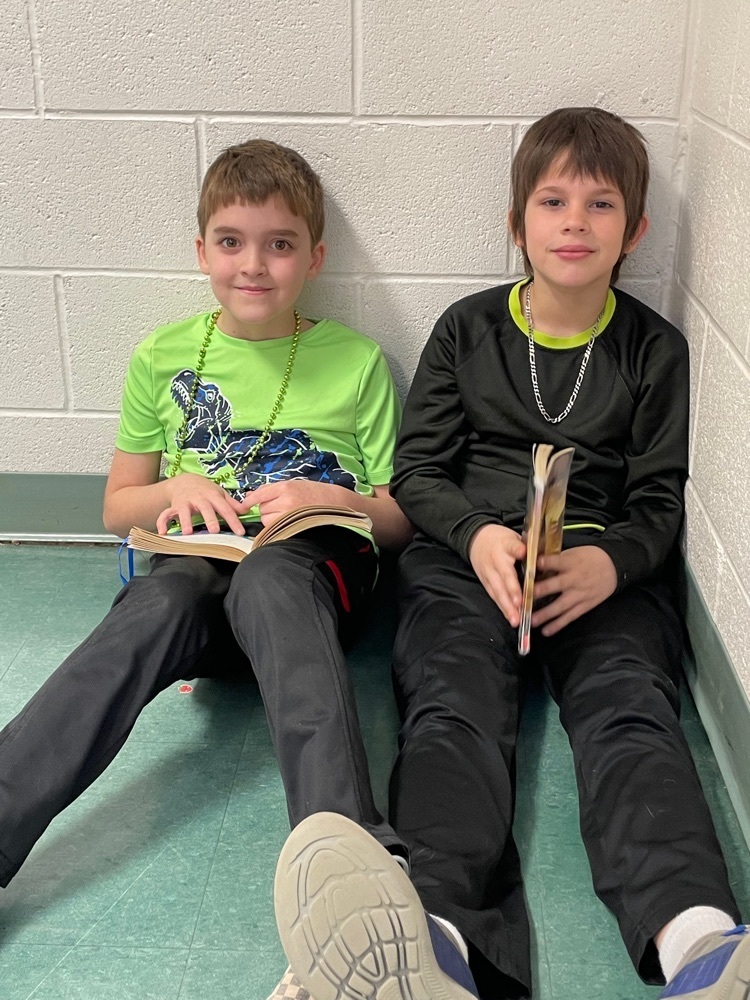 Floyd Elementary students took advantage of an opportunity to show kindness to local doctors. Students colored pictures and wrote messages thanking them for being helpers in our community.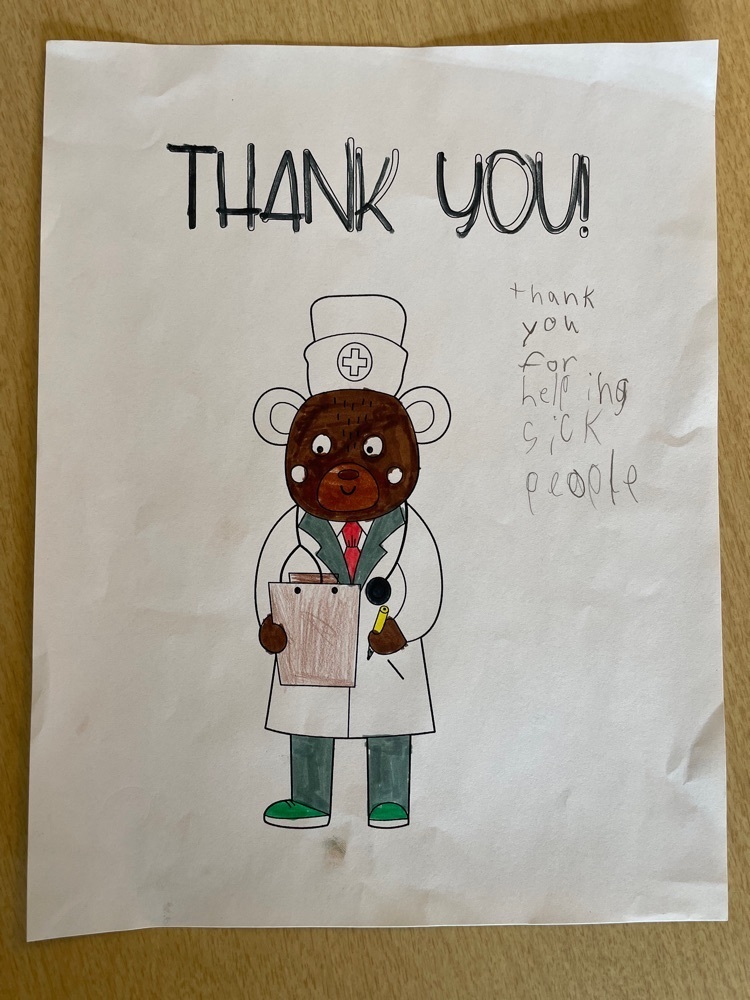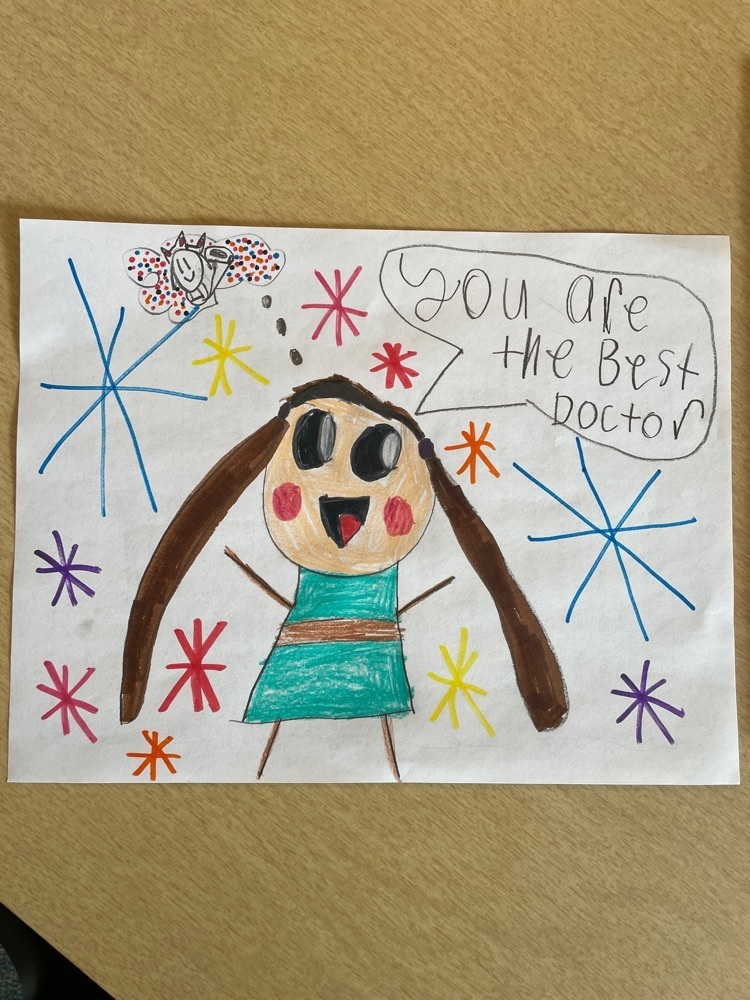 This past weekend, Mr. Hale and a group from Leadership Midland 22' spent the day cutting down trees at Floyd that needed to come down. They also plan to return in April with other Leadership Midland 22' members to make updates and additions to our outdoor classrooms. Thank you Rob Taylor, Shane Bradley, Robb Boerner, Dustin Neumeyer, Ryan Lee, and Tom Stoney. We truly appreciate the time and work you put into this project.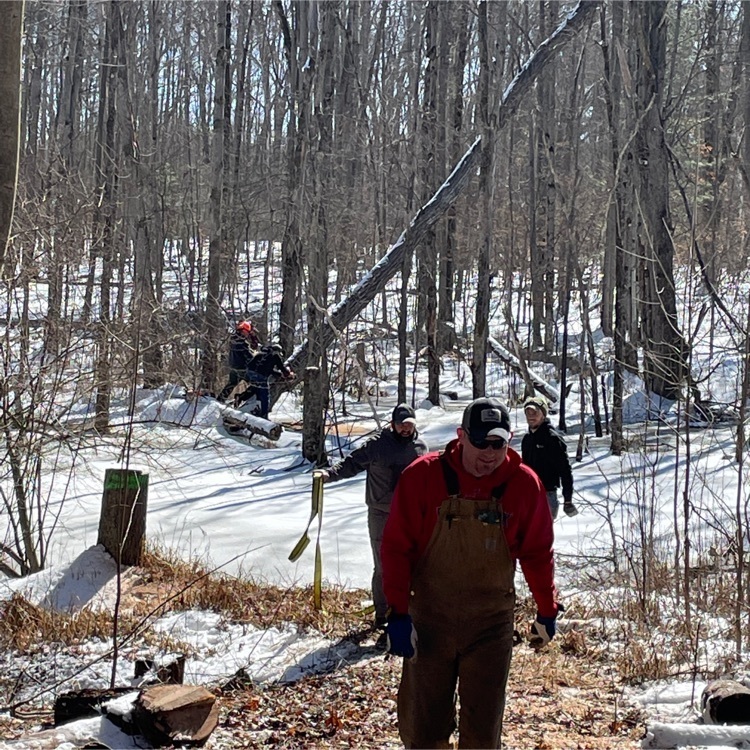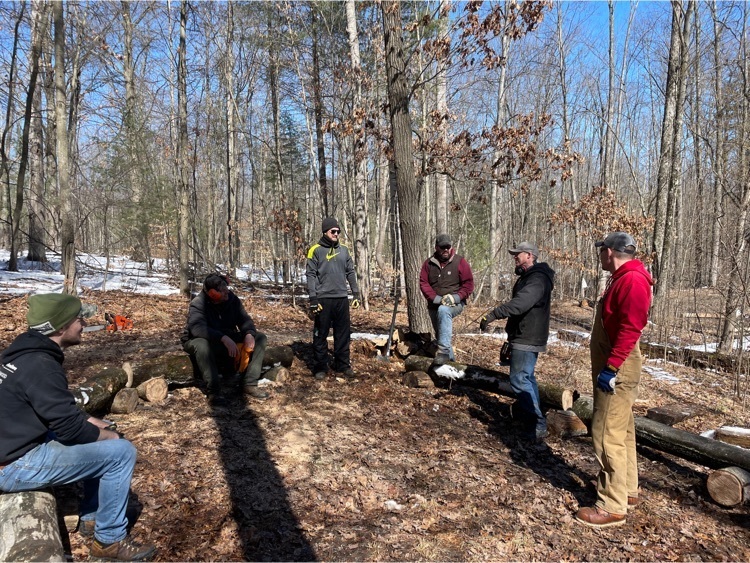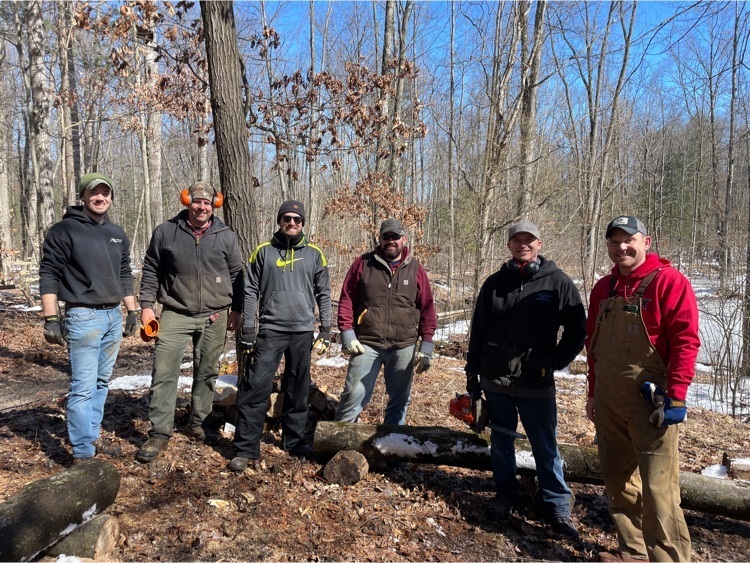 Floyd first graders have been learning how different animals move through the snow. They recently enjoyed a Critter Challenge where students created their own critters with moving mechanisms.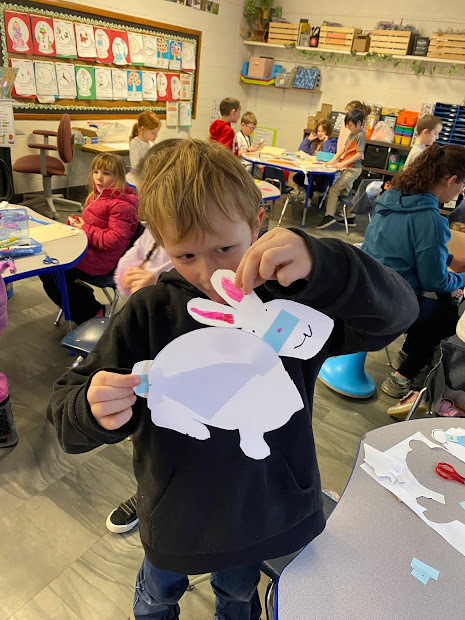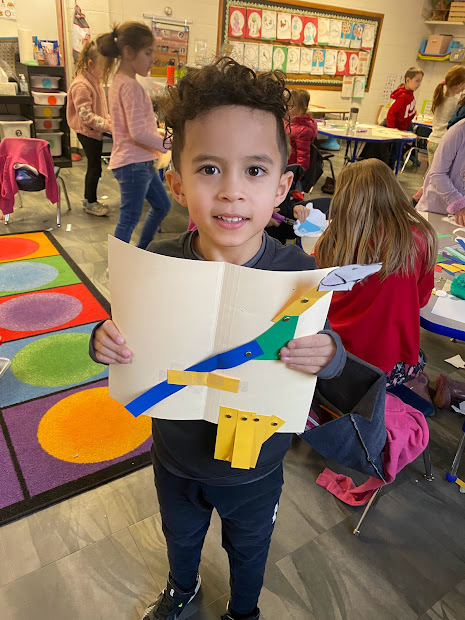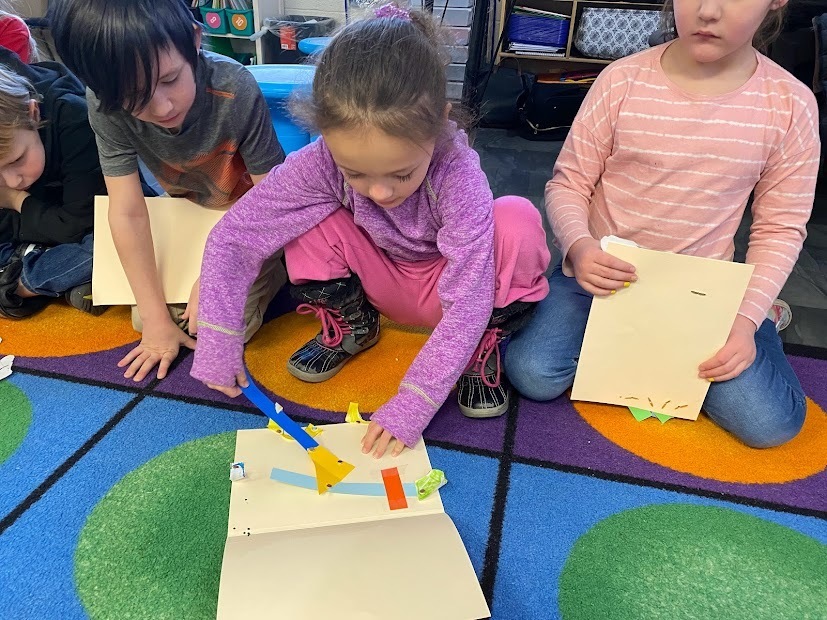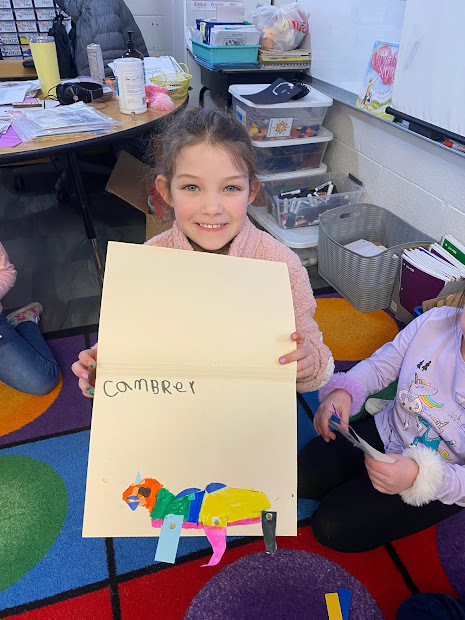 WooHoo! Excited for this team and the extra time the snow days have given them to read, read, and READ SOME MORE!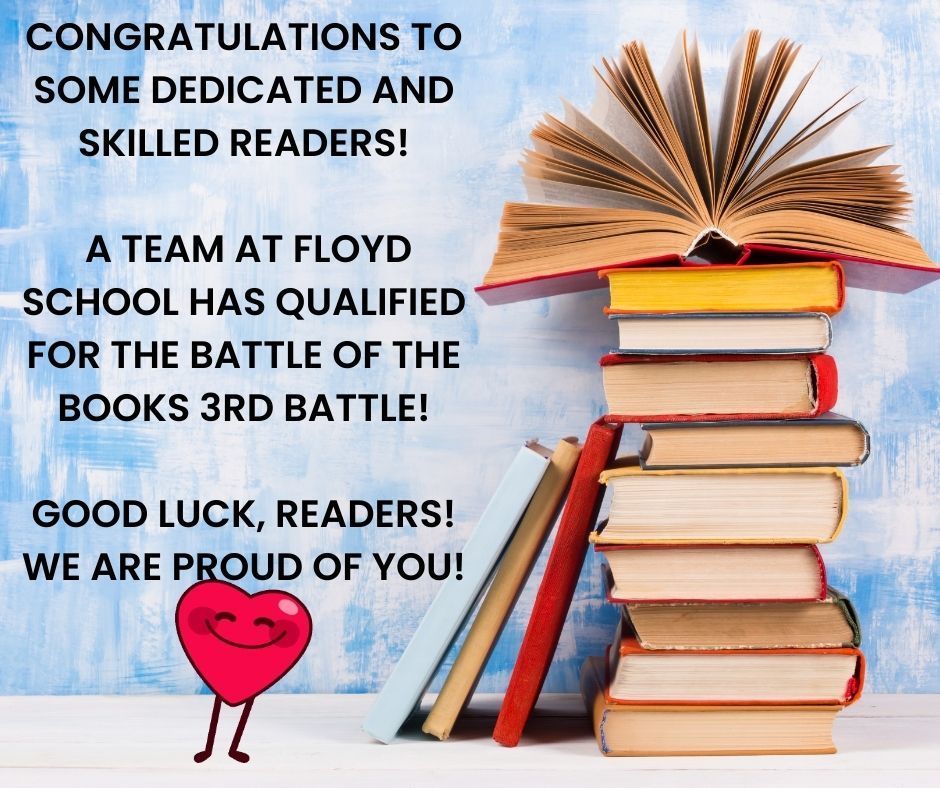 3rd graders at Floyd School are strengthening their number sense by using rekenreks to build and decompose numbers.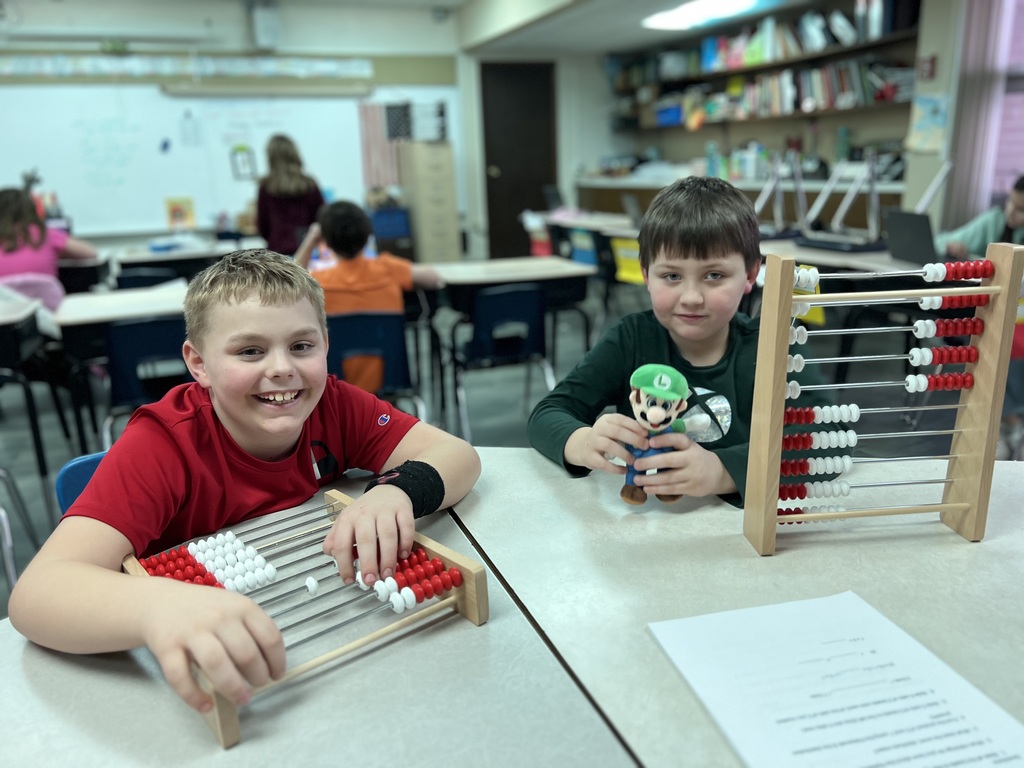 Floyd School's 5th grade classes are experiencing the process of tapping maple trees in our nature area. The students were tasked with identifying maple trees, properly drilling the holes and pounding the spiles in. We look forward to collecting the sap and experiencing the boiling process.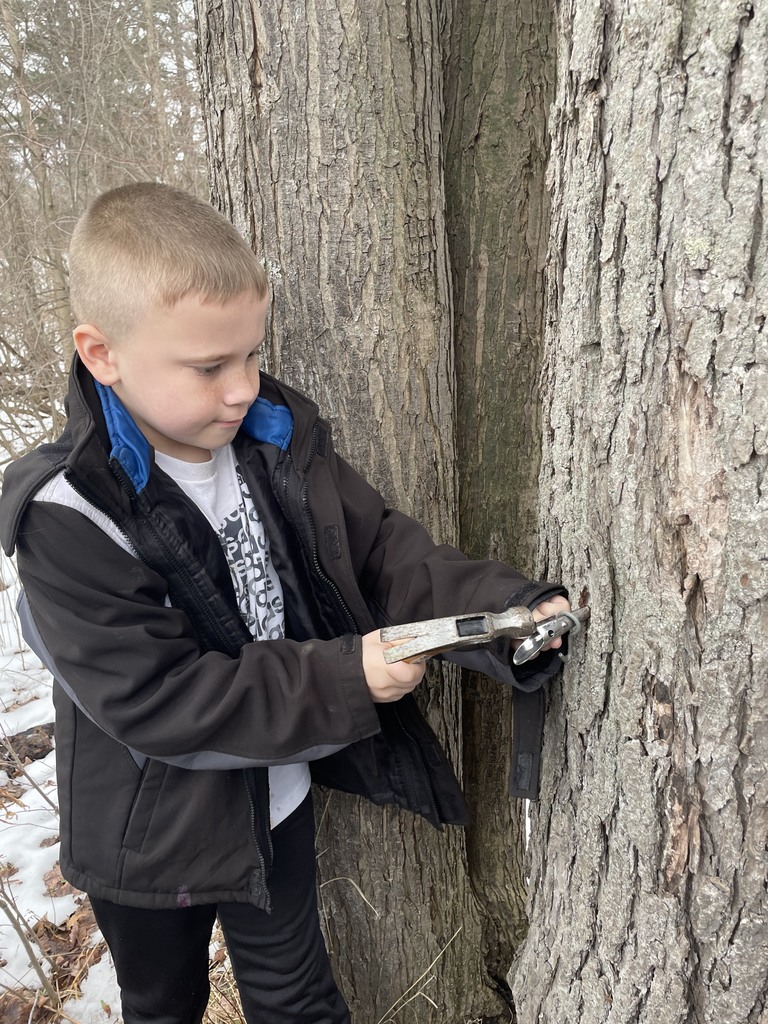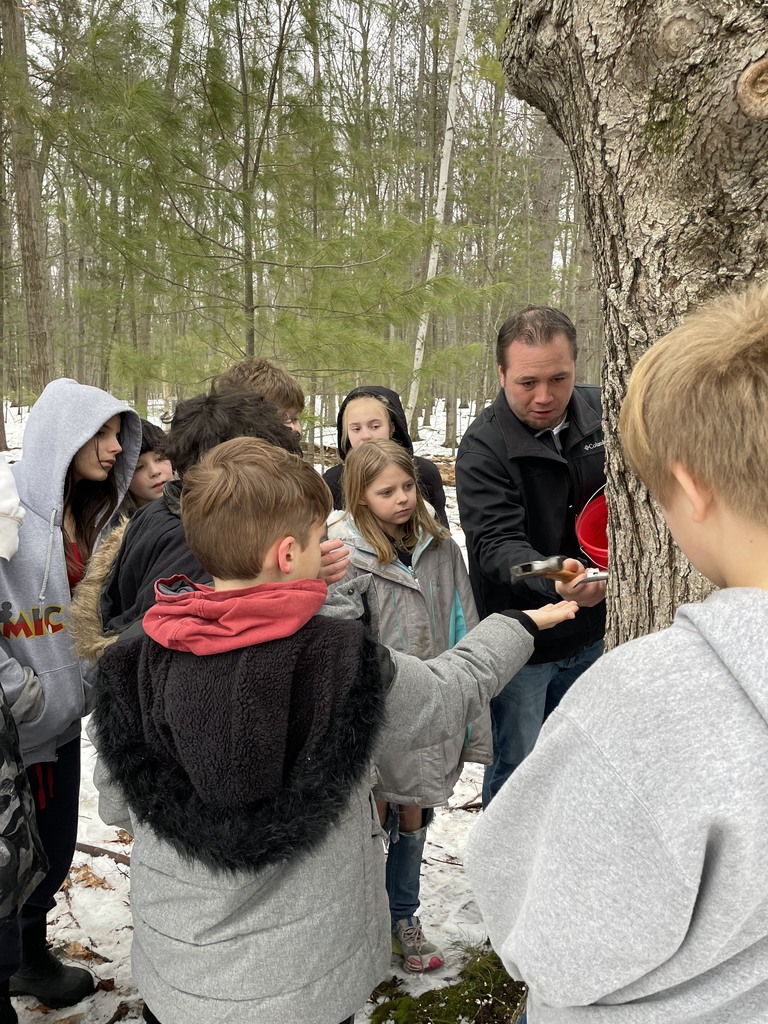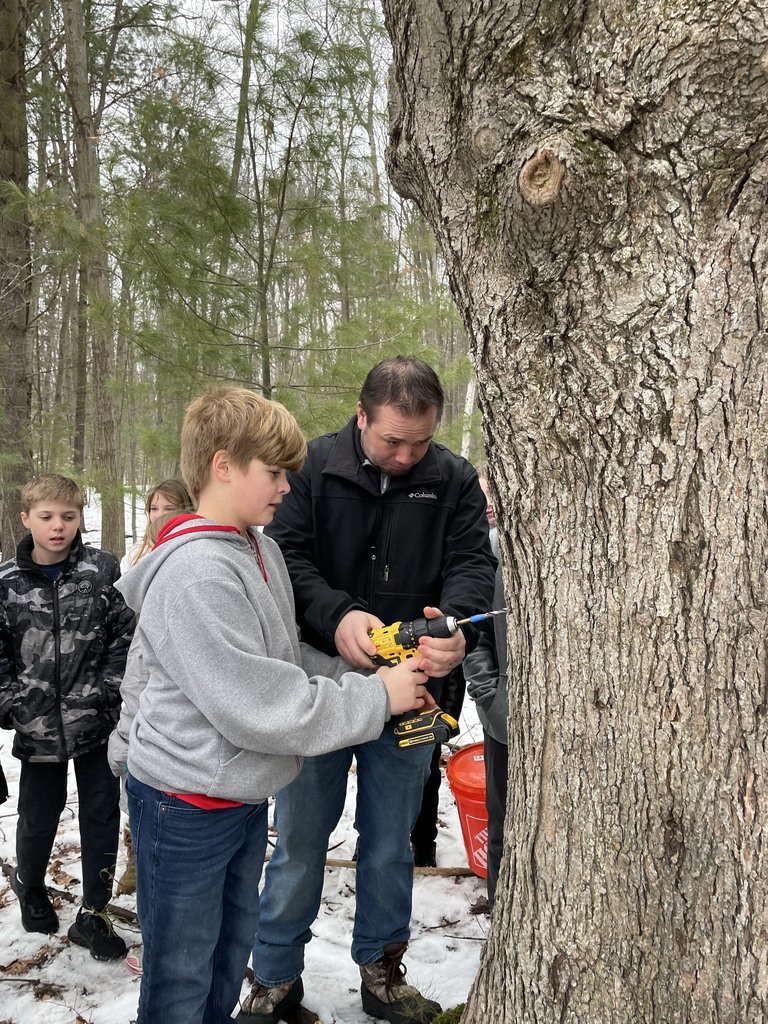 Floyd Elementary School's Kindergarten Round Up is Thursday, February 2nd from 6:30-7:30PM. All incoming kindergarten families are welcome!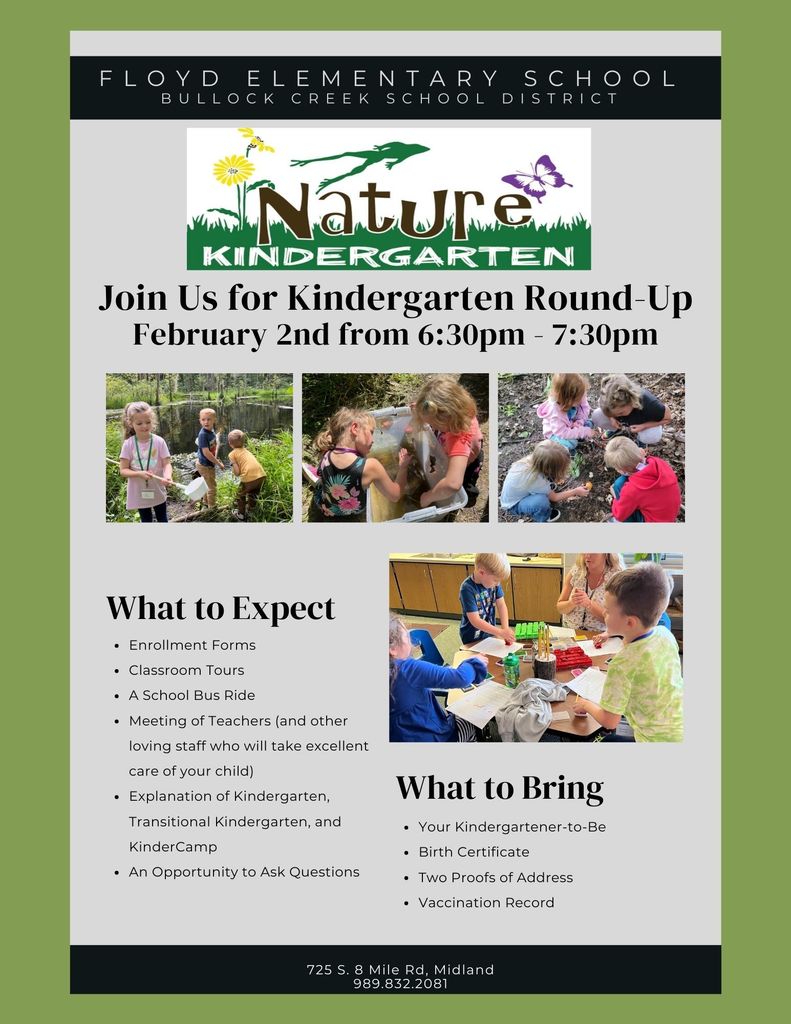 Thank you Floyd PTO, Floyd staff and BCHS student volunteers for a fun carnival this evening. Being together feels so good!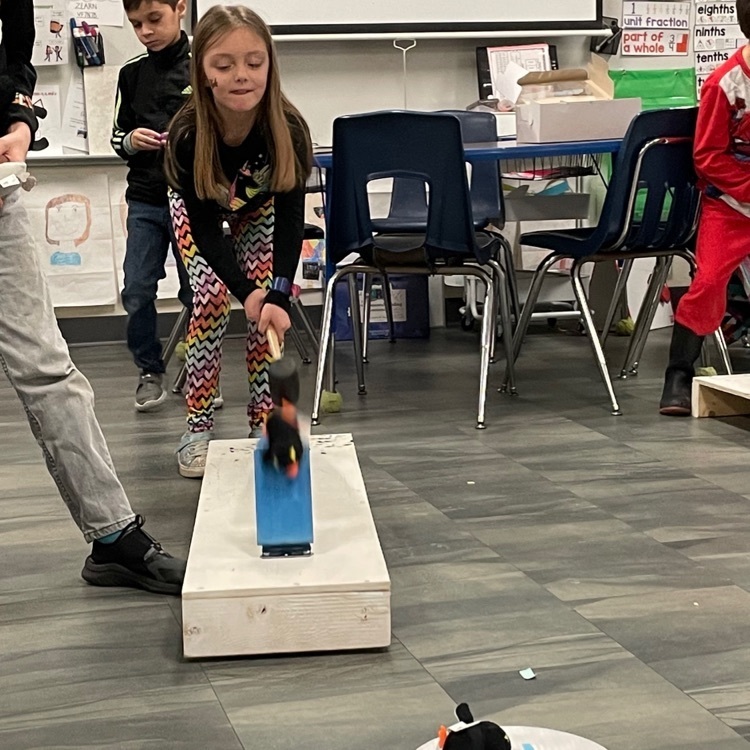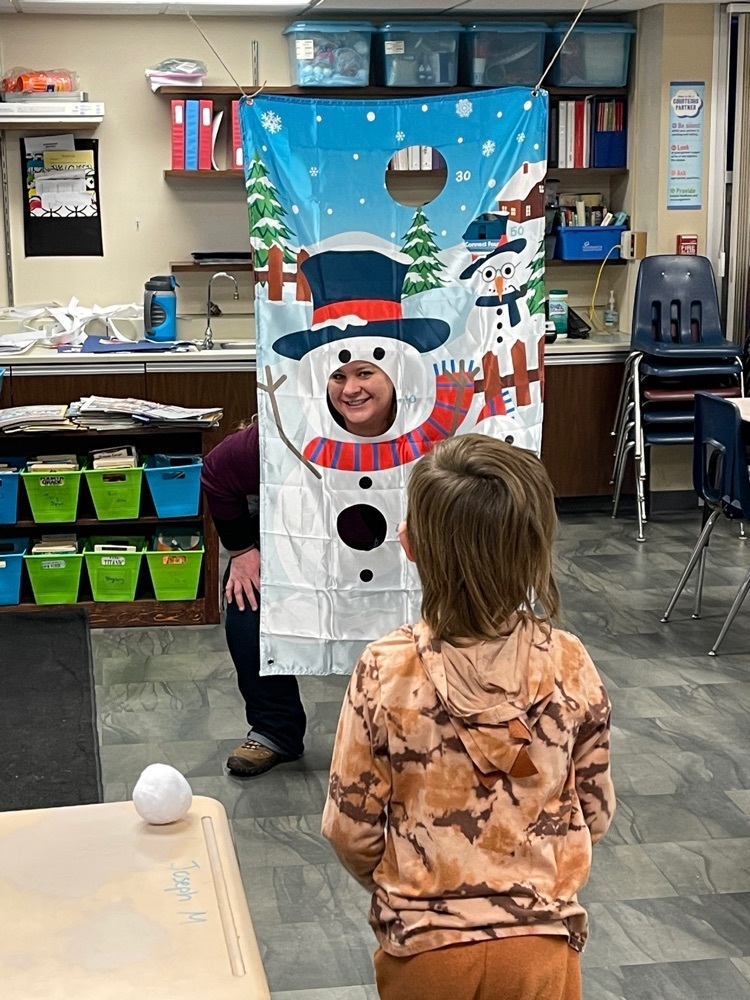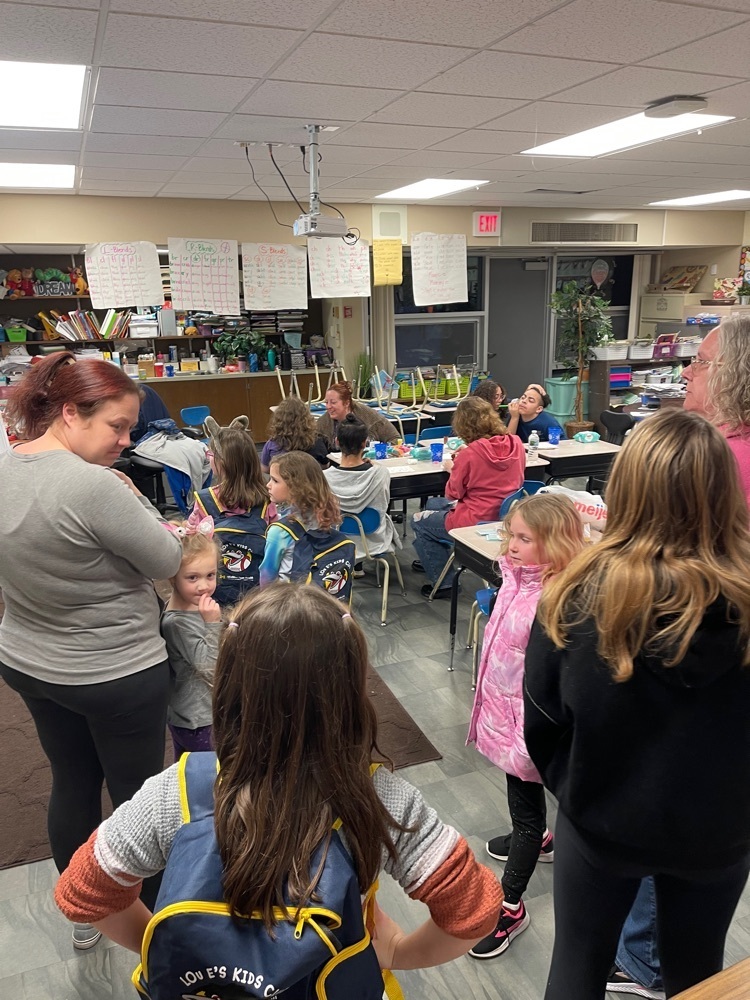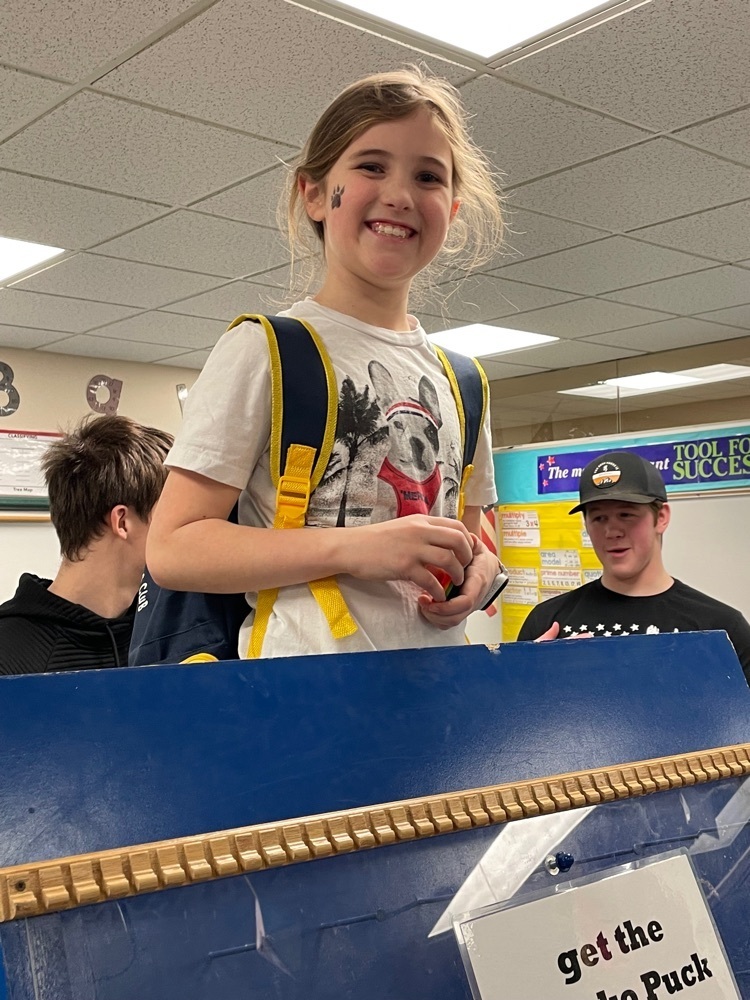 Floyd School's carnival is still on for this evening from 5:30-7:00PM. We hope to see you there!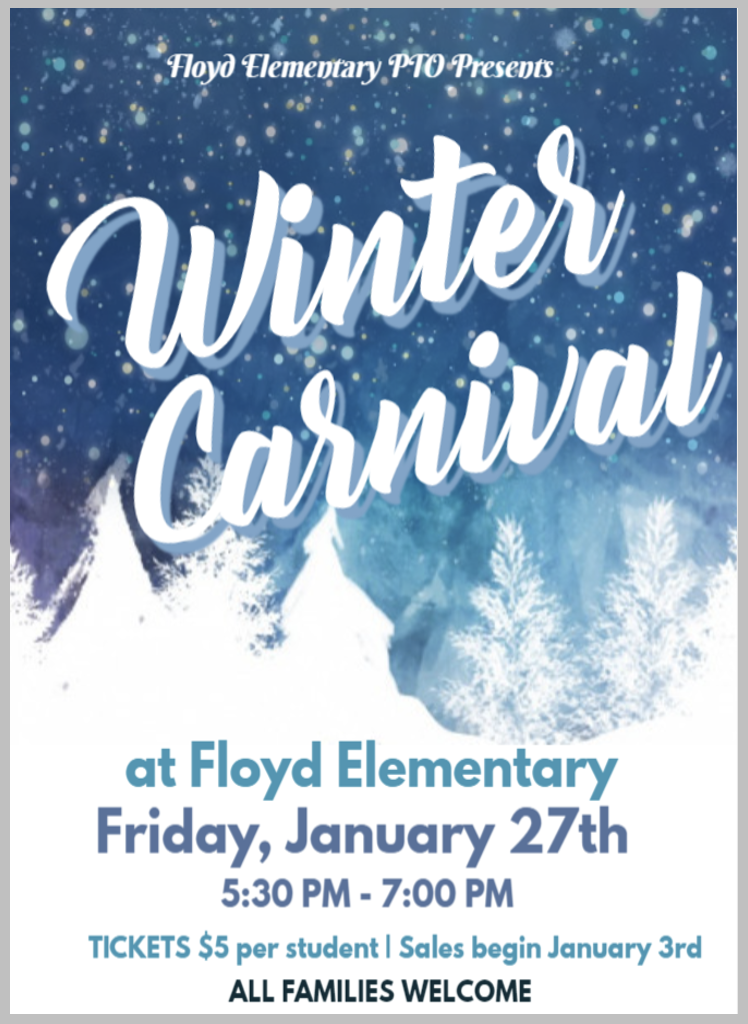 Mrs. Moses had a delightful assistant for parts of her day today. Morgan reached her reading goal and chose to celebrate assisting with some principal duties. Together they greeted students at drop off, did the announcements, helped younger students solve problems, and admired many great things happening in Floyd classrooms. Floyd is lucky to have Morgan and the many kind, hardworking kids just like her.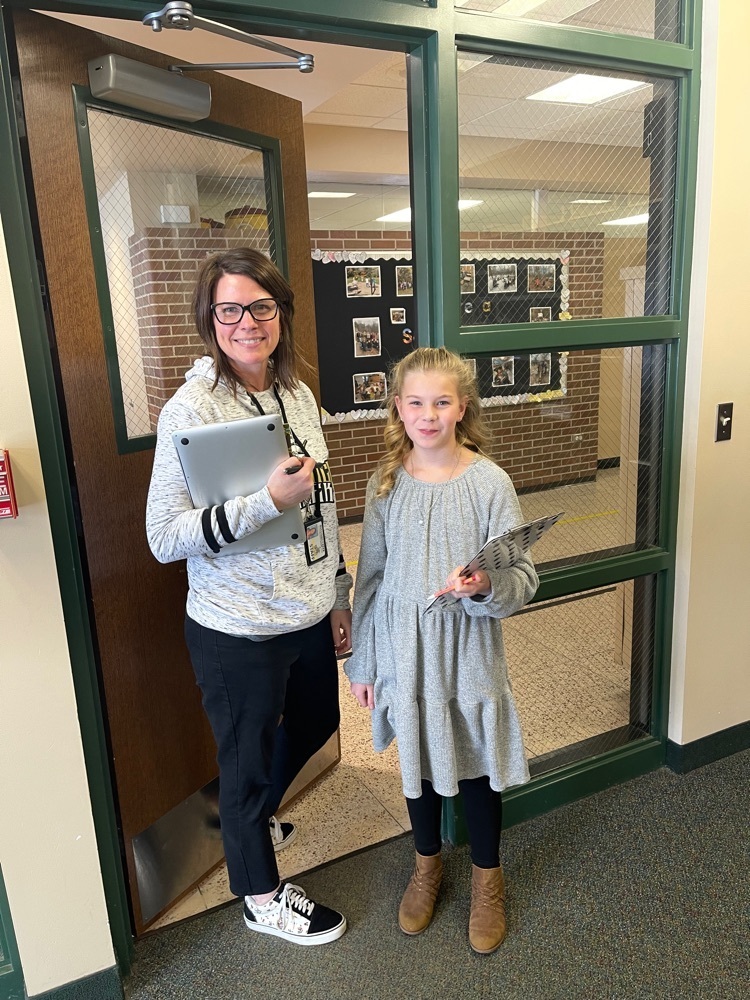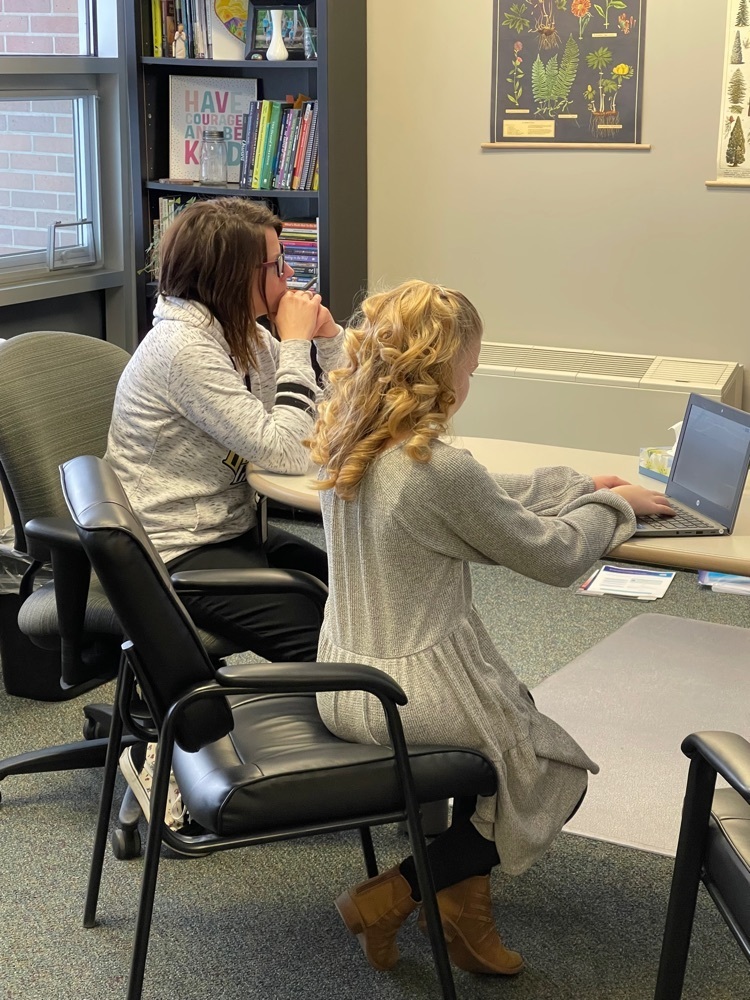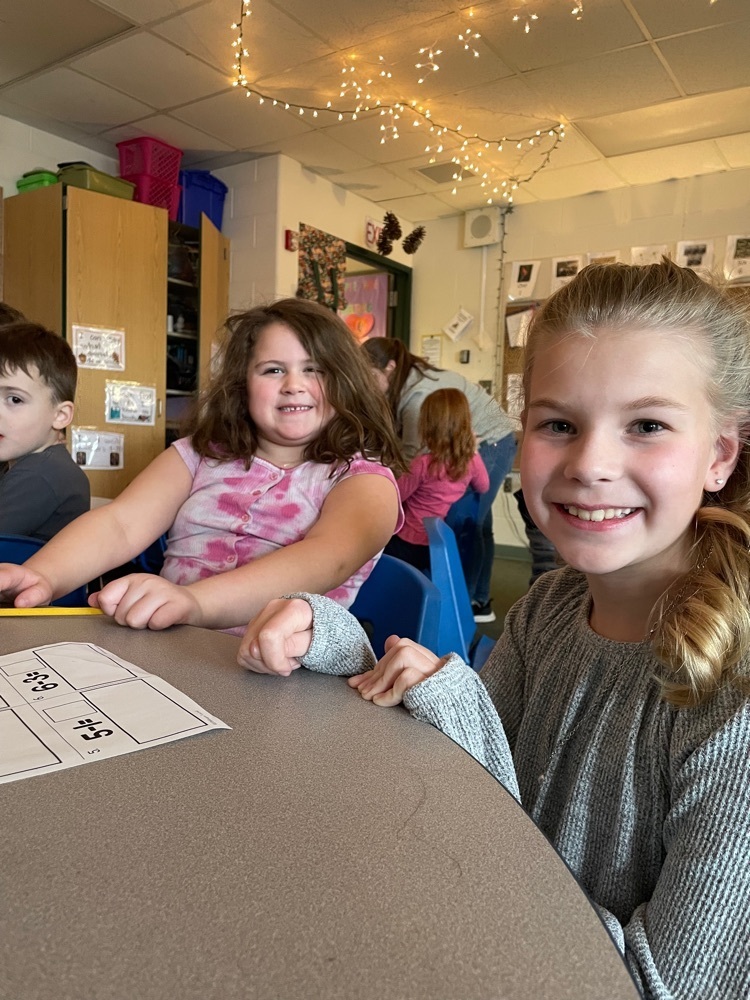 K-2 students recently had fun playing Emotions Tag. When students were tagged, they acted out an emotion and then chose a Conscious Discipline breathing exercise.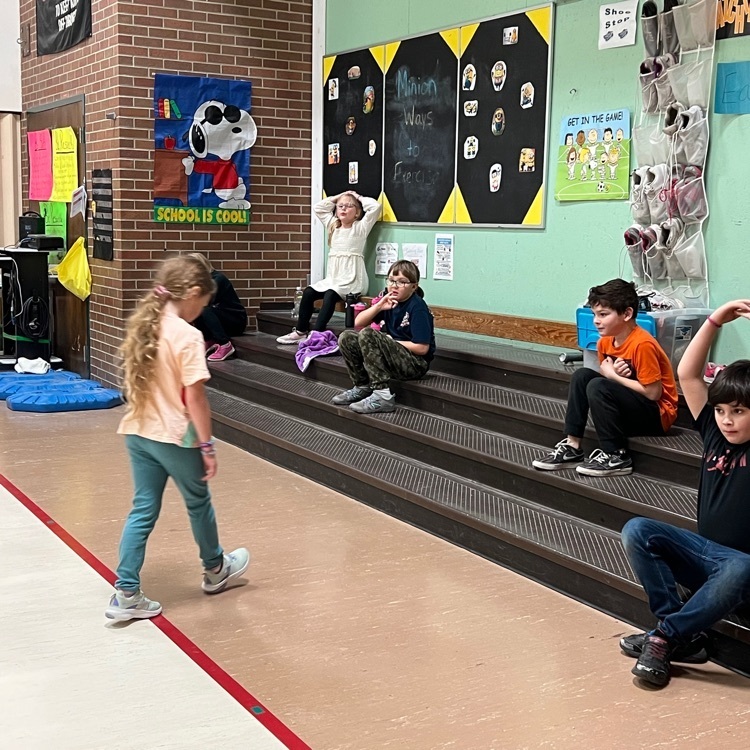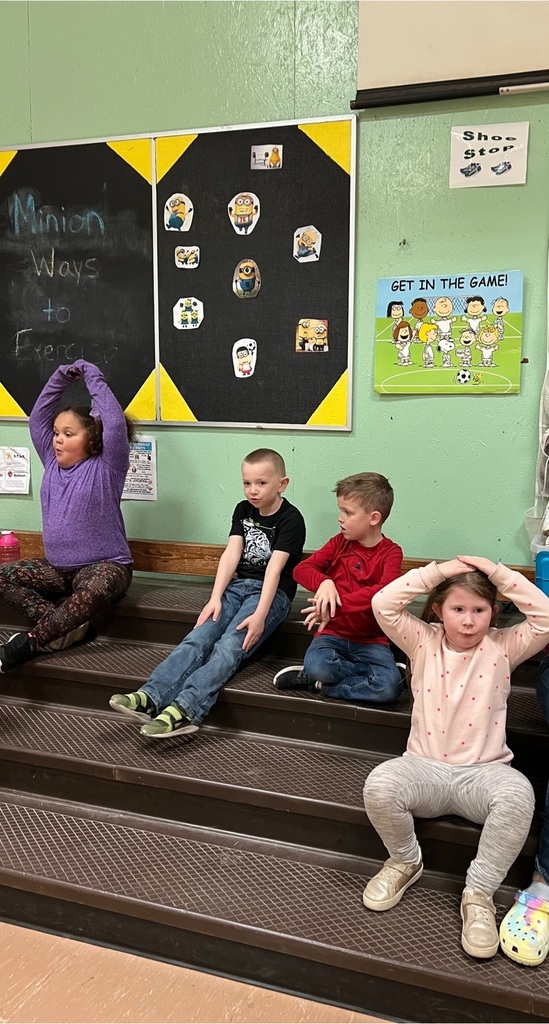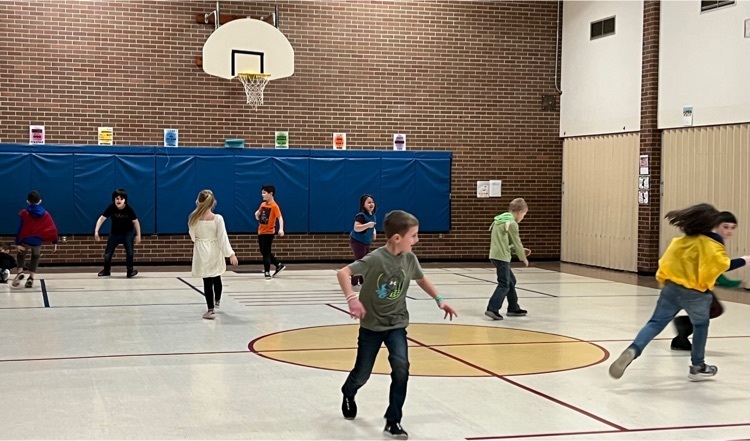 Mrs. Korson's students participated in a bridge building activity today. First, they learned a little about arch, pillar and suspension bridges. Then, they designed and built paper bridges. Lastly, they tested their designs by adding pennies on their bridges until they collapsed. One group designed and built a bridge that held over 500 pennies!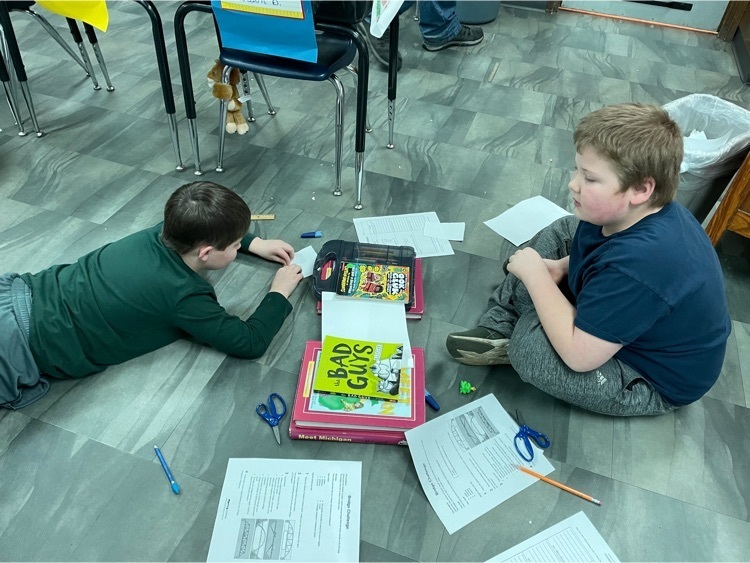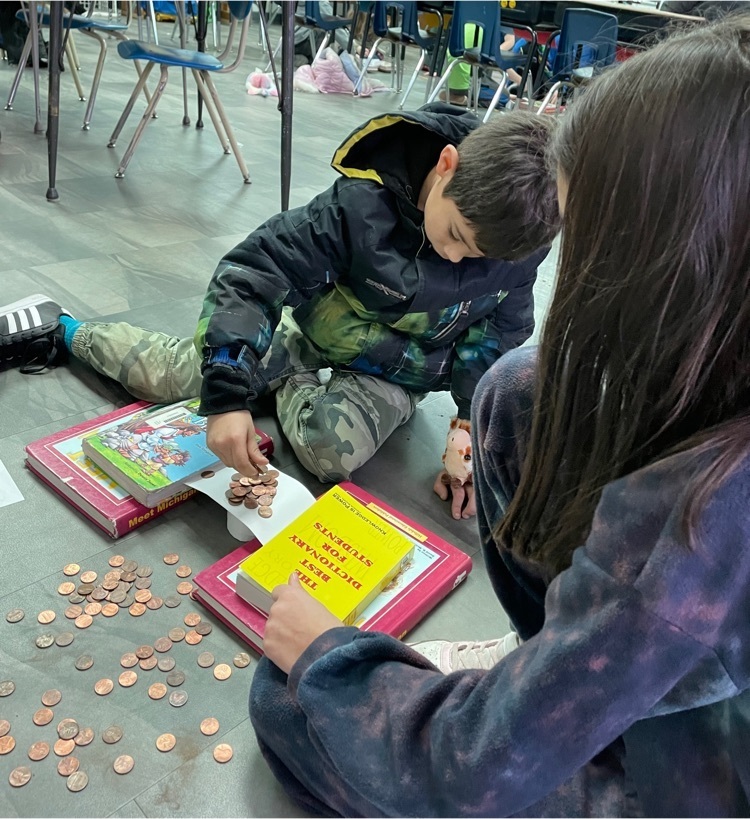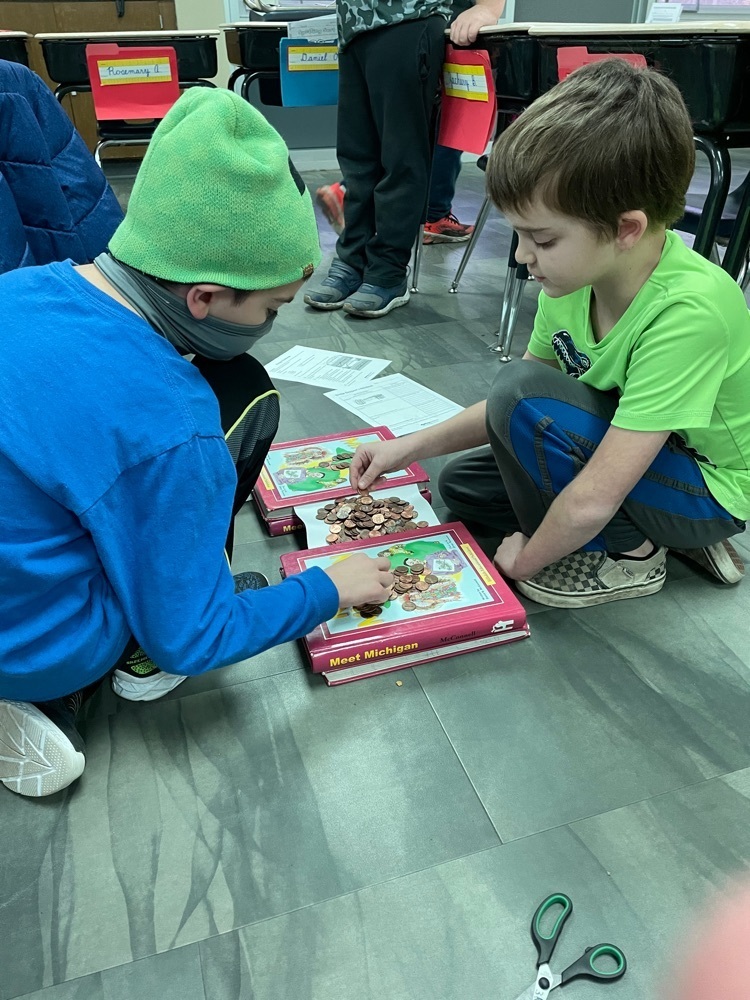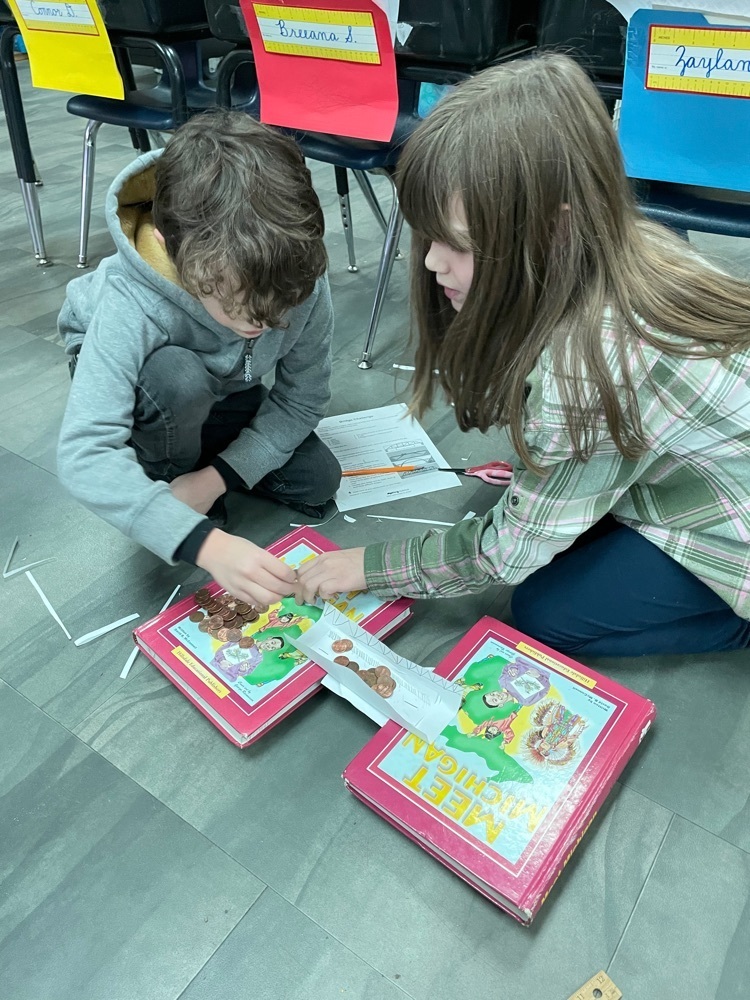 K-2 students recently had fun playing Emotions Tag. When students were tagged, they acted out an emotion and then chose a Conscious Discipline breathing exercise.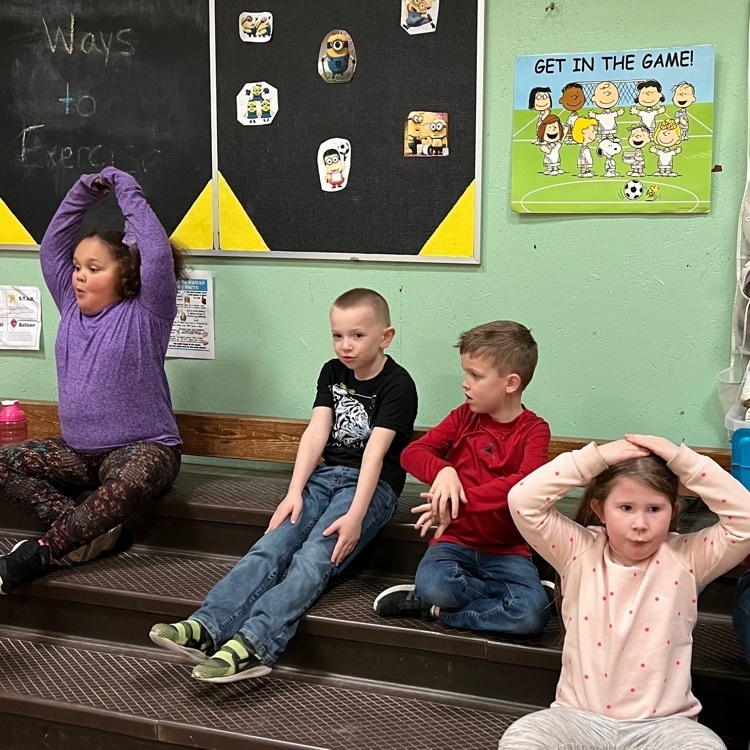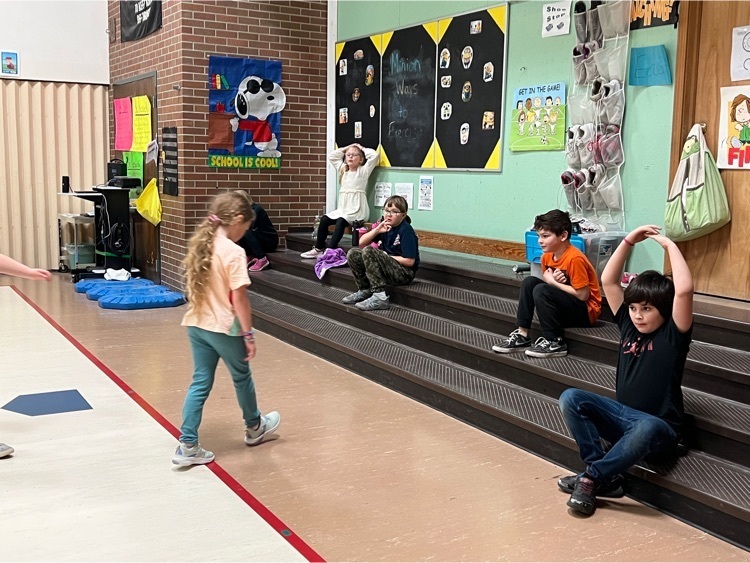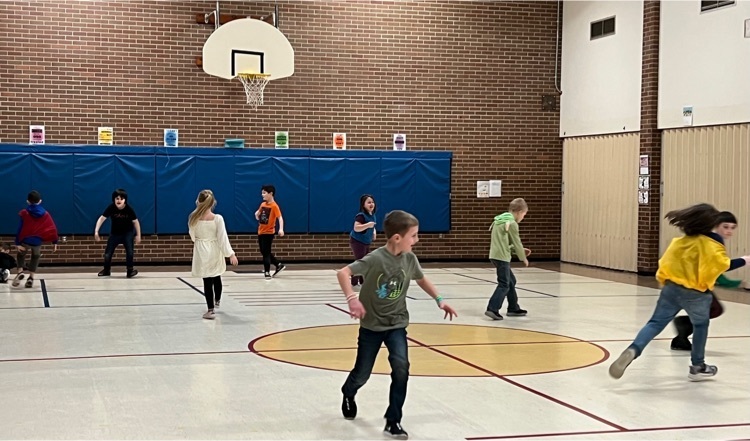 New reading fun with Flashlight Fridays! Students in Mrs. Diaz's and Mr. Gusler's rooms enjoyed reading by flashlight. This creative addition made for cozy reading.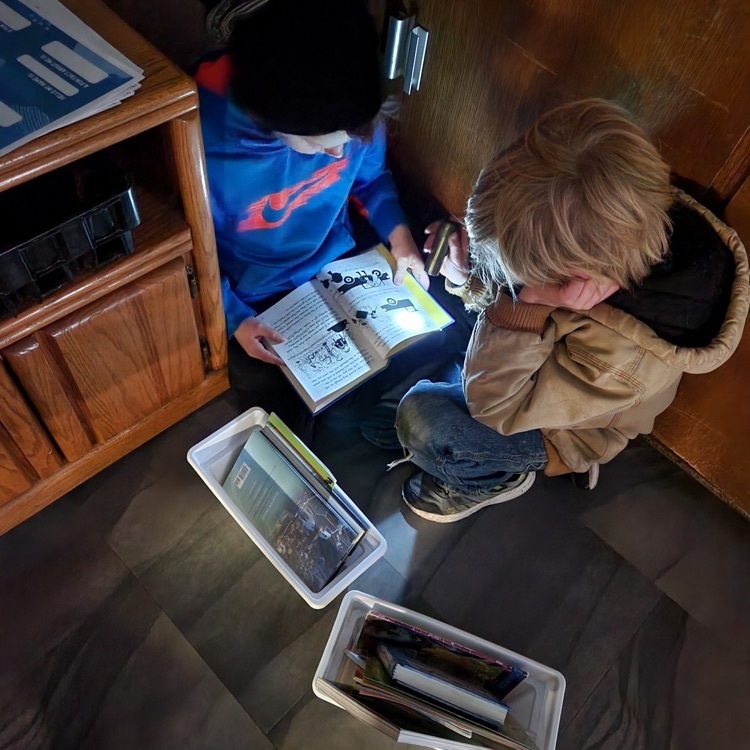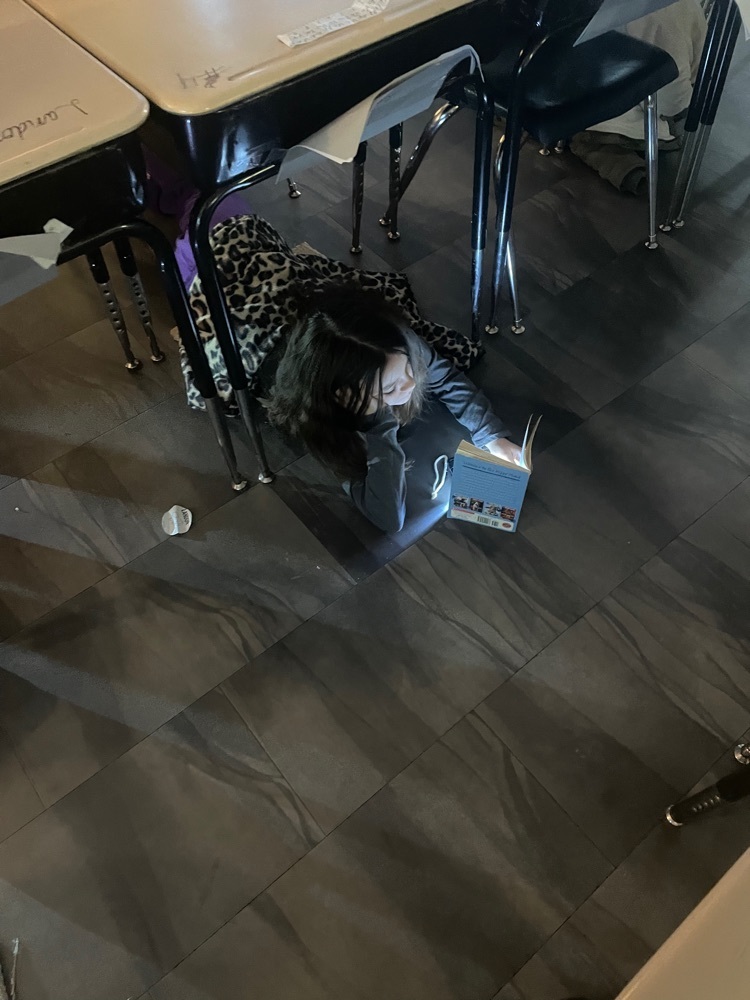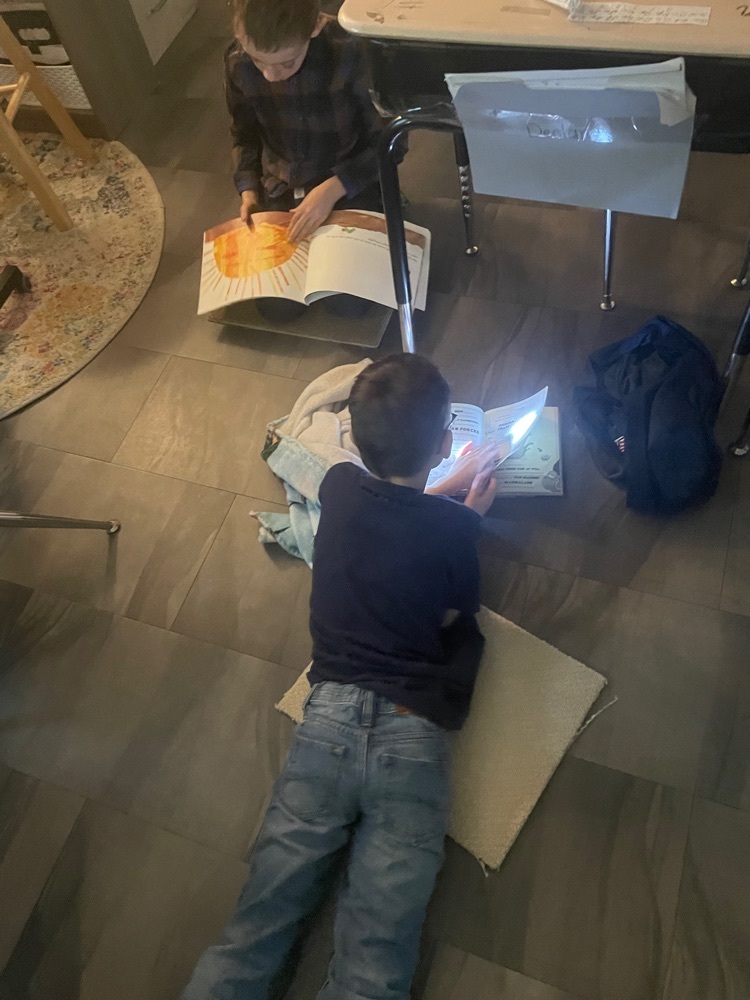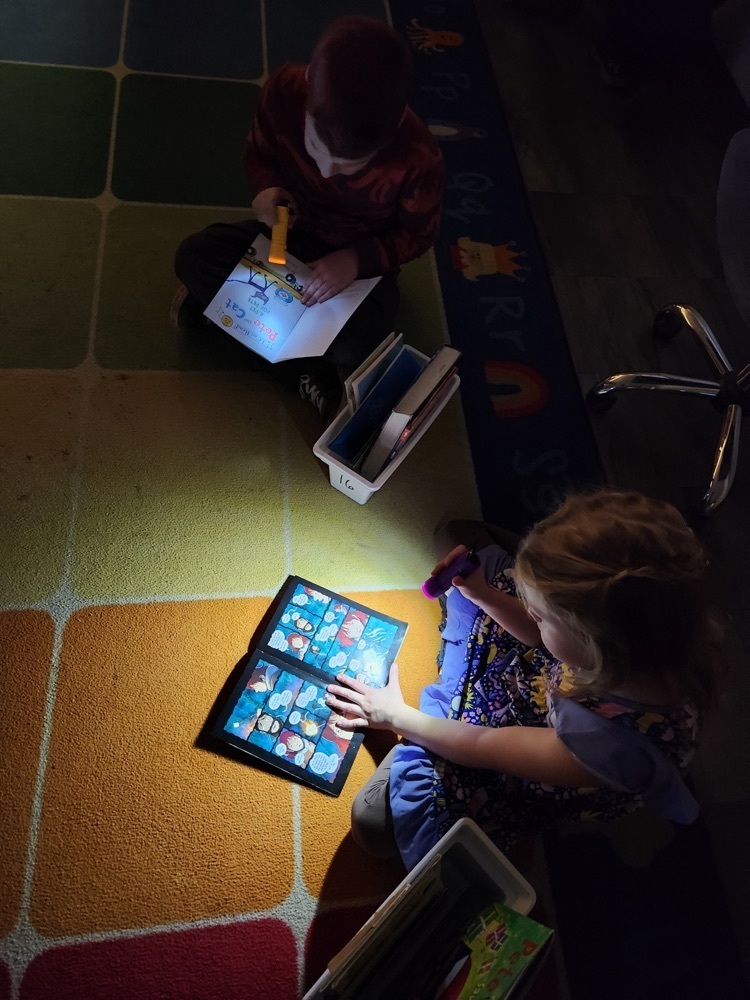 Mrs. McGuire's and Ms. Pretzer's classes have been learning about how animals survive in the winter. As part of their study, they worked cooperatively to build shelters in the woods. After building, groups were able to "take shelter" together.