An amazing organization, Just For Kids, came and presented some of our outstanding Little Lancers with a bike today! We want to congratulate these kids for their outstanding citizenship, display of kindness, hard work, and amazing attitude! We appreciate this organization for these donations and the presentation of these prizes to our kiddos! Congratulations to our winners: Ivylynn Owens, Bence Tomas, Ben Vercher, Hayslee Frasle, James Ellsworth, Amelia Dopp, Clara Widenmier, and Dean Keyes.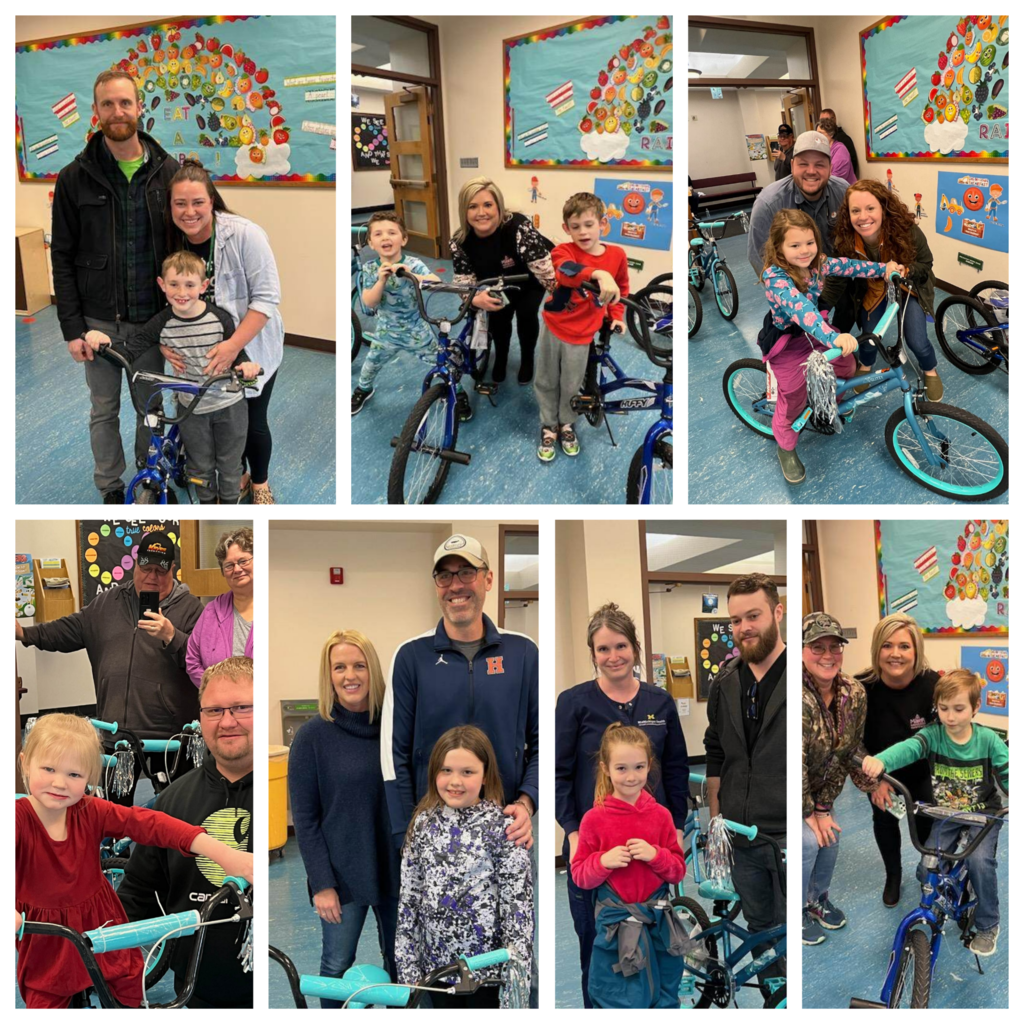 BCEL celebrated our March Leaping Lancers yesterday!!! Great job Lancers!!! Your hard work, kindness, and growth shines bright!!! We are so proud of you!!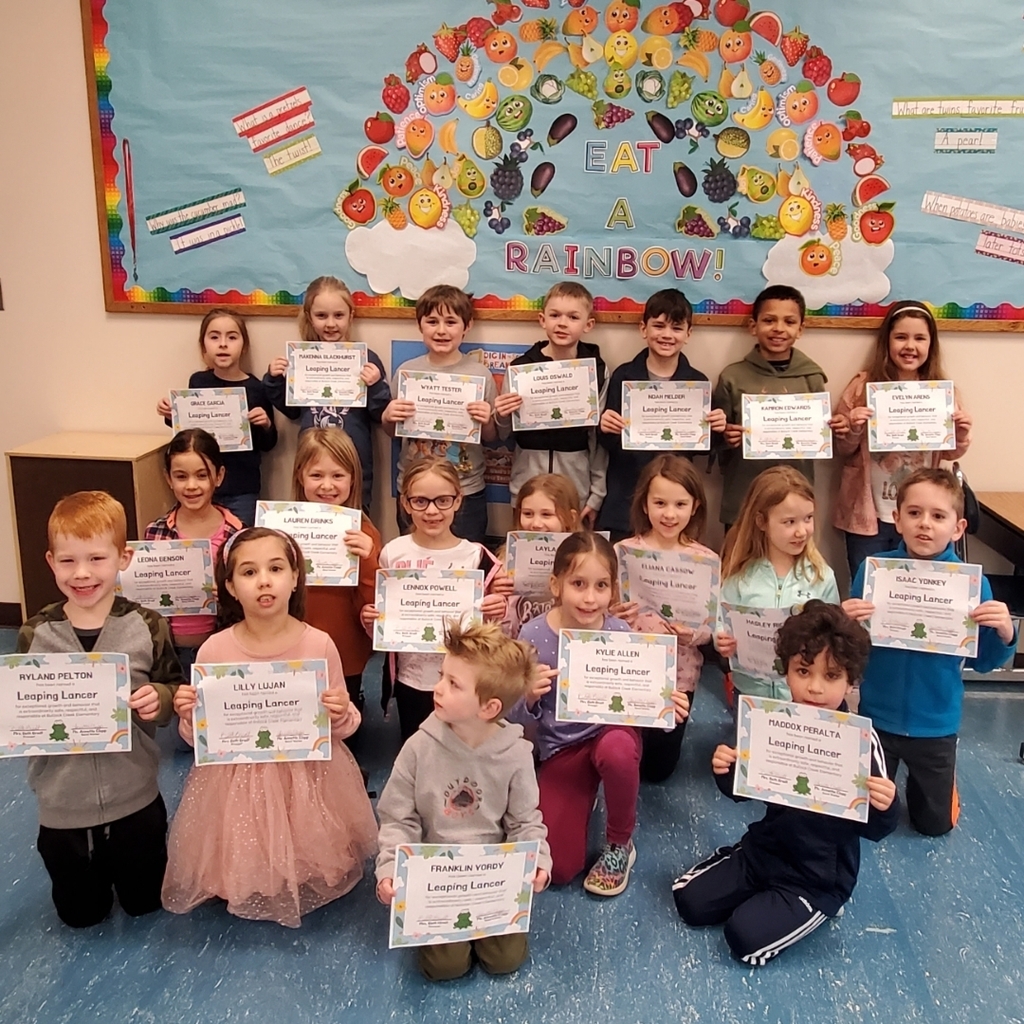 Jacob Wendorf and the big bird Mr. Lou E. Loon paid a visit to BCEL this afternoon to promote the Loons Reading Program all of our kids are participating in!! The Loons partnered with BCEL to help spread the love of literacy! We loved the story Jacob read and all the interaction Lou E. had with our Little Lancers!!! Thank you Great Lakes Loons for caring about our kids!! Play Ball!!!!!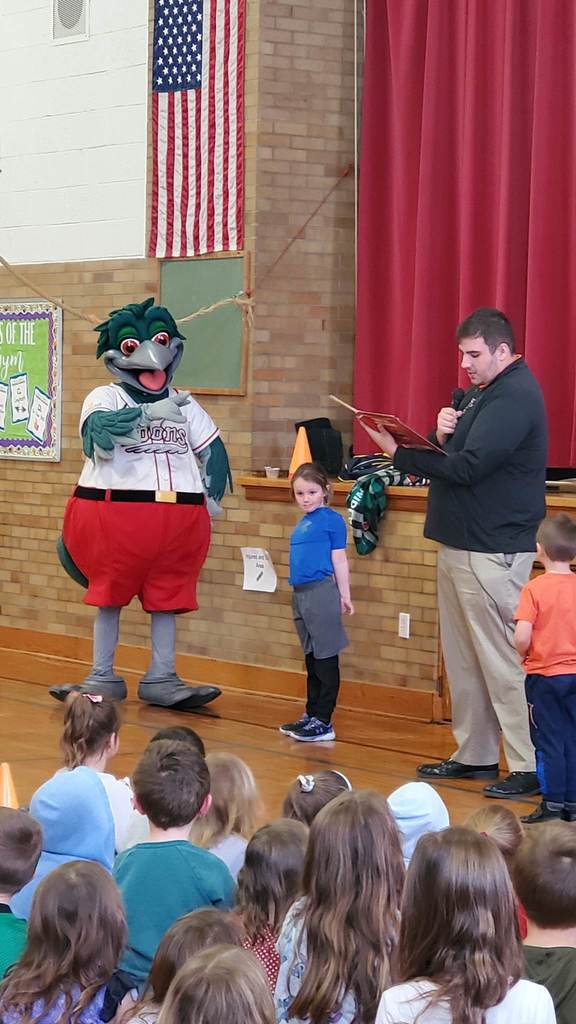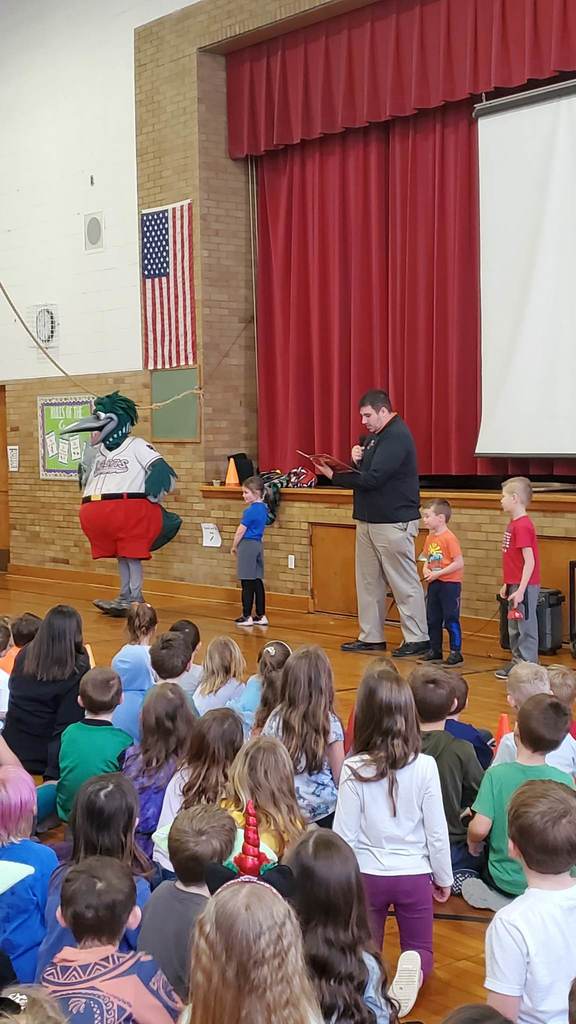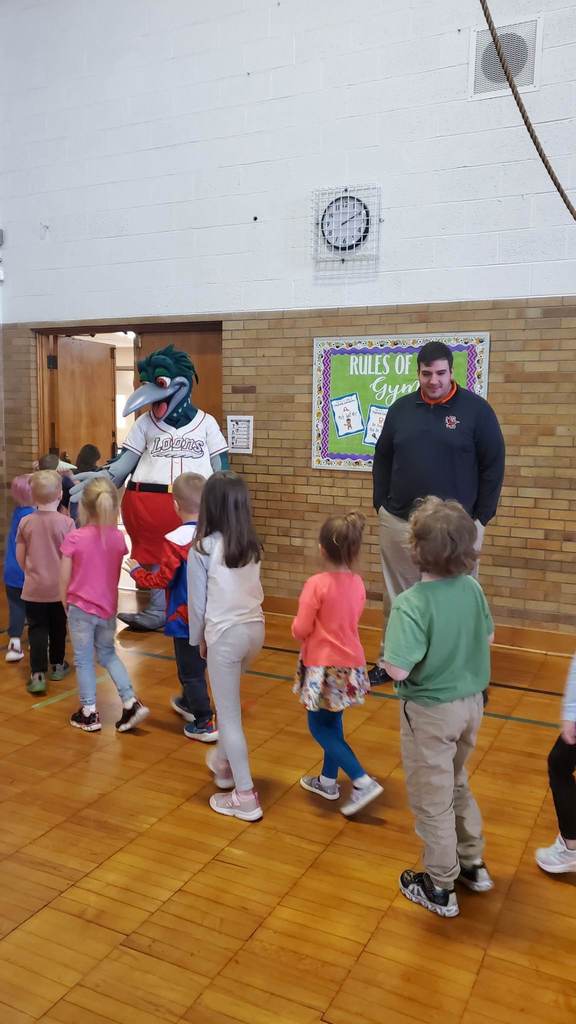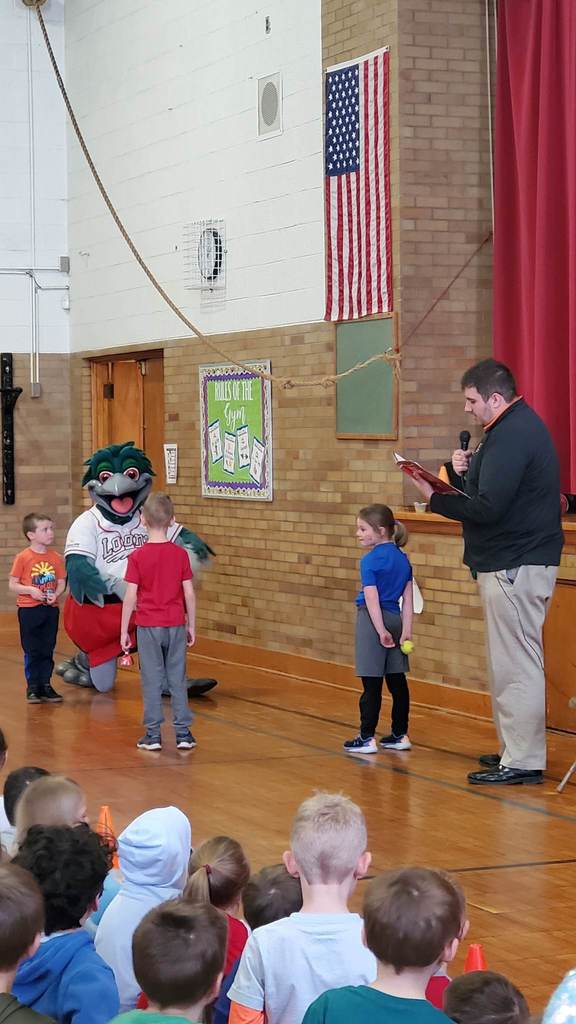 Mrs. Woods' class 1st grade class at BCEL had guest readers yesterday for March is reading month. We were so excited to hear parents read and we were so engaged! What a great way to increase our listening comprehension skills!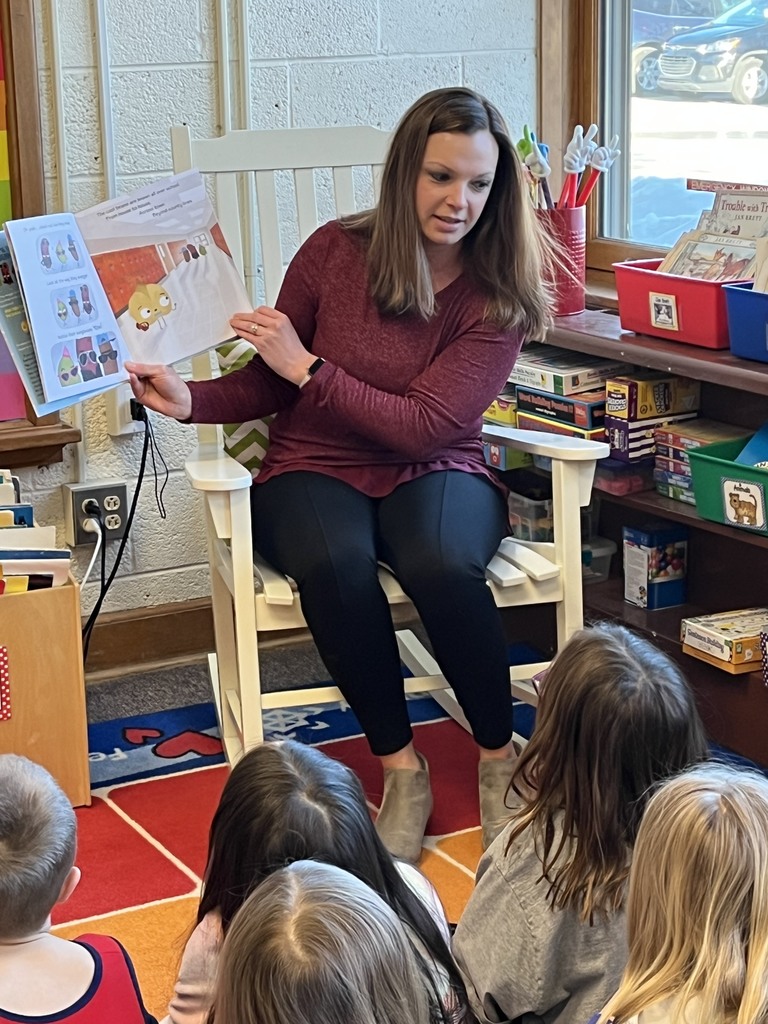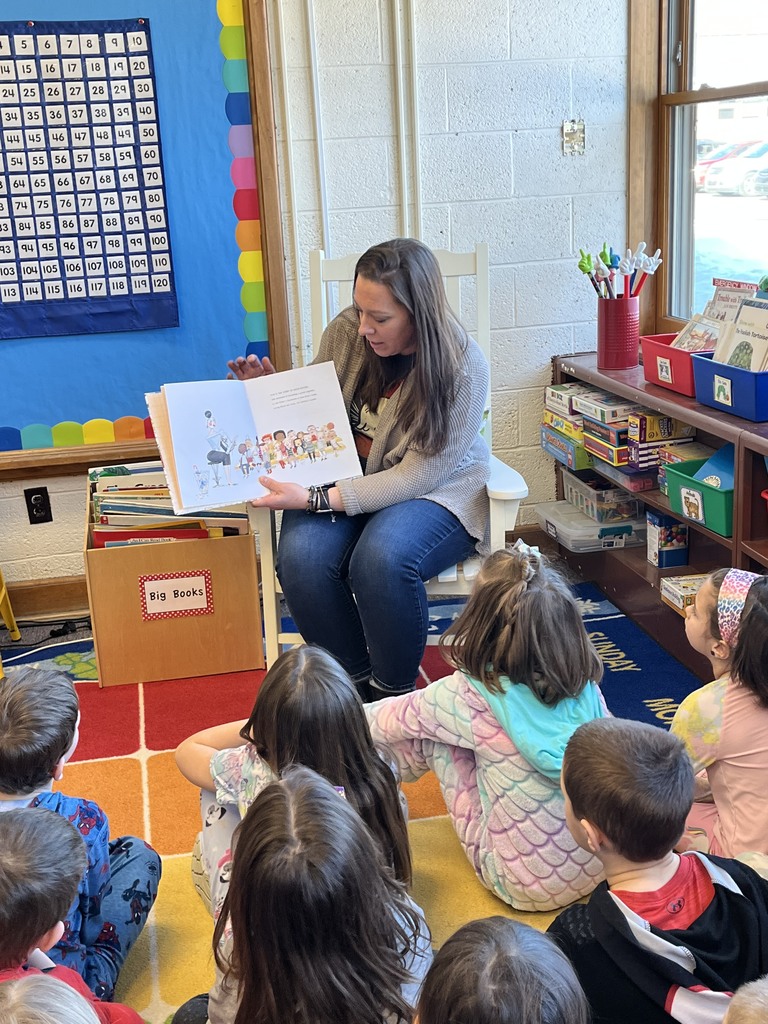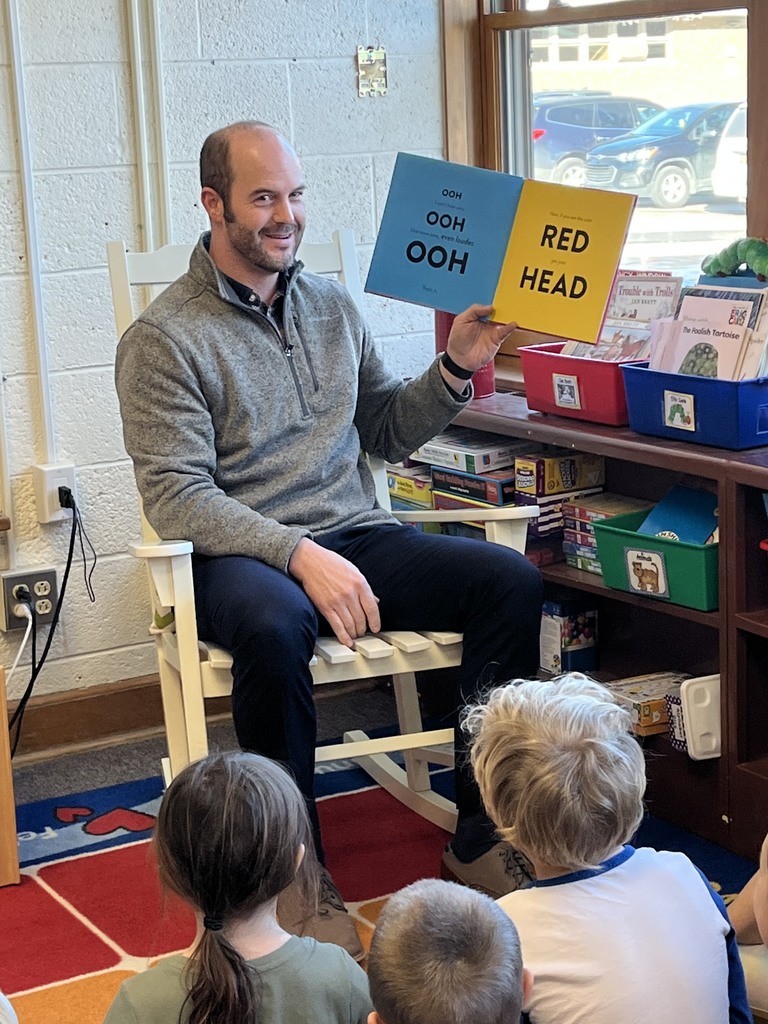 Mrs. Chappel's 1st grade readers shared their character stories with Ms. Heider's Young Fivers today! Students enjoyed a story and drew the characters in the book. What a fun way to share some reading fun! Young readers learn so much from watching and listening to older readers!! Thanks for working together Mrs. Chappel and Ms. Heider! You guys are rockstars!!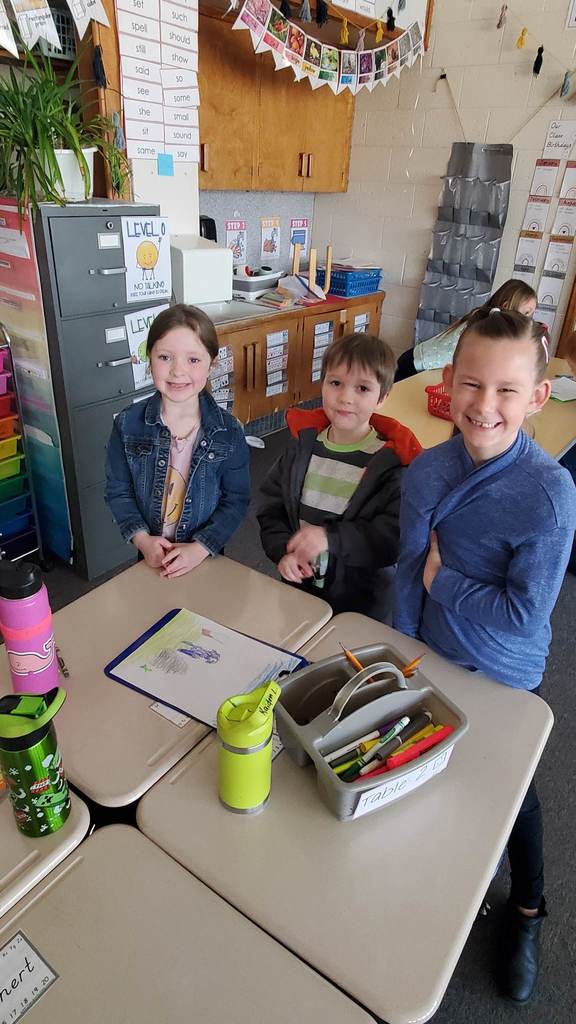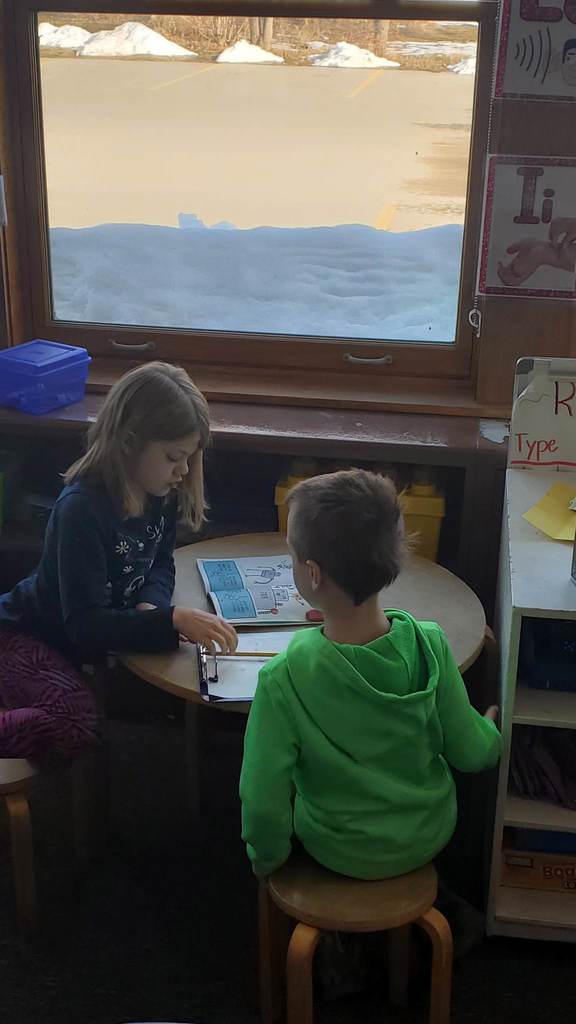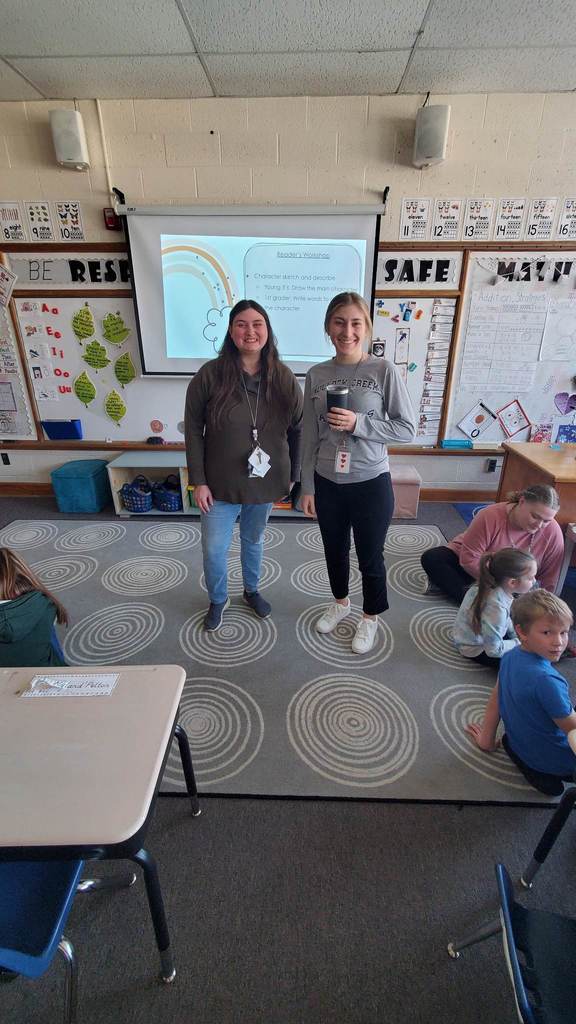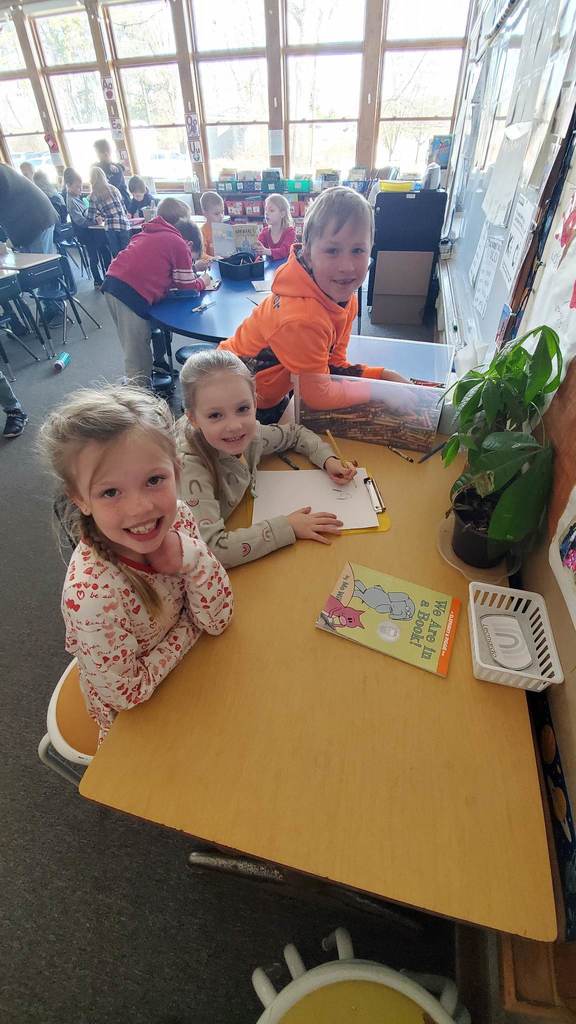 Mrs. Hedlund's class enjoyed a sunny day at the CNC this morning. BCEL Kindergarten students learned all about maple syrup and the process sap goes through in order to turn into delicious syrup. What a perfect day to be at the sugar shack!!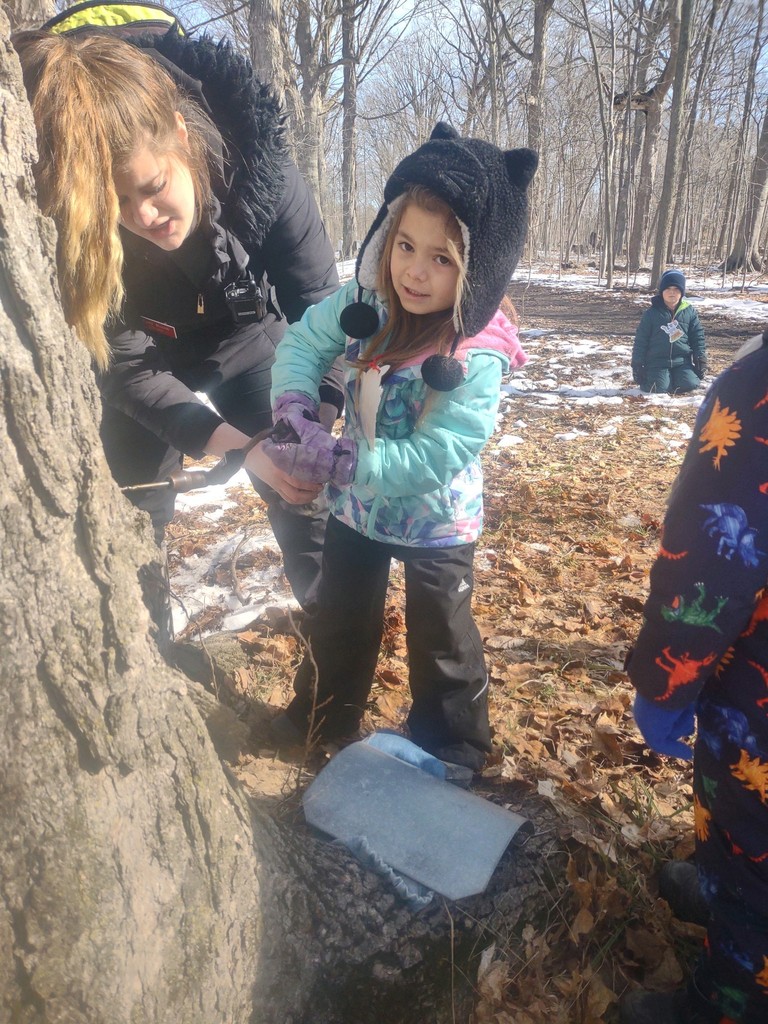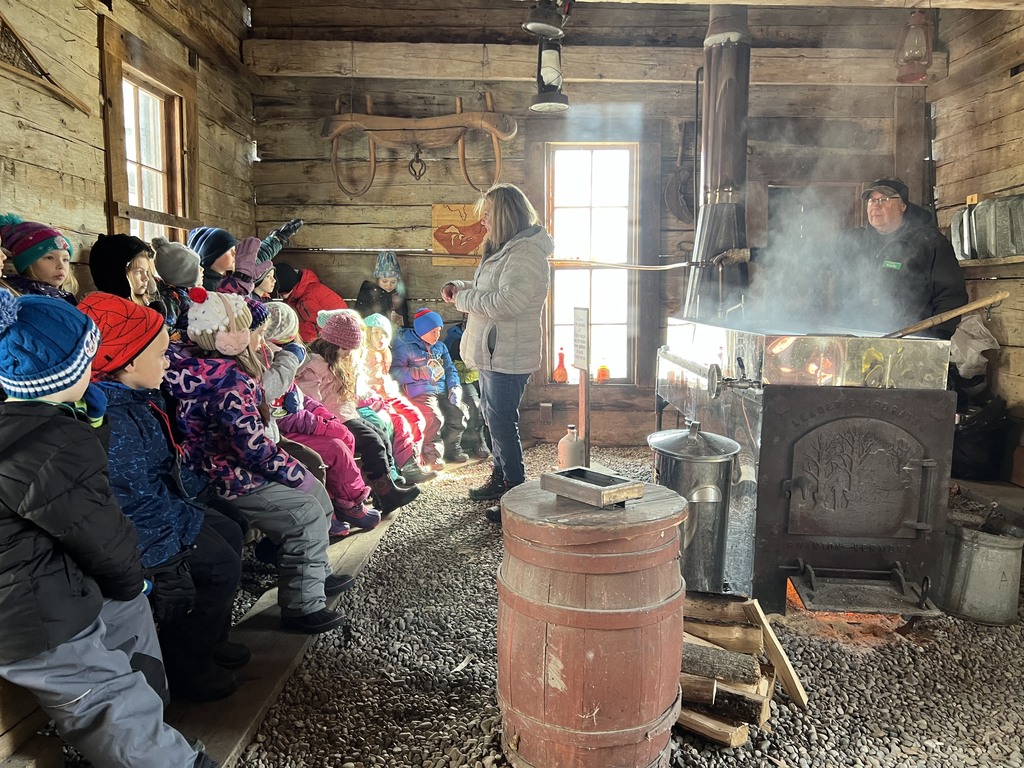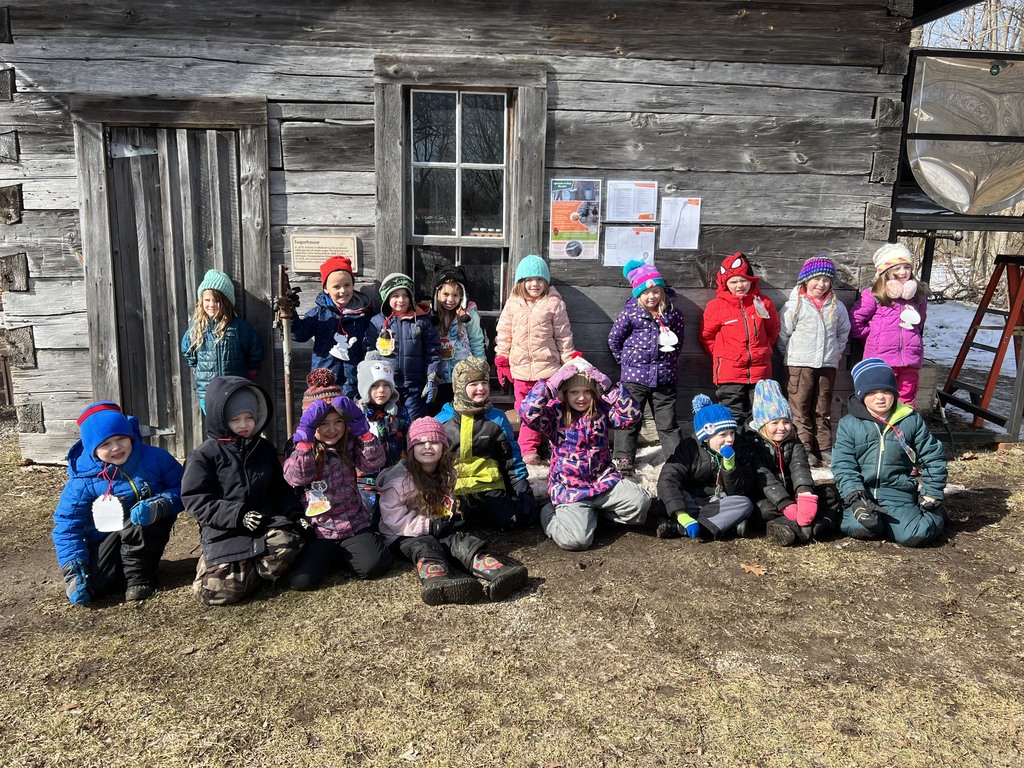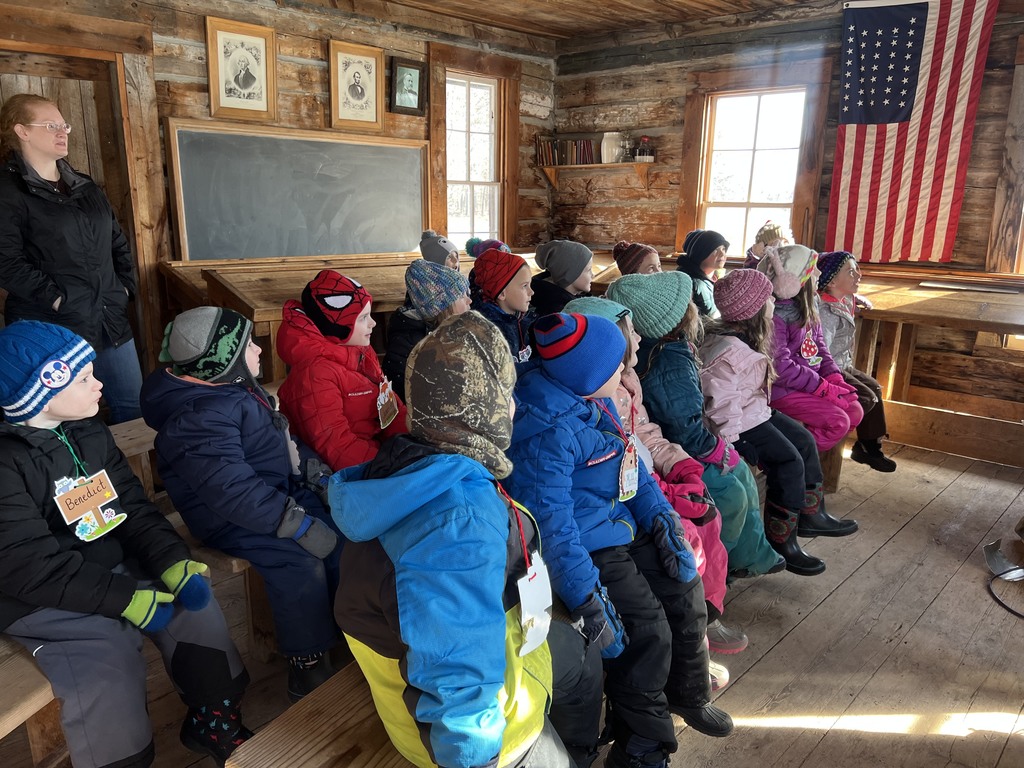 Mrs. Napoli's 2nd grade readers worked extremely hard on a character study unit!! To end their work they presented their "strong character" books to Mrs. Chappel's 1st graders! Visitors walked around to read book reviews, character pamphlets, and to listen to a song connected to their character. It was an amazing experience that highlighted the hard work these 2nd graders put into this unit!! Great job young readers!!! I am in awe of the work you put into this event!!!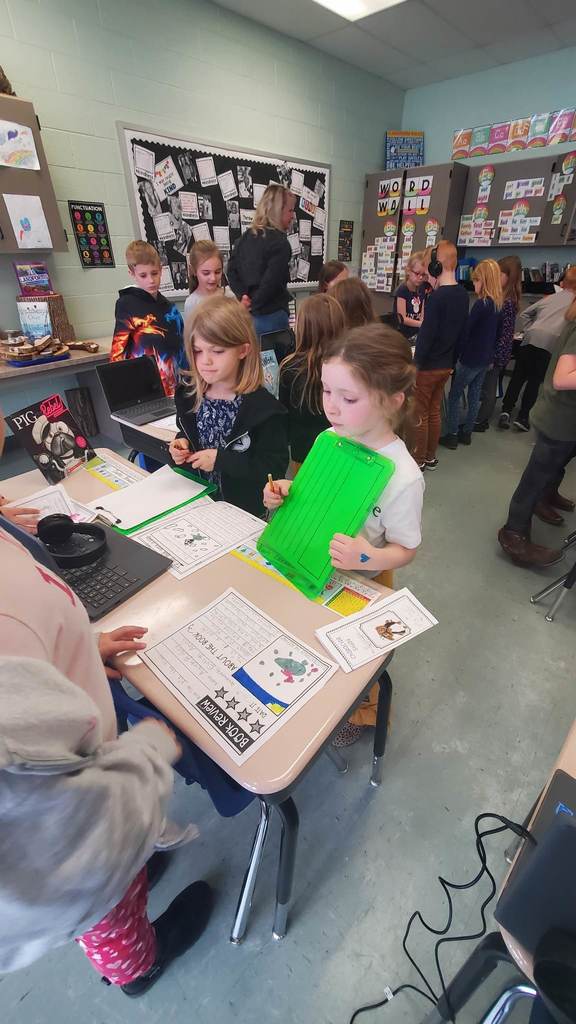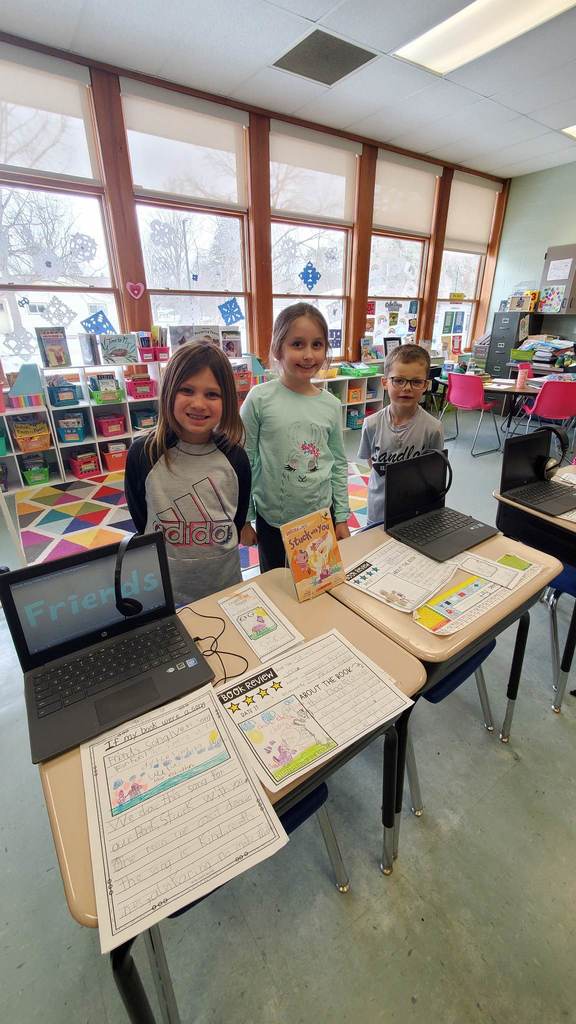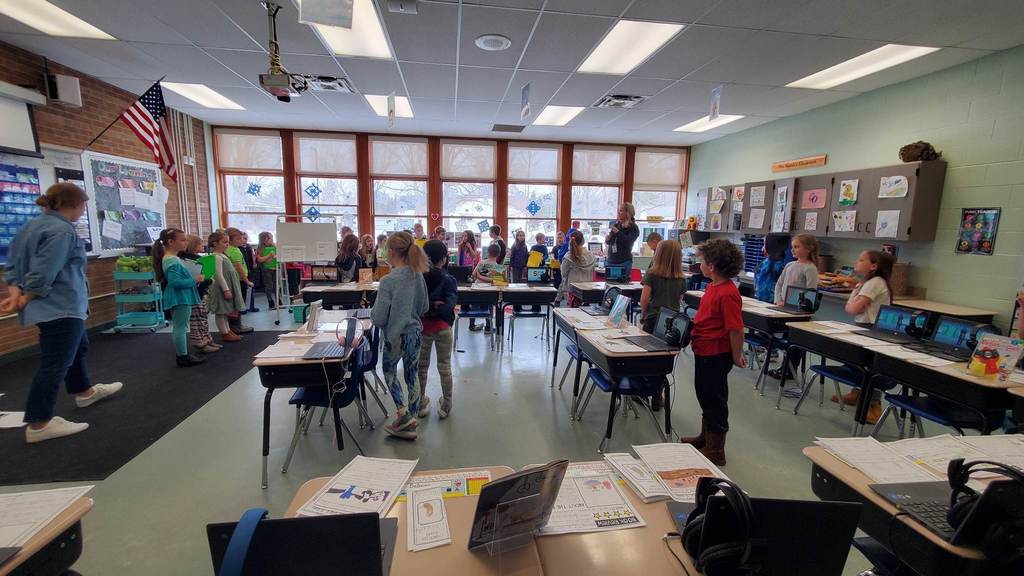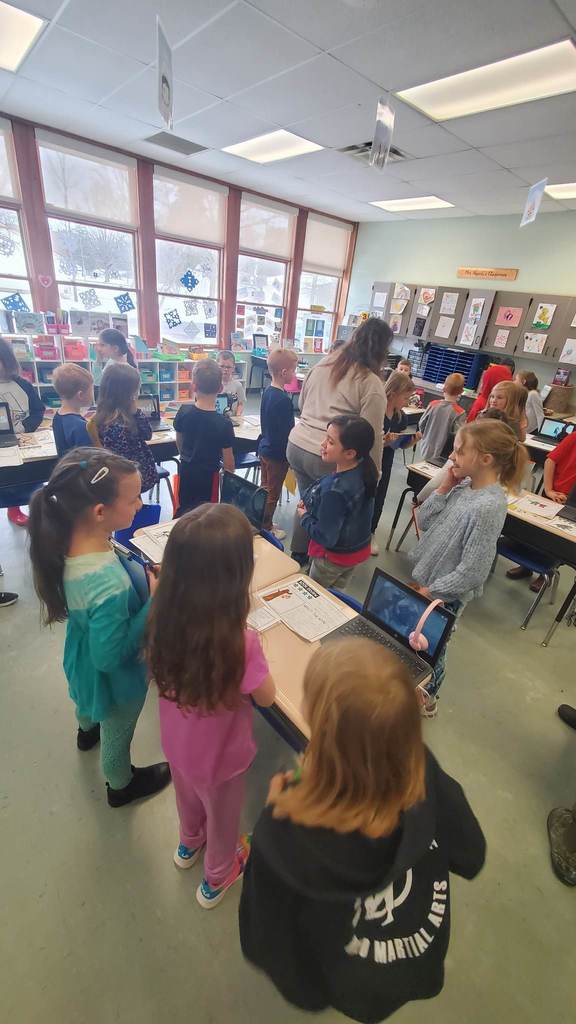 Mrs. Lombard had a day filled with guest readers! Seeing and hearing other readers is so important to our young learners! This was an amazing opportunity for our BCEL 1st graders in her room to experience new stories, ask questions, and interact with stories. We are so grateful for all our guest readers visiting us this month!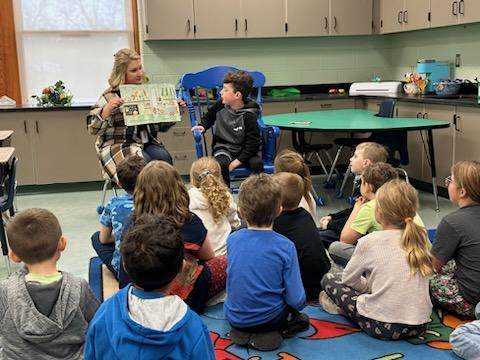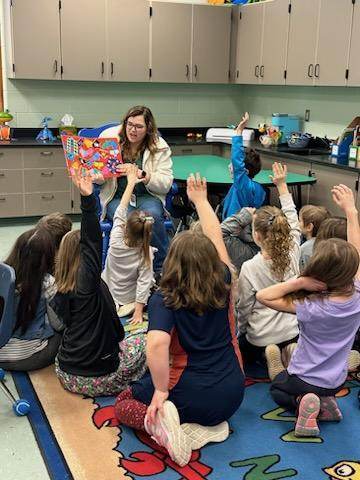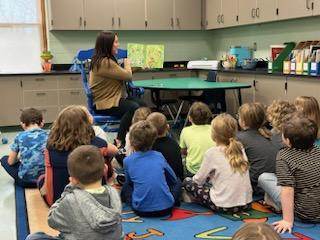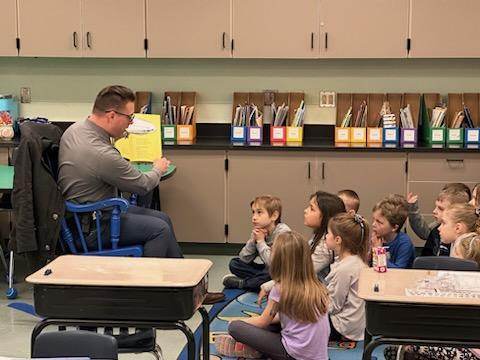 Mr. and Mrs. Gledhill transformed BCEL into Whoville!! We are loving celebrating March is reading month and these decorations add to the excitement! One Fish Two Fish Red Fish Blue Fish!!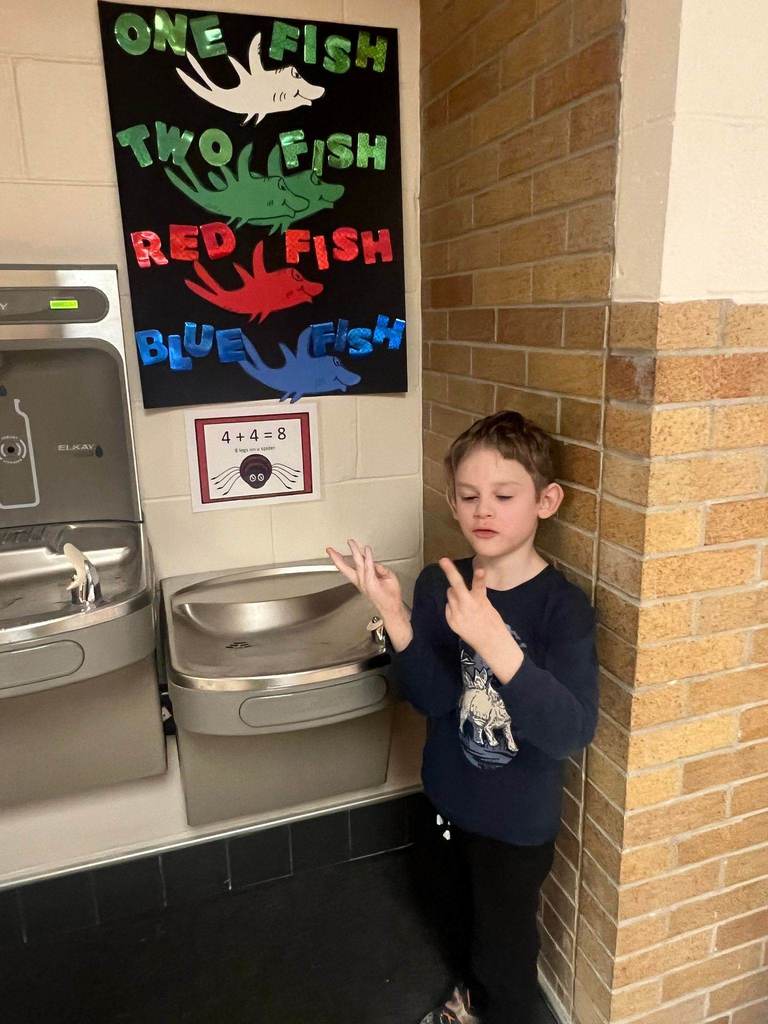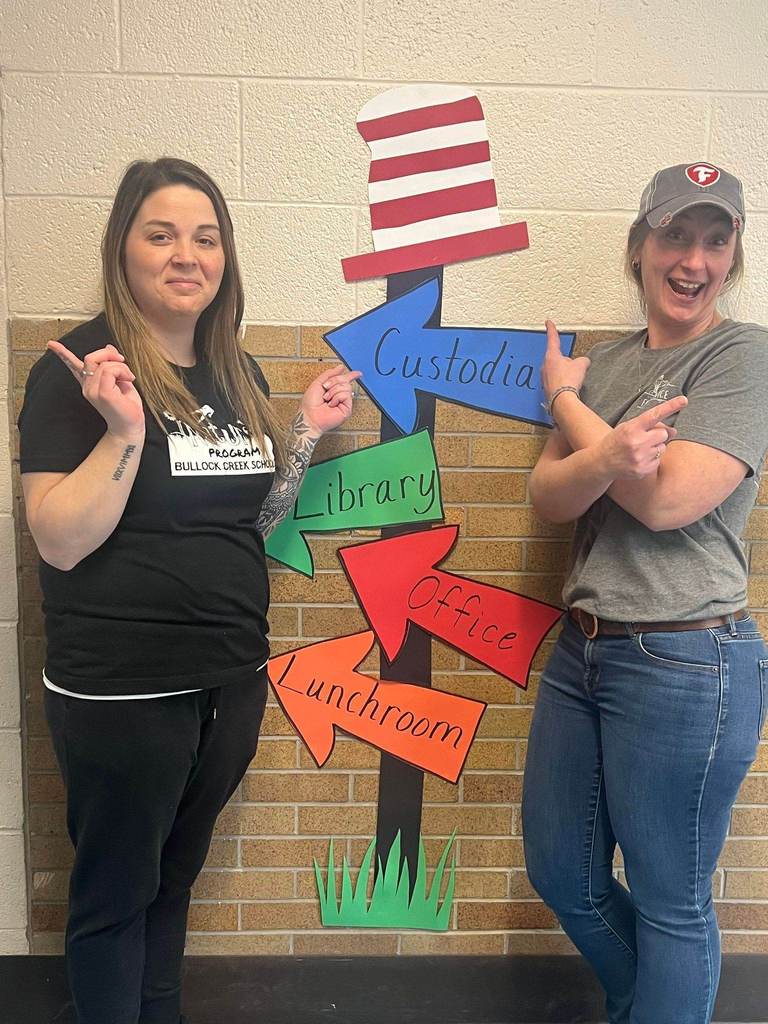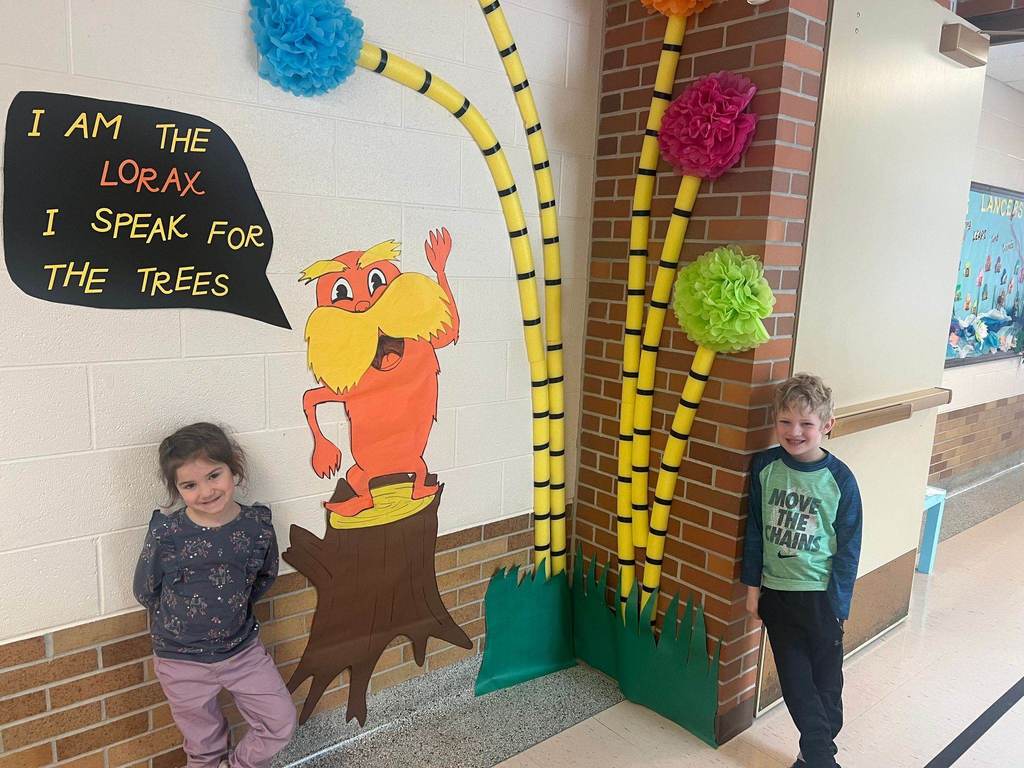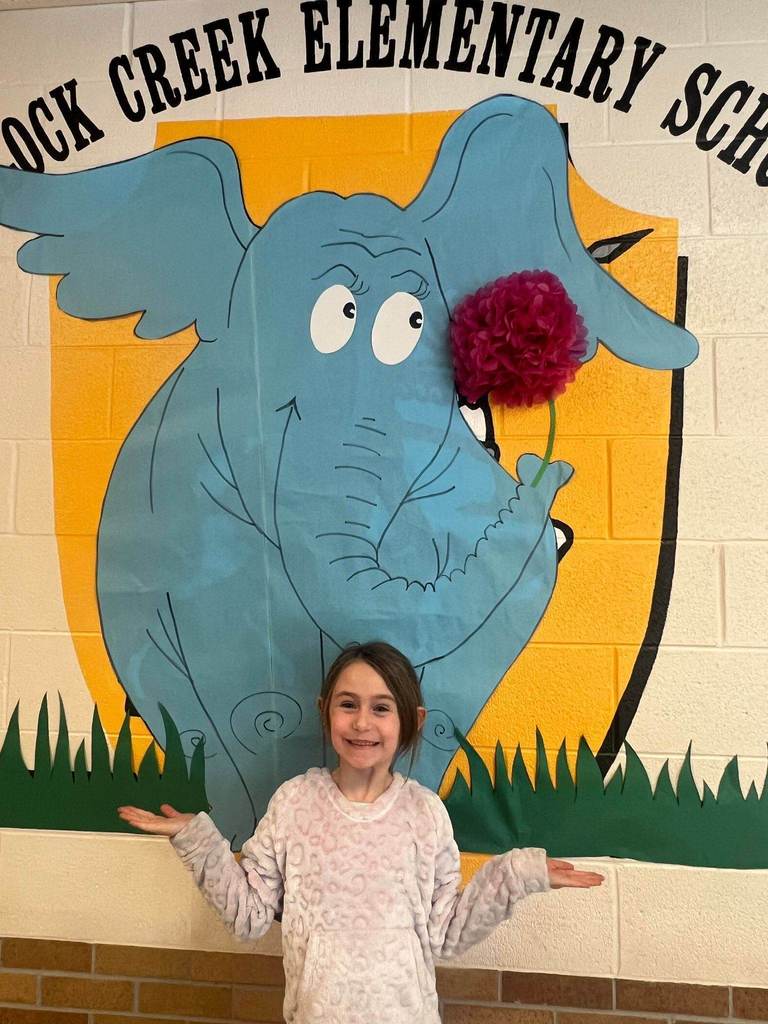 BCEL had so many wonderful Leaping Lancers for the month of February!!! It is so hard to keep up the grit and perseverance needed to grow during our long winter months. These wonderful Little Lances pushed through it and wound up growing in all sorts of areas!! Well done kiddos!!! We are all so proud of you!!!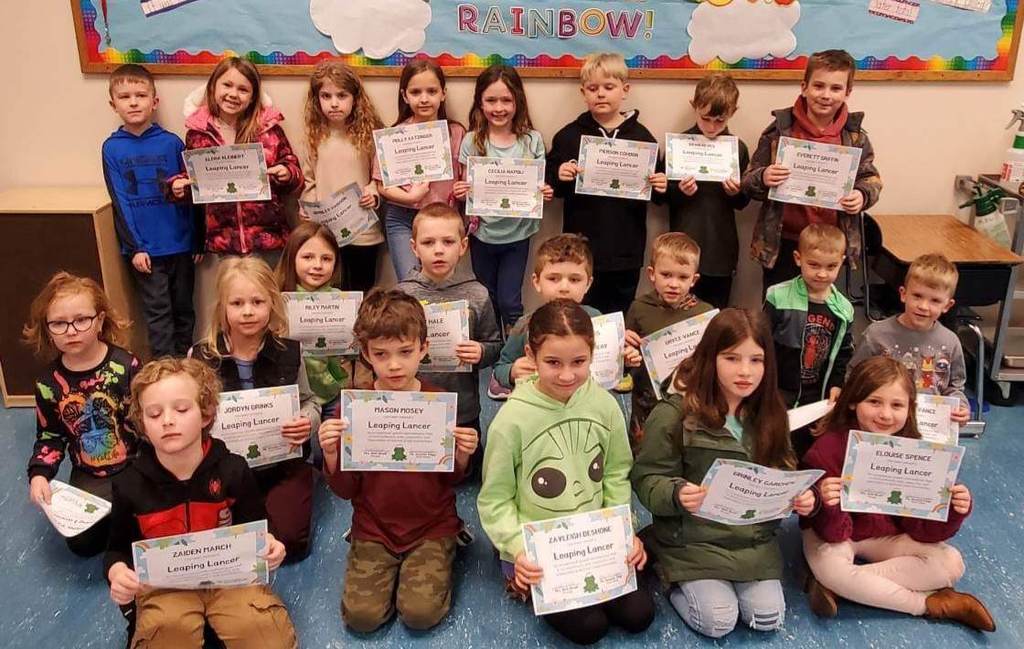 BCEL's March visit with Mr. Hale was a hit! He started the day off greeting our students and families at drop off. He than got to help with our Leaping Lancer awards that we handed out this morning. He finished up his morning by visiting our classrooms. He was able to visit Mrs. Kettler's computer skills class, Mr. Vancise's art class, Mrs. Lombard's 1st grade classroom, and Mrs. Boothe's and Mrs. Duhoski's 2nd grade rooms. He was so impressed by all the great work happening here at BCEL! And of course our little friends made their very funny predictions on who Mr. Hale is and what his job entails! Boy do our little friends make us laugh! Thank you, Mr. Hale, for taking time out of your day for this important work! We love our time with you!!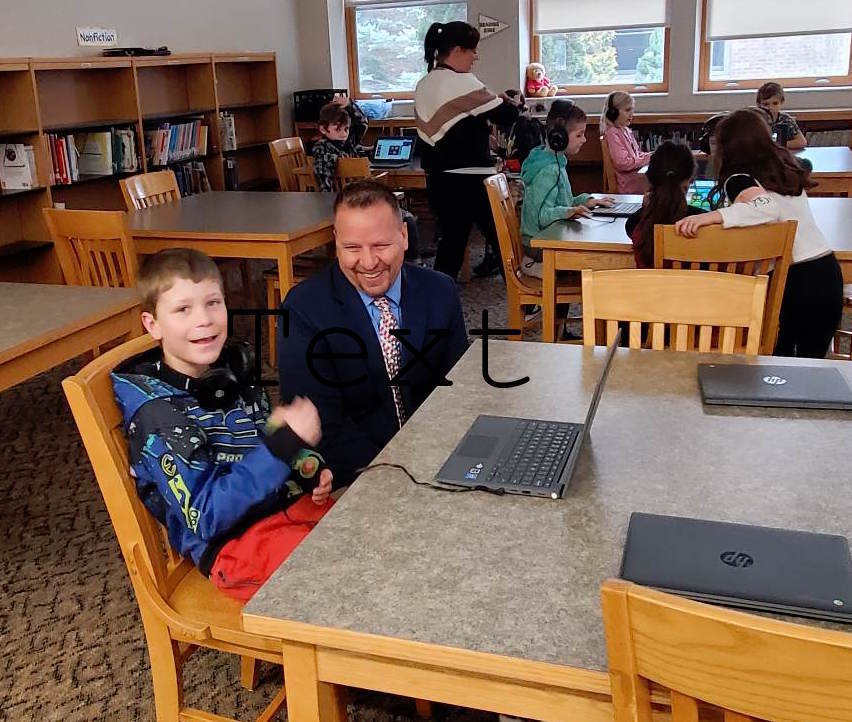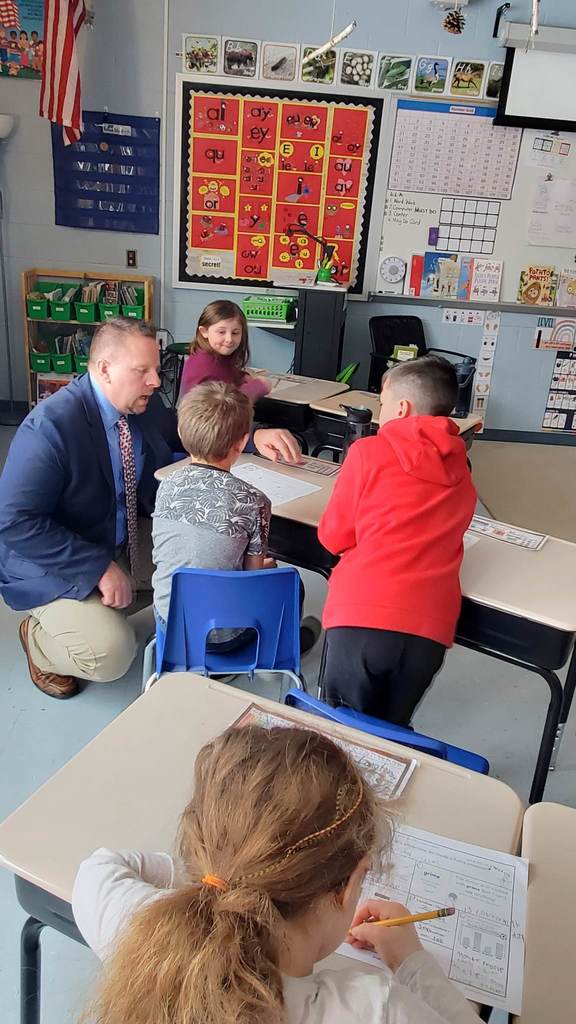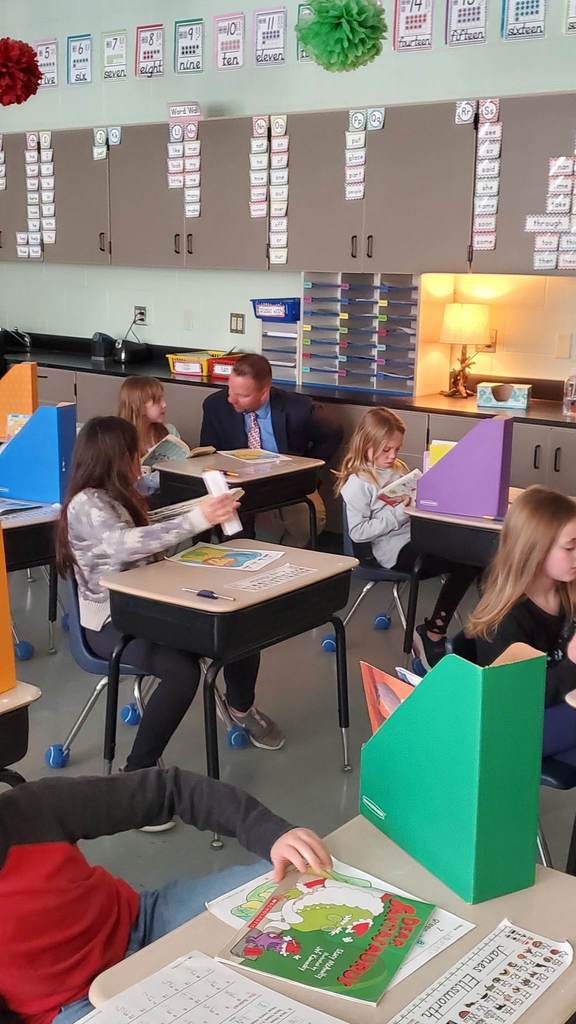 BCEL had a day filled with so much LOVE!!! Happy Valentines Day from all of us!!!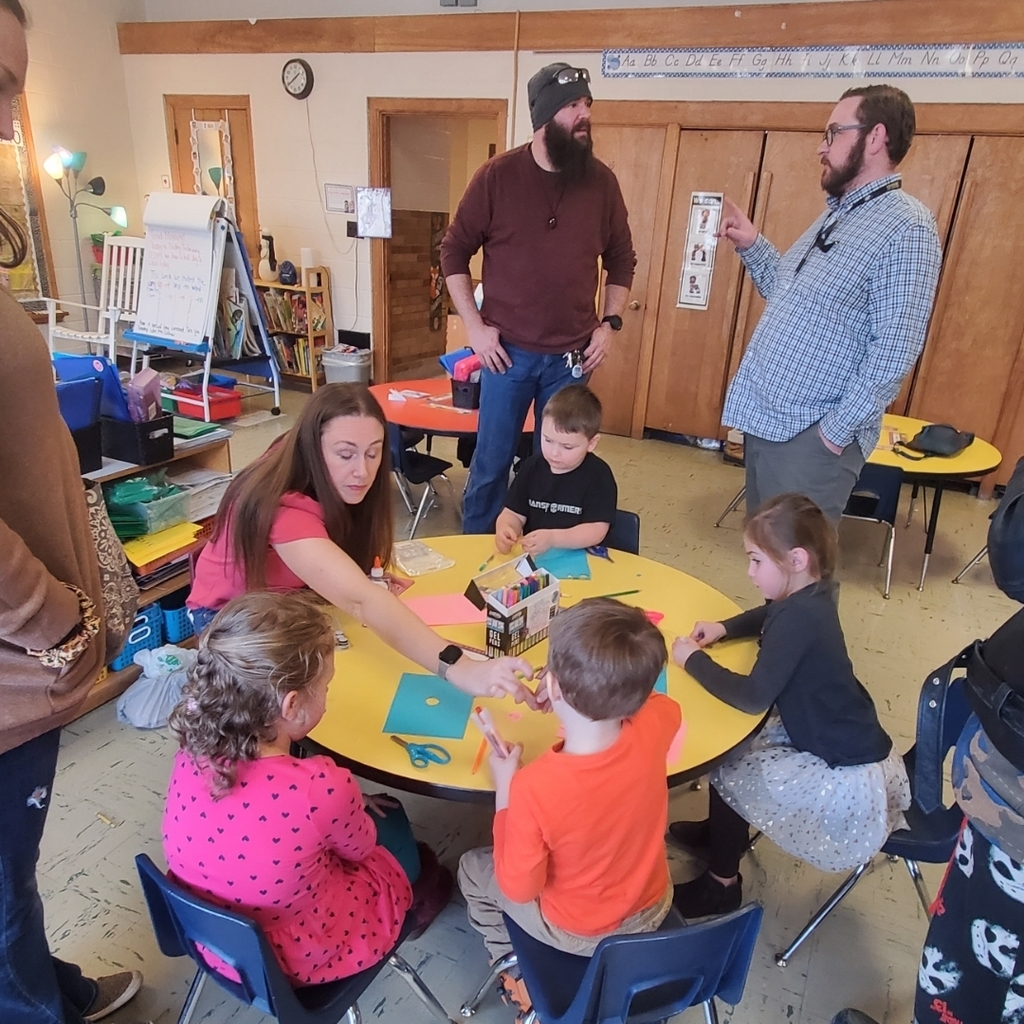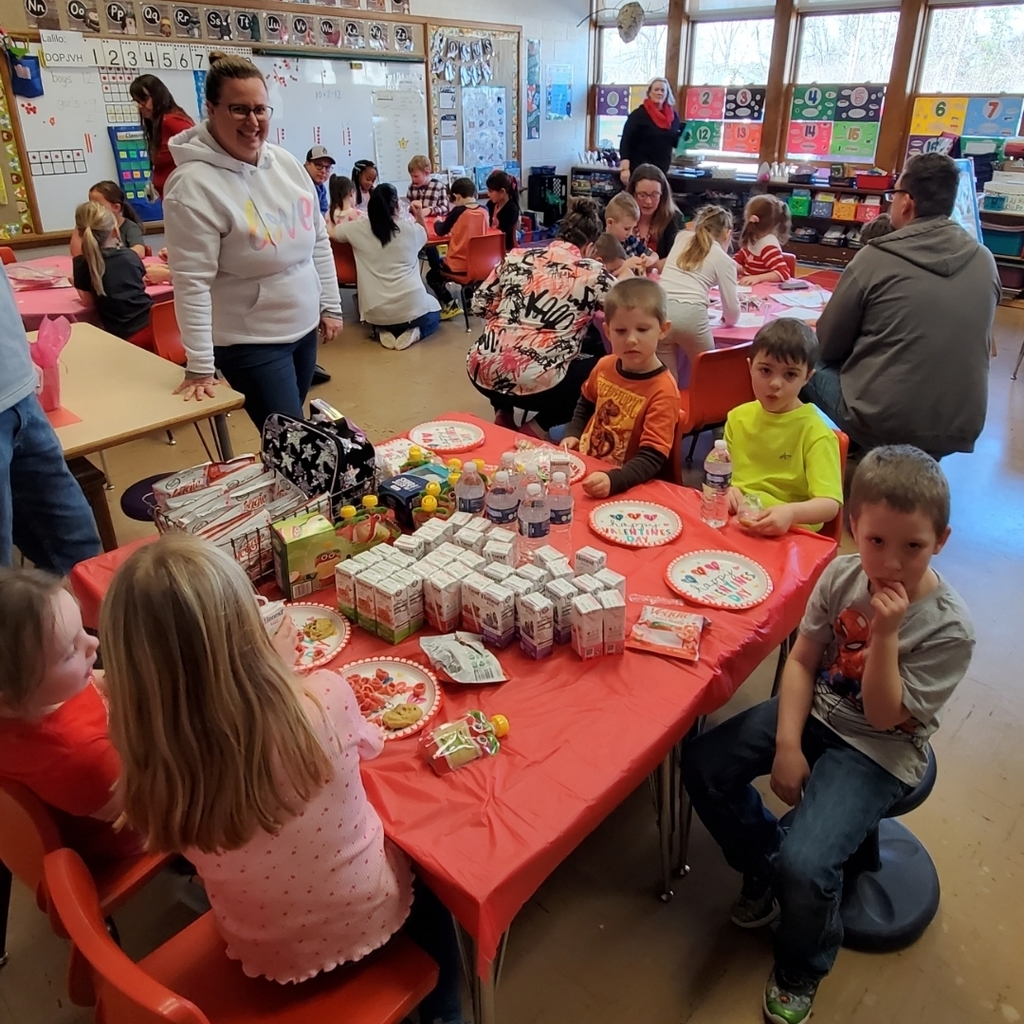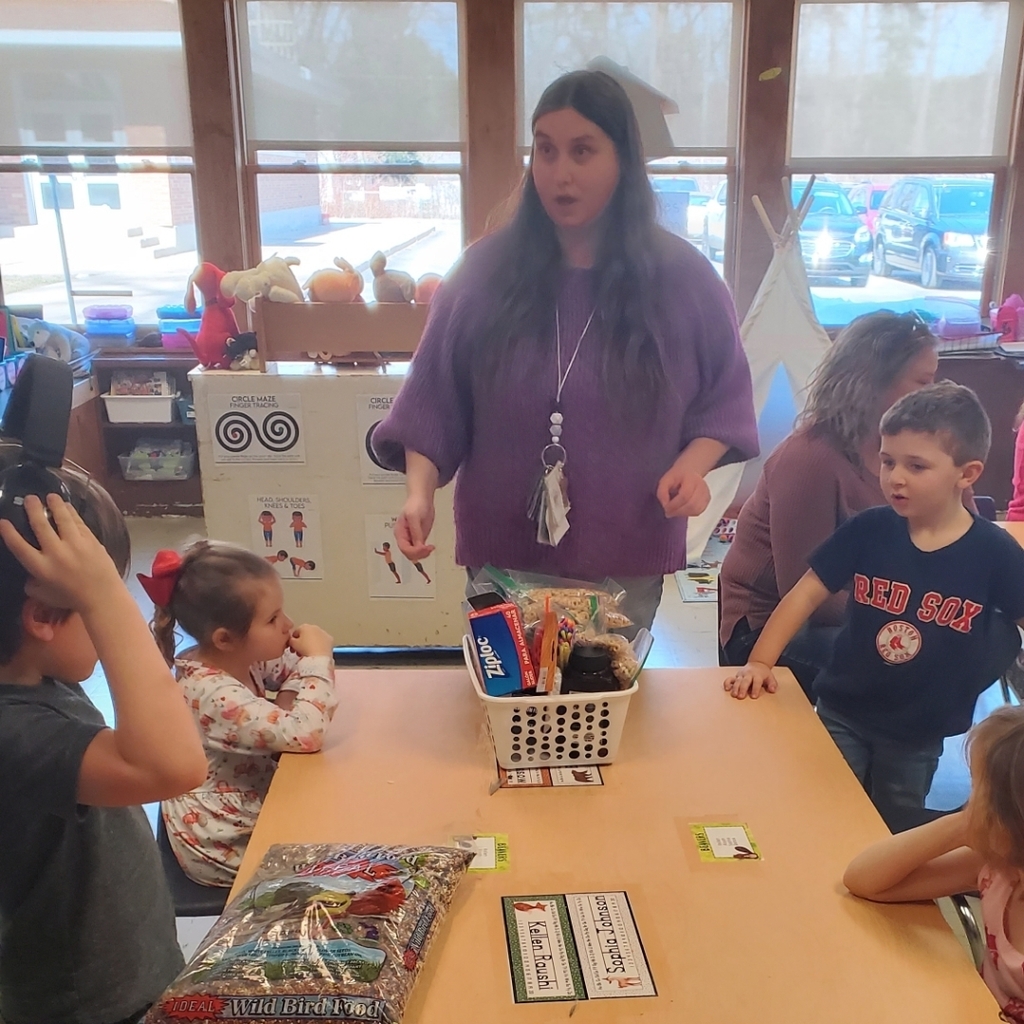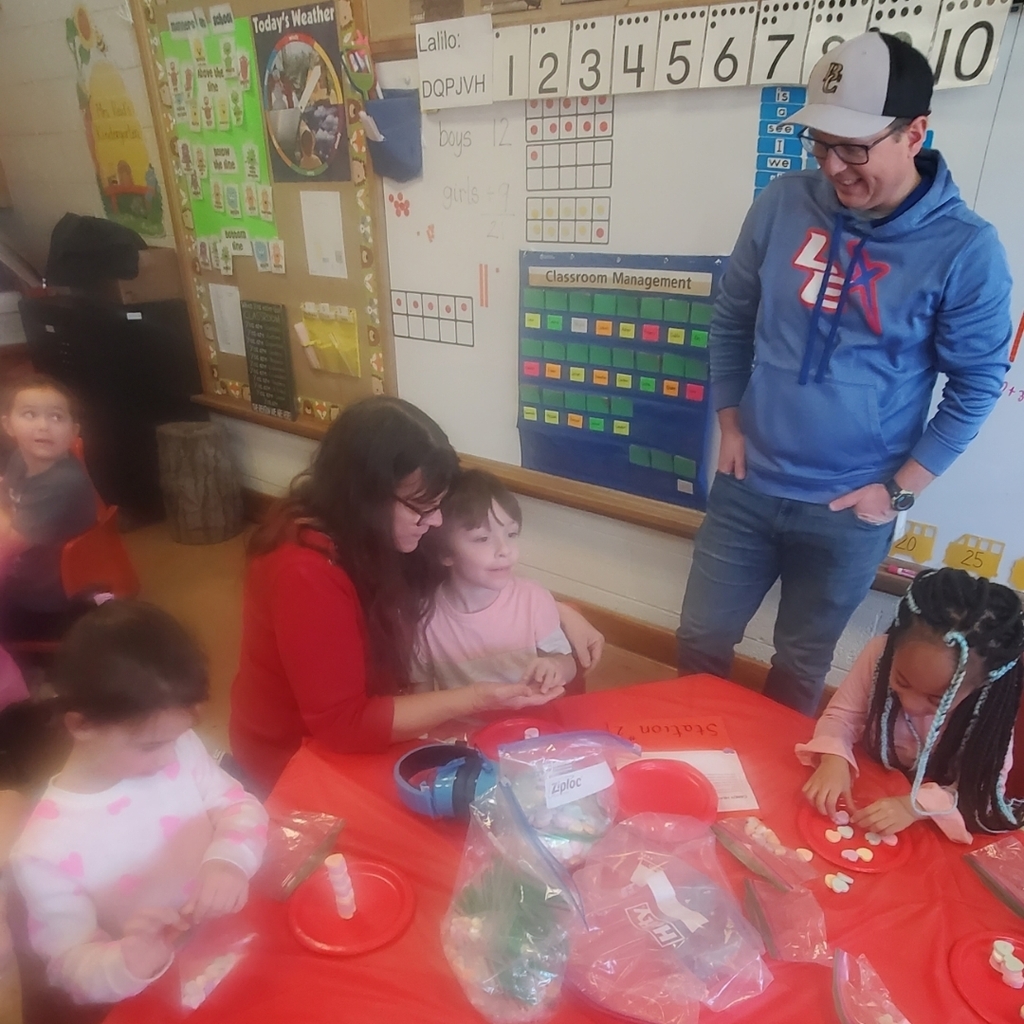 BCEL is looking for a reading interventionist. Come join our fun loving team and spend your days helping our little readers grow!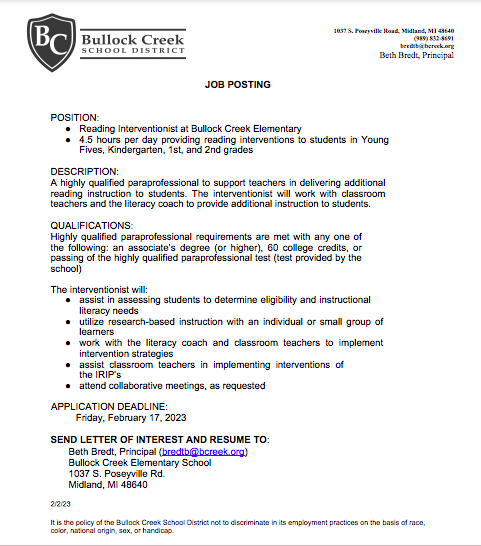 Mrs. Duhoski's 2nd grade poets displayed their work throughout our woods. Students lead parents around reading poems and showing off their work. It was a perfect day to enjoy the creativity and silliness of these pieces of poetry! Great job little Lancers! What a fun and creative way to display your poems!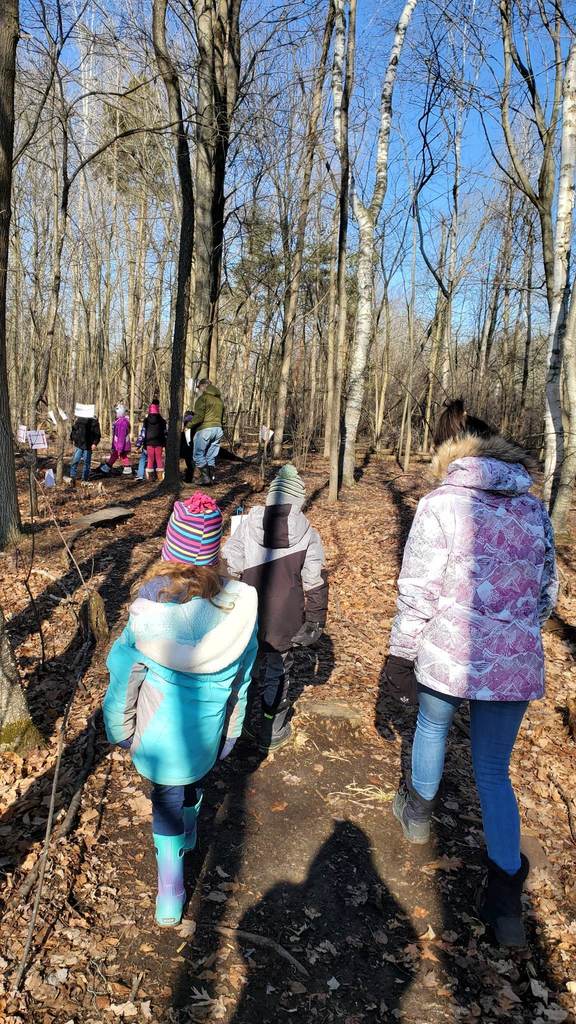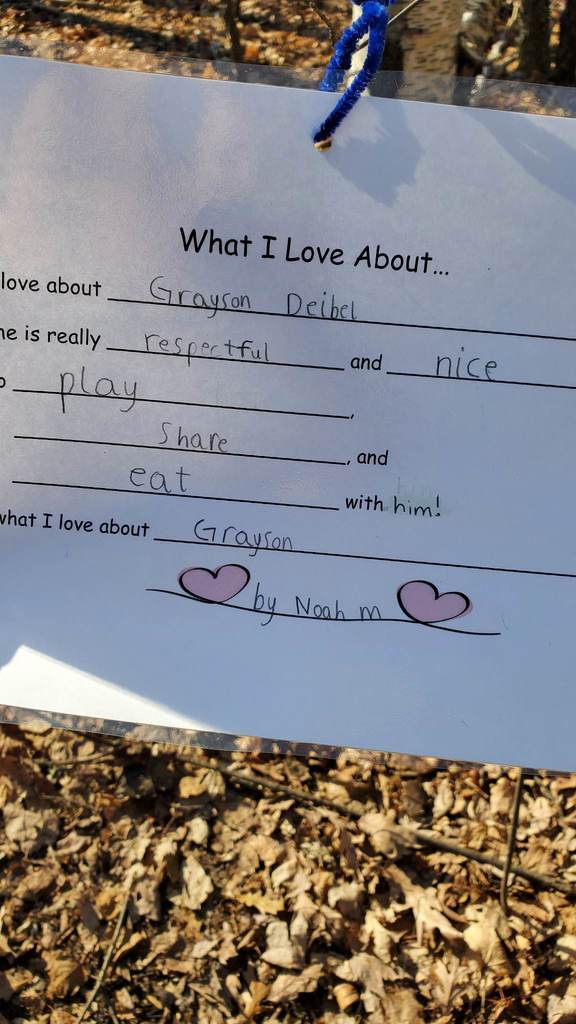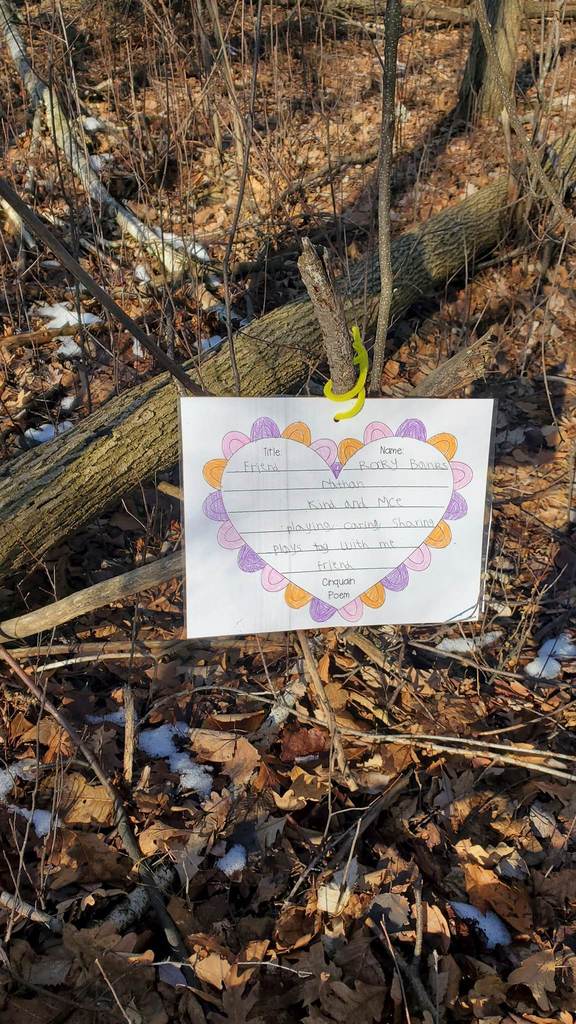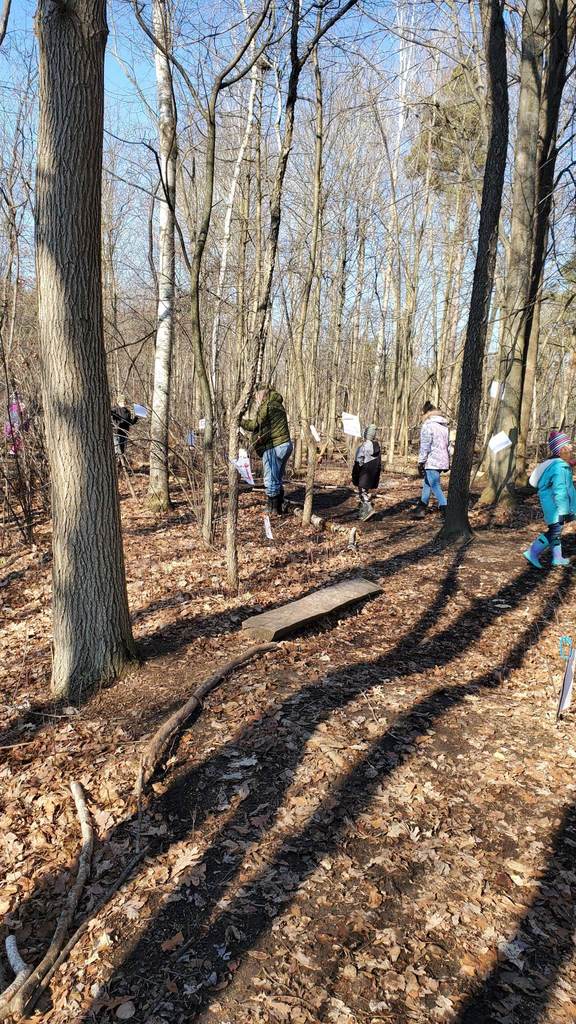 Mrs. Napoli's 2nd graders are bursting with excitement! They launched our pen pal program today! These kiddos will have the privilege of making new second grade friends in Phoenix, Arizona! This will be a wonderful opportunity to make a new friend, and learn more about the climate, plants, animals, and life in the southwestern region of the U.S. Added bonus, we'll be learning some Spanish throughout our communications as this is the primary language of most of our pen pals. Look at their faces when first introduced to Mrs. Cervantes' class! The excitement and joy warms my heart! Also, their introductory letters are amazing!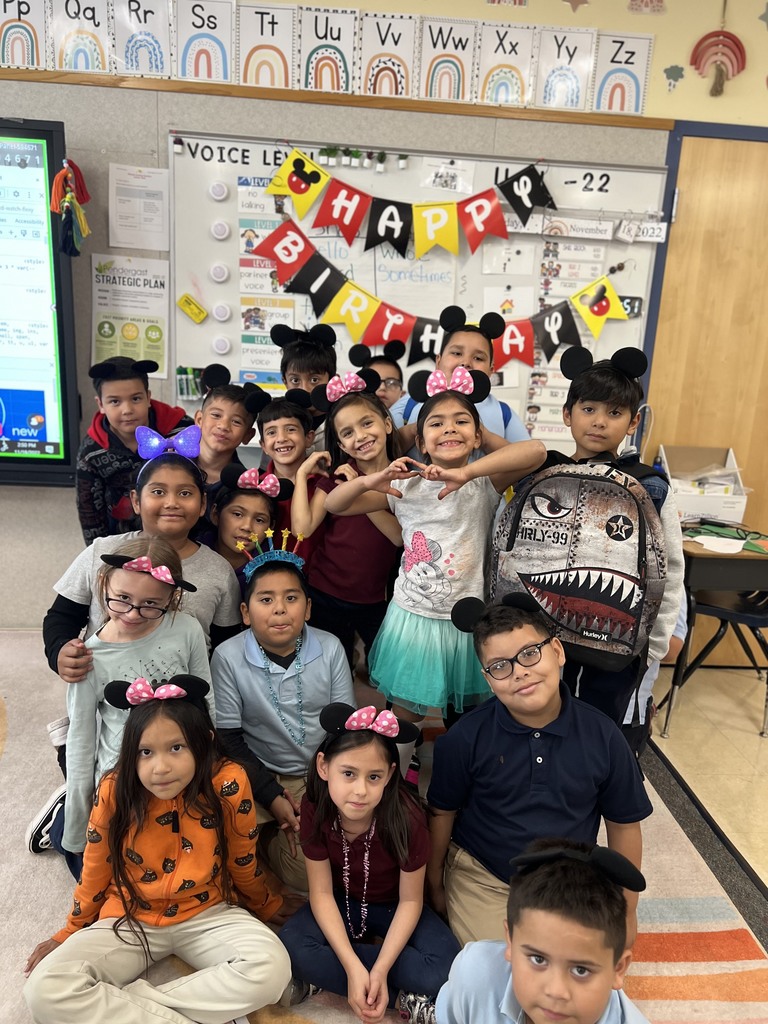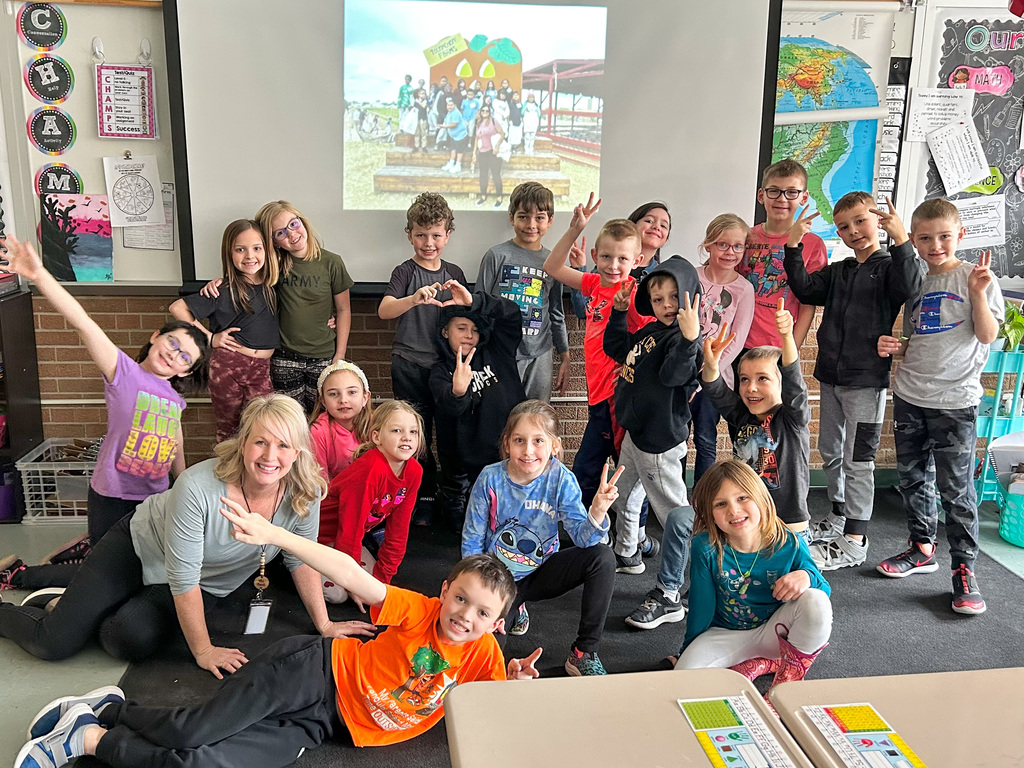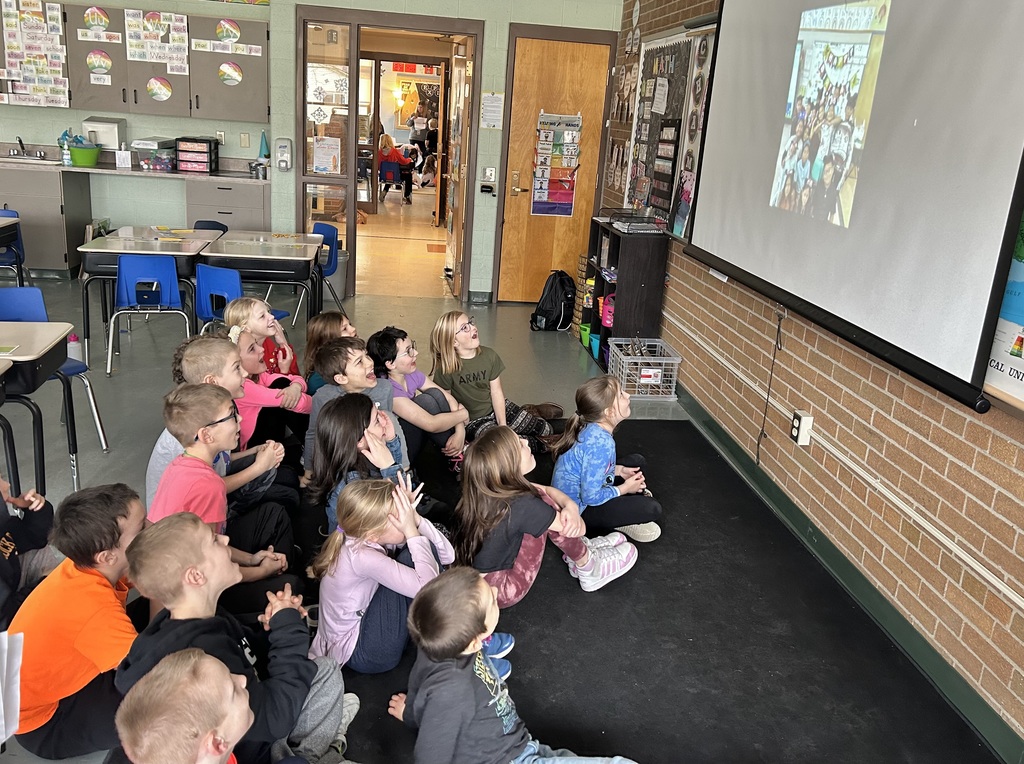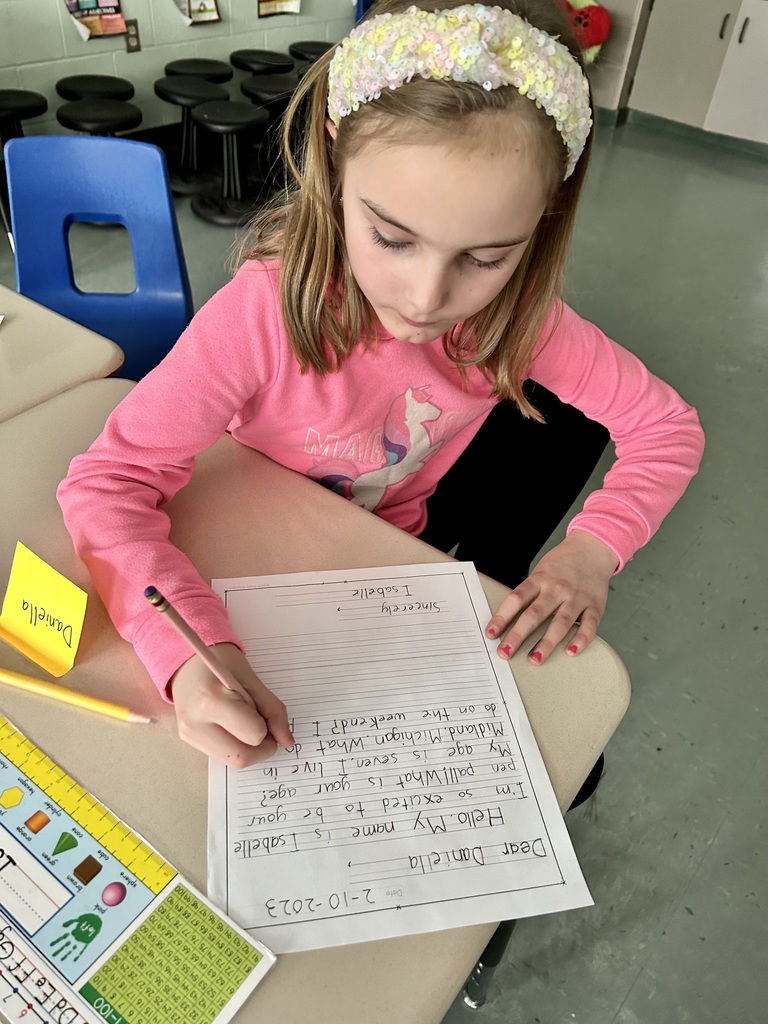 Ellie Cassow earned lunch with the principal today and when you earn lunch with the principal you eat dessert first!! Love my time with our Little Lancers!! Having lunch with Ellie was the highlight of my day!!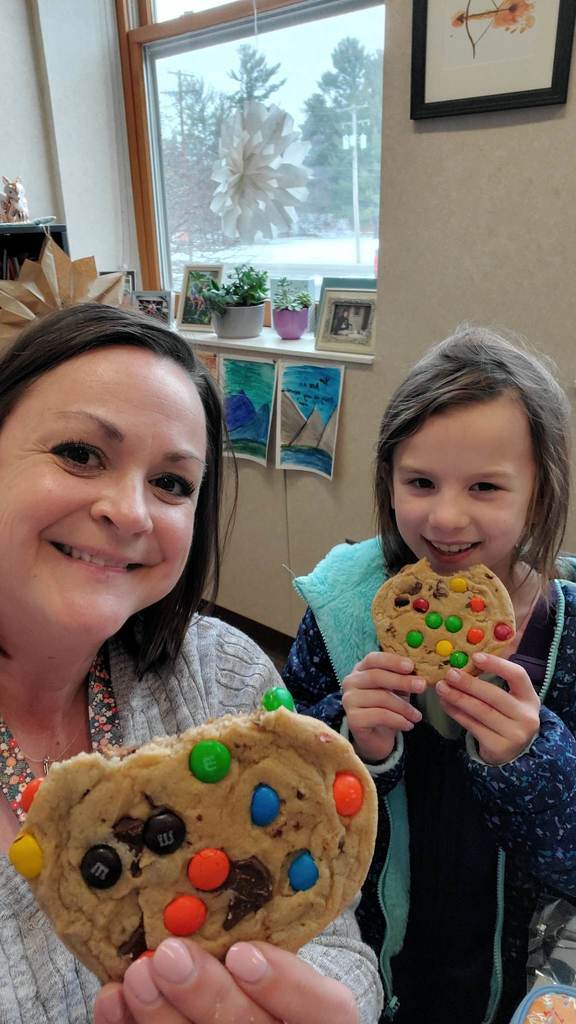 Just a reminder that our Kindergarten Round Up is this Thursday, Feb. 2nd! We can't wait to see everyone Thursday night!! Help us spread the word by sharing this post and by telling anyone you think might benefit from attending.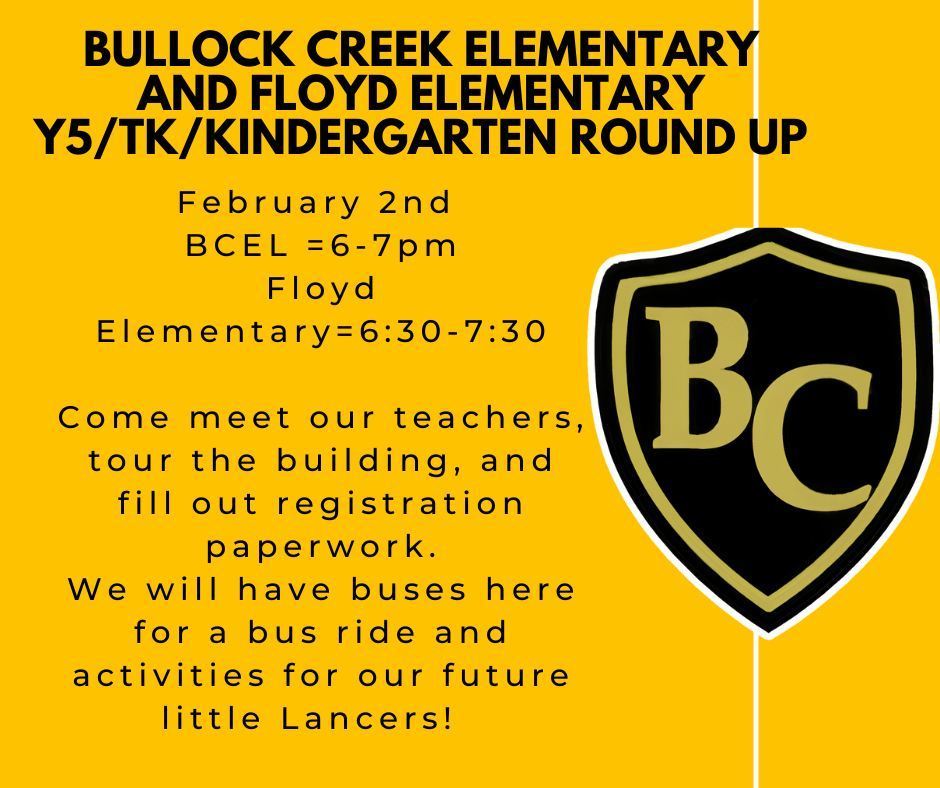 We know for a fact that our Mrs. Napoli is an "Extraordinary Educator" but we love it when others shout it from the roof tops! Mrs. Napoli you make an incredible difference each and every day to our school, our students and our families! Thank you, Midland Daily News, for this article and to our BCEL parent who nominated her!!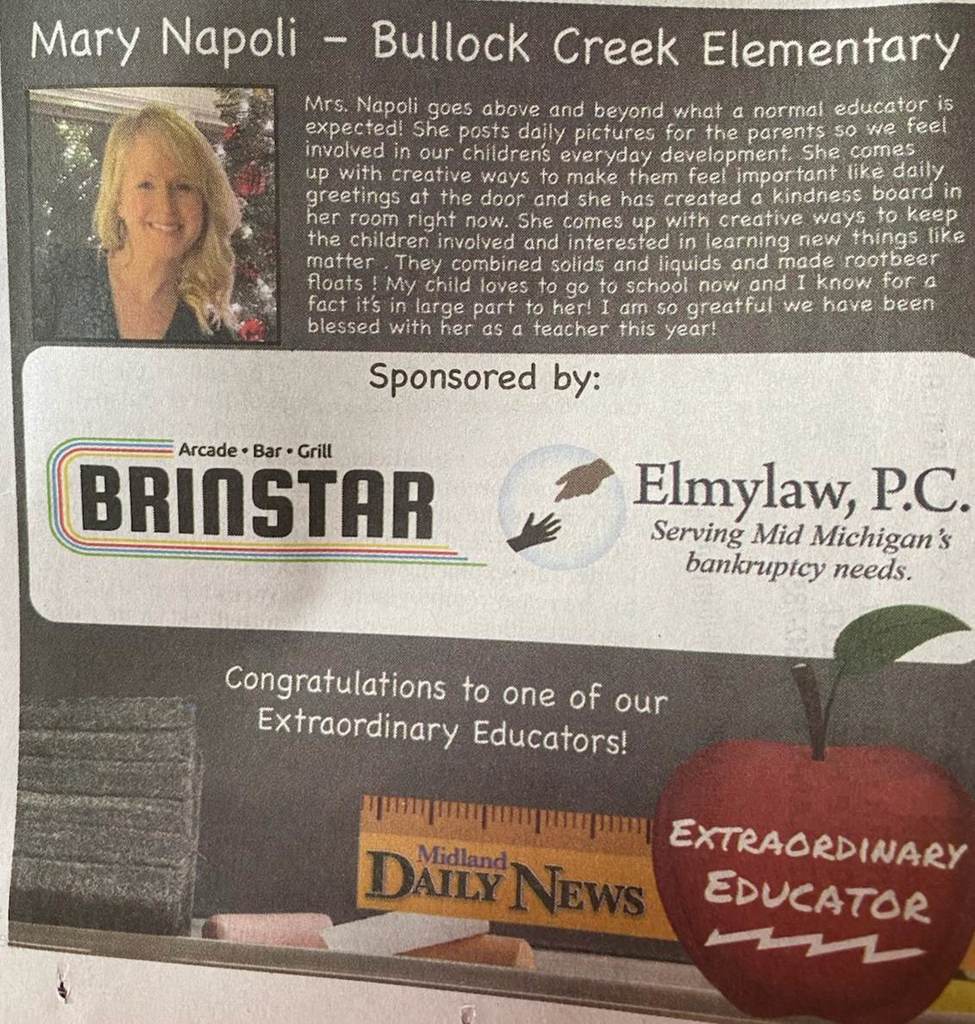 Ms. Terrill and Ms. Heider's Young Five scientists experimented with pendulum painting to experience the affects of push and pull. Messy experiments are the best!!!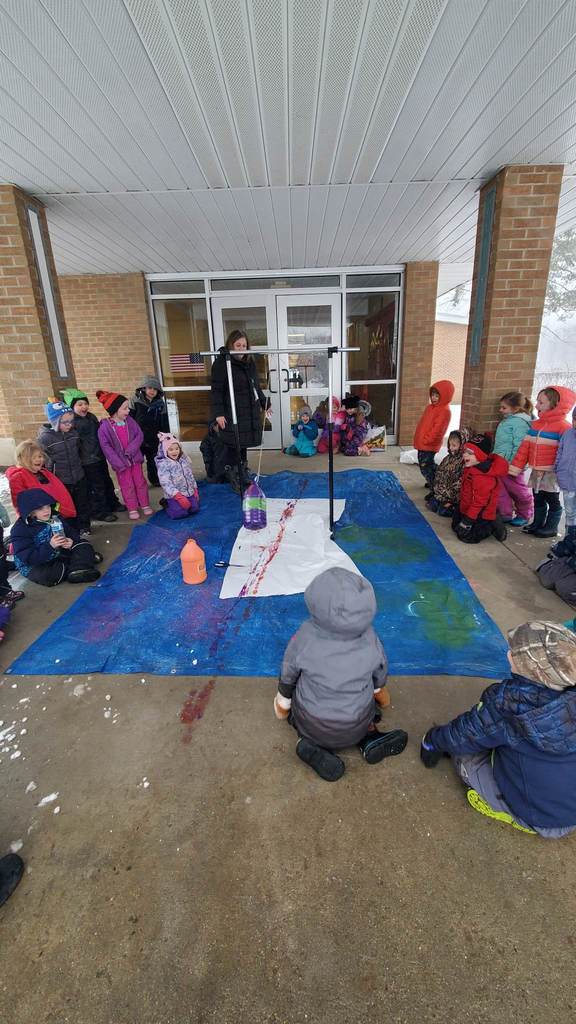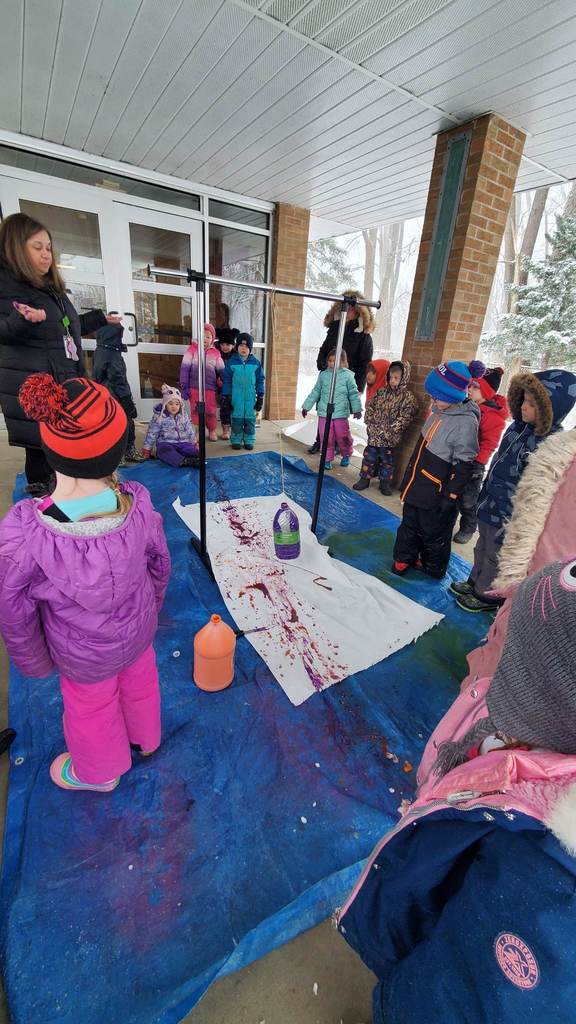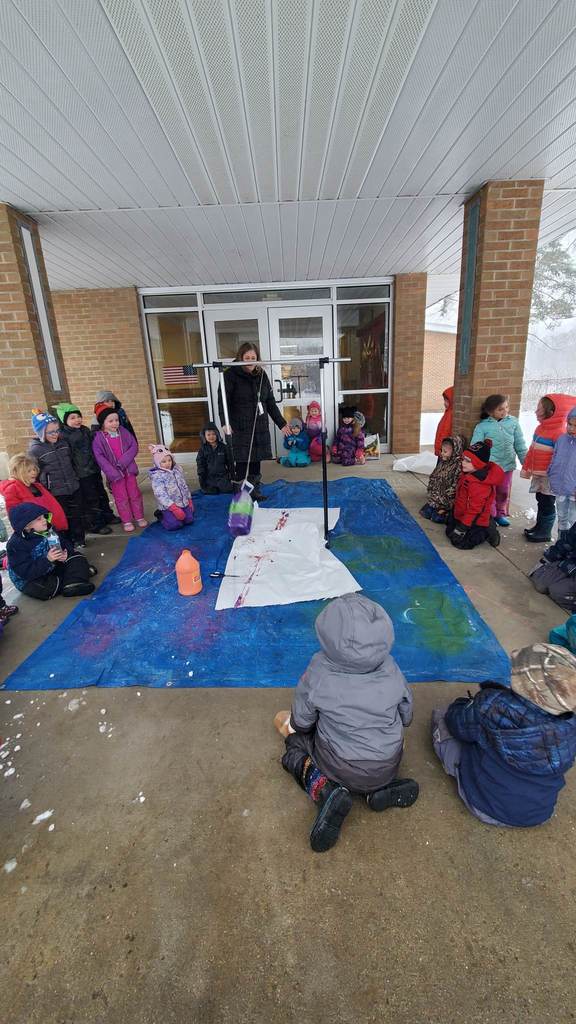 Mrs. Wood's 1st grade class at BCEL loved playing in the snow this morning! Finally!! Snow!! They were very proud to be the very first snowman out in our play area!! Our building is buzzing today with snowy excitement!!