Just a reminder that our Kindergarten Round Up is this Thursday, Feb. 2nd! We can't wait to see everyone Thursday night!! Help us spread the word by sharing this post and by telling anyone you think might benefit from attending.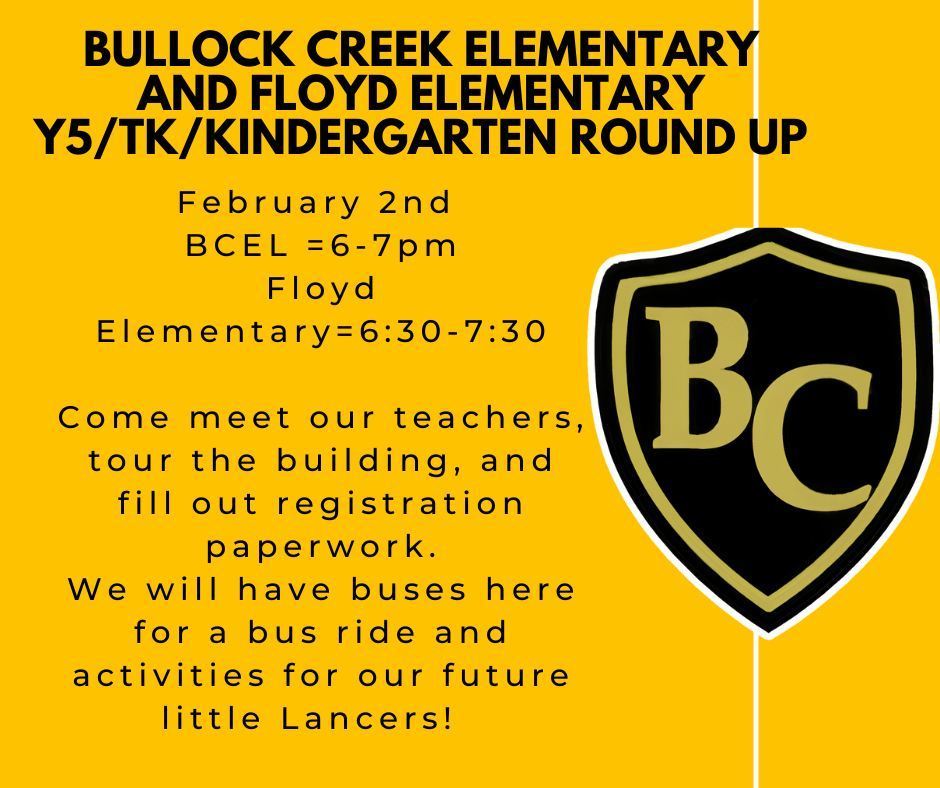 We know for a fact that our Mrs. Napoli is an "Extraordinary Educator" but we love it when others shout it from the roof tops! Mrs. Napoli you make an incredible difference each and every day to our school, our students and our families! Thank you, Midland Daily News, for this article and to our BCEL parent who nominated her!!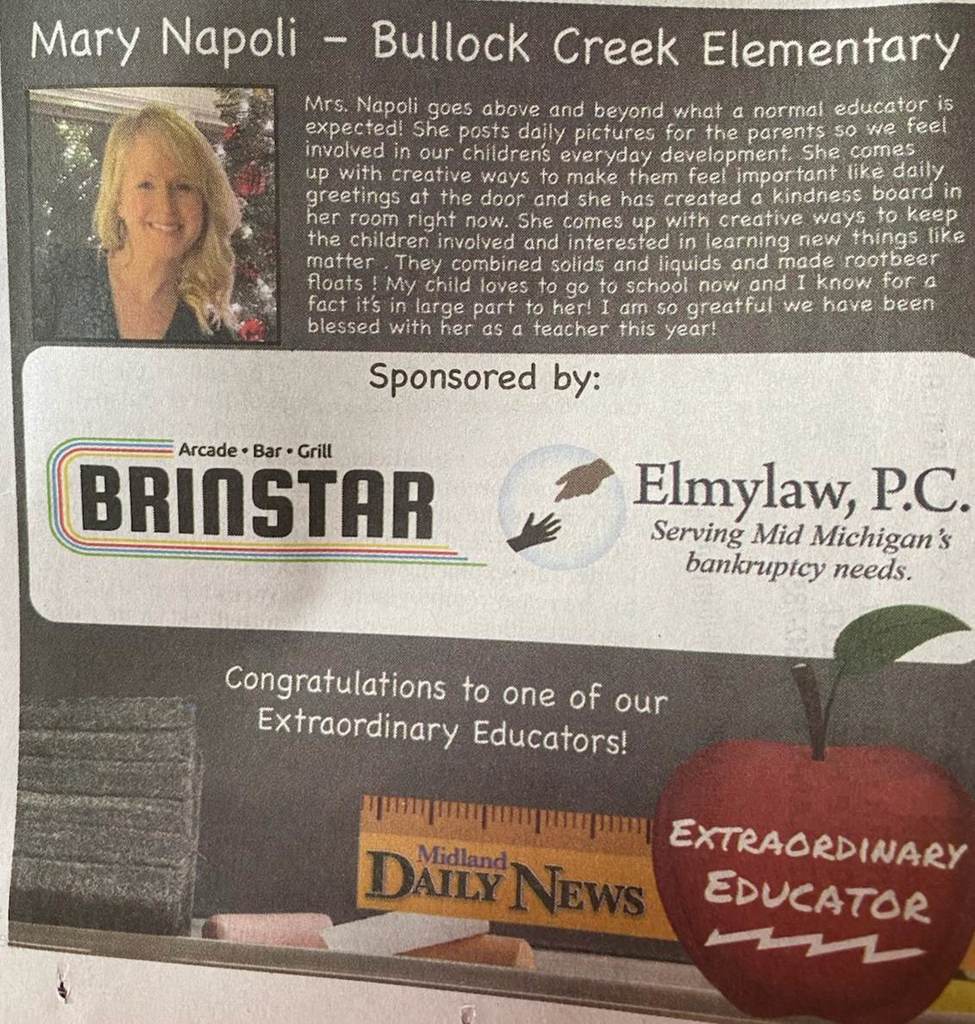 Ms. Terrill and Ms. Heider's Young Five scientists experimented with pendulum painting to experience the affects of push and pull. Messy experiments are the best!!!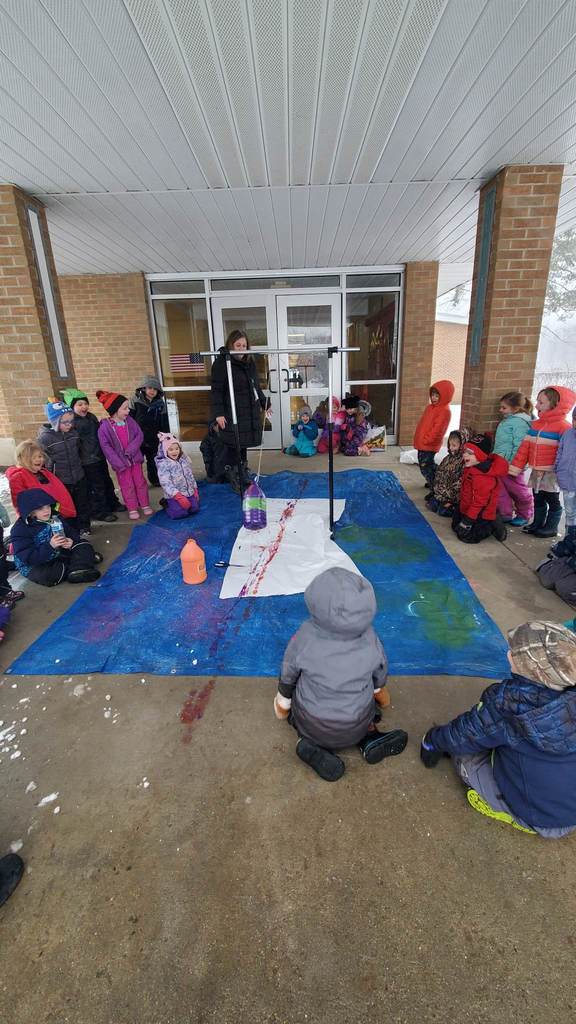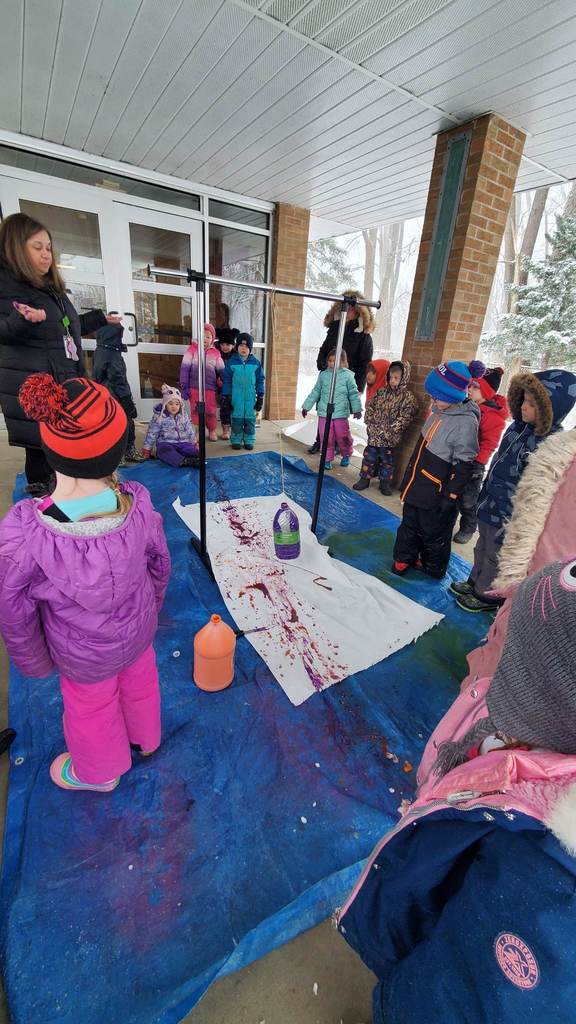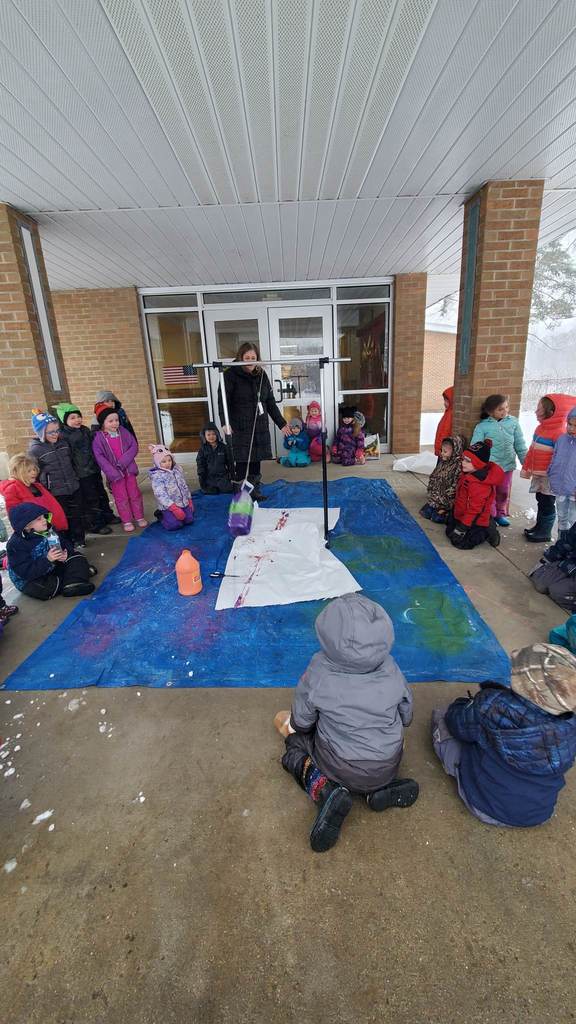 Mrs. Wood's 1st grade class at BCEL loved playing in the snow this morning! Finally!! Snow!! They were very proud to be the very first snowman out in our play area!! Our building is buzzing today with snowy excitement!!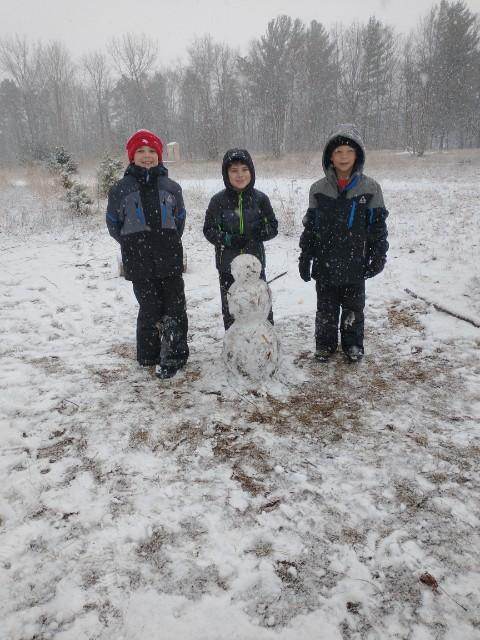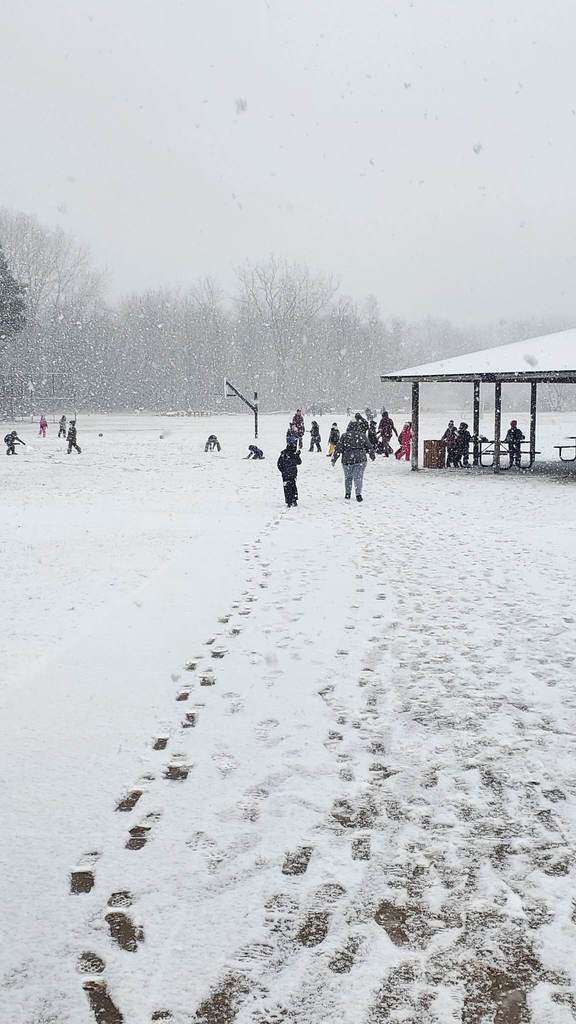 Mrs. Dopp's 2nd grade scientists at BCEL have been exploring the states of matter. Today the class experimented with the state of gas. Scientists were given a bag, water, and Alka-Selter. Mrs. Dopp than had kids shake up their bag to see what would happen! The kids had a blast waiting for their bags to explode!!! Their giggly screeches were so fun!! Great job little scientists!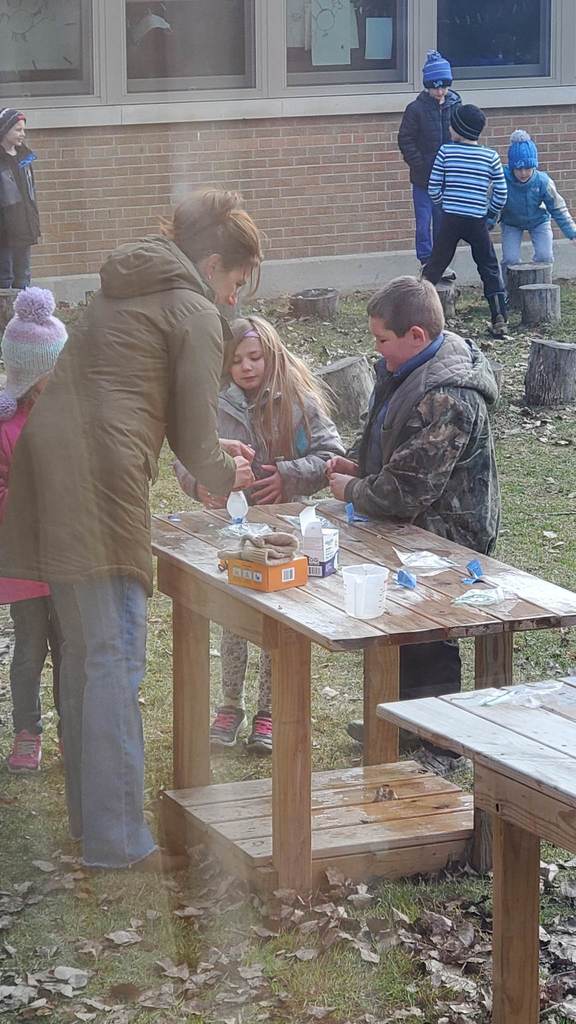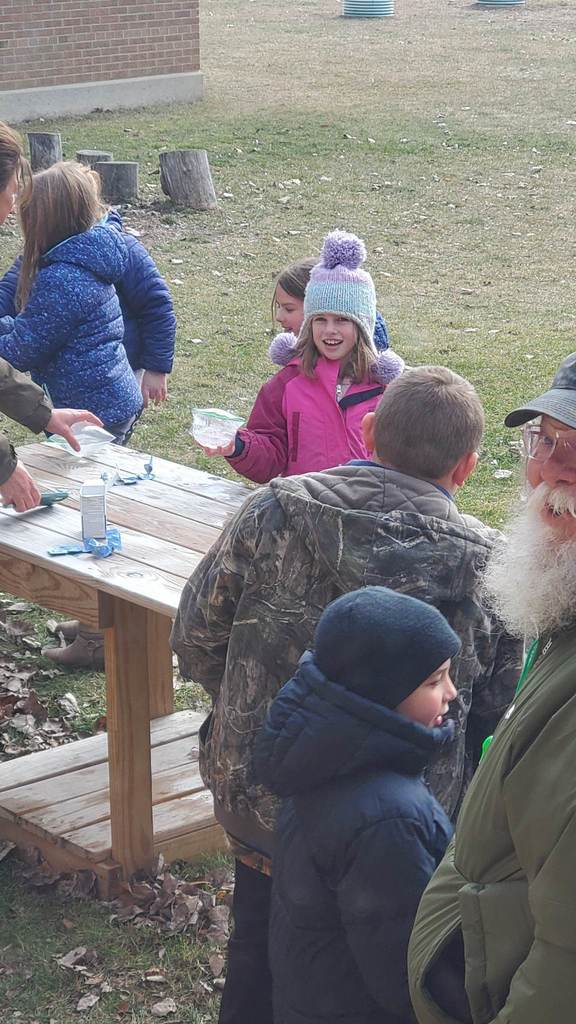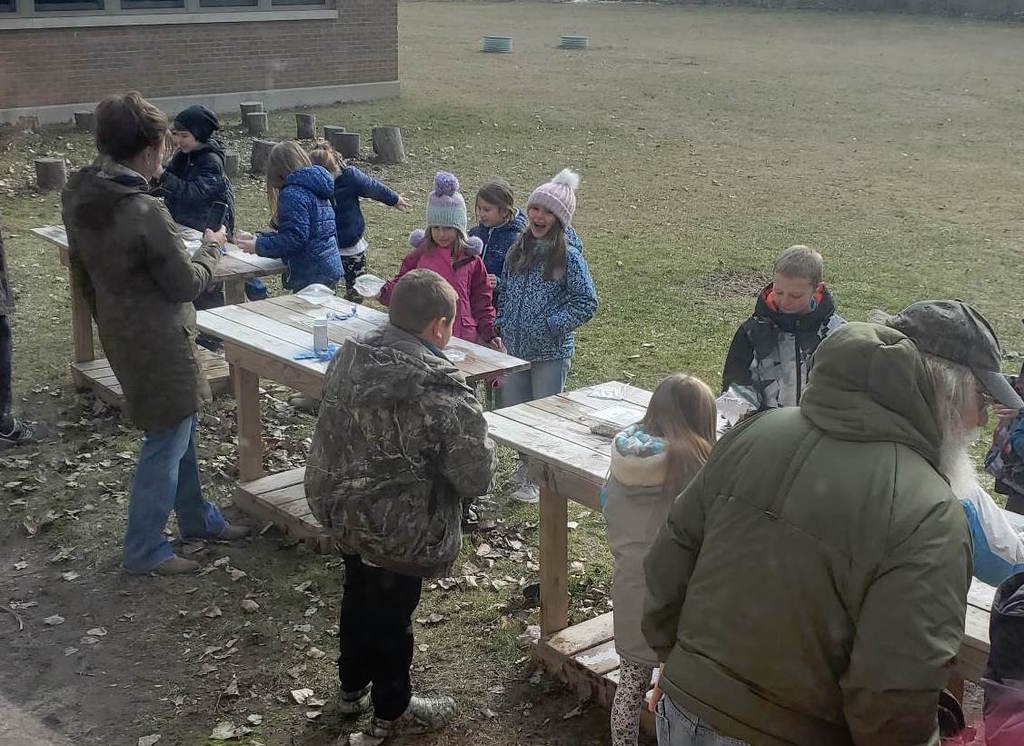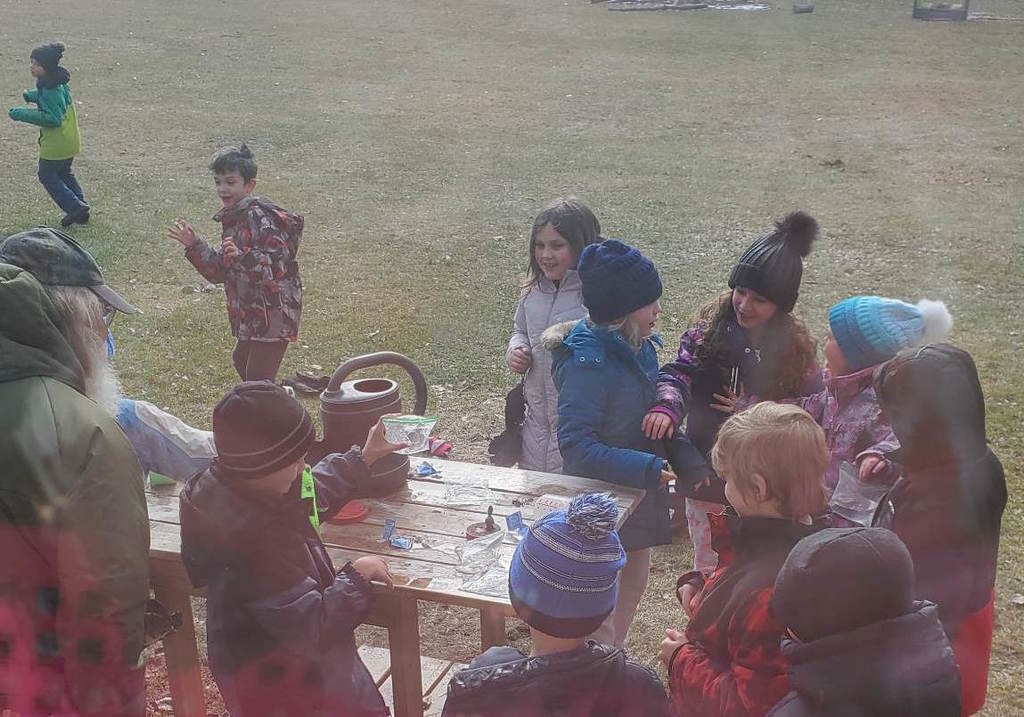 Ms. Terrill's Little Lancers were having a blast at center time today! Ms. Terrill created a washer and drier for kids to interact with in the dramatic play area. The kids had such rich play with these new "toys". Play is so very important in early childhood...the most important part in fact! Play allows our young learners to learn how to enter and exit into play with each other, practice sharing, conflict resolution, engage in a heightened level of vocabulary, and just plain enjoy each other! Play is the work of our littles! Great job little explorers! Your work is so very important!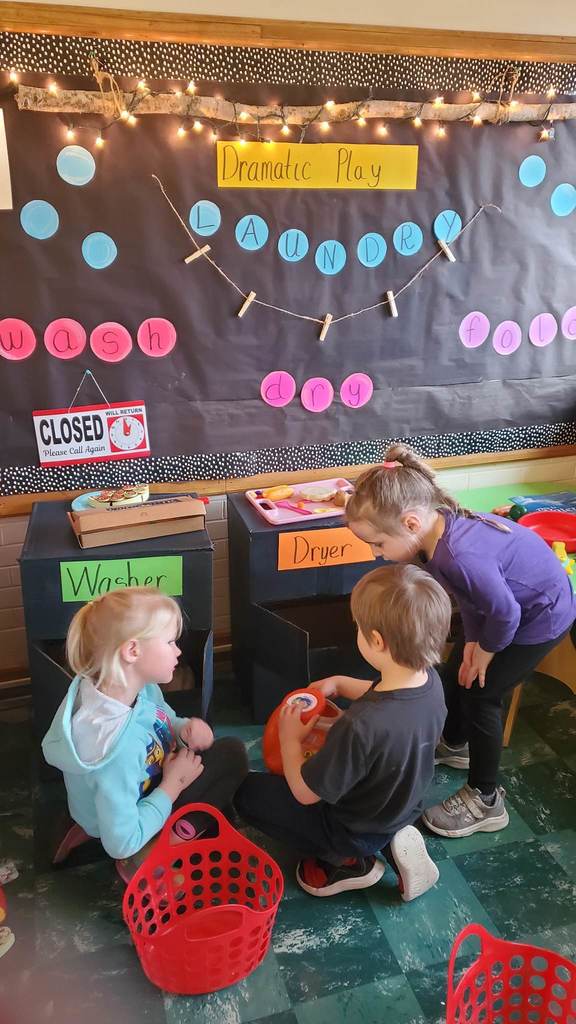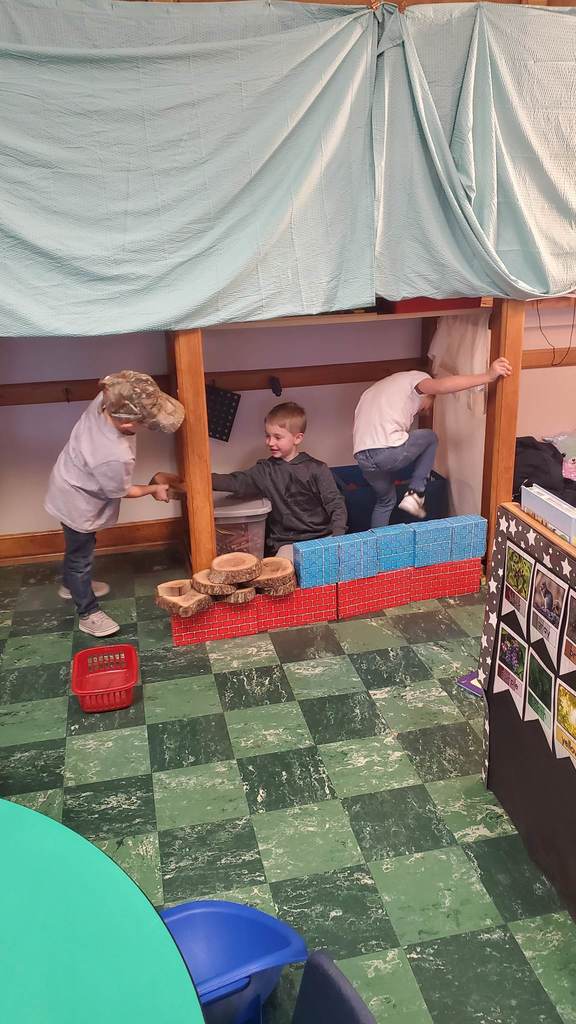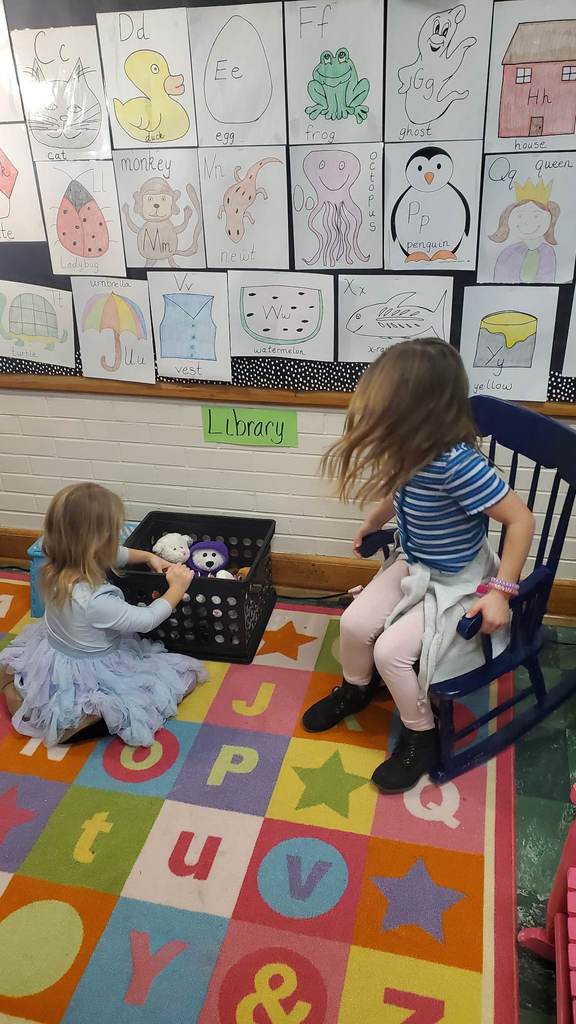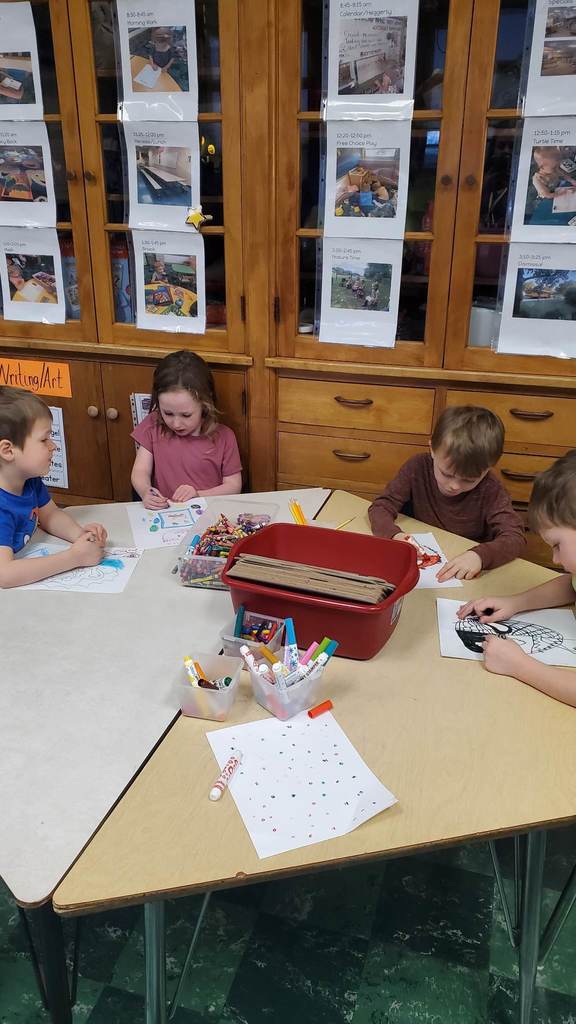 Miss Heider's nature explorers got to spend some time with our nature coordinator, Mrs. Pretzer! These young learners explored bones, tree parts, bird nests, and then enjoyed a story talking about animal prints. We are so grateful for Mrs. Pretzer and our nature room!! These kids had such rich conversations around what the bones could be, how to measure them, how they compare with one another, and where they could have belonged in a body. The vocabulary they used was AMAZING! High interest yields high results! These kids are so so smart!!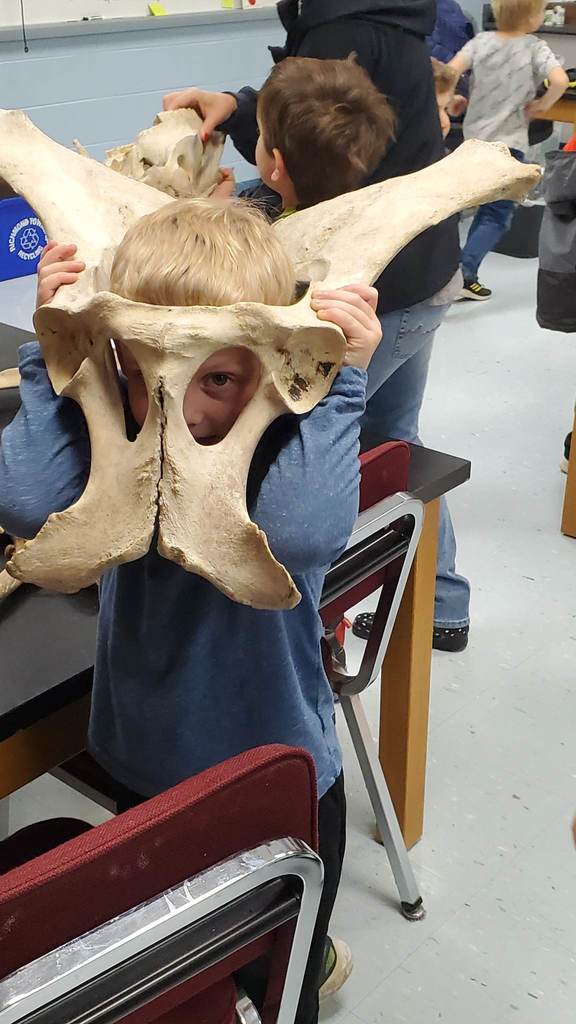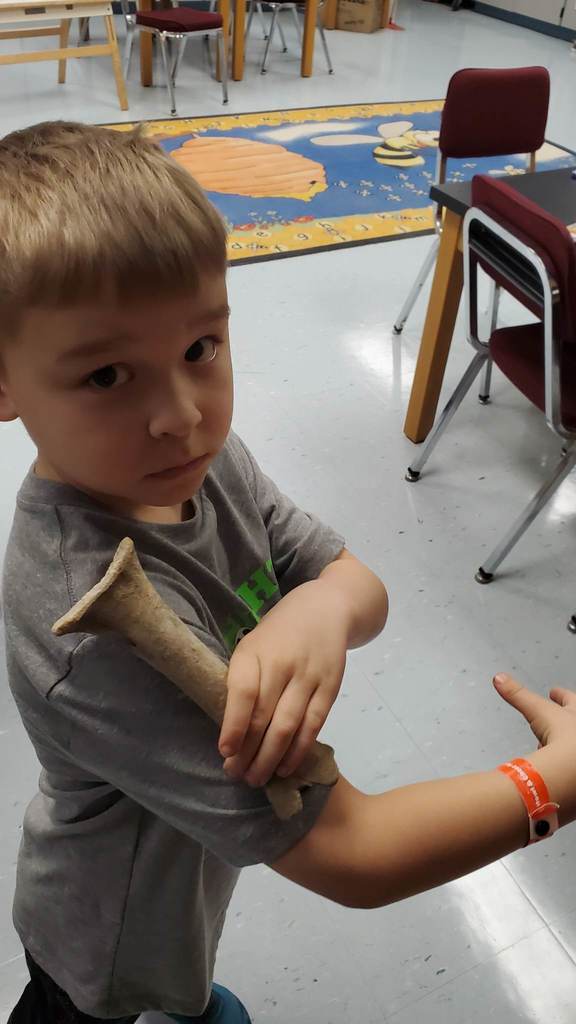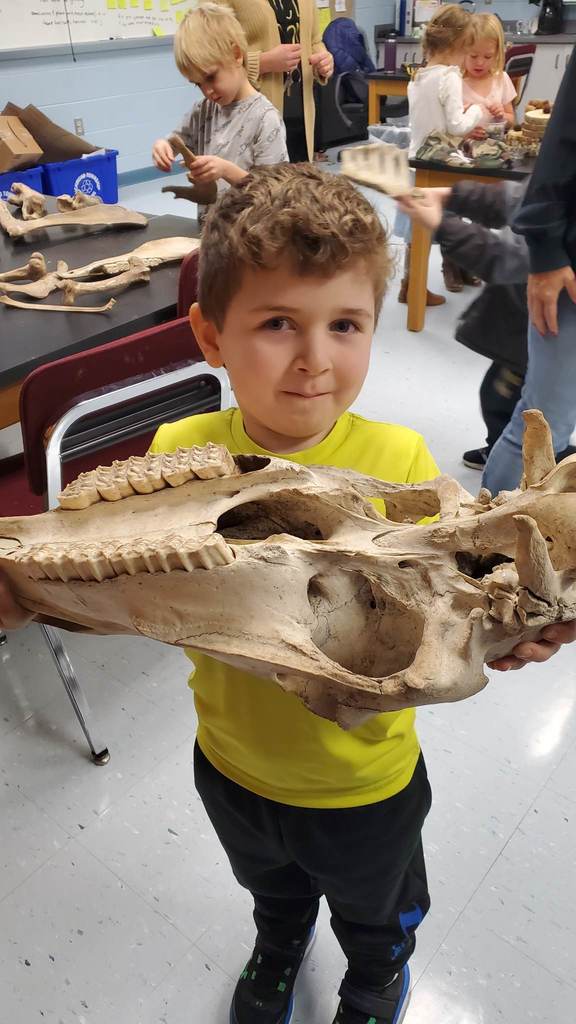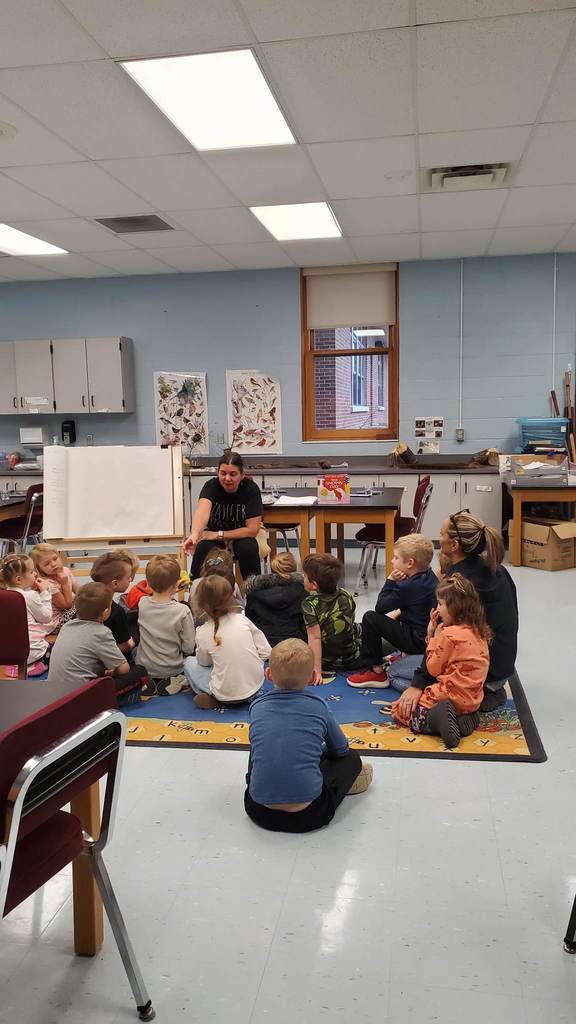 Mrs. Dopp's 2nd grade authors published their stories and got a chance to present them to an audience today! Authors enjoyed reading their pieces up on the stage to a room full of parents! It was such an enjoyable event put on by Mrs. Dopp! Thank you 2nd graders and Mrs. Dopp for all the work you put in to drafting, revising, editing, and publishing your work! You have come a long way in your skills as writers!!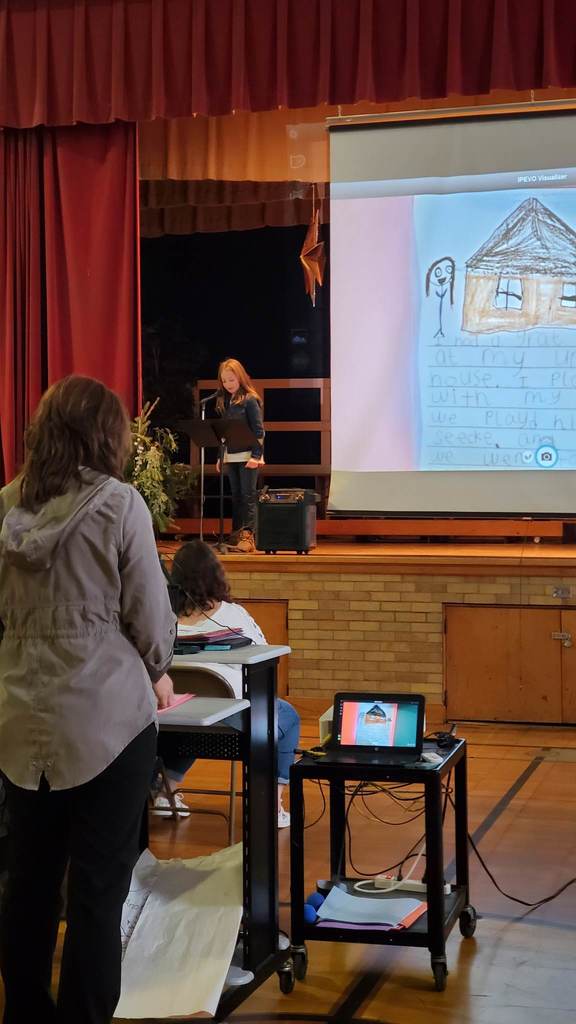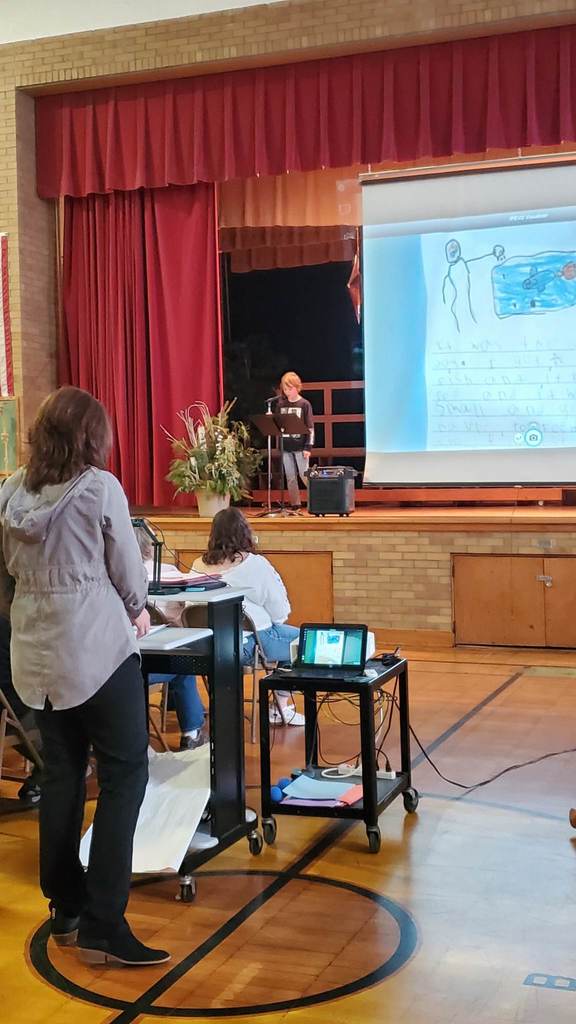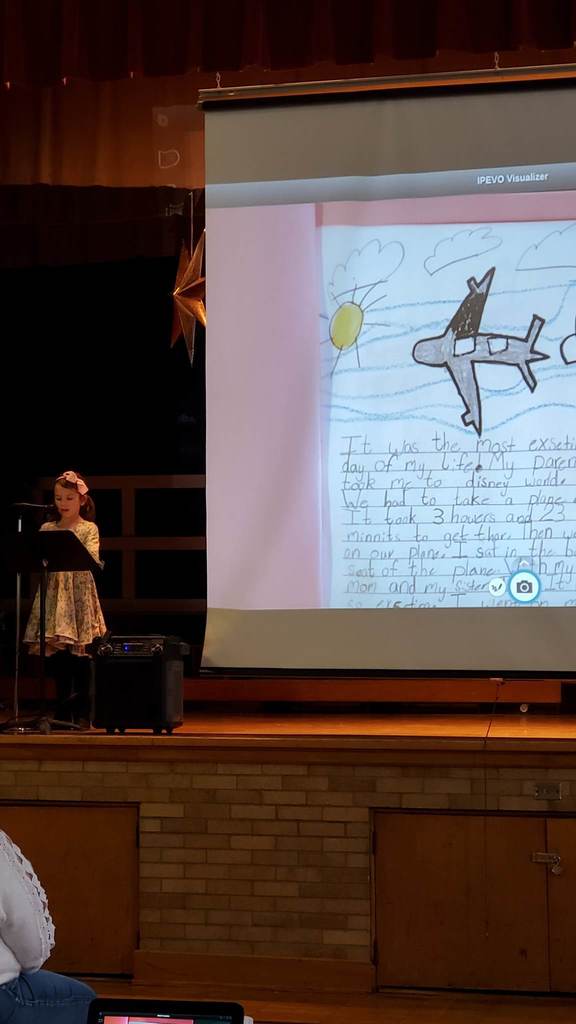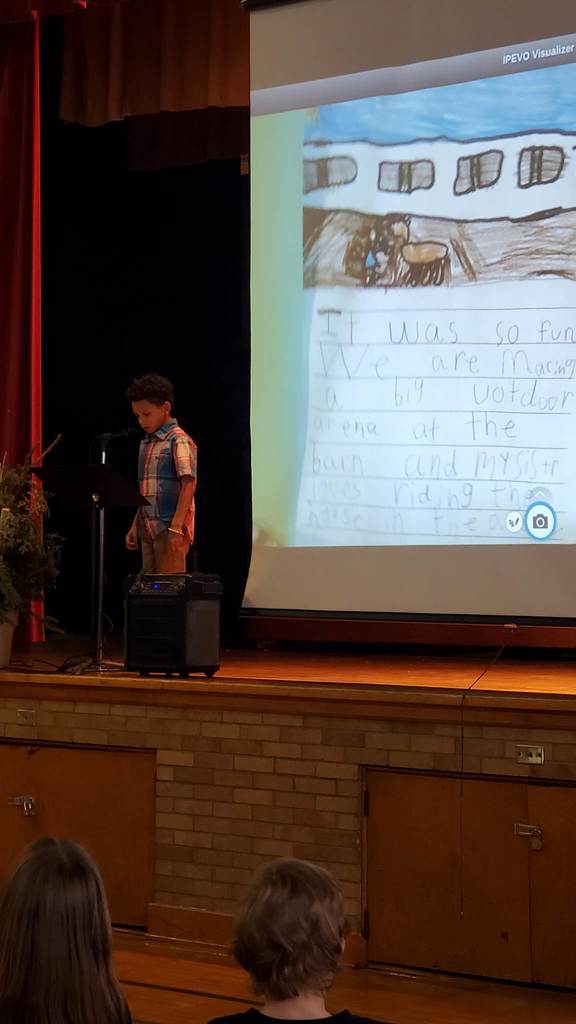 Mrs.Cassow's kindergarten mathematicians created number partners today using play dough! Great job little smarties!!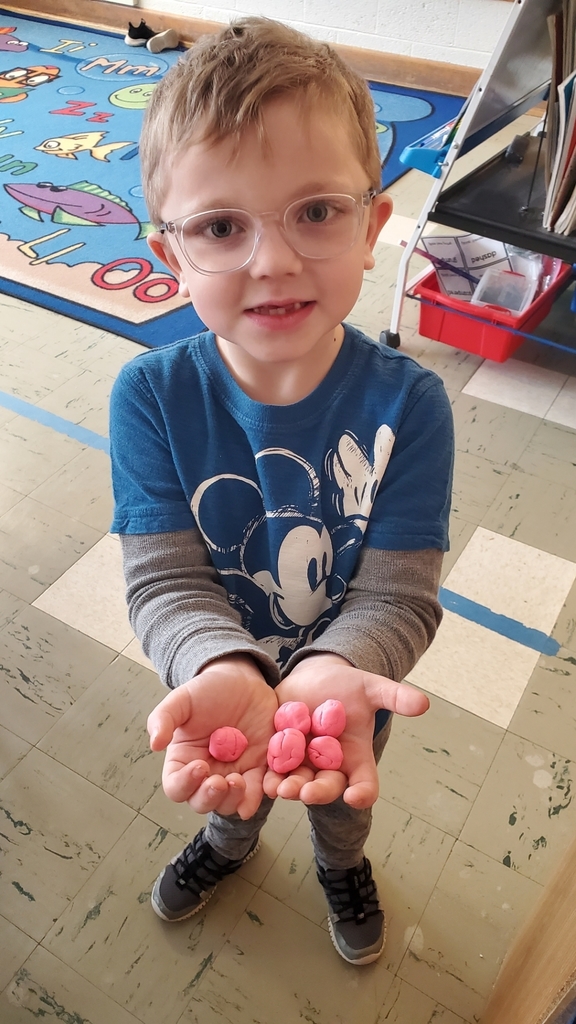 BCEL students enjoyed learning about winter solstice with Mr. Steve, their naturalist from Chippewa Nature Center.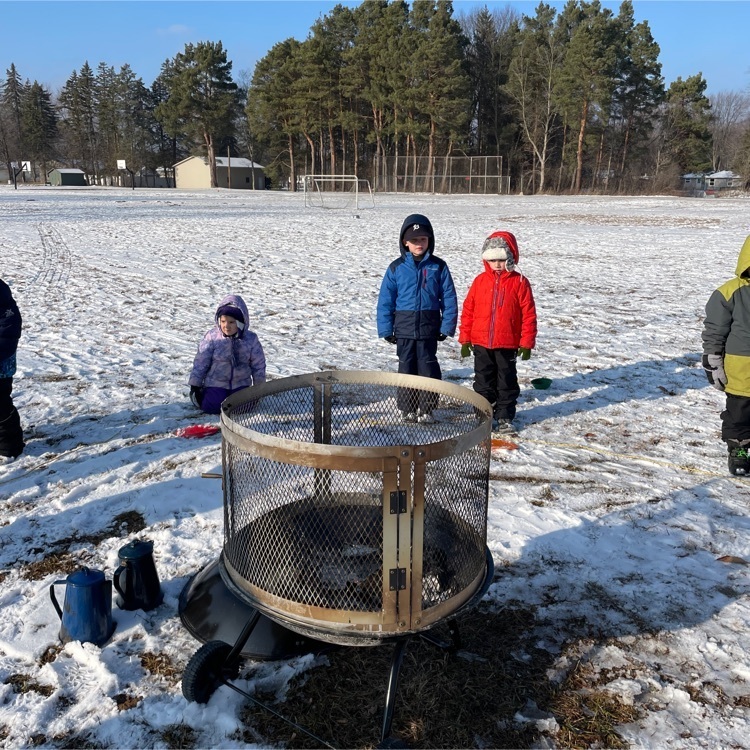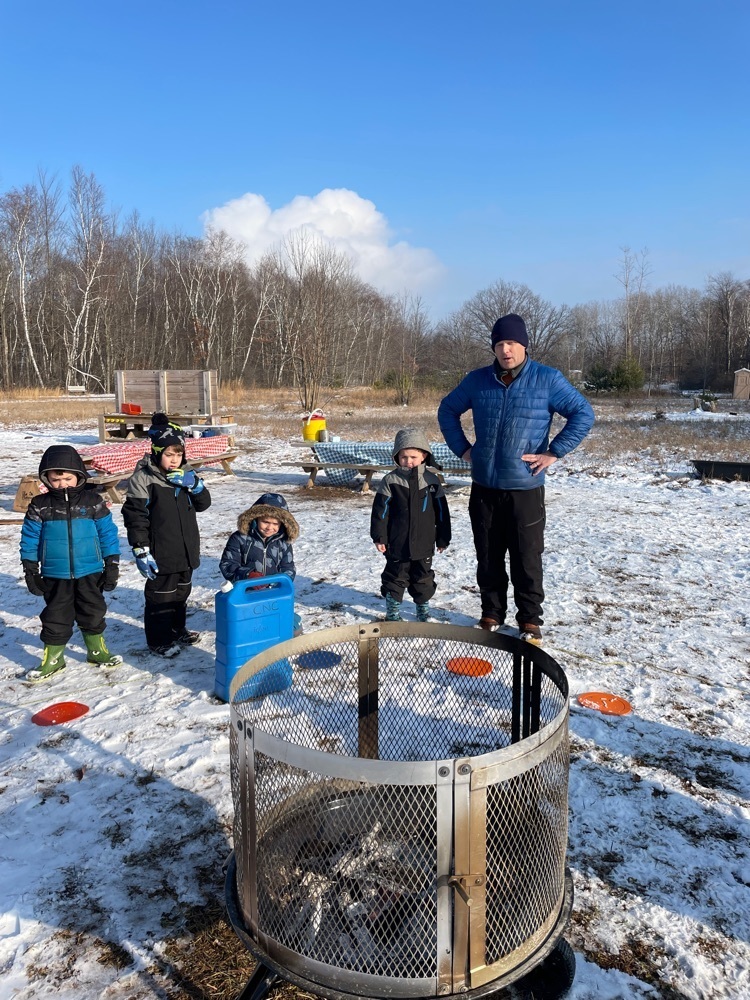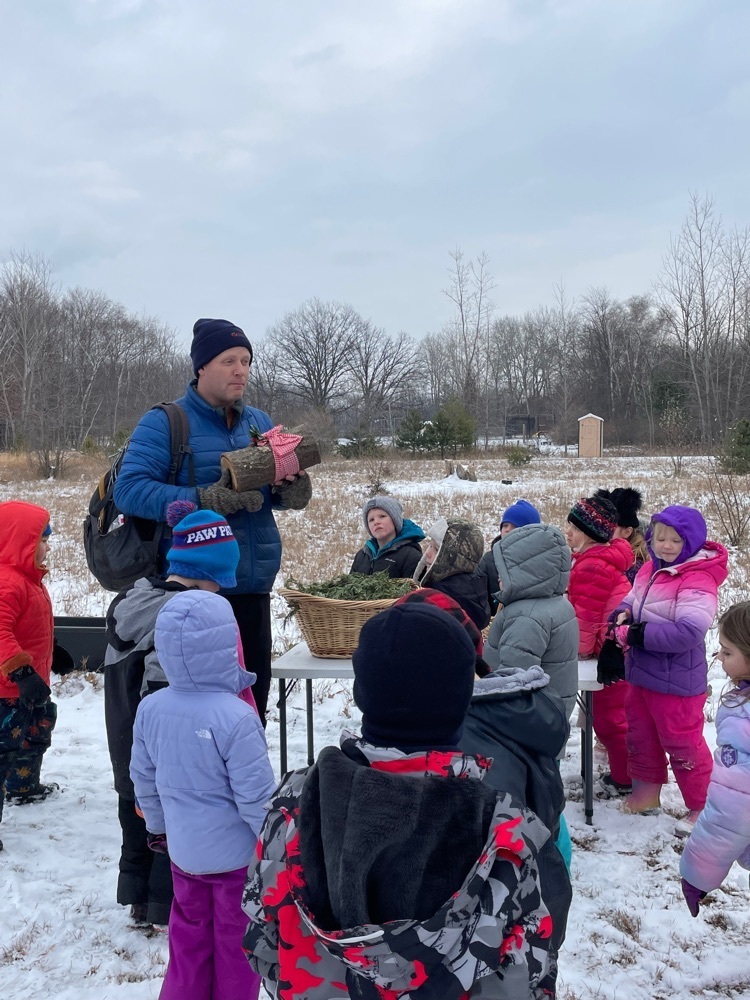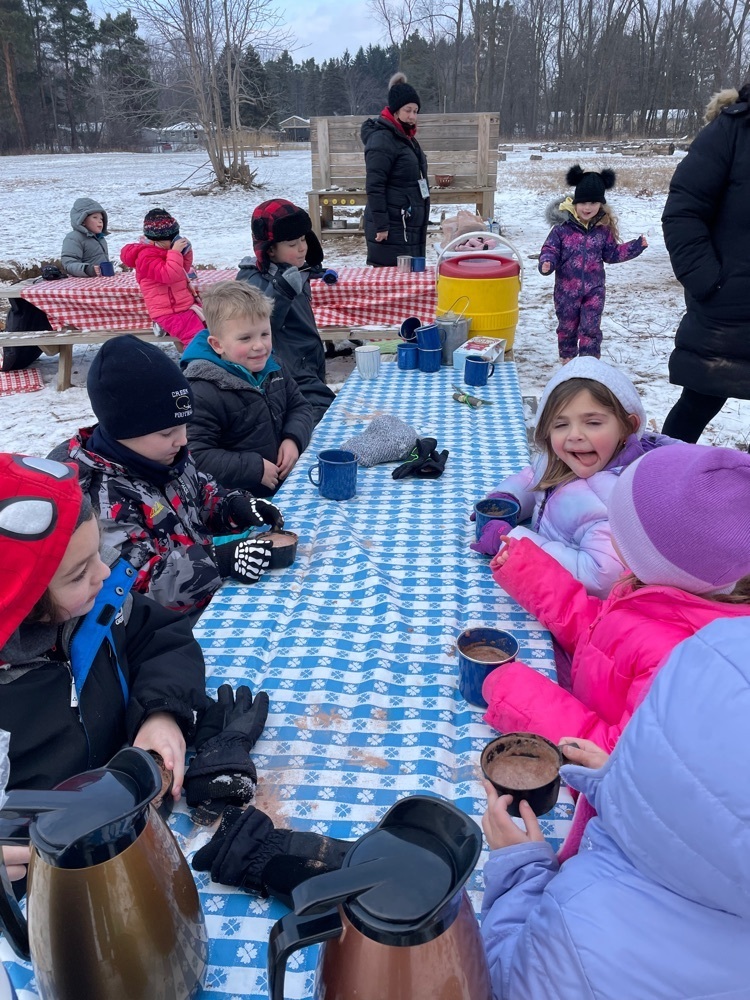 Young Fives/Kindergarten Round up at BCEL is Feb. 2nd from 6-7pm! We are looking forward to meeting all of our future little Lancers! Join us on February 2nd to meet the teachers, tour the building, take a bus ride, and enjoy some fun activities. There will be informational sessions for the parents and a registration packet to fill out to get your student registered! We are so excited for this event! We cant wait to see you all on Feb. 2nd from 6-7pm!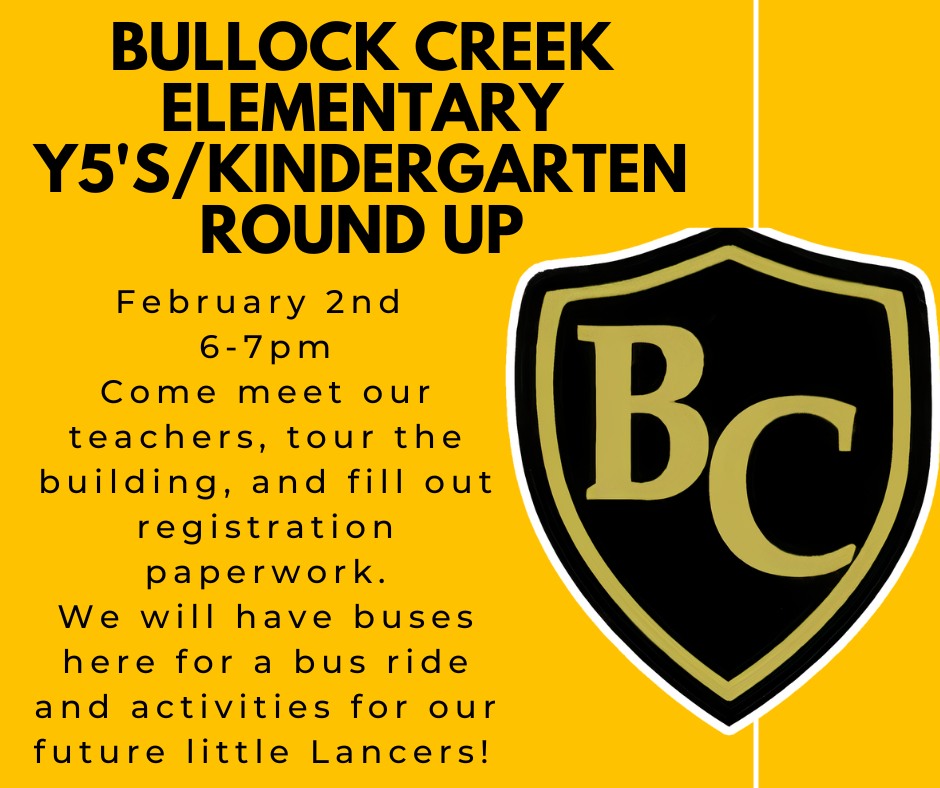 Mrs. Southwell's kindergarteners wrote to Santa and mailed them to the North Pole!! Today, Santa and Mrs. Clause visited them to thank them for their letters! What a surprise!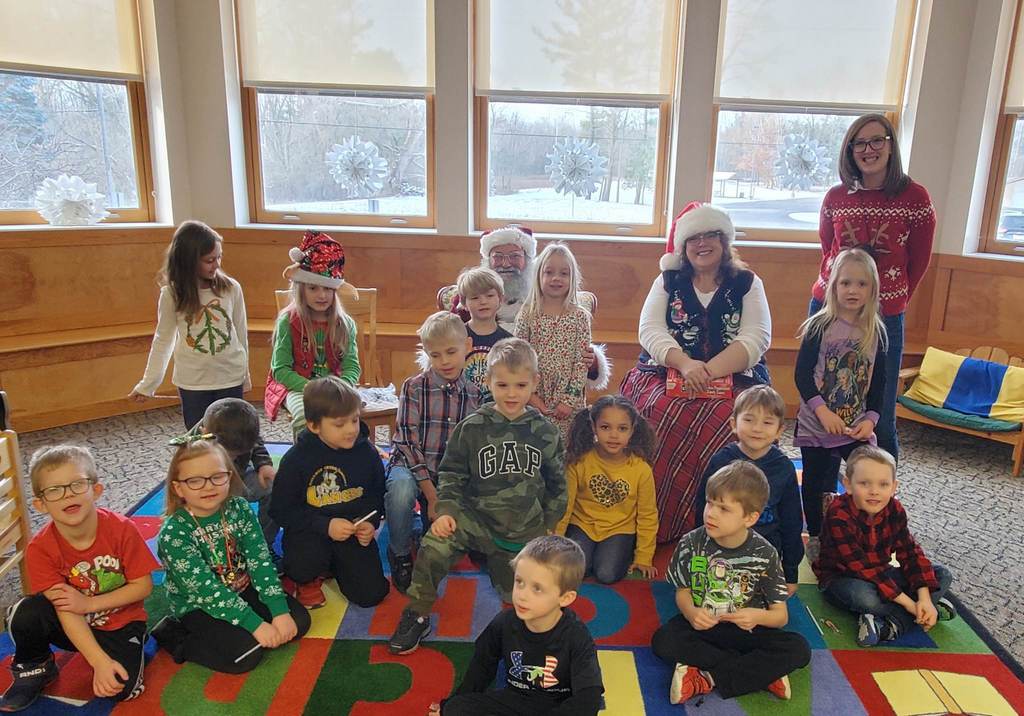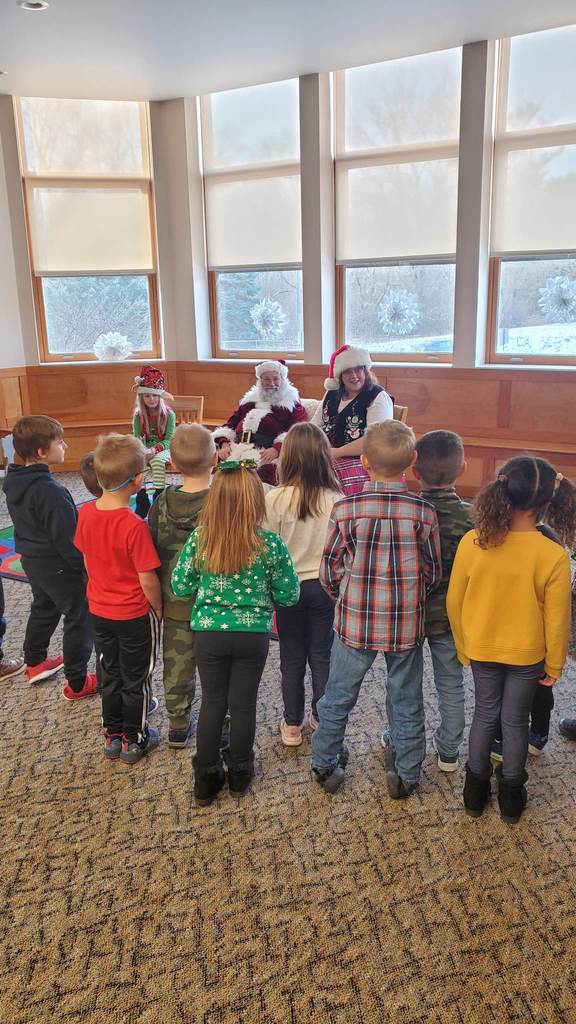 BCEL's December leaping Lancer award winners! Congratulations little Lancers! You all are doing such a great job growing as amazing little people! We are so proud of you!!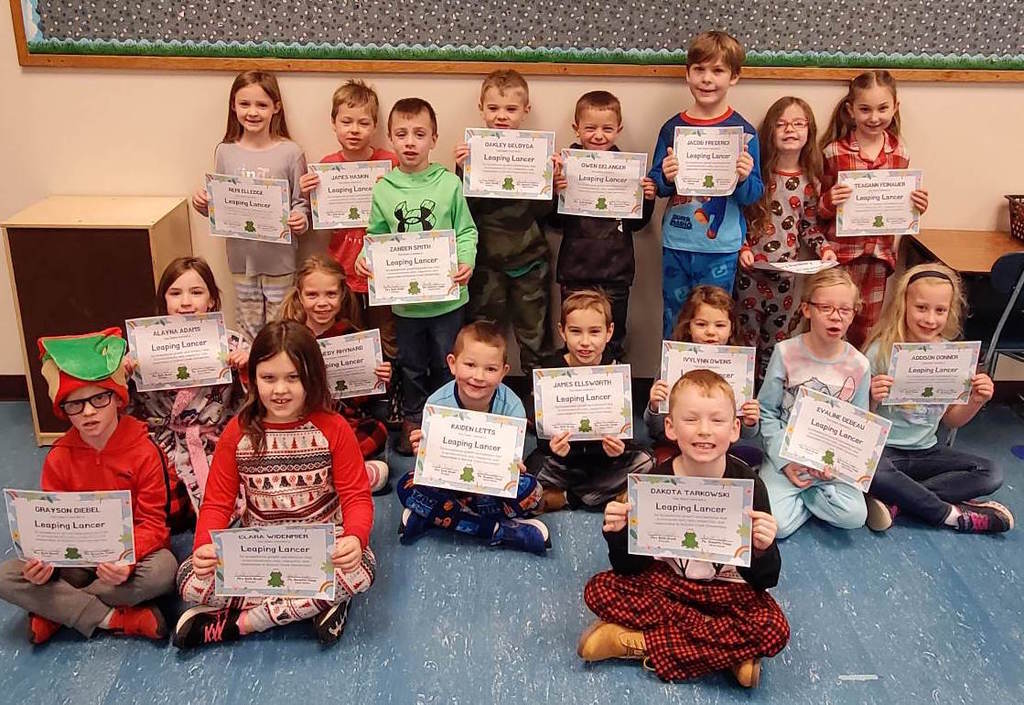 Mrs. Hyde's PE students got into the holiday spirit today with a fun game of 'Santa's Sleigh'! They had a blast racing their sleighs around the gym! How fun!!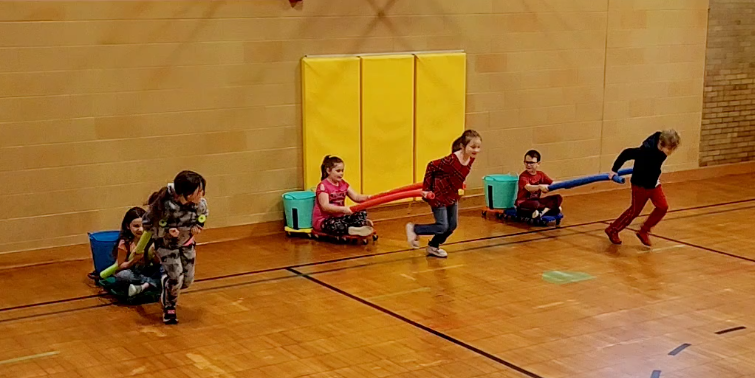 BCEL had a blast sharing the warmth of a camp fire with our families tonight!!!! Enjoying hot chocolate, cookies, and great conversation as all of our little Lancers played together! Thank you to Mrs. Pretzer and Mrs. Fleming and all our teacher volunteers for making this happen!!!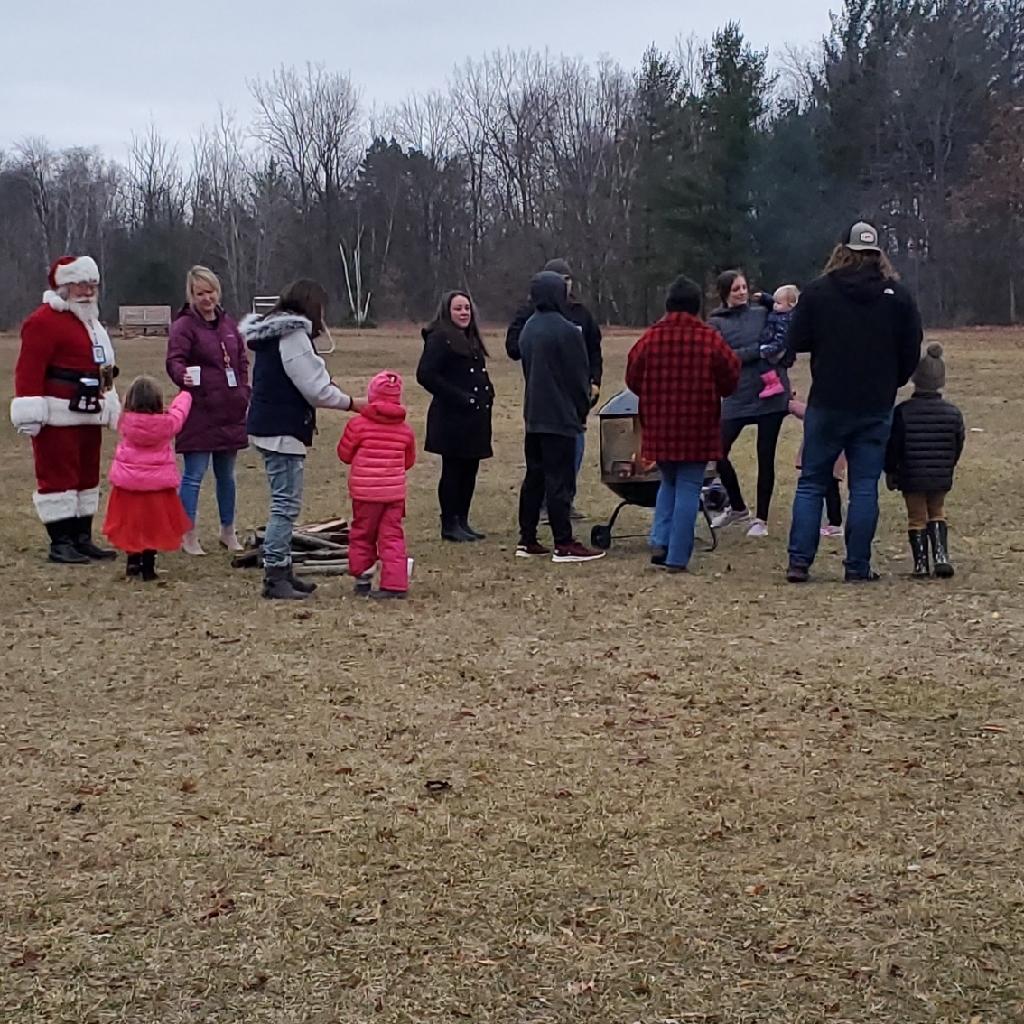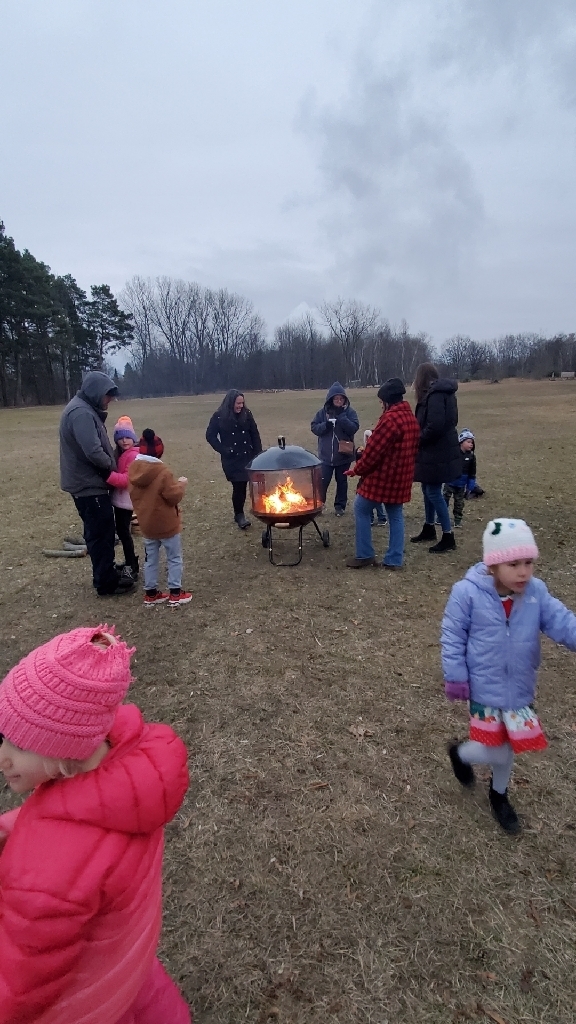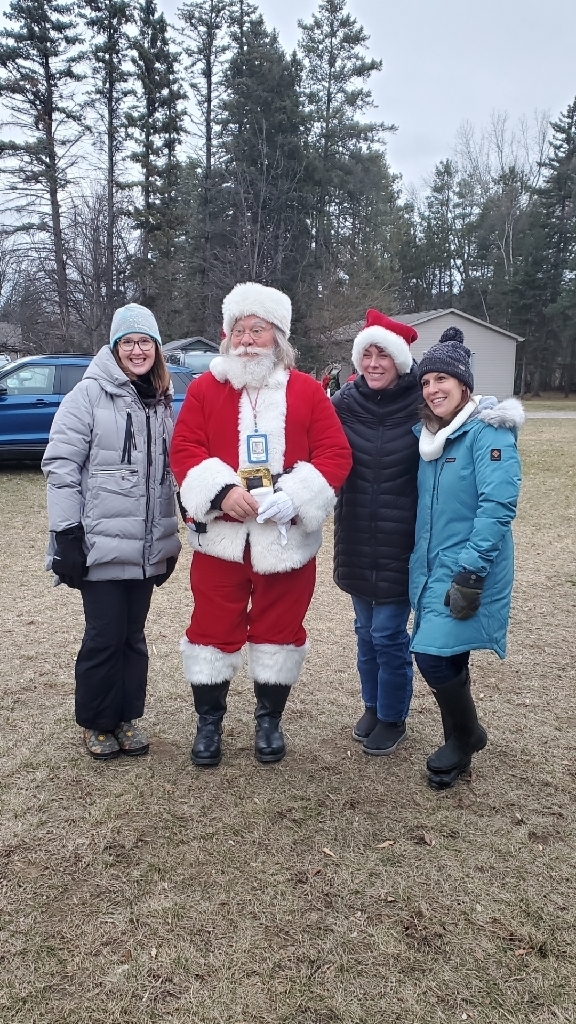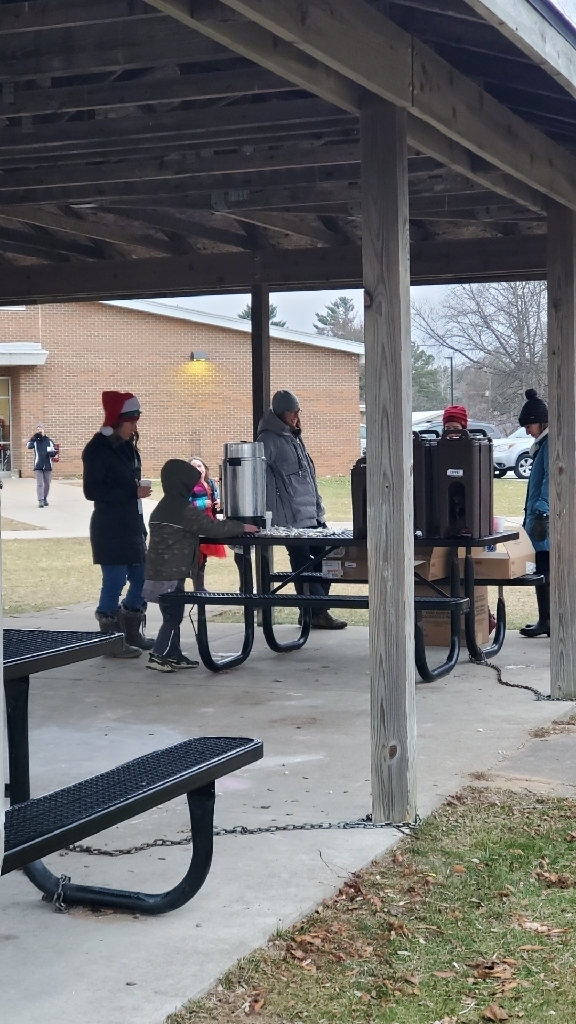 Mrs.Lombard's young scientist are studying constellations!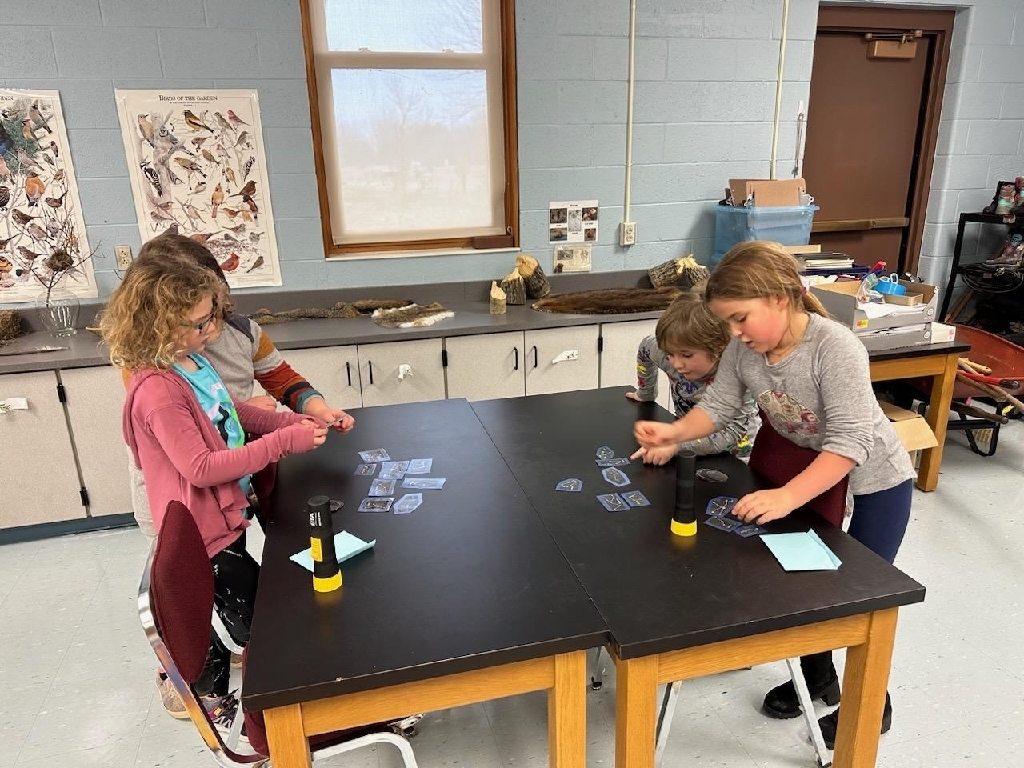 The MEA retired members group generously donated over 40 coats, tons of snow pants, hats, gloves, and winter boots to our students to help with our winter needs when we head out to nature in the elements. We are so incredibly grateful for their generosity! Our kids will definitely benefit from all of this warm gear! Thank you MEA for your thoughtful donation!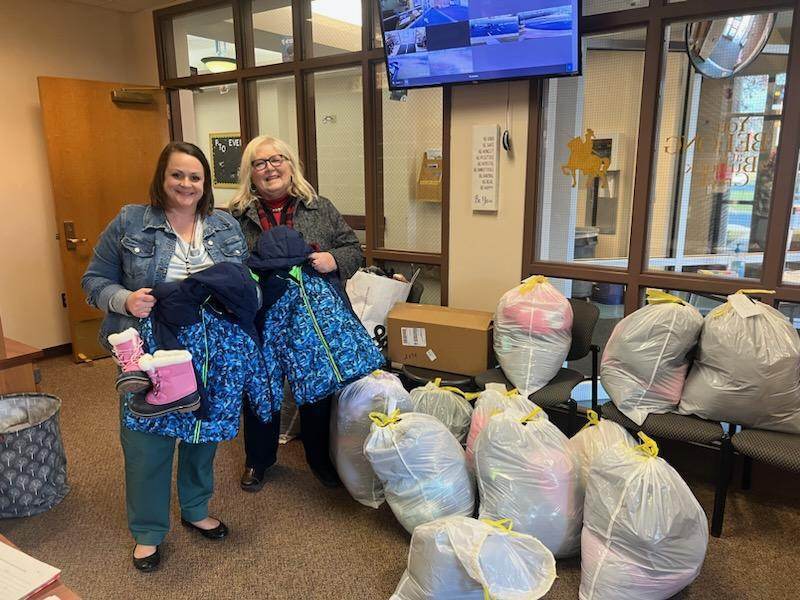 1st grade students at BCEL used flashlights and paper with dot patterns to learn about some of the constellations. Thank you Ms. Rae for creating this fun activity.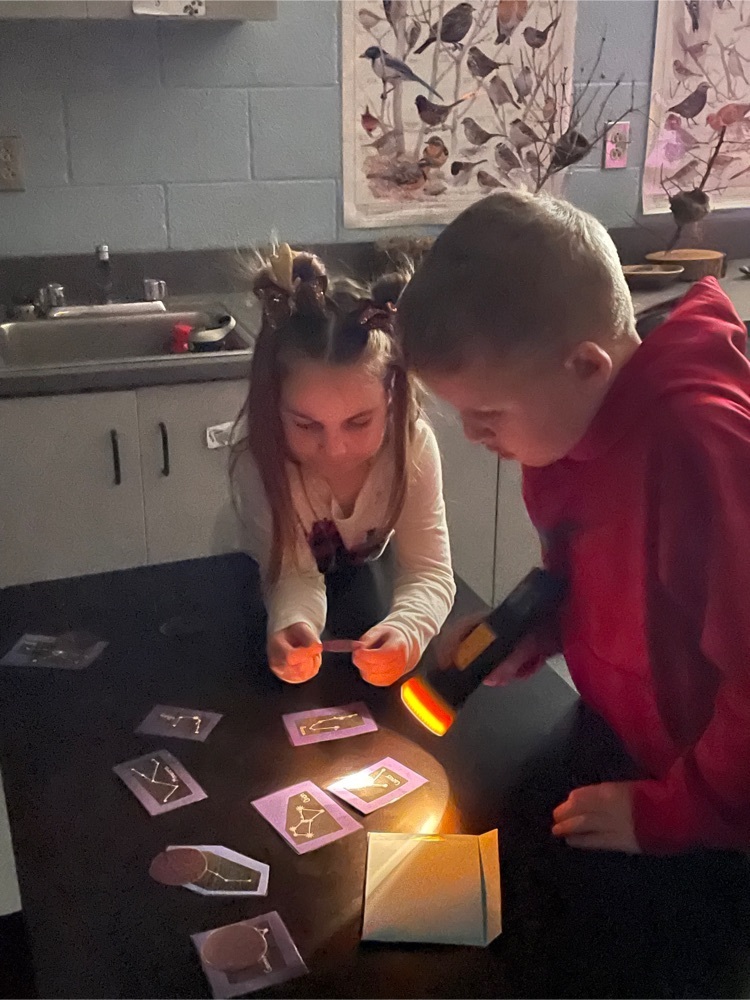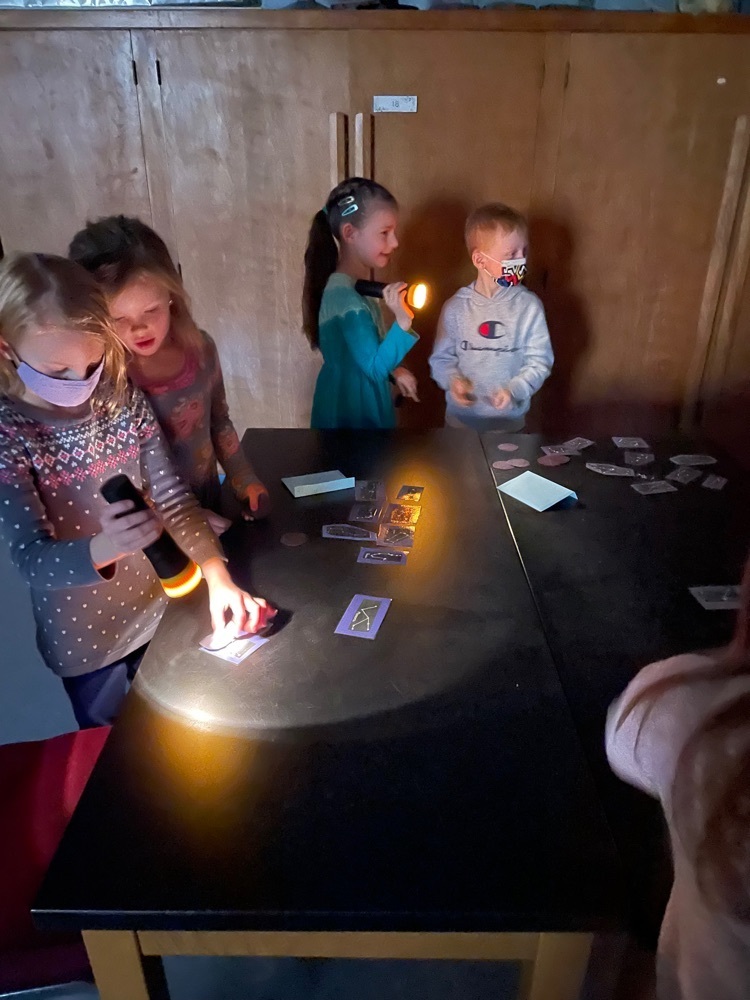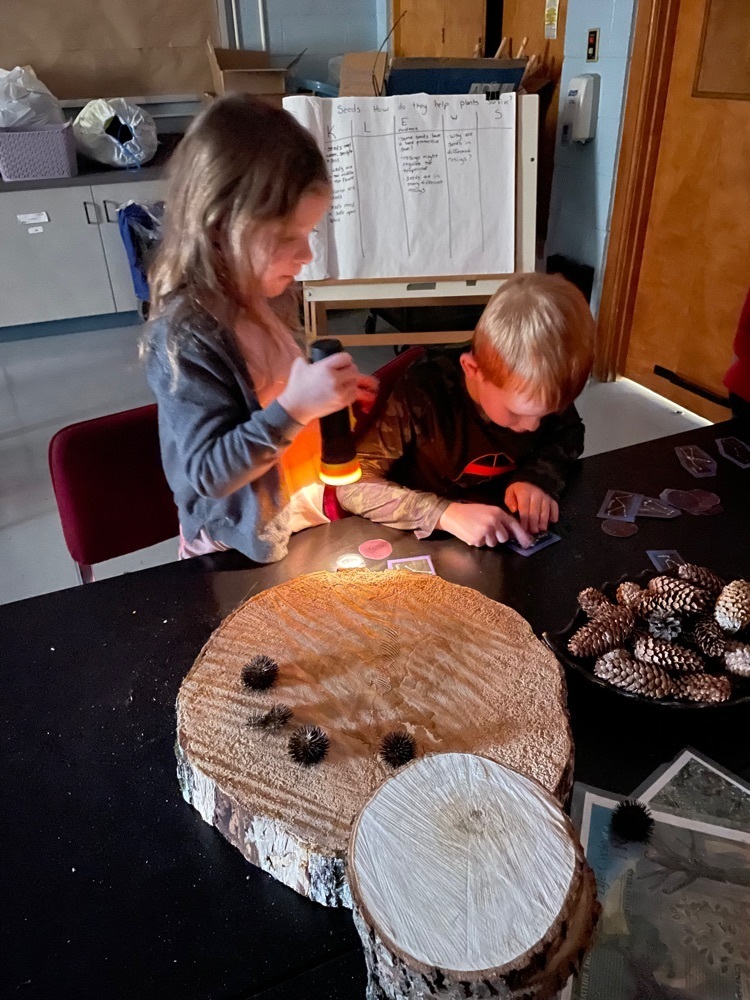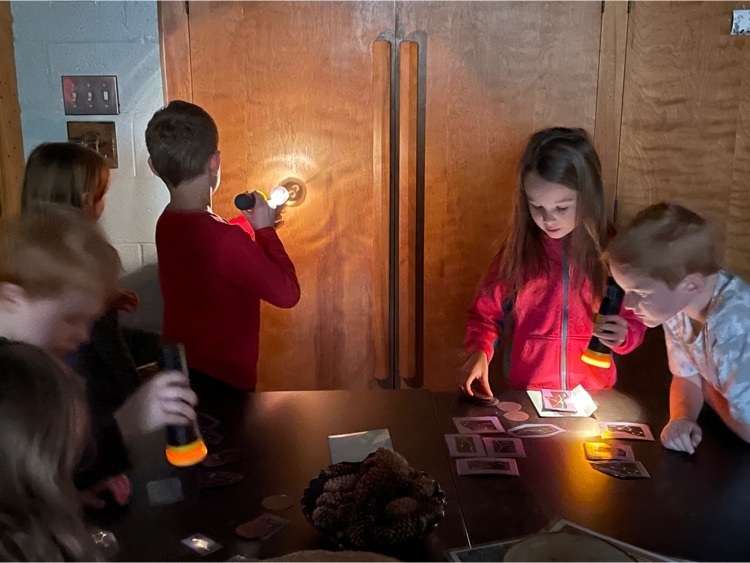 BCEL's Leaping Lancer winners for November!!! This was our biggest group yet!!! I'm so proud of all if these Lancers growing by leaps and bounds!!!!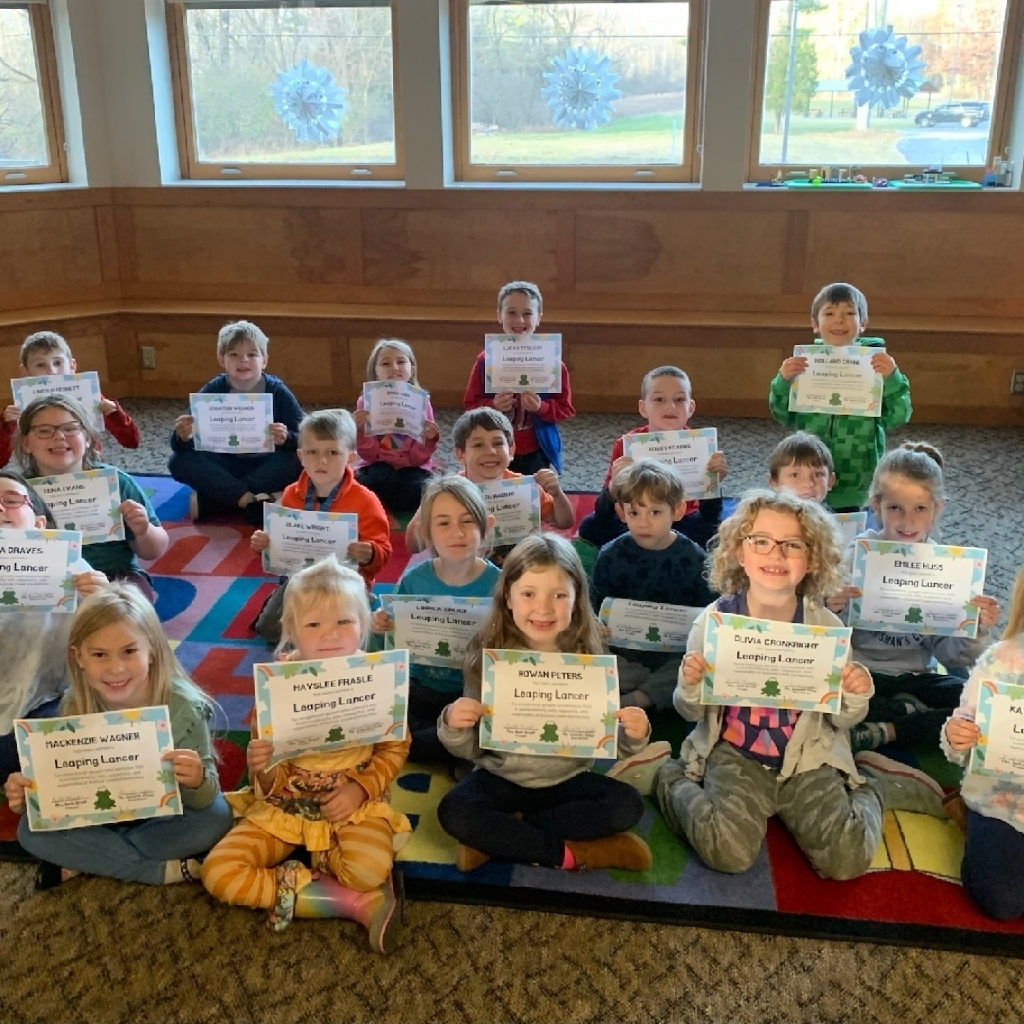 Mrs. Hedlund's kindergarten class has been learning about Day vs Night. "Today we learned more about the moon phases and why the moon looks different throughout the month. Students used Oreos to make a model of the new moon, first quarter, full moon, and last quarter phases of the moon. They then used their models to draw a diagram in their science journals."