To celebrate making it through their first week of middle school, Mrs. Johnson's 6th grade Social Studies classes learned how to play the board game Mancala! Versions of the game Mancala date back past the 3rd century and evidence suggests it originated in Ancient Egypt. Mancala is amongst the oldest known games to still be widely played today!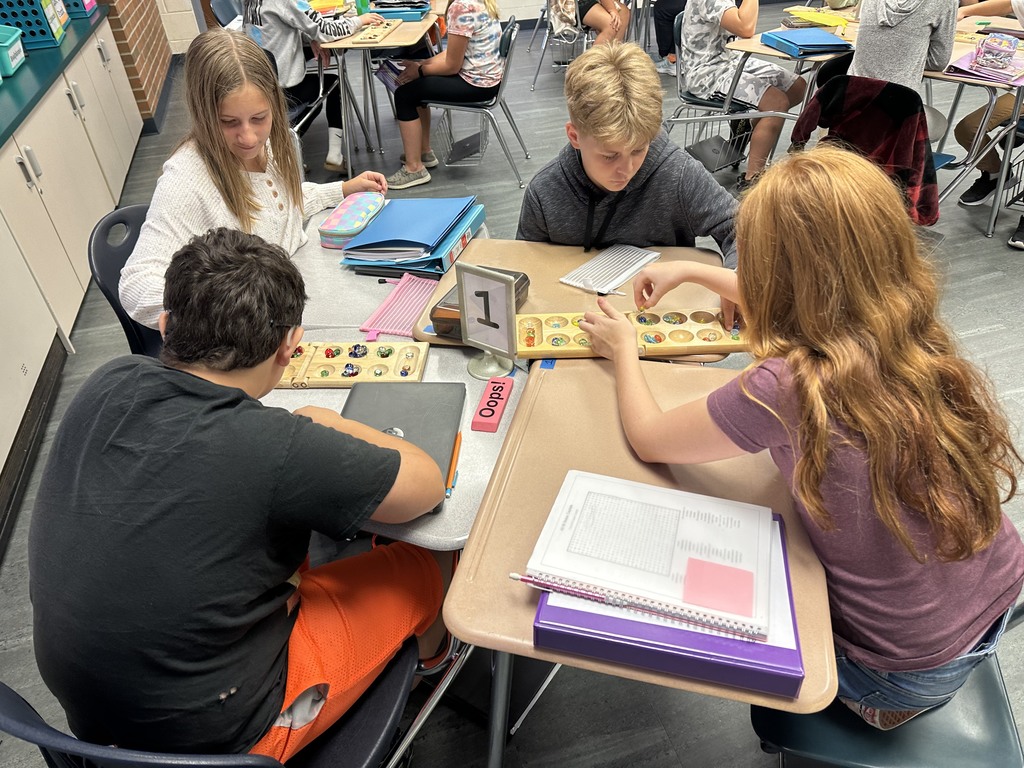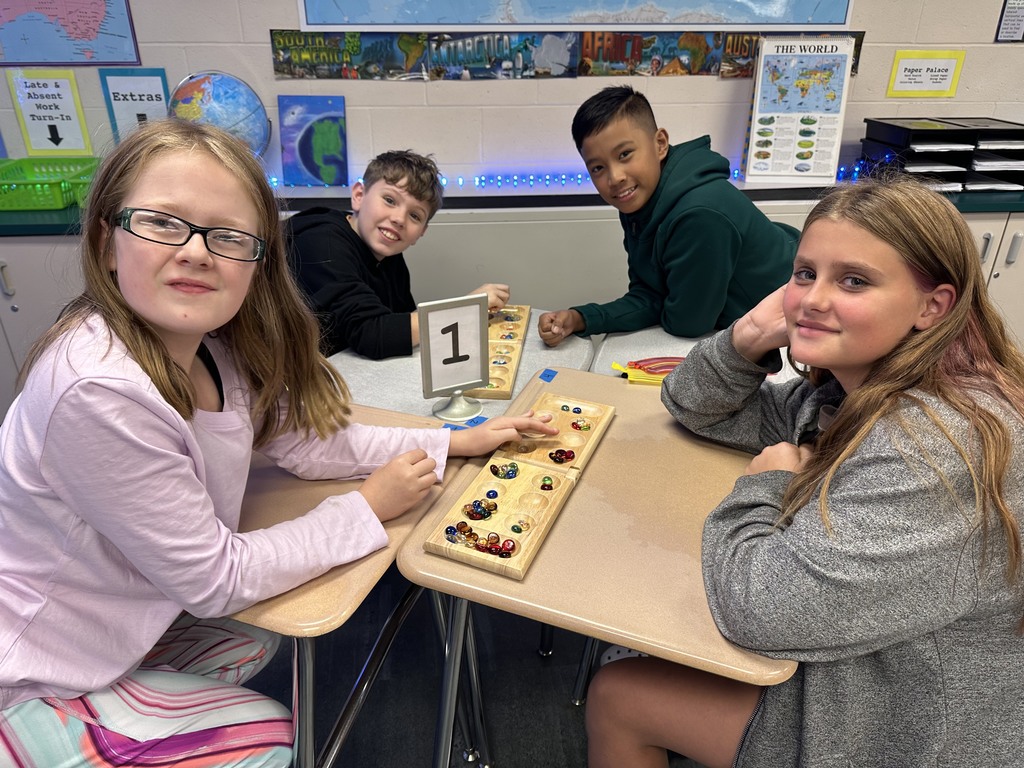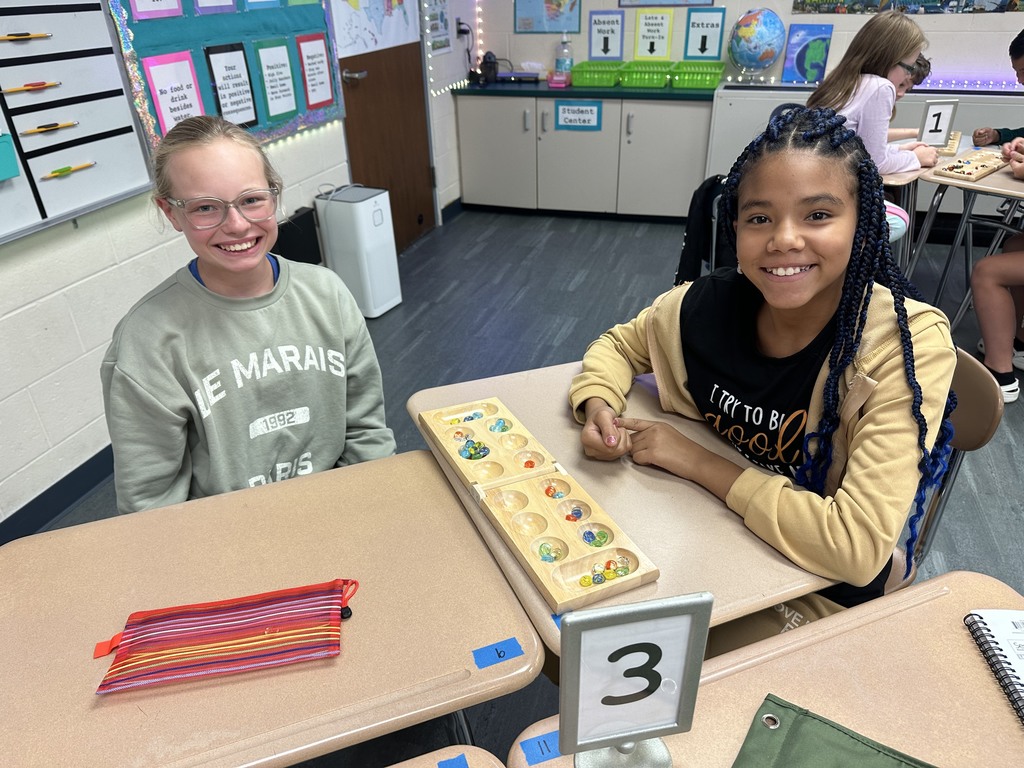 Today the 6th grade celebrated Mr. Laughner's FINAL last day of school as our 6th Grade Math teacher. BCMS staff and students wish Mr. Laughner great thanks for all of his years of wisdom, always taking us on nature walks and his dedication to Bullock Creek Schools. Thank you, Mr. Laughner! Enjoy your retirement-- you will be missed!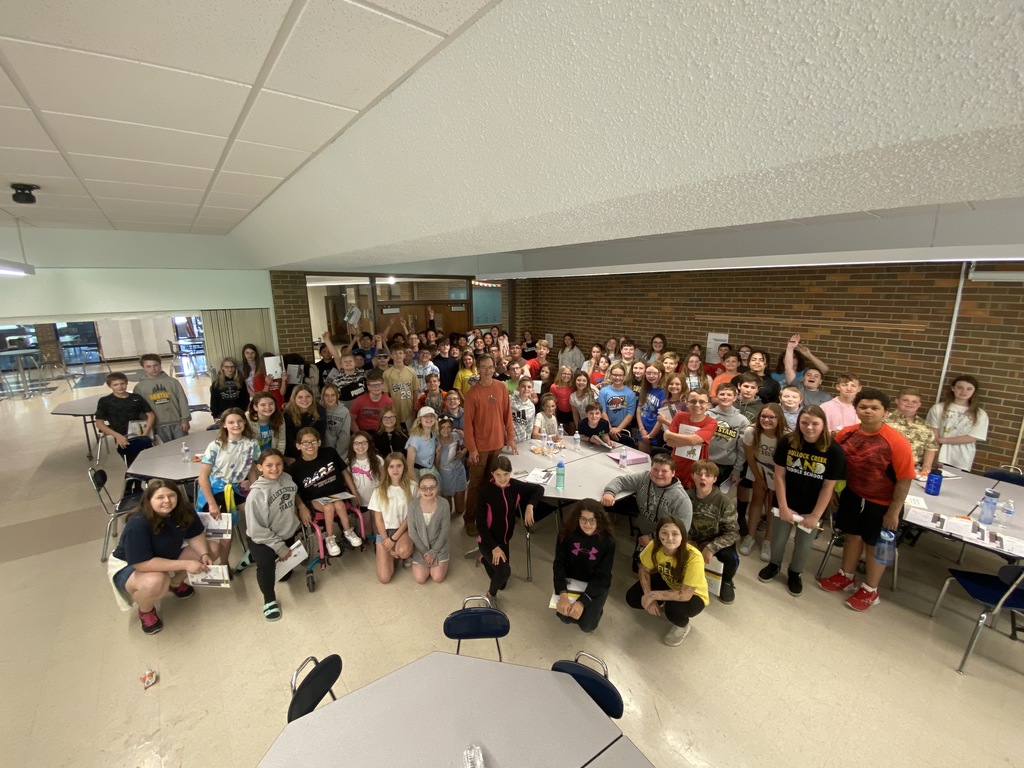 Congratulations to all BCMS 8th grade students on a job well done! Last night these students were honored in a special recognition ceremony for all of their hard during their years at BCMS. We are proud of all of them and cannot wait to see what is in store for them as they enter their high school years.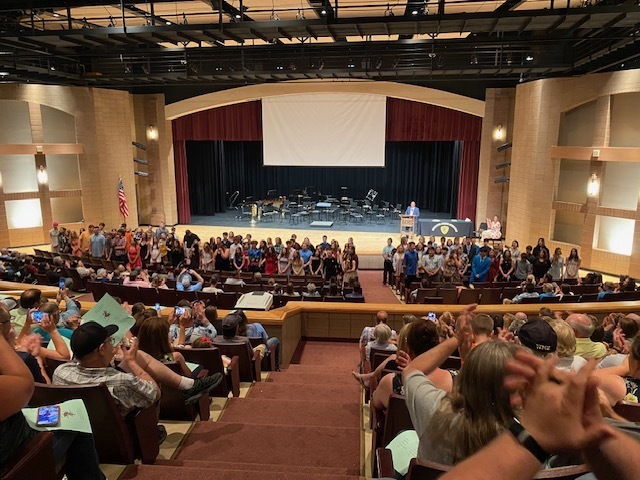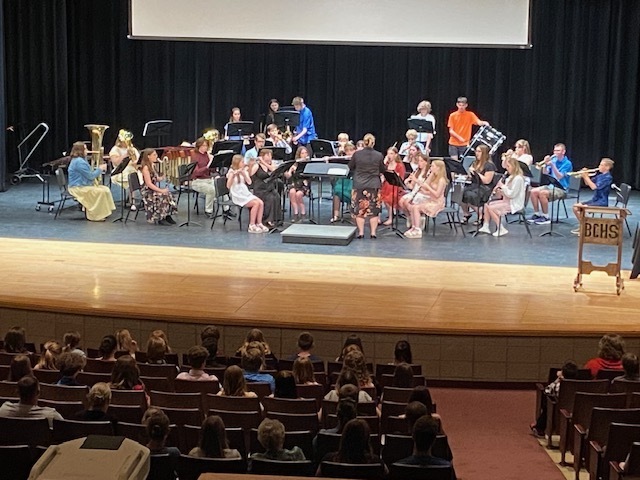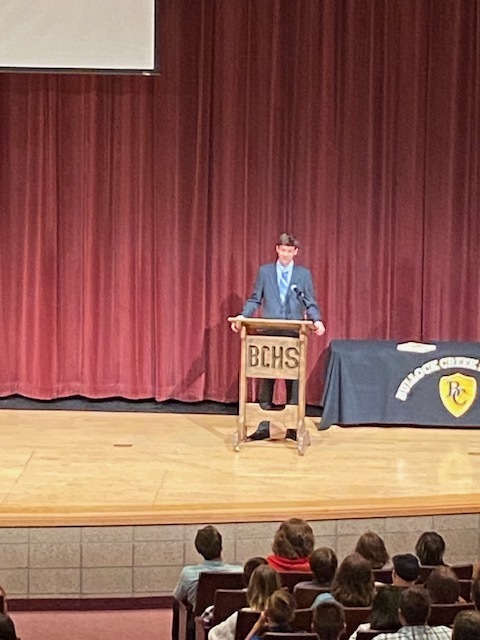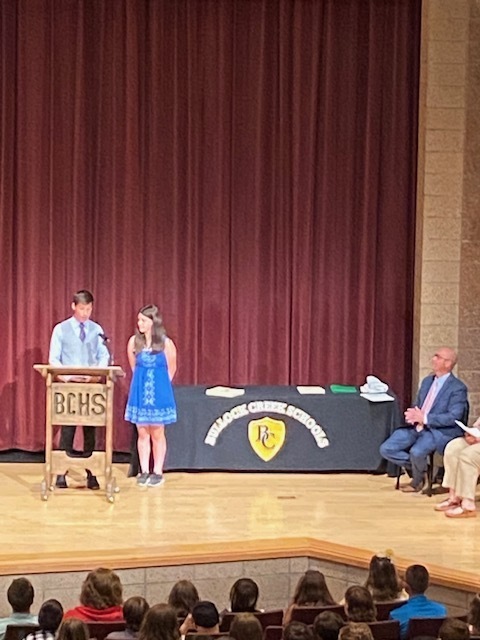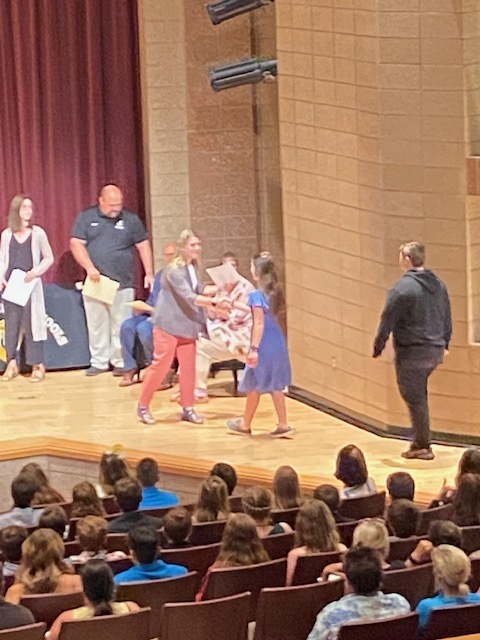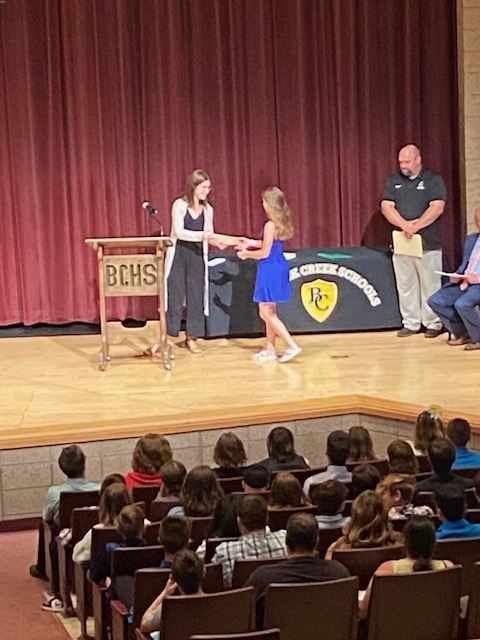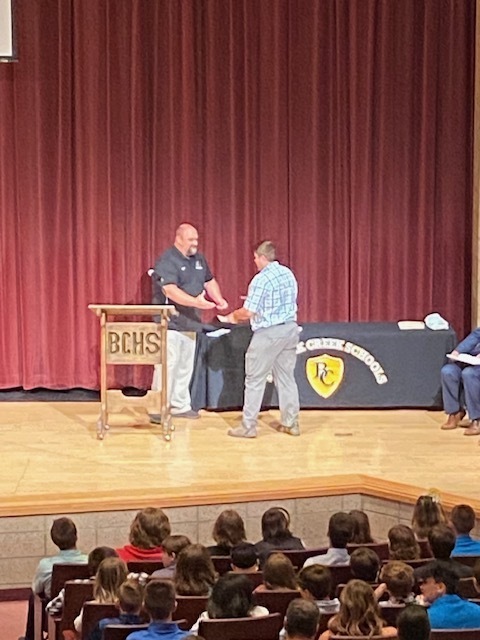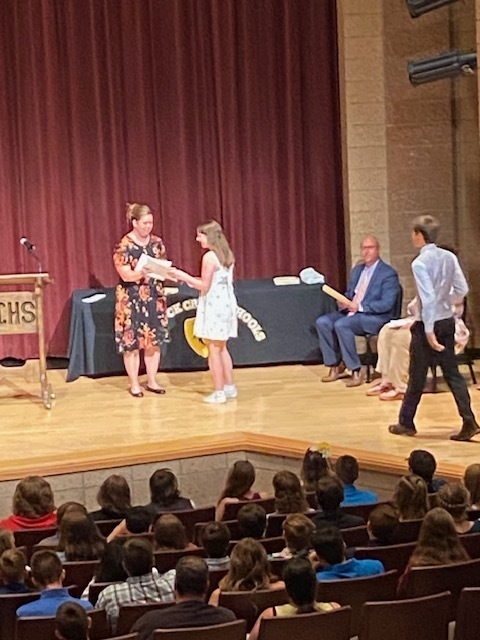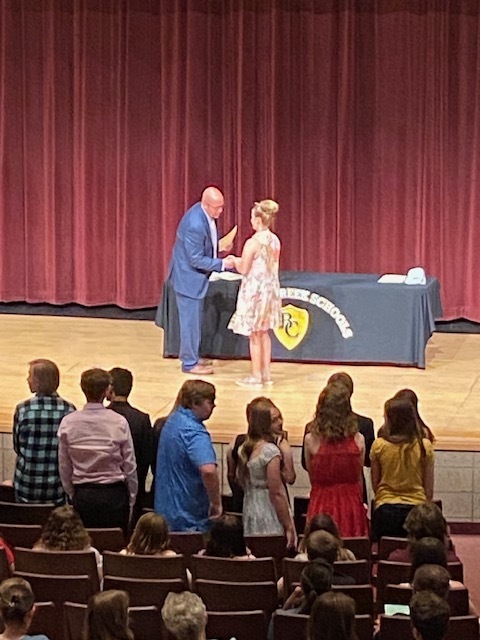 A big CONGRATULATIONS to the month of May BCMS Lancers Who Lead recipients: 6th Grade - Kiera Landrie, Henry Ware and Nadia Woodcraft; 7th Grade - Zane VanZile, Nariah Cunningham, and Carter Ryder; 8th Grade - Sofia Skym, Caden Barst Tayler Brandt.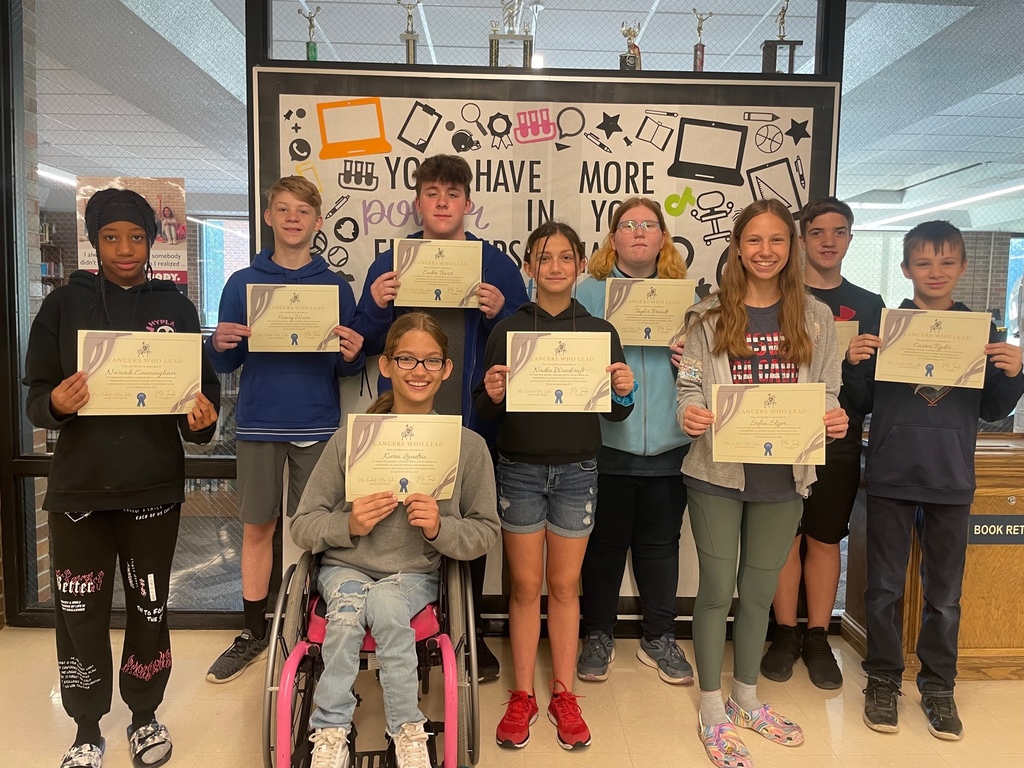 Our 7th grade BCMS Math Lab students created carnival games to explore the difference between theoretical and experimental probability. These students had to construct the games themselves and then fellow BCMS students had the opportunity to actually play the games! The creativity and the brains of these students was amazing to see!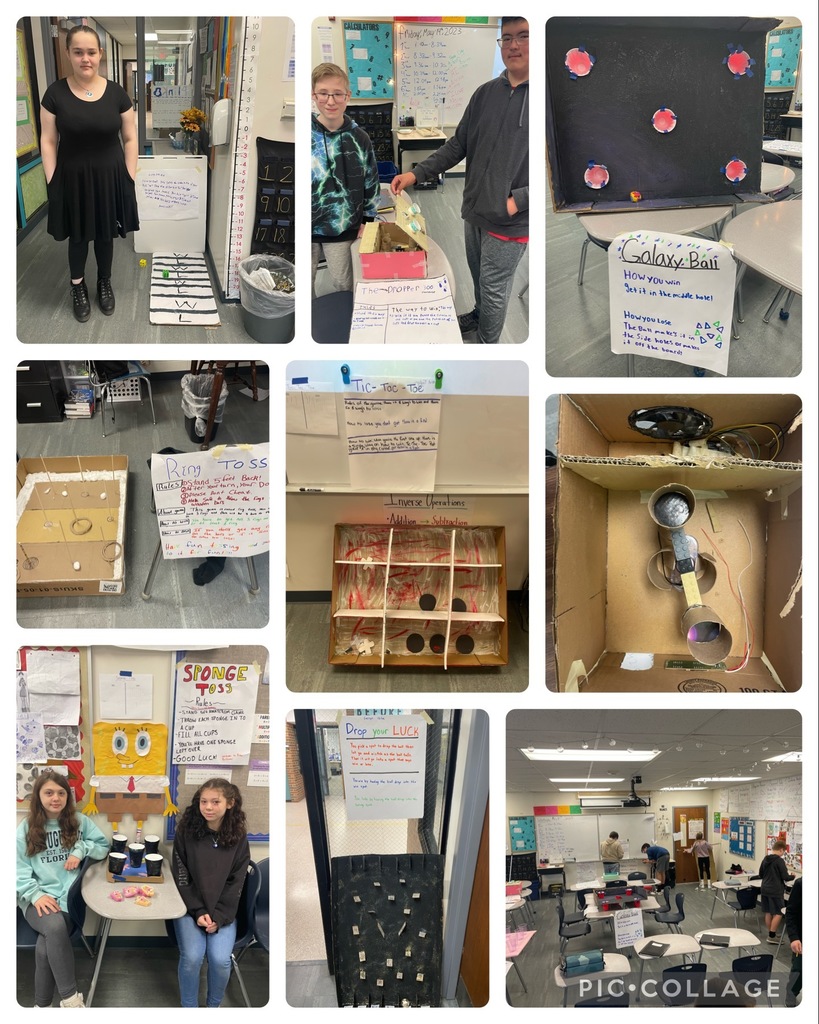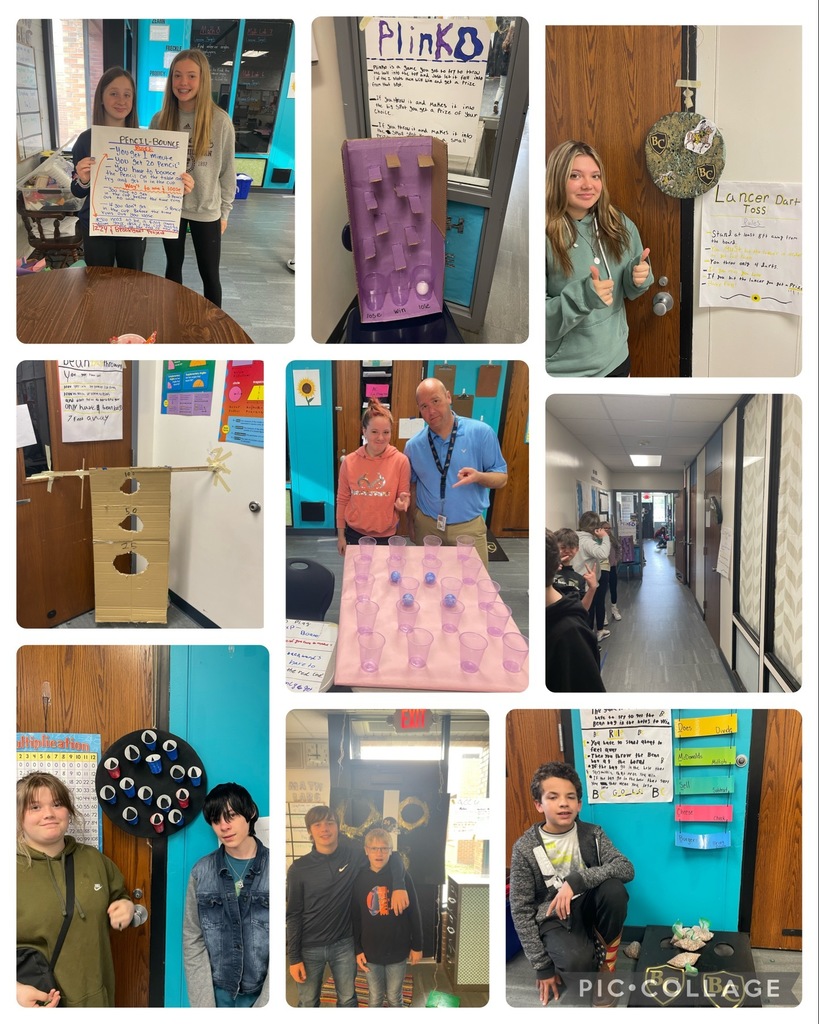 Congratulations to the BCMS Lancers Who Lead for the month of April! 6th grade - Travis Cooper, Seth Adams and Kaylee Lauf (*not pictured); 7th grade - Sarah Nothstine, Emersyn Keister and Brendan Plante (*not pictured); 8th grade - Alexis Wagner, Aiden Reiss and Ariel Urbain.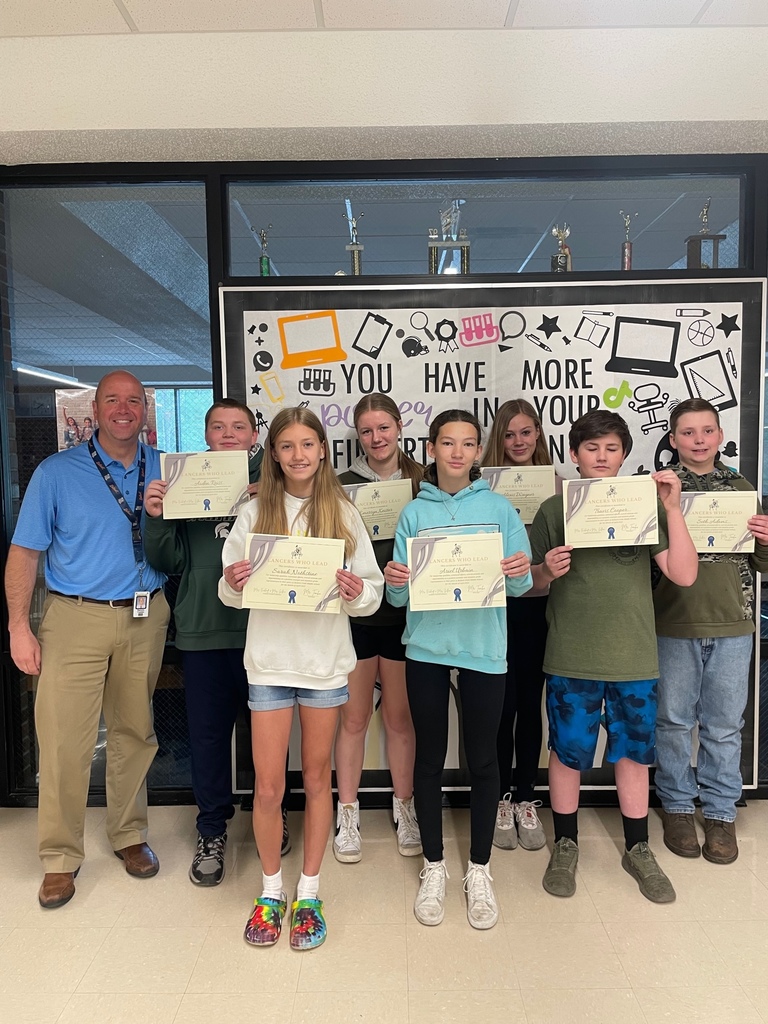 Bullock Creek Middle School's Peer 2 Peer group celebrated a fantastic year with other Peer 2 Peer members from around the county. Our P2P group spent the day at Dow Diamond enjoying the beautiful weather. Throughout the year, P2P has lead a depression awareness campaign that addresses issues related to depression and mental illness. Our group planned and carried out activities throughout the school year to coincide with monthly themes as a way to convey knowledge to their peers in order to reduce stigma, raise awareness, and encourage help-seeking when needed.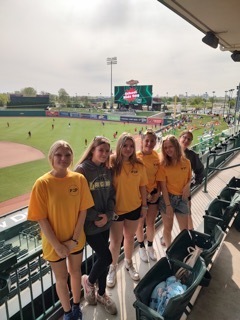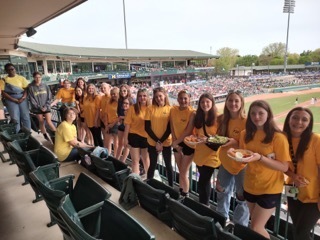 Congratulations to the BCMS Track and Field teams! The boys were crowned TVC champions and the girls finished as the runner up for the second year in a row! Pictured are the meet champions and the new school record holders for the 3200 m relay!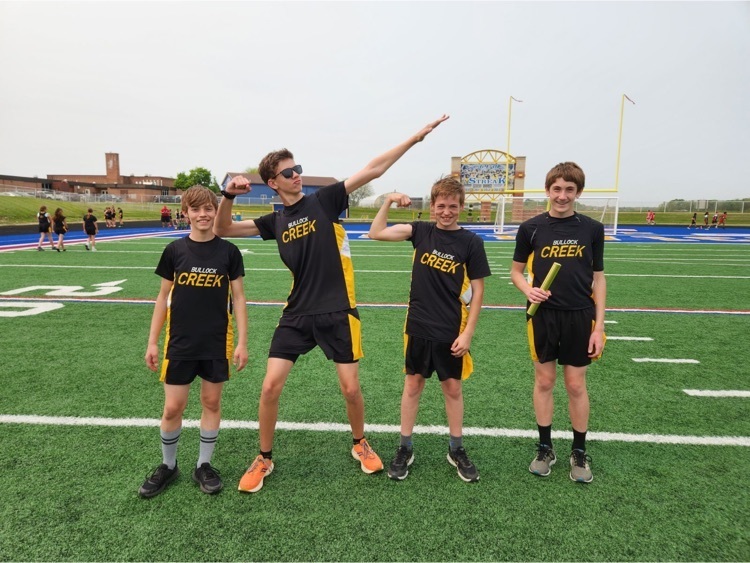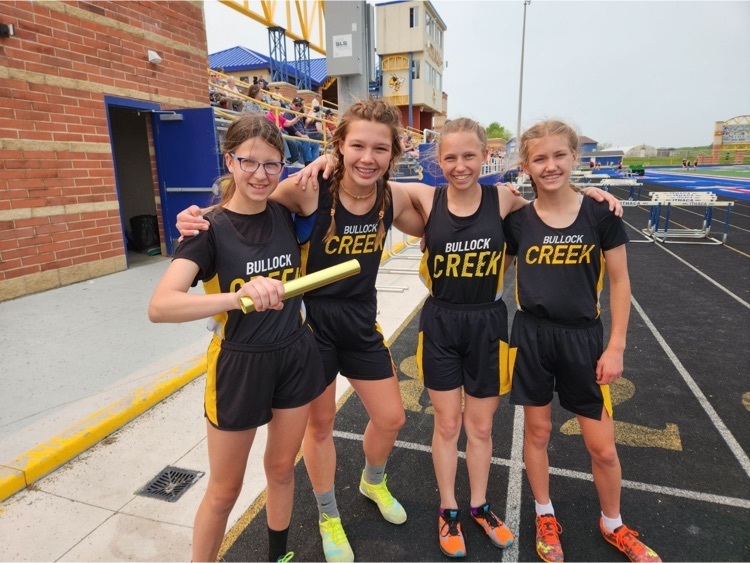 Congratulations to our Lancers Who Lead students for the month of March. Thank you for making BCMS a great place to be! Students recognized as Lancers Who Lead are as follows: River Conklin, Greg Caruso (*not pictured), Marek McGuire, Alyson Yonkey, Samantha Skym, Karly Pool, C.J. Tetloff, Emily Coughlin and Delilah Hansas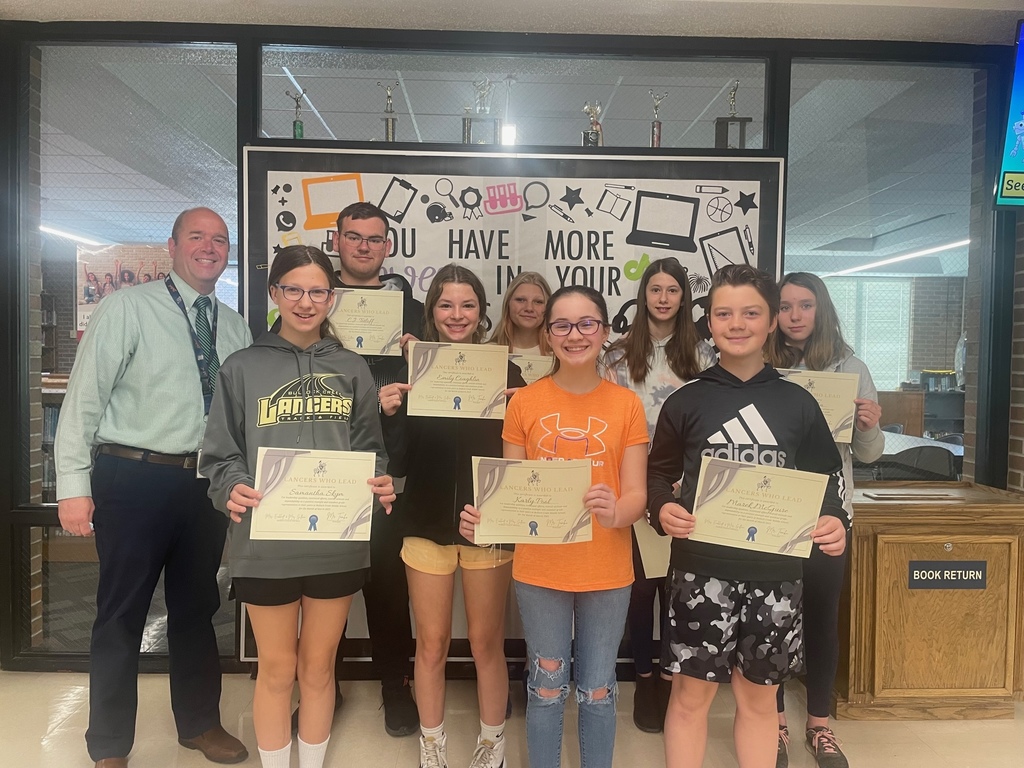 Last week our BCMS 8th graders wrapped up a unit in "Art as Craft." The students tried their hands at needle felting. They designed their own animals or items, dyed their wool, and felted their sculptures. Great job, 8th graders!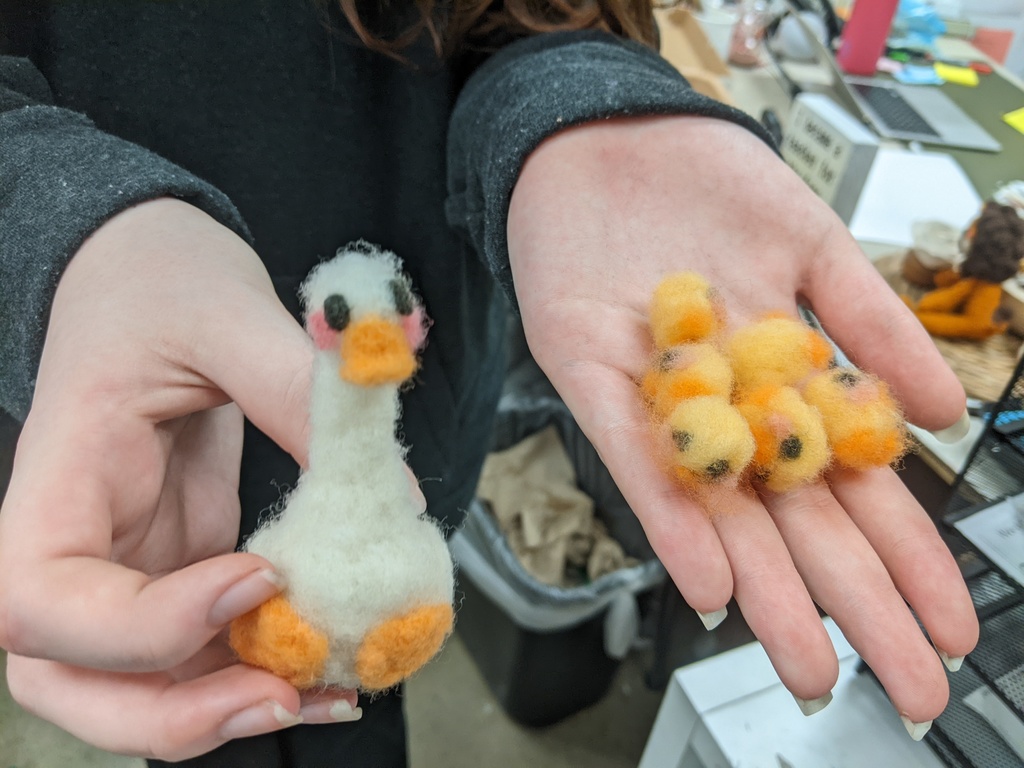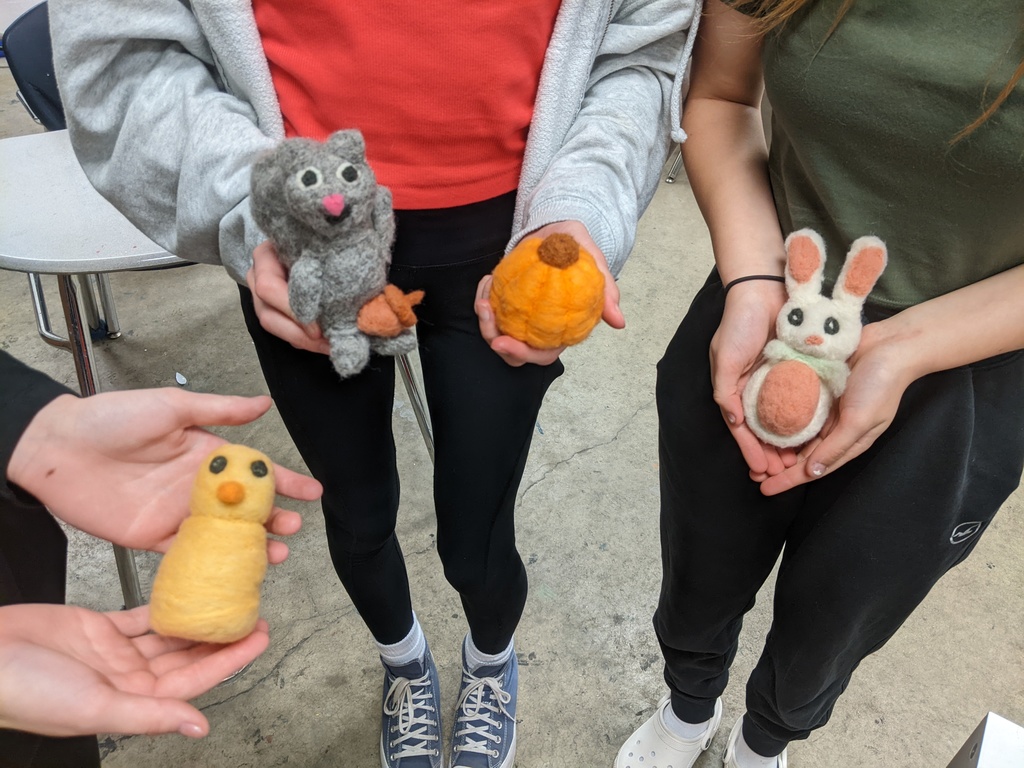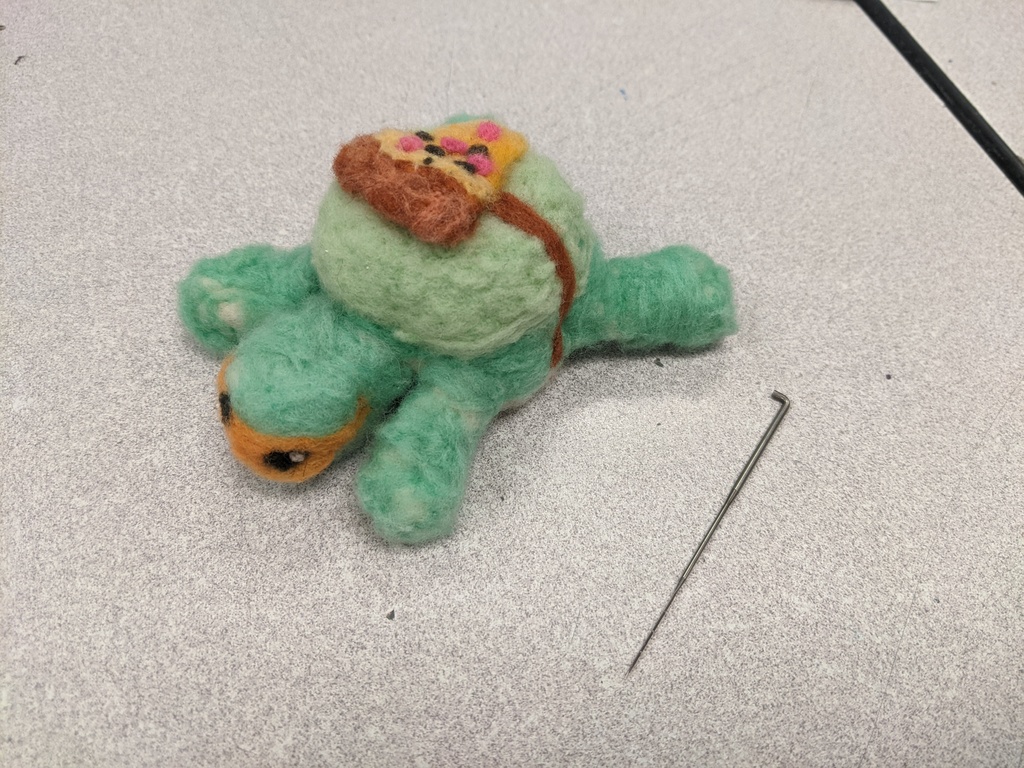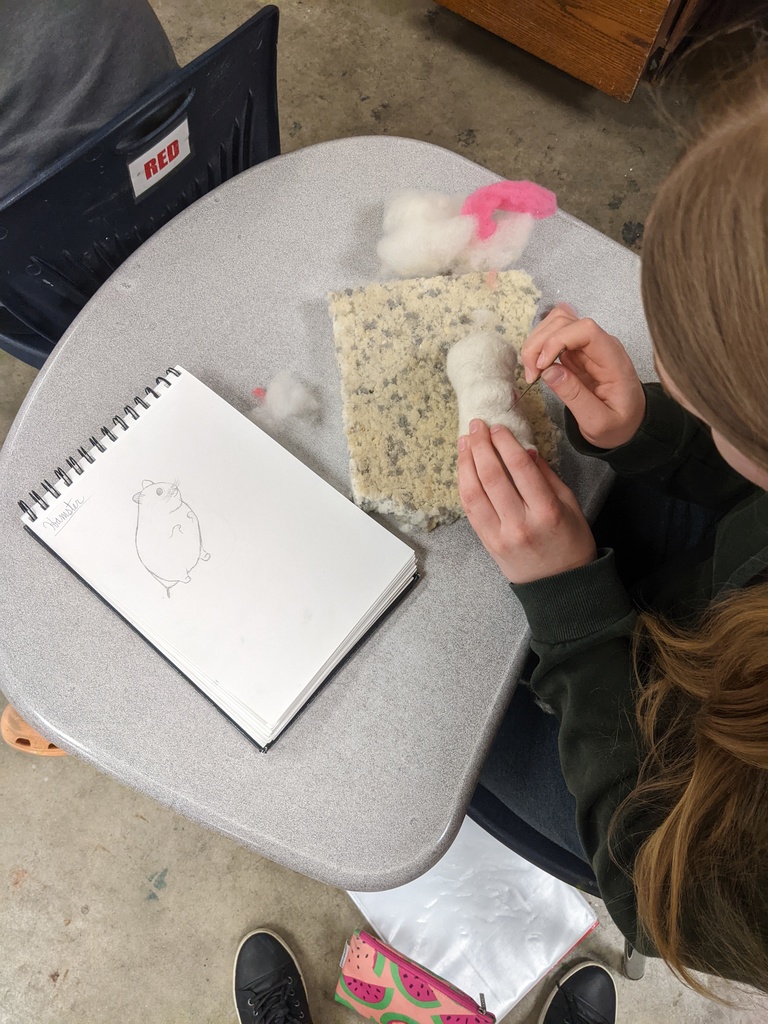 Middle School Track and Field is where it's at tonight!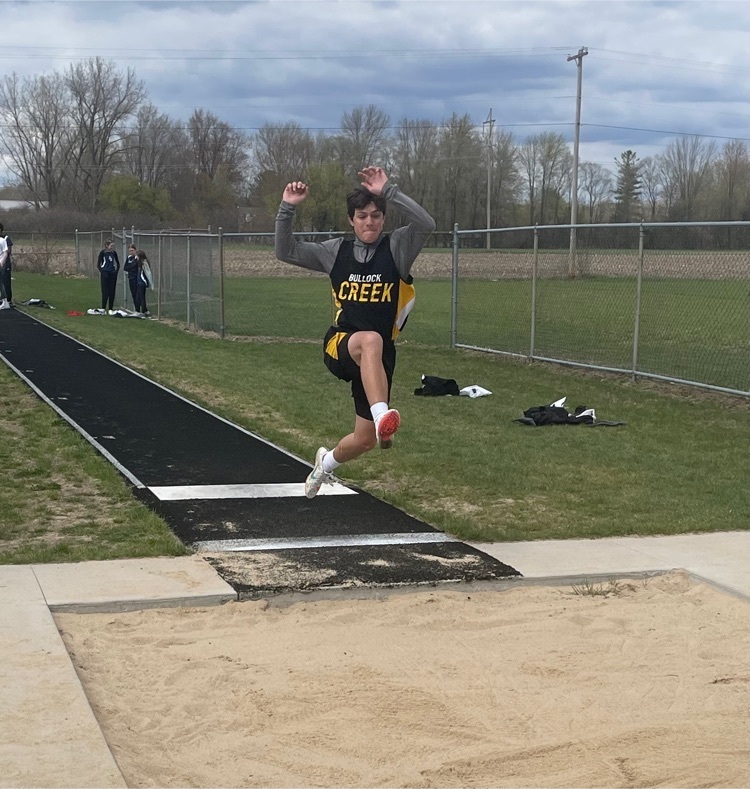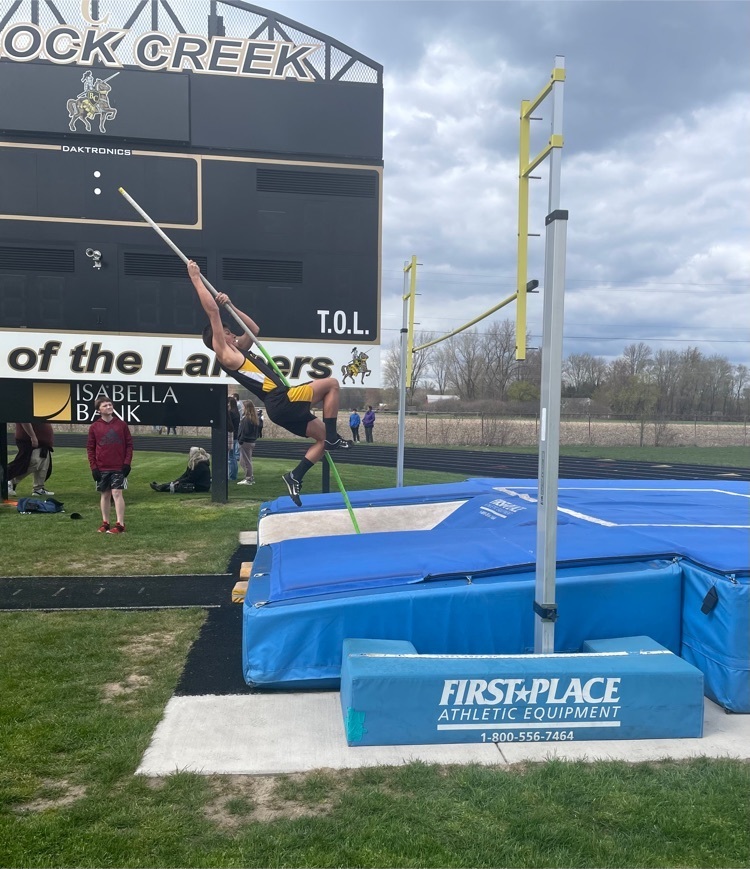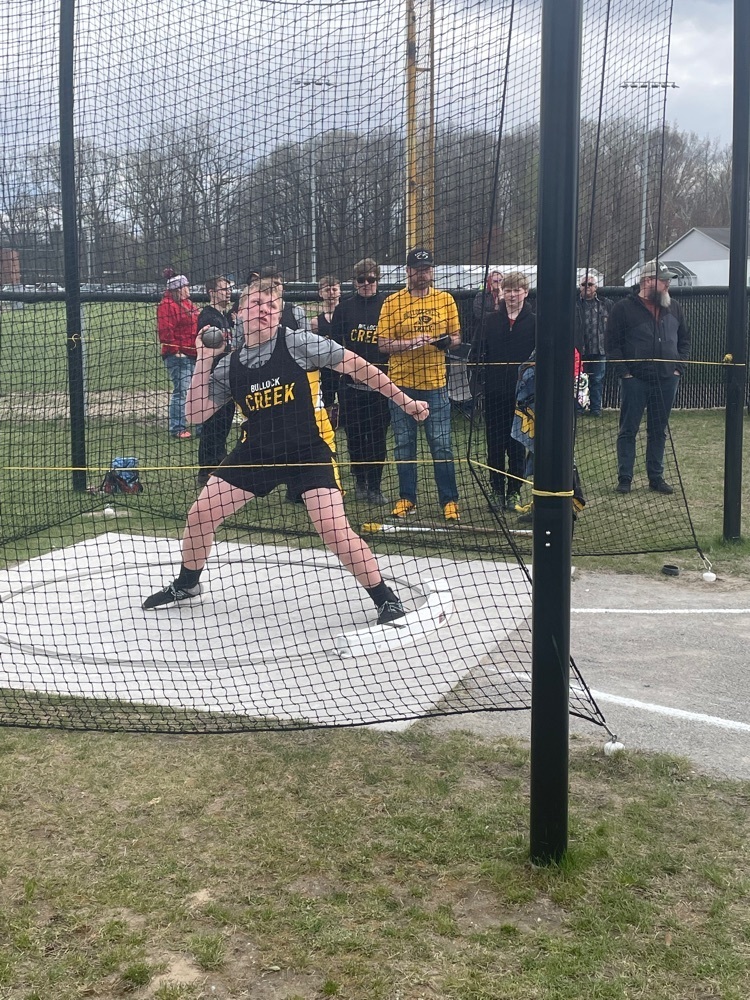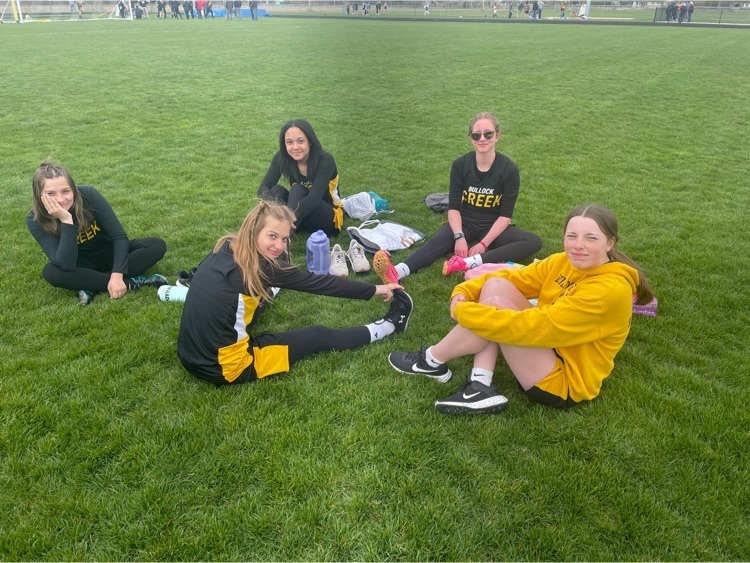 On Wednesday, April 12, Mr. Wauldron's - 1st Hour Project Lead The Way (PLTW) class traveled to Central Michigan University Center for Excellence In STEM Education. In partnership and grant funding from Central Michigan University, this was a pilot program and first time endeavor for BCMS. Students visited the CMU STEM Makerspace Lab for a fun hands-on experience. Students applied what they have learned in class in regards to the design and prototyping process, invention vs innovation, and integration of electronic circuitry and computer science coding. Thank You CMU for a great experience!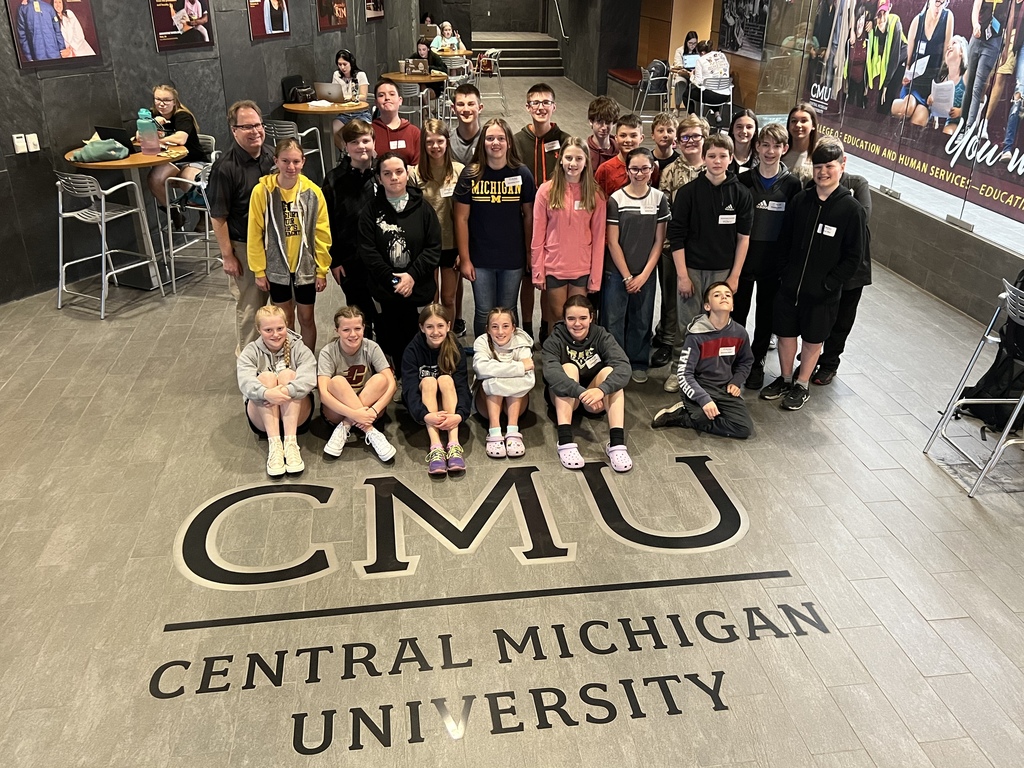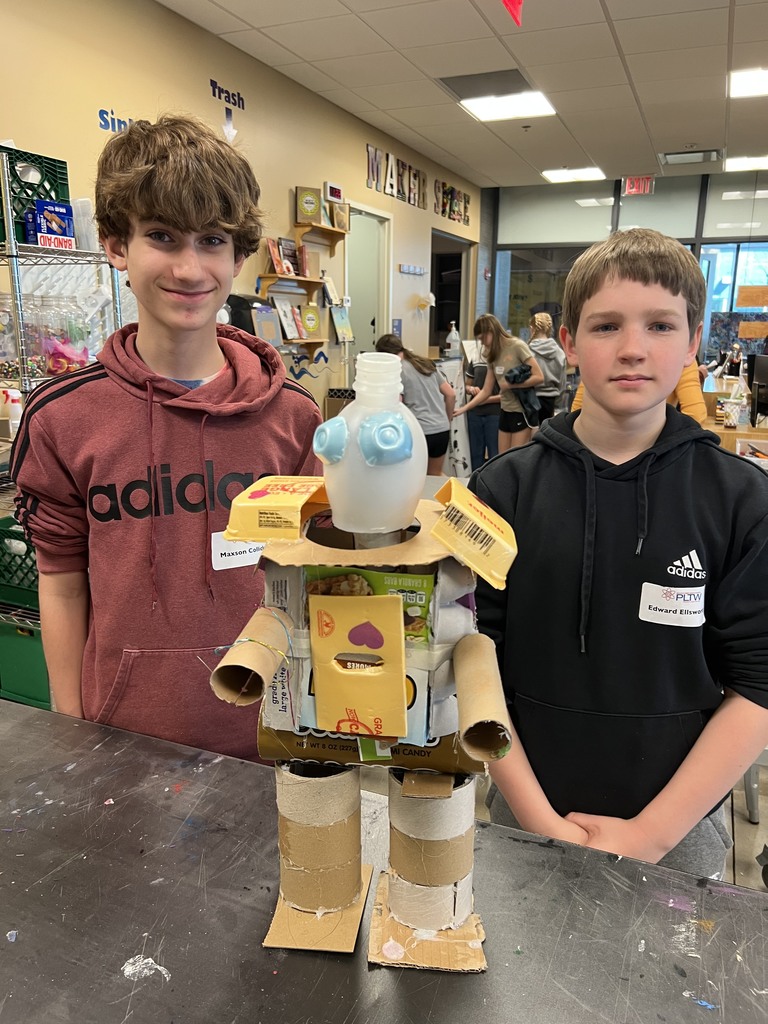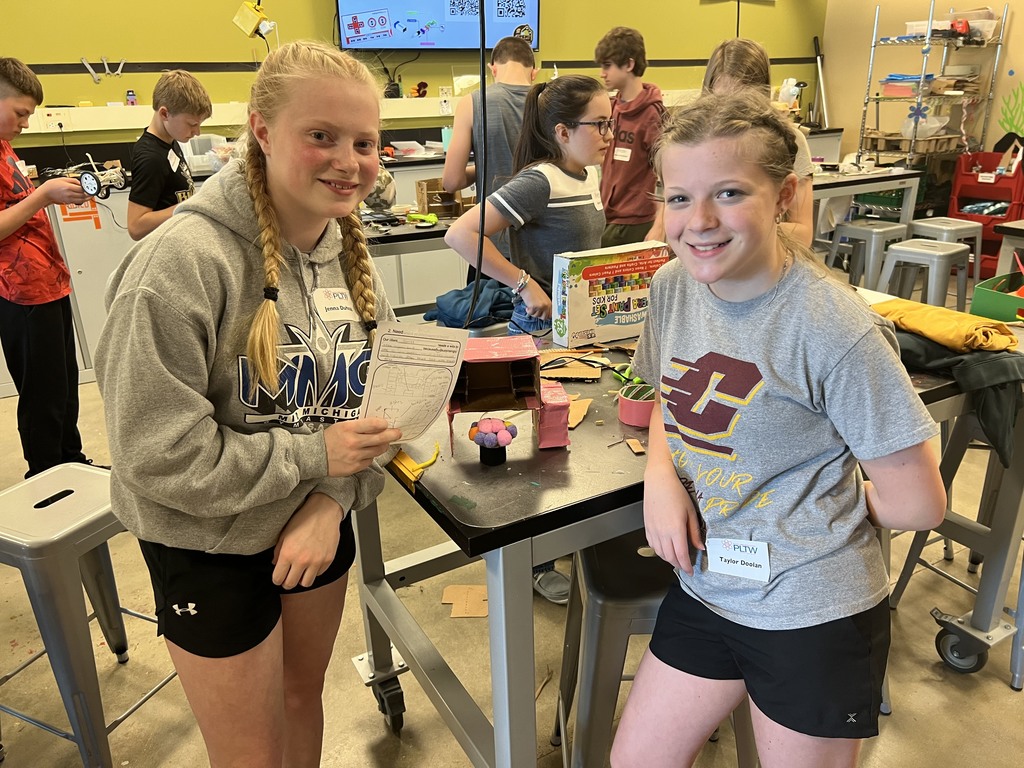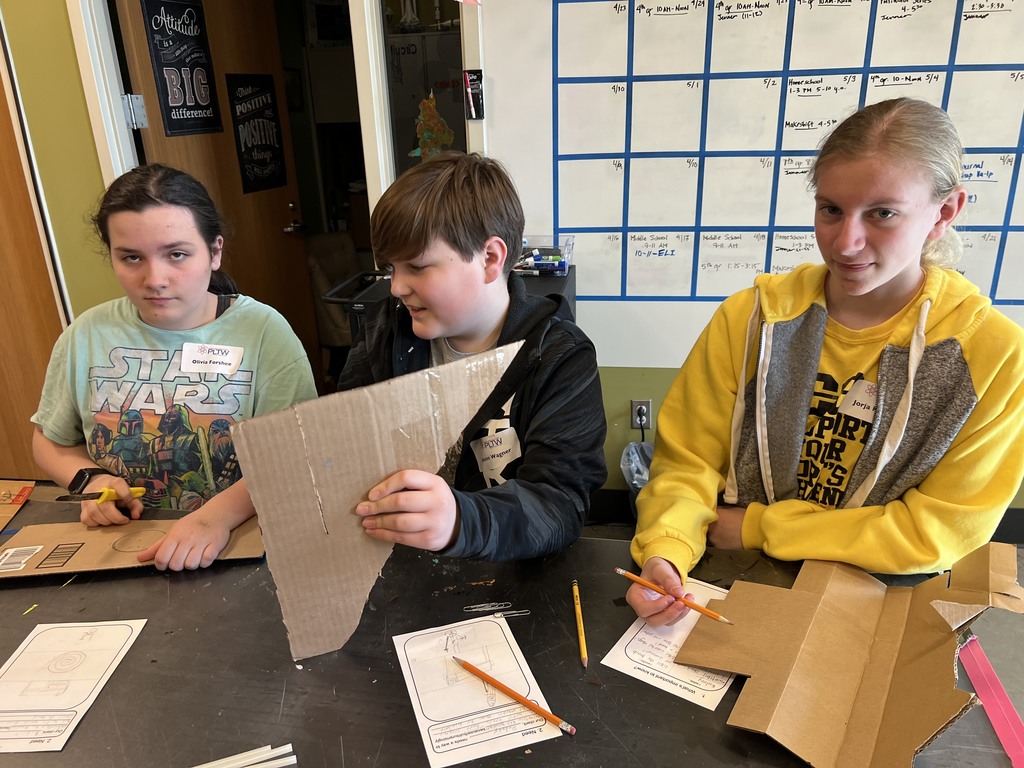 Did you know that our eyes work much like a pinhole camera? Light rays funnel into a camera lens in a straight line, projecting an upside down image. But the mirror inside allows us to see things right side up through the viewfinder. In the same way, our eyes actually see the world upside down, but our brain interprets the image right side up! Wild, right?! After wrapping up their oil pastel assignments today, 8th graders enjoyed a quick game of upside-down-glasses Pictionary to experience this phenomenon in reverse! It's harder than it looks! Happy Spring Break from the BCMS Art room!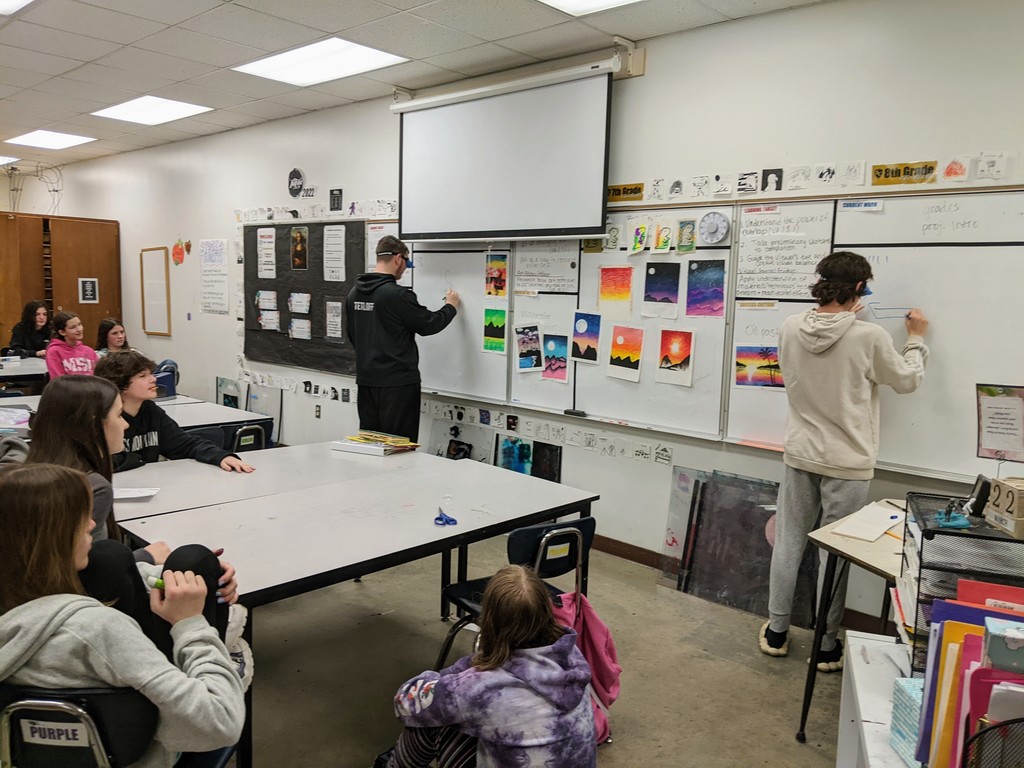 BCMS is proud to announce the Lancers who Lead recipients for the month of February! Please congratulate with us: Lia Wenger, Westin Wilkins, Megan Tkaczyk, Bentley Longton, Blake Estabrook, Brooklynn Nietling, Ben Roberson, Josephine Cabala and Bryanna Herron (*not pictured.)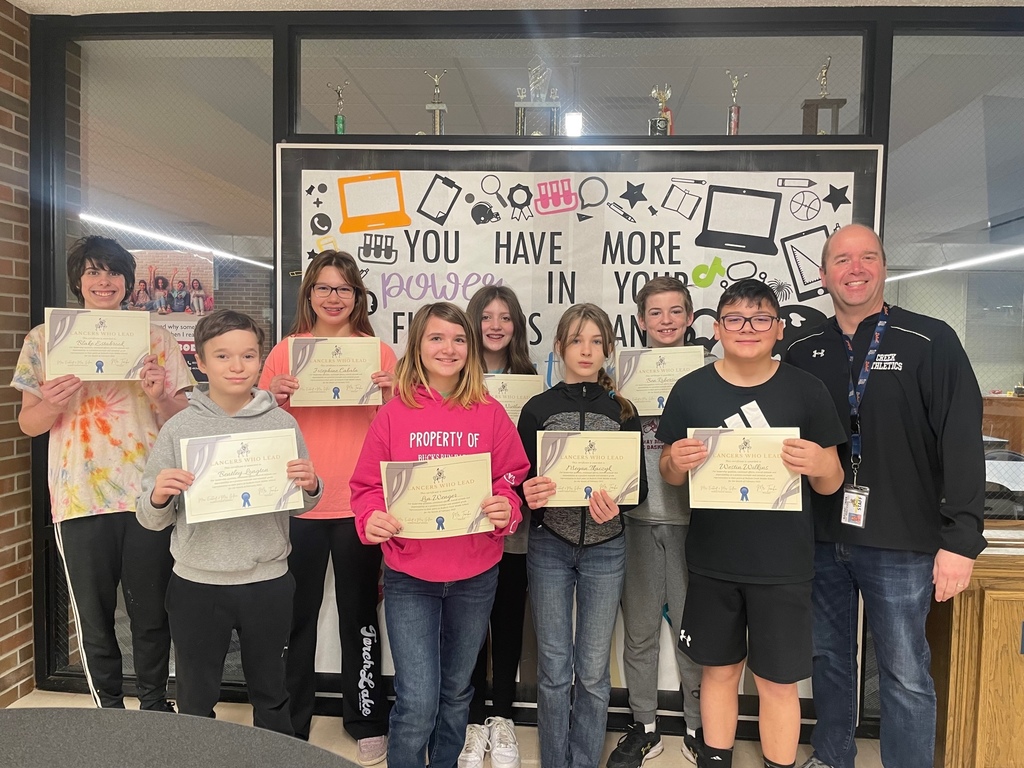 Congratulations to our 49 middle school students who performed in the Bullock Creek Middle School spring plays Fowl Play and The Hysterical History of the Trojan War. The cast performed in two public performances and one performance for all middle school students. Awesome job!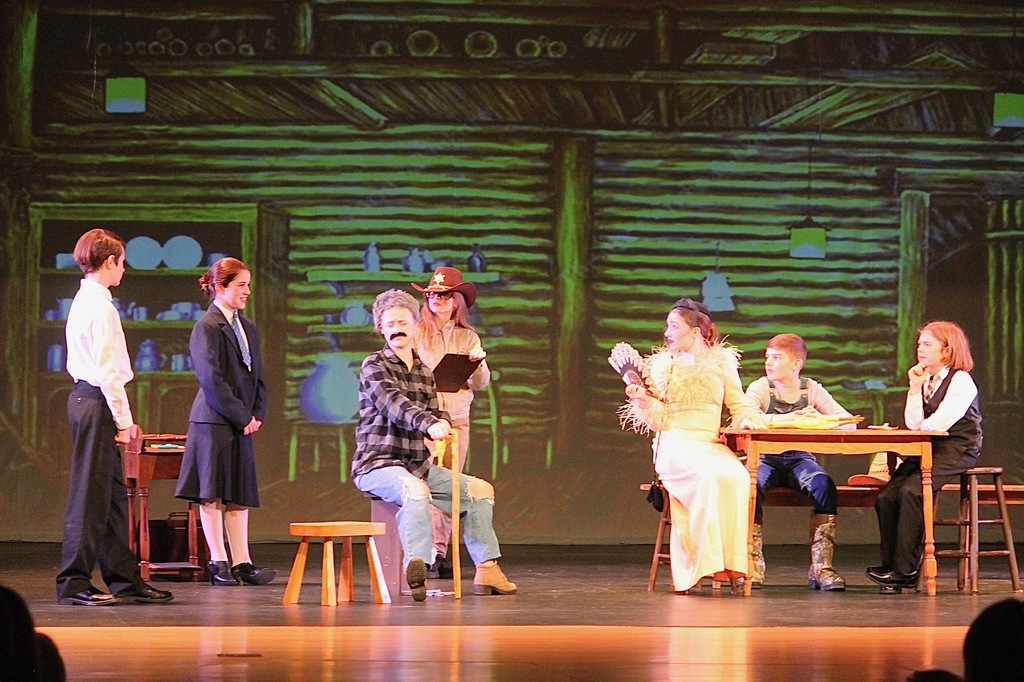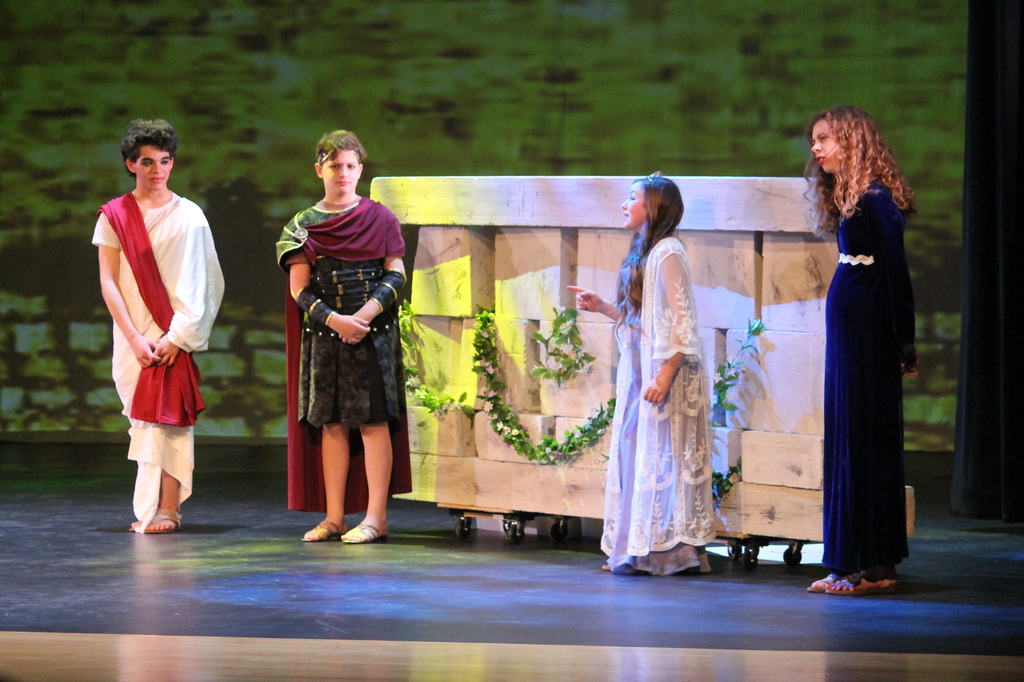 Students in Mrs. Benson's 7th and 8th grade classes are just wrapping up units in printmaking. 7th grade did linoleum block carvings and 8th grade did pochoir (stencil) prints! It made for some super fun, messy days in art class!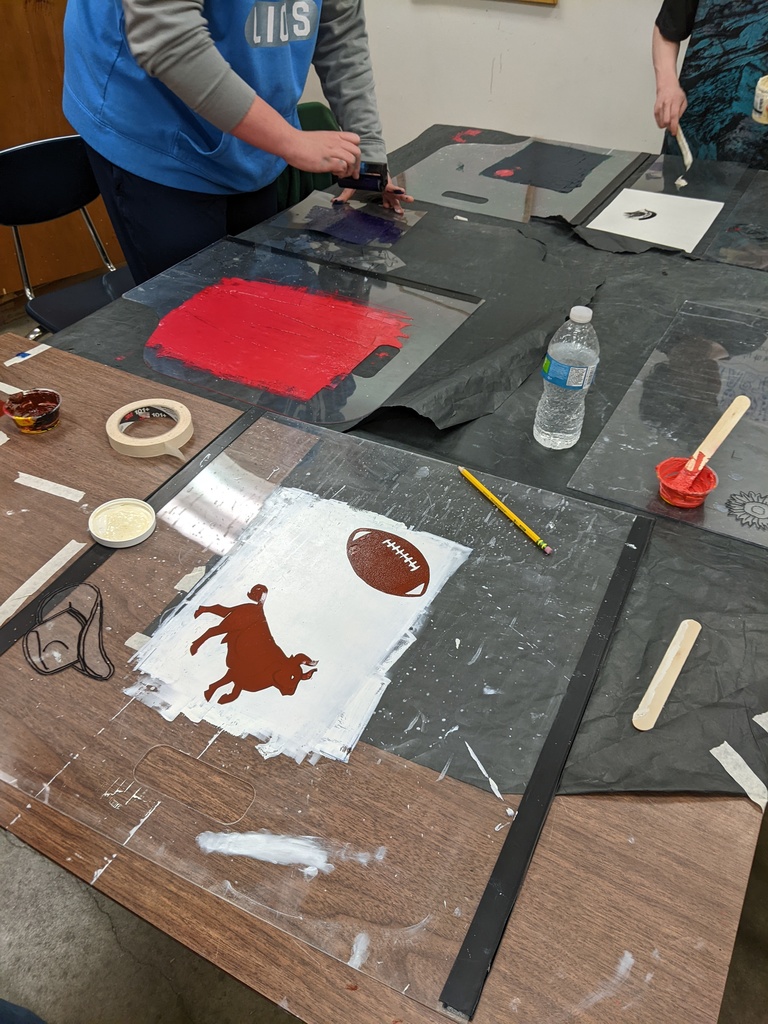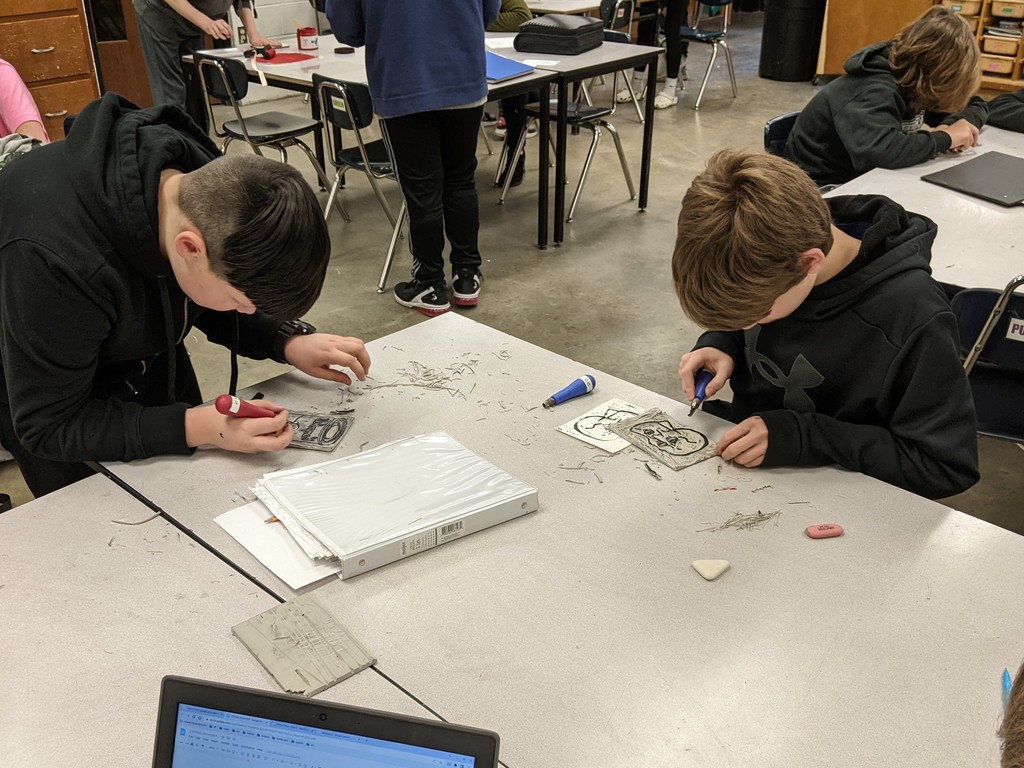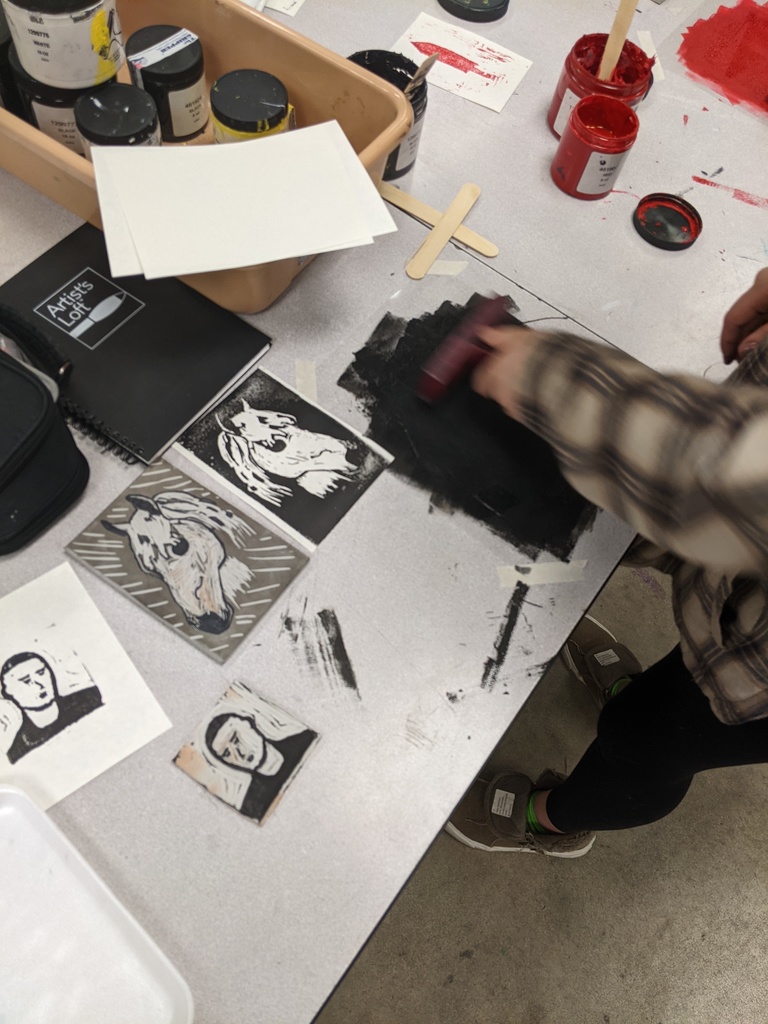 Last week Ms. Buiteweg's Math Lab students had Cynthia Roberts, the Go Green Sustainability Club Advisor at Dow High, come in and discuss sustainability. This helped students connect the 'why' with our recycling program and begin the discussion on how we personally, and as a school, can take steps to be more sustainable. Great conversations were had and ideas are flowing!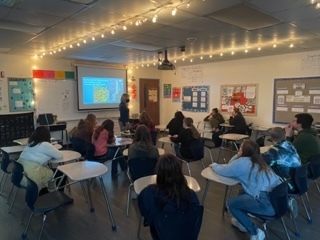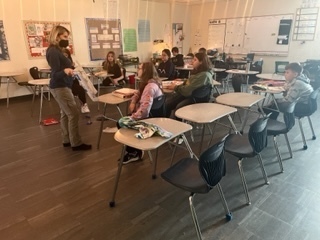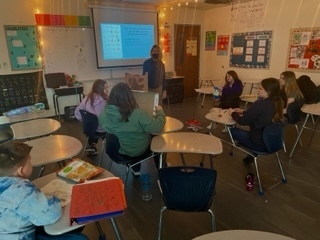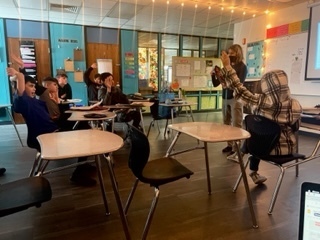 Over the last four years Mrs. Johnson has been having friends, family, and students send her 6th grade Social Studies classes postcards from around the world. Today her students used maps of the world and the U.S.A. to plot where all of those postcards have traveled from. To date, the 6th grade has been sent 95 postcards! They have been sent from as far away as The Great Wall of China, New Zealand, and Switzerland, and as near as Frankenmuth, Crystal Mountain, and Capac, Michigan! If you're traveling near or far and would like to send the 6th graders a postcard, please send them to: Mrs. Johnson's Class Bullock Creek Middle School 644 S. Badour Rd. Midland, MI 48640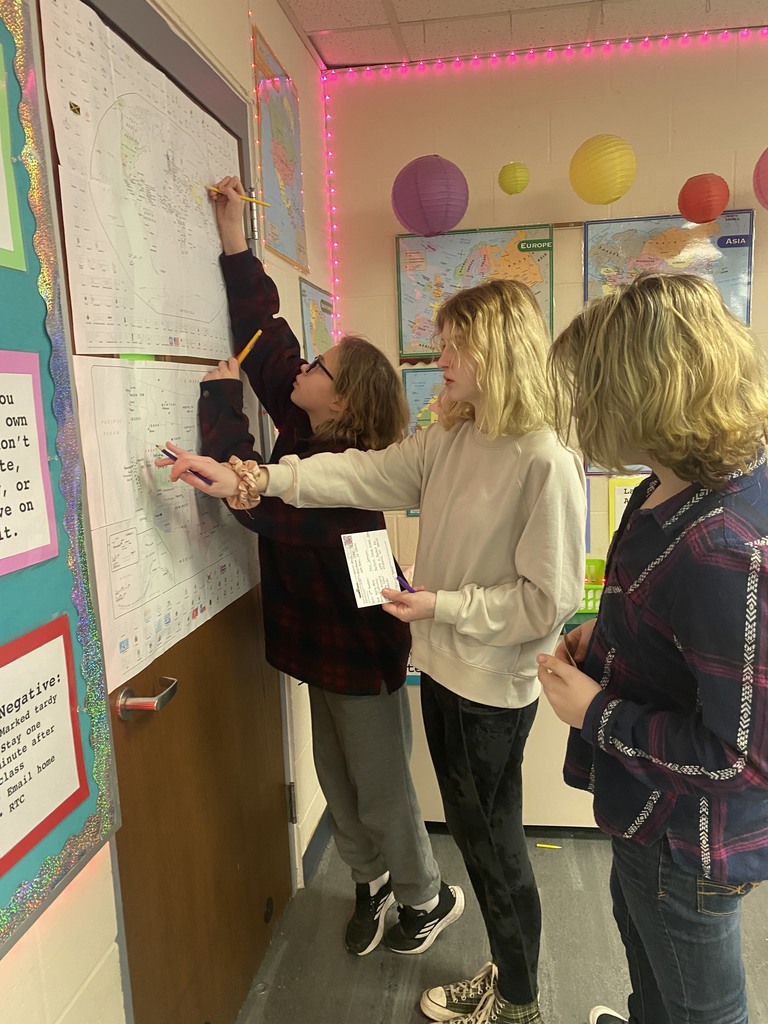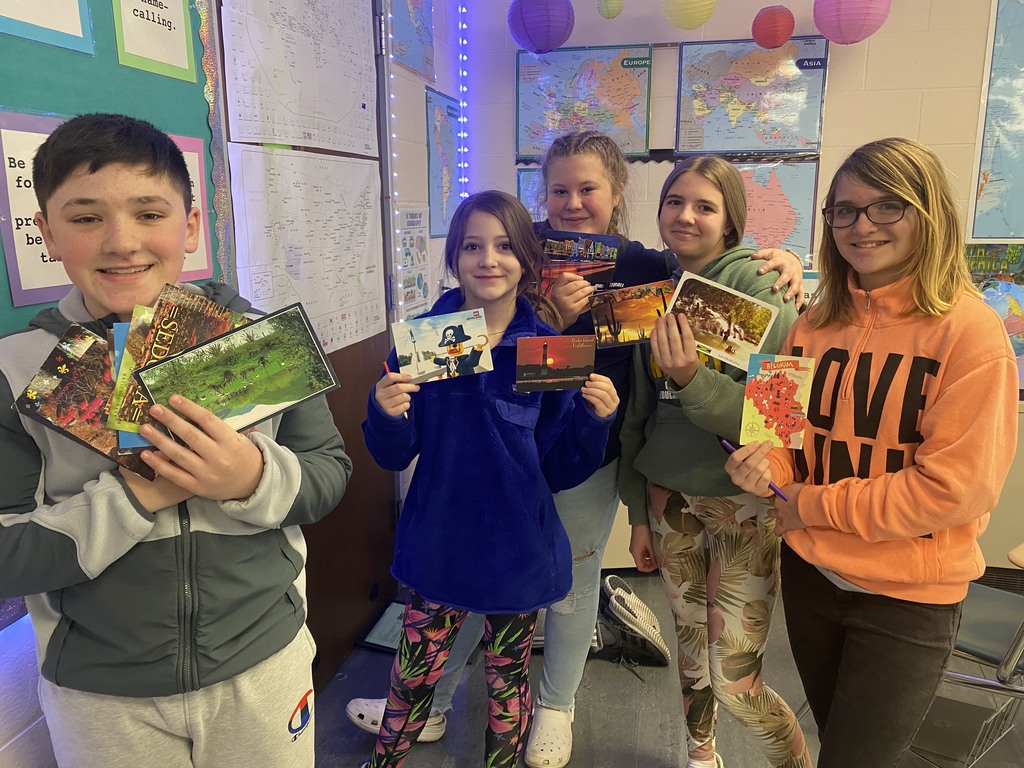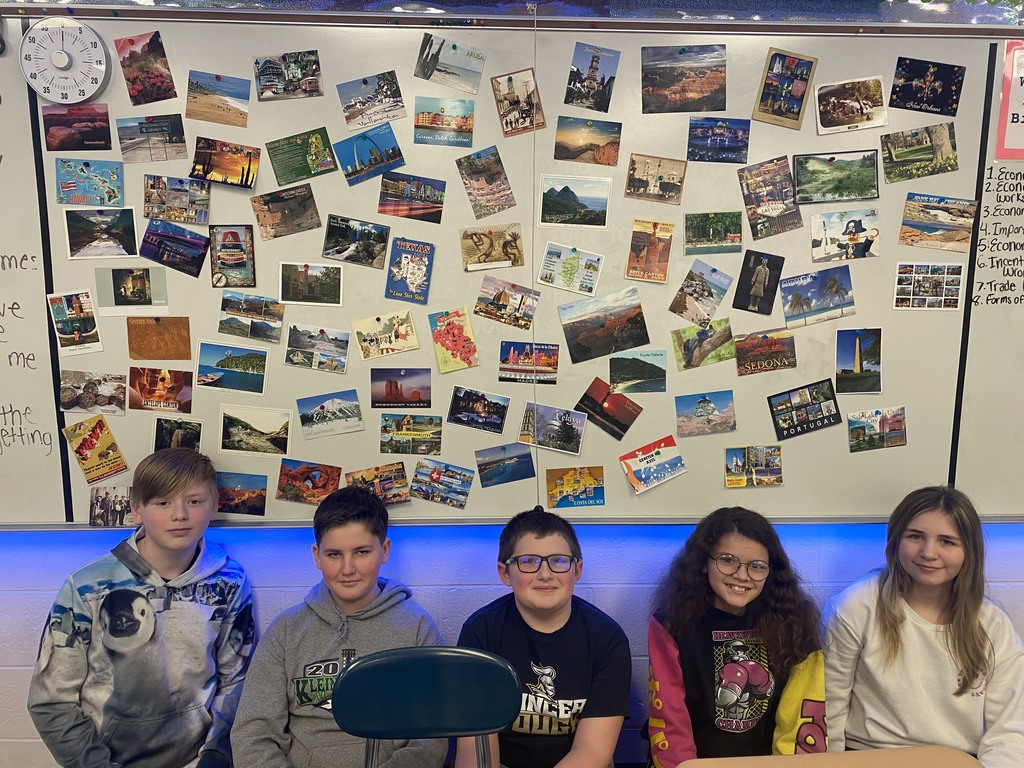 BCMS is proud to announce the Lancers who LEAD students for the month of January. We are so proud of our students! Congratulations to Levi Czolgolsz, Axel Nothstine, Chase Hycki, Grayson Wells (*not pictured), Aaliyah Randall, Jenna Duhoski, Brooke Reinke, Coby Frederick and Jac Wilson